Bad news for Windows 7 and 8 owners. If you own any of these operating systems and you love playing your favorite games from your Steam library, then unfortunately, this is your last year on your OS.
Steam just announced its stance on Windows 7 and 8 support where saying that on 1st January 2024, Steam will officially stop supporting the Windows 7, Windows 8, and Windows 8.1 operating systems.
After this date, the Steam Client will no longer run on these OS versions and if you want to continue running Steam or any other games that you purchased through Stream, you have to update to either Windows 10 or Windows 11.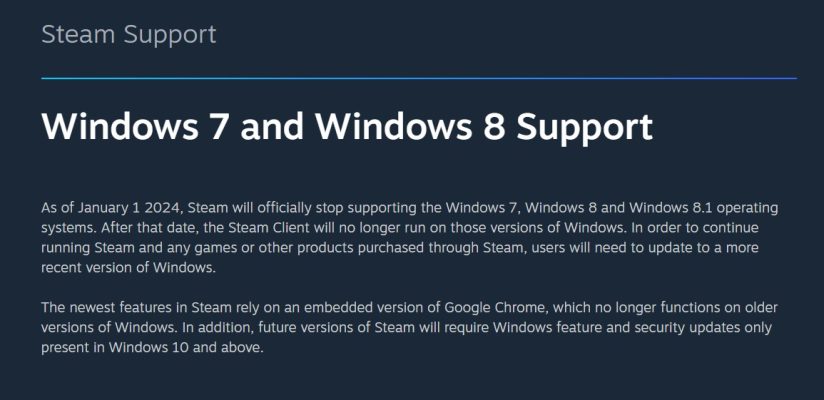 It also added that the future versions of Steam will require a Windows feature and security updates that are only present in Windows 10 and above.
So, definitely terrible for many gamers out there who love using Windows 7. Even though the current OS share according to the recent Steam Survey shows that Windows 7 and 8 comprise less than 2% of total users, 2% is still a good number of gamers around the world who now have to forcibly upgrade their OS just to keep running their Steam client.