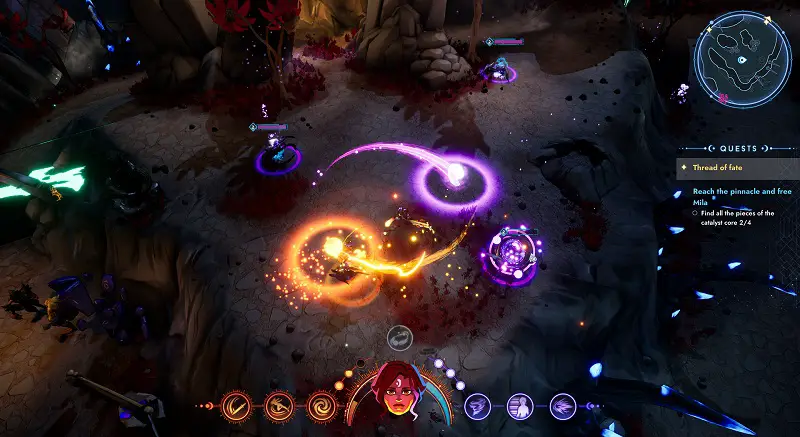 Catania, Italy – 14th June 2021: Stormind Games, the development studio specialising in premium video games with intense stories for PC and consoles, is delighted to officially open registration for the first closed PC alpha test for its brand new IP, Batora: Lost Haven.
The alpha test will set players as Avril- a 16-year old girl, not a natural-born hero – as she realises, after losing everything she cares for, that she is the only one who can save a dying Earth from oblivion.
With this closed-alpha, players will learn the game's combination of RPG mechanics and intense narrative while they explore Batora: Lost Haven's colourful environments. They will need to make moral decisions that will change the course of events and will shape the character's personality as either a Defender or a Conqueror.
"We can't wait to hear what players think of the game after this closed alpha", stated Antonio Cannata, CEO and Co-Founder of Stormind Games "The players who access it will begin to really understand how it feels to play Batora: Lost Haven. They will start to master the game's unique Nature Switch and get some hints at the secrets that lay behind the game universe  – that they'll only fully uncover when they will get their hands on the complete experience. It's going to be fantastic to share a small taster of what the game has in store with the most passionate gamers out there".
Registration for the alpha test (PC only) is currently open and will close on 20th July with the test scheduled to run for 2 weeks from 21st July to 4th August.
Batora: Lost Haven will be available for PC, Playstation 4 and 5, Xbox console family and Nintendo Switch.