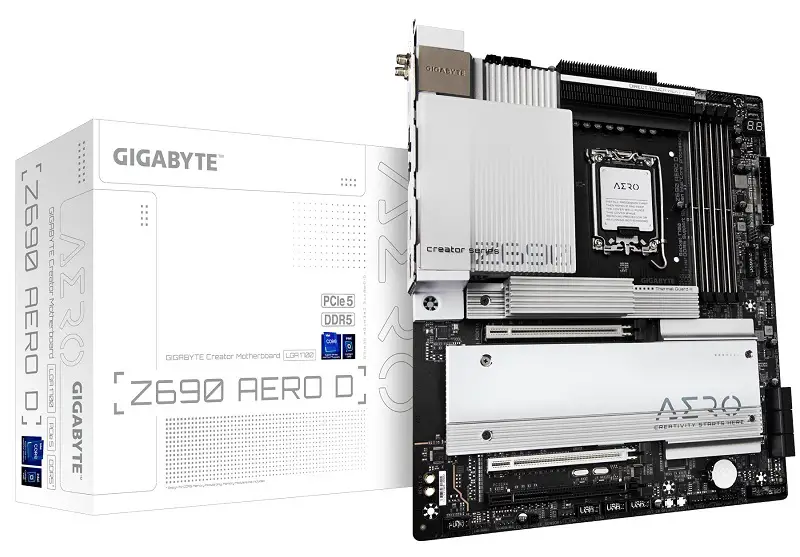 A while back, we came around possible motherboard models for upcoming Alder Lake processors and the Z690 chipset from MSI. However, as we are nearing the release schedule of Intel's 12th Gen Alder Lake CPUs, more and more Z690 motherboards are coming into the spotlight.
We have already seen the MSI Unify-X series earlier and MSI has included the MSI PRO Z690-A WiFi, MPG Z690 FORCE WiFi & the MAG Z690 TOMAHAWK WiFi DDR4 in the list of the Z690 chipset motherboards. All these models will aim for the entry-level and mainstream segment. We can see some decent features despite being entry-level motherboards. All the mobos feature WiFi and we can also see the 16 phases VRM for the PRO series and 18 phase VRM for the Tomahawk series.
Thanks to Videocardz for showing some leaked information of Z690 motherboards from Gigabyte's lineup. It includes both the AORUS and the Standard one as well. In the list, we have the top-of-the-line motherboard model Z690 AORUS Xtreme and the Z690 AORUS Master. The rest of them follows standard PRO, Ultra, Elite, AERO, Gaming, and UD series boards. We also came across a tweet on Gigabyte Z690 AERO D by REHWK.
What A Beauty! And assume content creators could be favored by dual PCIe 5.0 slots for AIC expansion@AorusOfficial @tomshardware @TweakTown @TechSpot @VideoCardz @wccftech pic.twitter.com/eyOiNy66fh

— REHWK (@hw_reveal) October 22, 2021
The Gigabyte Z690 AERO D comes with a durable look and will definitely attract the enthusiast who aims to build a themed PC. Furthermore, it comes without any RGB touch in it.
We also got a glimpse of what to expect from Asus. Asus is teasing their Z690 lineup themselves. However, Videocardz revealed the flagship motherboard ASUS ROG Z690 MAXIMUS GLACIAL Extreme.
Intel's Alder Lake CPUs will feature DDR5 as well as DDR4 memory controllers and it gives room for the motherboard manufacturers to provide us with both options. The DDR5 memory might feature in the top models considering the premium offering.