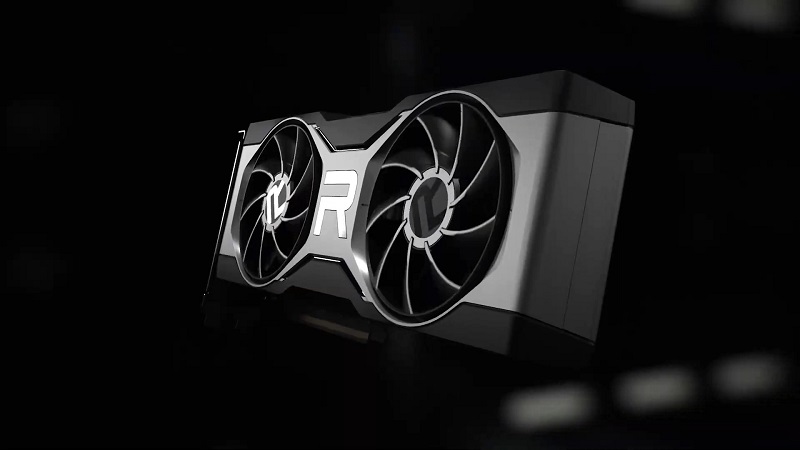 While rumours about the AMD RX 6500 XT/6400 as well as the Nvidia's RTX 3050/3050 Ti have been circulating a lot in the past weeks, reports are saying that their launch is even closer than we expected. While the current GPU shortage is making buying any GPU harder, launching the new graphics cards might affect the availability in a positive way.
AMD RX 6500 XT and 6400 graphics cards with 4GB VRAM
While this is not official, it is more likely that this is going to be true as the report comes from the reliable leaker Enthusiastic Citizen from Bilibili network who has recently posted about the new Ryzen families that will compete with the Intel Alder Lake and Raptor Lake processors.
According to him, the RX 6500 XT is going to launch in mid-January followed by the launch of RX 6400 in March. It was previously thought that these GPUs will launch in April but they are now coming in the next month. He says that both of these GPUs will have 4GB of VRAM which will make them unable to mine Ethereum which is very good news for gamers as miners will stay away from them.
The report of 4GB VRAM is confirmed through various sources like Komachi Ensaka on Twitter who is also a reliable leaker.
Nvidia RTX 3050 Ti will come with 8GB VRAM
As per various reports, the Nvidia RTX 3050 Ti is going to come up with 8GB of VRAM. This has been reported by Kopite7kimi and hongxing2020 on Twitter. The 3050 Ti is going to use 8GB GDDR6 memory and is going to compete with the AMD RX 6500 XT.
Hongxing2020 is the same guy who confirmed that the RTX 3050 Ti is going to be "On shelf" on 27th January next year which is very close to the launch of RX 6500 XT. So, this means the Green team is aiming for the 1080p gaming target and with 4GB more VRAM, it theoretically may perform better but unless we get the benchmarks, take it just as a personal opinion.
12.3update:GeForce RTX 3050 (8GB) 2022.1.27 on-shelf

— hongxing2020 (@hongxing2020) December 3, 2021
Intel is entering the game as well
The entry-level GPU war is coming. While both the popular graphics card manufacturers are going against each other, Intel is also preparing to surprise them with their new entry-level Arc Alchemist GPU. According to Apisak, Intel is going to release the Arc A380 graphics card that will feature 6GB VRAM and a 2.45GHz of clock speed. The card, however, is reportedly going to feature the performance of the GTX 1650 Super. The card according to Videocardz is going to be launched in the second quarter of 2022.
Intel Arc A380 Graphics
2.45GHz 6GB

— APISAK (@TUM_APISAK) December 2, 2021
Whether the Arc A380 beats the new AMD and Nvidia GPUs or not, it is still good to see that these three companies are aiming at the ignored budget graphics cards segment where most of the gamer community falls. Let's hope that this also makes availability better so that gamers can finally build their dream gaming system.