AMD has four different discrete laptop GPUs based on the RDNA 3 architecture that is yet to hit the market. One is the RX 7600S which competes with the RTX 3060 although it is the slowest of all.
The other is the RX 7600M XT which is the fastest of all and the new leaks show its performance against Nvidia's Laptop RTX 4060 GPU.
The source of the leak is Bilibili.com where a promotional video for Metamech gaming laptop reveals the Timespy score of the 7600M XT. The GPU scored 10451 points in the TimeSpy graphics score which is equivalent to the Timespy Graphics score of the RTX 4060.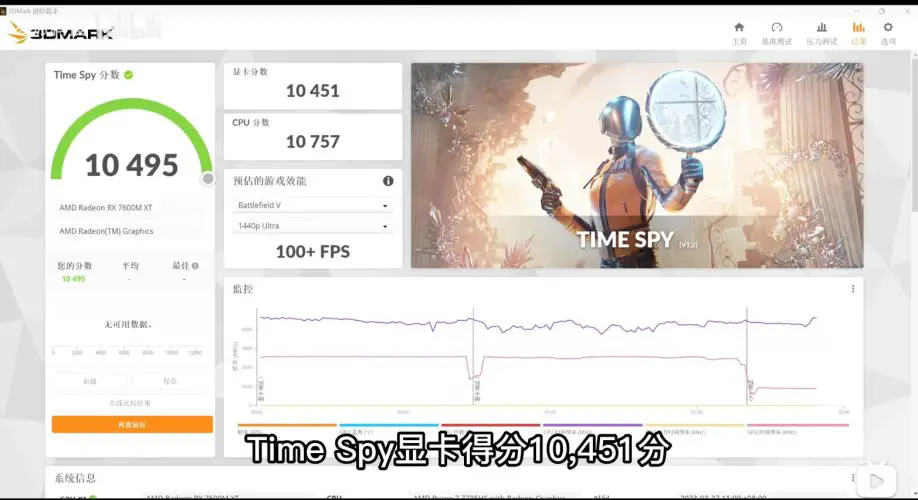 While this is not exactly how both of them perform in every game, it still gives us a rough idea of how good will be the 7600M XT in gaming.
There is another benchmark screenshot that shows that the 7600M XT is 12% faster than the RTX 4060 in 3DMark Fire Strike. This means that the RX 7600M XT is a powerful mid-range laptop GPU that can easily max out many games at both 1080p and 1440p resolutions with buttery smooth gameplay.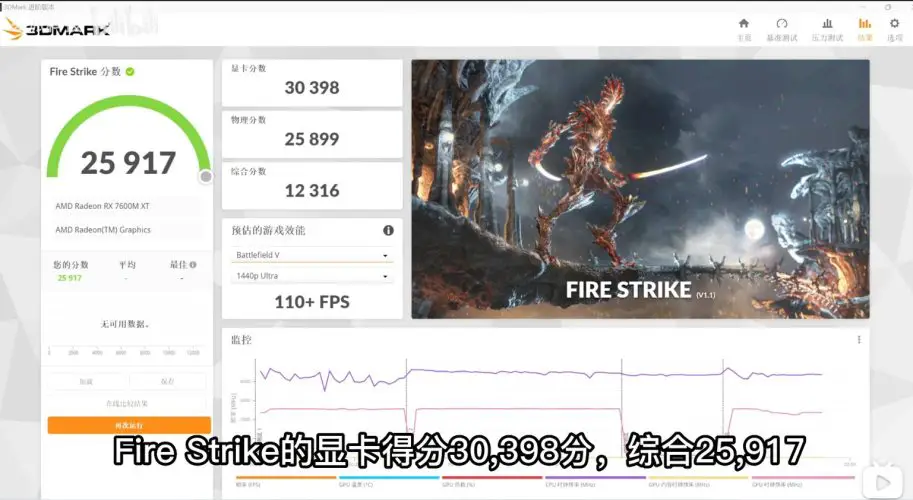 Specs-wise, the card is decent with 8GB of GDDR6 VRAM and 2048 Stream processors. It is also power efficient at 120W which makes it as good as the laptop 4060 which is rated at 115W.
Source: Bilibili.com