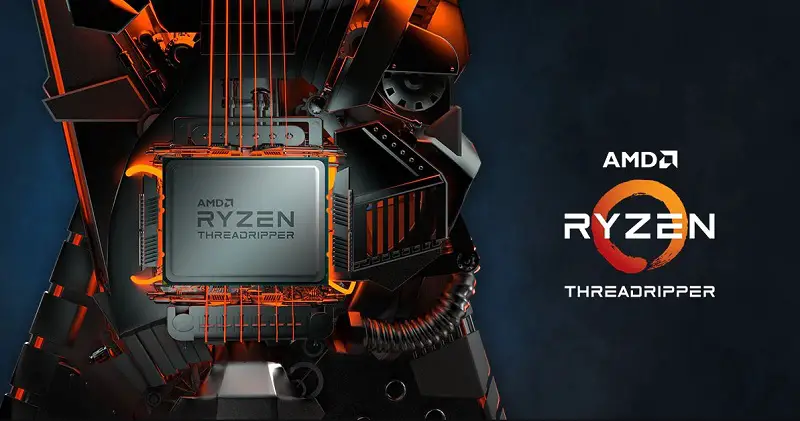 After successfully releasing the Ryzen Zen 3 processors last year, it is rumoured that AMD will release the next-gen Ryzen Threadripper 5000 'Chagal'. It is rumoured that the new processor will be releasing in the upcoming month of September. 
It all came to the limelight when the support for AMD's Zen 2 based Threadripper PRO and the next-gen Zen 3 based Ryzen Threadripper 5000 CPUs were added on HWiNFO. On Servethehome forum, a user by the name of 'lihp' posted that the new Chagal Threadripper processors will be launching in August 2021 followed by the sale in the next month. 
In terms of specification, the AMD Ryzen Threadripper 5000 HEDT Desktop CPU will be bringing the Zen 3 architecture that is capable of delivering a 19% IPC uplift over the existing Zen 2 architecture.
The latest Ryzen Threadripper 5000 CPUs, codenamed, Chagal, is rumoured to retain 64 cores and 128 threads and will feature a refined 7nm process node from TSMC to offer better overall performance. Further, the latest processor will retain the TRX40 platform and this is going to be the last generation following which AMD will be moving to its new platform that will be offering DDR5 and PCIe 5.0 support.
Undoubtedly, it can be said, that the CPU market, that was being dominated by Intel has been changed and now AMD is sitting on the throne. Hopefully, we will see more performance from the upcoming processor.