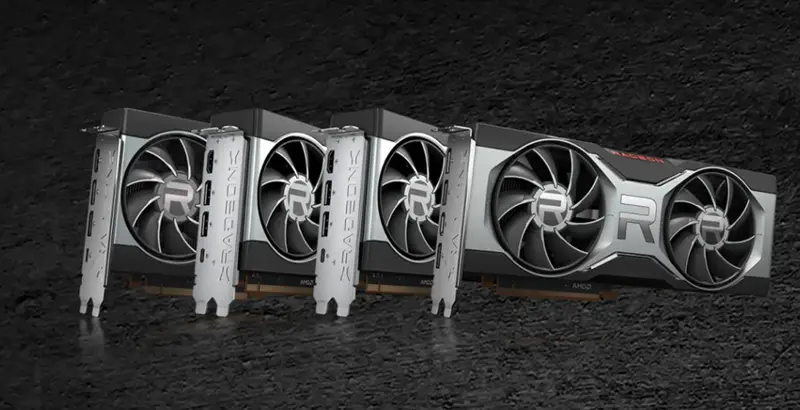 It's been months since AMD released the high-end RX 6000 series GPUs. Now, the company seems preparing to release two new graphics cards in the Navi RX 6000 series.
Recently, the forum Chiphell leaked some info about the two new graphics cards: RX 6600 and RX 6600 XT. It has now been updated with the addition of their specs from the GPU-Z software. Both these cards will use Navi 23 GPU with the CPU ID as 73FF C1 and 73FF C7 for RX 6600 and 6000 XT respectively.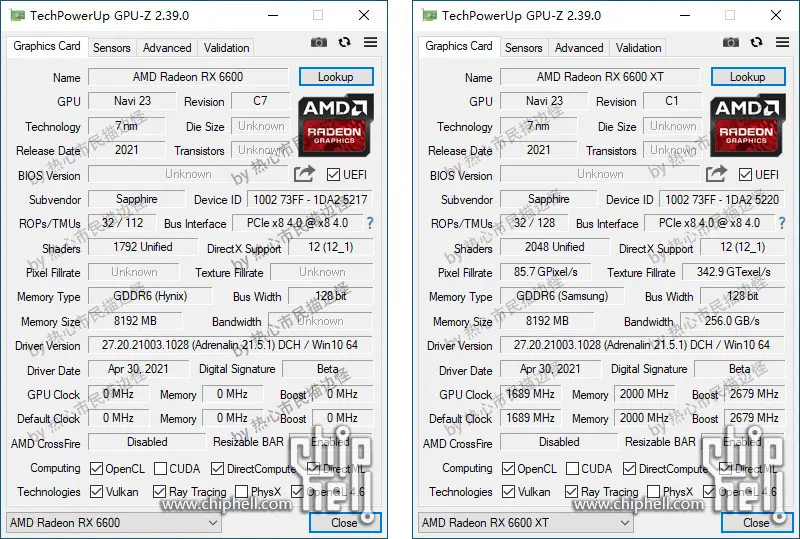 Each of them will feature 8GB of GDDR6 VRAM on a memory interface of 128-bit. The RX 6600 will feature 1792 Stream processors while the XT version will come with 2048.
Moreover, there is some more info on the RX 6600 XT specs which are displayed in the software while some are missing on the non-XT version. These are Texture Fill Rate, Pixel Fill Rate, and Clock speeds.
The RX 6600 XT here features more than 2600MHz of boost clock that is the highest among all the RX 6000 series cards released till now. With an advanced cooling solution, it may easily reach 3.0GHz or higher just as the RX 6900 XT broke the world record with 3.3GHz scoring about 37000 marks in 3D Mark Fire Strike Extreme with the help of liquid nitrogen cooling.
It is said that the company will announce these graphics cards in Computex this year. While Nvidia and AMD are both constantly working to announce newer graphics cards, it's going in vain as nobody is able to buy them. Let's hope that with new graphics cards, the availability of the graphics cards becomes better.