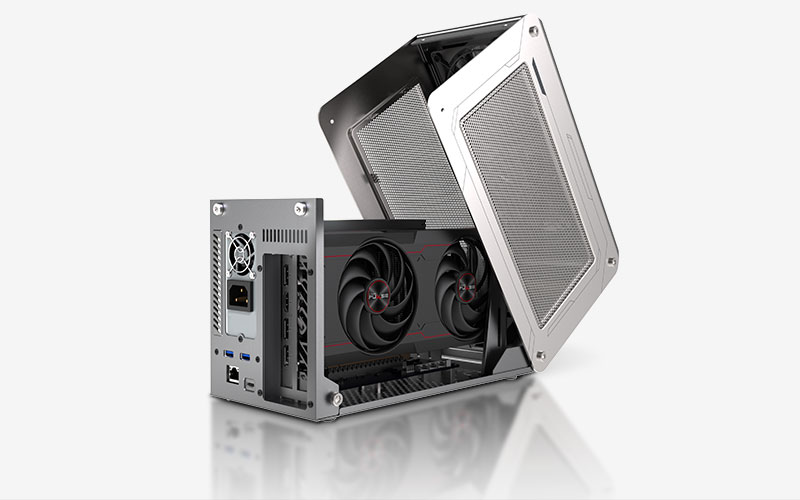 A gaming laptop is hard to upgrade as it comes with every hardware embedded on a motherboard. While you can't install a new graphics card on your laptop, you can use an external GPU to get high performance in gaming and applications.
Sapphire recently launched a compact external GPU for the same purpose. It is called GearBox 500 Pulse that features AMD's Navi 23 based GPU- RX 6600 XT. RX 6600 XT is a pretty good graphics card for premium 1080p gaming and can easily max out most games. The new box is very compact measuring only 10.5″ max in length.
It comes with Sapphire Pulse RX 6600 XT GPU that uses Dual-X Cooling Technology and has dual fans to cool the GPU effectively. The box, therefore, is equipped with a good amount of ventilation for good airflow. To power the graphics card, it comes with a pre-installed 500W power supply that is able to deliver 60W to the main system as well.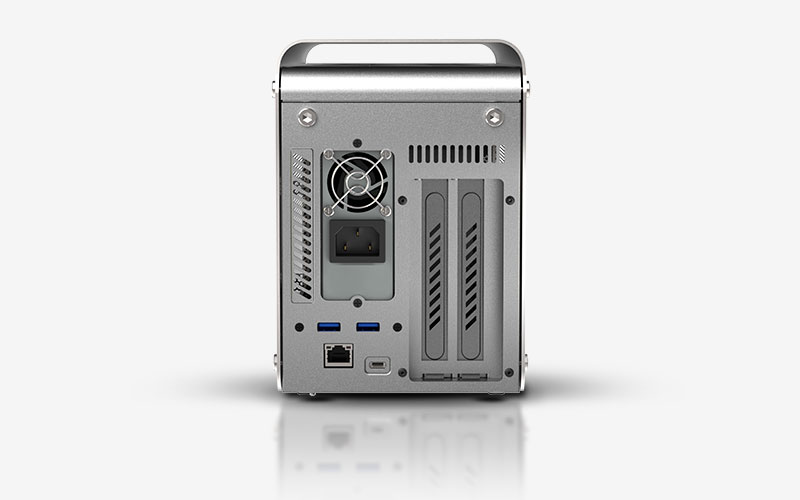 For display, it comes with 4x output ports including 3x DP 1.4 and 1x HDMI 2.0 ports. It has a single 8-pin power connector and consumes a max TDP of 160W. For those who need extra output ports for connecting peripherals and other devices, it comes with dual USB 3.0 Type-A ports and a LAN port as well.
GearBox 500 Pulse is compatible with all Thunderbolt 3/4 enabled systems and can be used on Microsoft Windows or Apple Mac. 32-bit Windows 10/11, Windows 7, and Linux are not supported.