How many of us wanted a GPU with Noctua fans? Looks like Asus is fulfilling the demand of those who wanted ultra-silent GPUs. Well, they will not be as silent as GPUs with passive heatsinks but as Noctua fans are fantastic with regards to cooling and silence, you can expect this one to be more silent than other editions.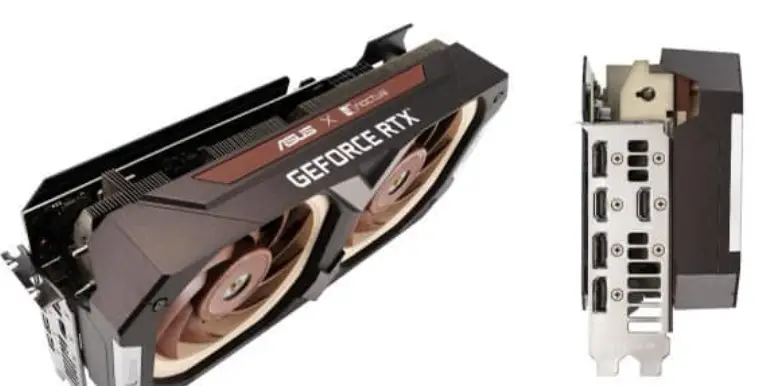 Asus's sales representative from the Vietnamese market has confirmed through Facebook(now deleted) that they are working on making Asus GPUs with Noctua fans. They have shared some pics of the Asus RTX 3070 with Noctua fans that feature a 4-slot massive heatsink design with dual NF-A12x25 fans. Unfortunately, users will not get the black coloured fans right now but rather the brownish coloured Noctua fans that have aged well.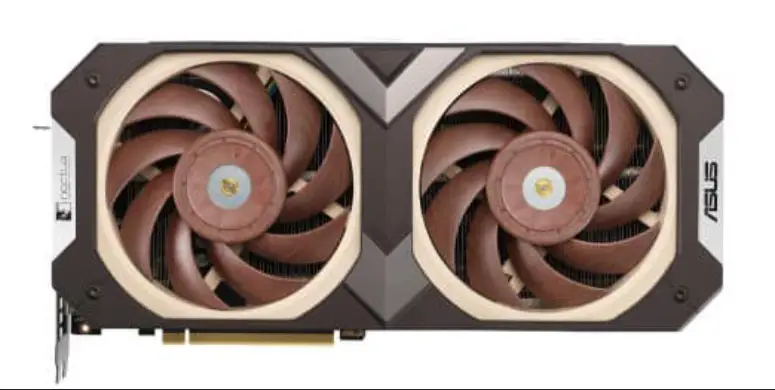 The shroud of the card has "Geforce RTX" written over it and above it is "Asus X Noctua". Wccftech says that it is likely that Noctua is partnering only with Nvidia to make Noctua GPUs and we will have to wait to see if this card is really worth your "extra" money Asus is charging. This GPU is said to launch for sale in Vietnam soon for around $1000.