While there are only a handful of such chips in the market, we have seen how these processors increase the performance gap in gaming. It can be said that Ryzen 3D CPUs are so powerful that they are literally on par with AMD's own next-generation CPUs without requiring any architectural update.
This is clear when the Ryzen 5800X3D is compared against the Ryzen 7600X and it is quite possible that the 7800X3D will not be that far away from Ryzen 8000 3D CPUs.
But what if this 3D v-cache technology is equipped in gaming laptops?
Well, that's something you might not have heard of until now but thankfully, this is coming true very soon. In fact, AMD has already manufactured a gaming laptop with such a CPU and in my opinion, this laptop is perhaps the fastest gaming laptop we have currently on the market today.
As reported by the prominent leaker HXL, AMD prepared a gaming laptop with Ryzen 7945HX3D CPU. As you can see from the slide, it comes with 128MB of L3 cache which is double the l3 cache memory present on the non-3D 7945HX.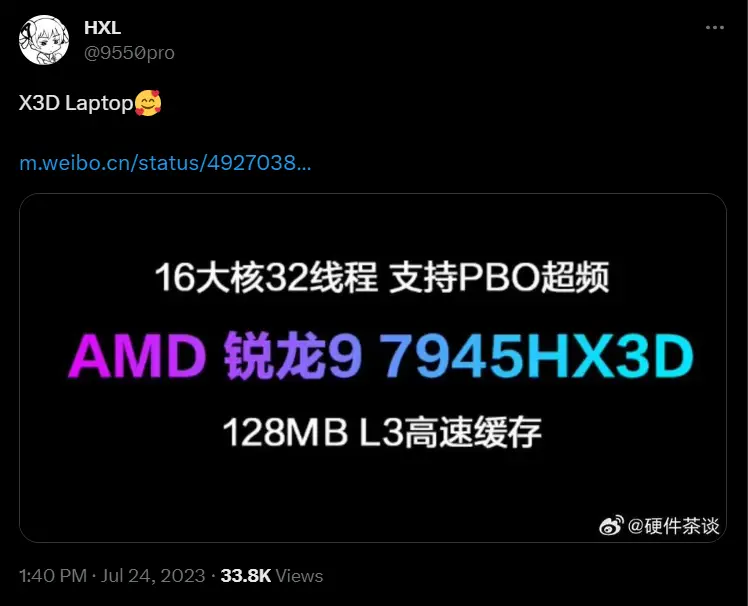 Currently, the 7945HX is the fastest Ryzen 7000 mobile chip in the Dragon Range family and it comes with 16 cores and 32 threads.
Not only it is blazing fast in gaming but is also a killer in productivity. Now getting 3D cache, it is definitely going to see a big boost in gaming performance just like we saw going from 7950X to 7950X3D.
As far as other specs of this laptop go, it was leaked via Lambda tek which had a product page of a gaming laptop named Asus ROG Strix SCAR 17 that clearly mentions Ryzen 7945HX3D, 32 gigabytes of DDR5 RAM, and an RTX 4090.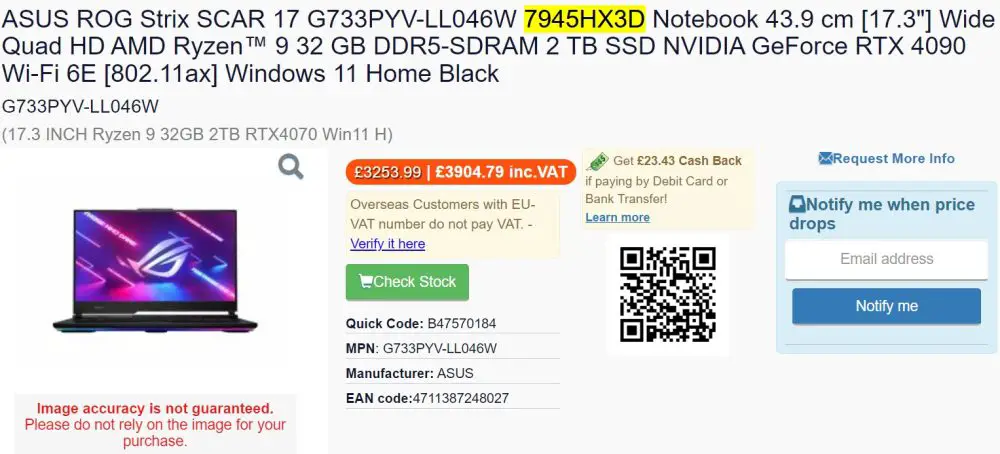 So, considering that not only it has probably the fastest gaming CPU but also the fastest graphics card on the planet, it should be the fastest gaming laptop AMD has ever created. Of course, it won't be cheap but this is something that will be marketed towards enthusiasts who have no problem in throwing a few hundred bucks extra.
Now the laptop page on lambda tek only existed for a while and was soon taken down but it does indicate that AMD has been working on such a processor in silence and it should be ready to hit the market in various laptops very soon.