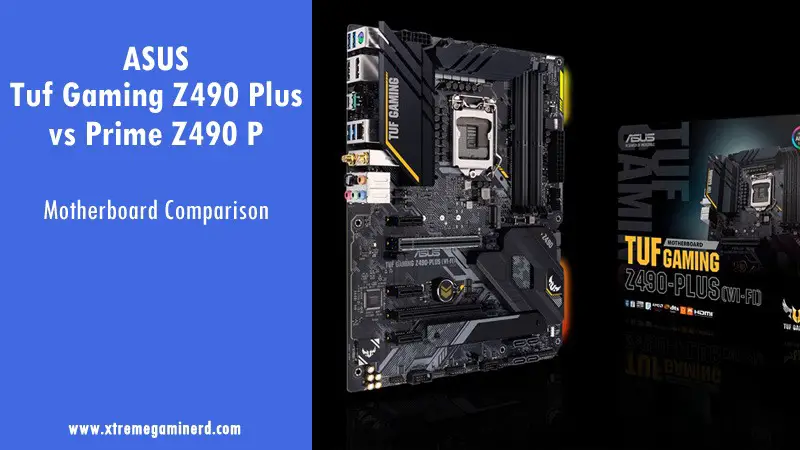 Asus Z490 catalogue has various sub series that represent different tier of motherboards that include the TUF and Prime series. While TUF is oriented more towards providing reliable and durable components, Prime is dedicated to providing good features at lower prices.

The Asus Tuf Gaming Z490 Plus(Wifi) and Prime Z490-P are close to each other in many areas and many get confused as to what to use in their build as both provide decent features and aesthetics. As mentioned above, the primary goal of these two are although different, there is little to no difference when it comes to gaming performance.

While both seem to be ok for most budget or mid-end PC builds, there are some noticeable differences between the two which might help you decide the one that is better and more suitable for you. The article explains the differences by dividing them into 8 different categories as follows:-

[lwptoc]
VRM and Heatsink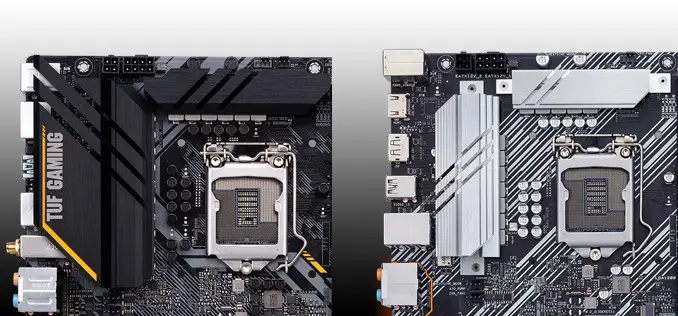 VRM is foremost the most important deciding factor when it comes to choosing an unlocked motherboard for overclocking a processor. As the Z490 chipset is made for overclocking Intel's 10th gen processors, making a wrong decision here will make you regret it afterwards.
The Tuf Gaming Z490 Plus comes with 12+2 power stages with 12x VCore SIC639 Mosfets that are rated at 50A each making a total of 600A while the Prime Z490 P comes with 10+1 power stages with 10x VCore NCP302045 Mosfets each rated at 45A making a total of 450A. This makes the Tuf Gaming Z490 Plus a better overclocker due to more power stages and better Mosfets.
Also, the Tuf board features better and denser heatsinks over the VRM making overclocking more stable and reliable for a longer time.
RAM Support
The total RAM size support on both the boards is 128GB DDR4 and can equip up to 4x RAM sticks. While both of them can support up to 4800MHz of RAM frequency, the Intel 10th gen processors are made to work with 2933MHz clock speed out of the box. Yet you can overclock the RAM kits to increase some performance.
PCI lanes distribution
The Tuf Gaming Z490 Plus wifi comes with 2x PCI-E x16 slots, 3x PCI-E x1 slots, 2x M.2 connectors and 6x SATA ports while the Prime Z490 P comes with 2x PCI-E x16 slots, 4x PCI-E x1 slots, 2x M.2 connectors and 4x SATA ports.
The primary PCI-E x16 slot on both the motherboards are Gen 3 and run at X16 through the CPU while the secondary PCI-E x16 is controlled by the Z490 chipset and runs at X4. Similarly, all the PCI-E x1 slots run through the chipset.
On the Tuf board, the primary and secondary M.2 connectors share bandwidth with the SATA 2 and SATA 5,6 ports respectively making them disabled when any one of them is populated. Note that the primary M.2 connector will disable the SATA 2 port only when it uses a SATA SSD and not when it uses a PCI-E SSD.
Headers and Troubleshooting
| Headers/Troubleshooting | Asus Tuf Gaming Z490 Plus Wifi | Asus Prime Z490 P |
| --- | --- | --- |
| RGB | 2 | 2 |
| ARGB | 1 | 1 |
| fan/pump | 6 | 4 |
| Troubleshooting | None | None |
Aesthetics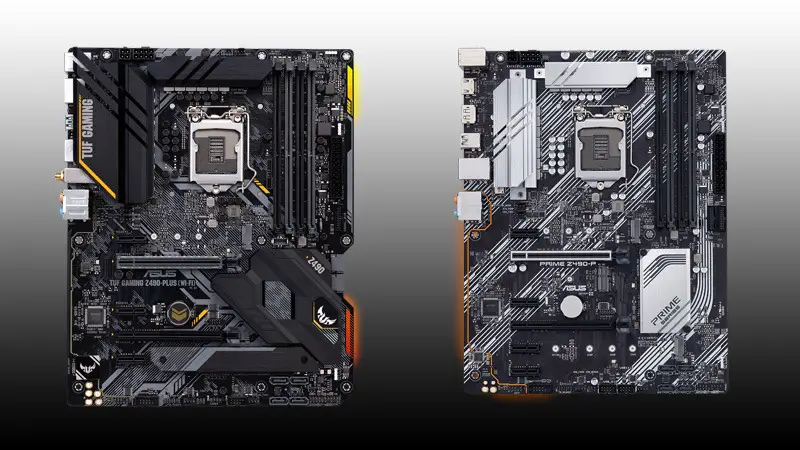 Both the boards feature 6 layer PCB. The Tuf Gaming Z490 Plus features black PCB, heatsinks and Tuf yellow accents along with RGB LEDs at one side and the Prime Z490 P features silverish heatsinks and no LEDs.
I/O ports and Internet connectivity

Both the boards feature the same amount of ports including Audio, USB, LAN etc. but the Tuf board features no USB 2.0, instead consists of 2x USB 3.2 Gen 2 including a Type C and 4x USB 3.2 Gen 1. The Prime Z490 P has 2x USB 3.2 Gen 2, 2x USB 3.2 Gen 1, and 2x USB 2.0 ports.
The TUF Wifi features Wifi antennas but the Prime board doesn't. Both have a 1G Lan port for a wired internet connection.
Bios
The TUF board has 192(128+64)Mb Flash ROM while the Prime has the 128Mb Flash ROM.
Pricing and Conclusion
Currently, the pricing is very different than what it should be and it will be updated here once the pricing is back to the original. Performance-wise, the TUF Gaming Z490 Plus is definitely ahead of the Prime Z490 P in terms of overclocking, I/O features and aesthetics. However, pricing will determine the value you get for the money spent.

[box type="shadow" align="alignleft" class="" width="100%"]
Asus Tuf Gaming Z490 Plus Wifi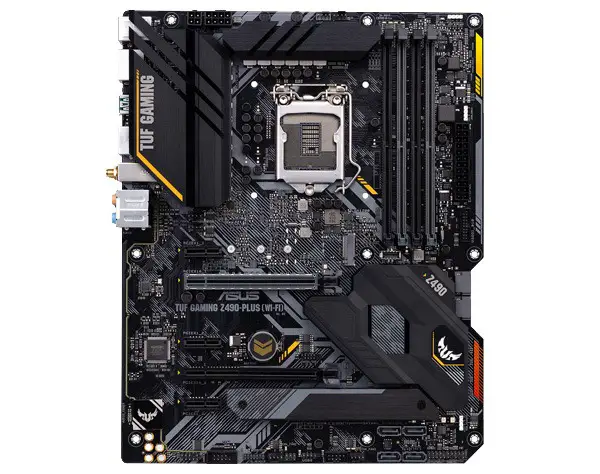 [wp-svg-icons icon="checkmark-circle" wrap="i" color="green"] 12+2 power stages. Good overclocker [wp-svg-icons icon="checkmark-circle" wrap="i" color="green"] Tuf grade components for reliability and durability [wp-svg-icons icon="checkmark-circle" wrap="i" color="green"] Inbuilt Wifi adapter [wp-svg-icons icon="checkmark-circle" wrap="i" color="green"] A little costlier

 

[/box] [box type="shadow" align="alignleft" class="" width="100%"]
Asus Prime Z490 P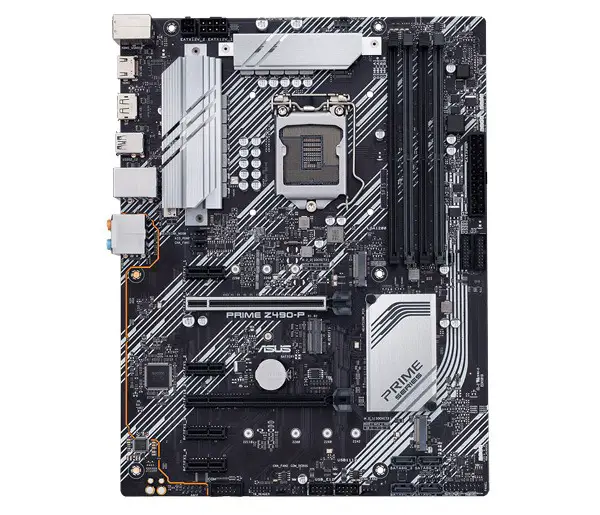 [wp-svg-icons icon="checkmark-circle" wrap="i" color="green"] 10+1 power stages [wp-svg-icons icon="checkmark-circle" wrap="i" color="green"] Medium quality components [wp-svg-icons icon="checkmark-circle" wrap="i" color="green"] No wireless option [wp-svg-icons icon="checkmark-circle" wrap="i" color="green"] Budget friendly

 

[/box]