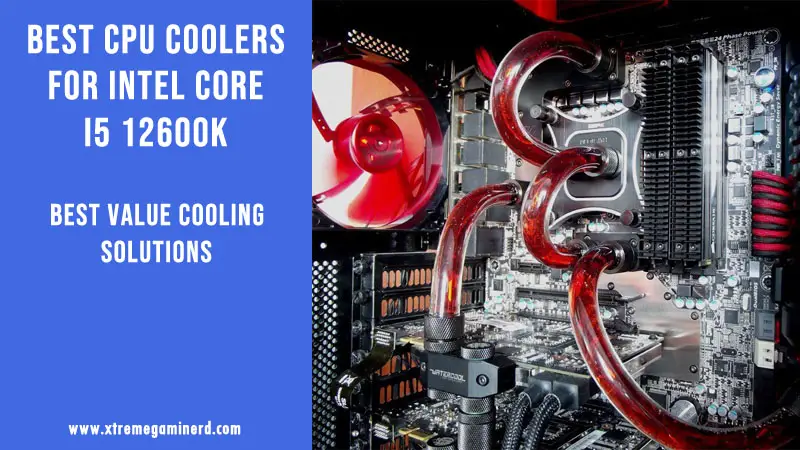 Intel released a few Alder Lake series processors earlier and not to mention it can be said they are back in business. The Intel Core i5 12600K is currently the most value-for-money processor that you can get your hands on. According to the benchmarks, the Core i5 12600K currently is at the top of the chart. Being a mid-range processor, many will most likely be planning to build their PC with it.
Therefore, considering the current situation we will bring out the best suitable CPU coolers for the Core i5 12600K. In our list of coolers, we will include both CPU Air Cooler and AIOs. Having a TDP of 125W, it is clear that it bears a similar resemblance with the Core i7 12700K and all the CPU coolers that are listed for its elder sibling will support this one as well.
However, we will add a few more to that list specifically for the Intel Core i5 12600K. The Intel Core i5 12600K features  6 Performance Cores and 4 Efficient Cores along with 12 and 4 Threads respectively. It clocks a base frequency of 3.7 GHz and, 4.9GHz Turbo. Now since we have a breakdown of the CPU, let us see the best-suited cooler for it.
Cooler Master Hyper 212 Black Edition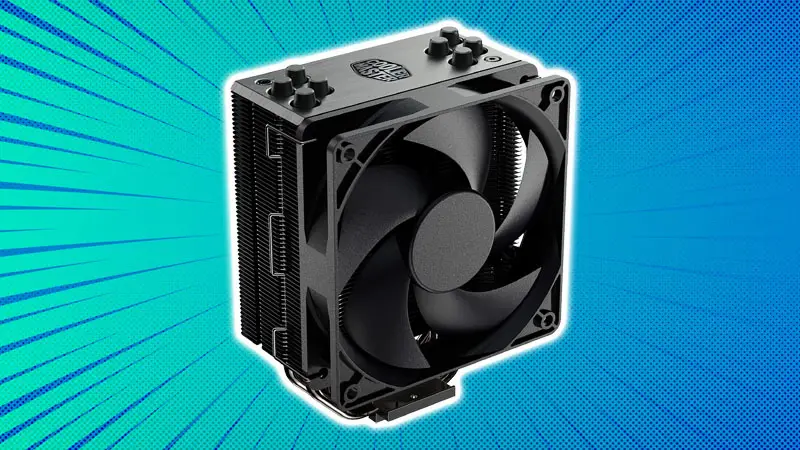 Starting with the budget in mind, the best option will be the Hyper 212 Black Edition. The Cooler Master Hyper 212 is in the market for quite a long time. It is the most affordable and readily available CPU cooler on the market. It is the best suitable for day-to-day users having a normal build. If you are having a good PC chassis offering superior airflow then this CPU cooler will just fit in perfectly.
The cooler features a single heatsink tower with a total height of up to 158.8mm and has 4 copper heat pipes offering more heat dissipation. The CM Hyper 212 Black Edition is equipped with a Silencio FP120 fan that offers 42CFM of airflow and an incredible 2.9mmH2O of air pressure. However, if you are planning to overclock, then you shouldn't go with this.
---
Be Quiet! Dark Rock 4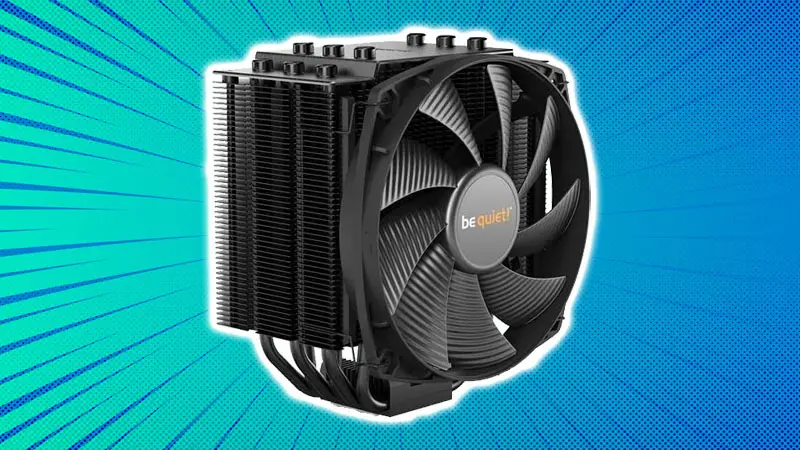 Next on our list is the Dark Rock 4. It is the best CPU air cooler that offers a balanced performance to price ratio. It features a dual-tower cooler design along with just one heatsink. But the heatsink uses 6 embedded heat pipes to have superior heat management.
It is accompanied by the popular Silent Wings 135mm PWM fan capable of generating noise of only up to 21.4dBA even at full load. One can even add an additional 120mm fan to increase its overall performance. Hence, if you are looking for something that will help you in almost all situations, then the Dark Rock 4 should be the best option.
---
Noctua NH-D15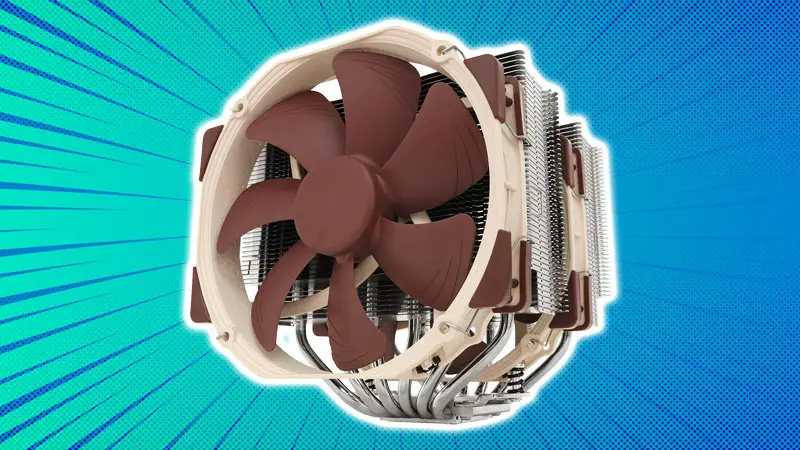 Without a shadow of a doubt, the Noctua NH-D15 is the king of all air CPU coolers. This thing has dominated the market since 2014 and currently, no other cooler comes close to it except the Dark Rock Pro 4 but it is just $10 more than the latter due to why I recommend going with the NH-D15.
NH-D15 uses a dual tower heatsink with 6 heat pipes and two fans installed in a way that allows a push-pull configuration to pull more heat from the processor. You can also add one more fan to the other side if you don't mind the beefy look.
It is super-silent, compatible with almost all sockets, and delivers exceptional cooling that maintains consistent performance across CPU-Intensive games and applications. For $100, there is nothing better than the NH-D15 and if you don't like its mustard fans, Noctua has one more edition which is totally black in colour but costs $10 more.
---
EVGA CLC 280mm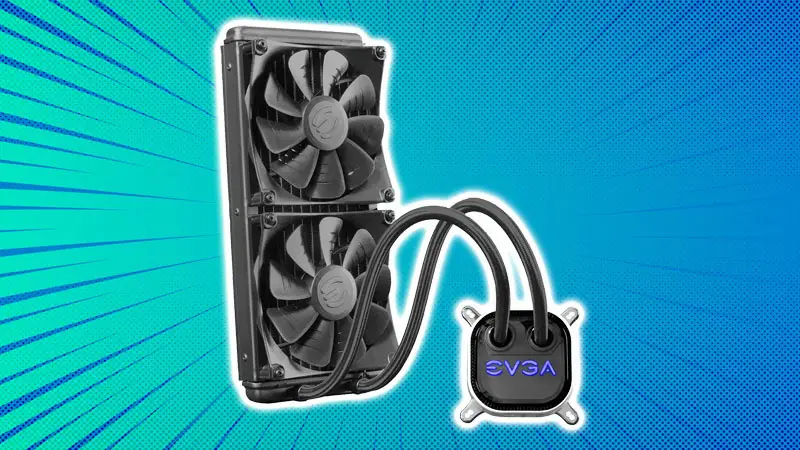 When you opt for an AIO cooler for a mid-high-end CPU like i5 12600K, it's better to go straight away with a 280mm cooler. This allows better cooling than the 240mm AIOs and will be a wiser choice as we already have Noctua NH-D15 as a beastly air cooler that outperforms many 240mm AIO coolers.
The EVGA CLC 280 is now 5 years old and despite being this old, it is straight away the best value 280mm AIO you will find today. It's not like EVGA CLC 280 is the best 280mm cooler, but it provides the most cooling for a price of less than $90. You will hardly get any good 280mm at this price and EVGA has done a great job in making an ideal AIO cooler at the very start of their career in cooling solutions.
It comes with dual air pressure fans and a thin CPU block that is equipped with RGB LEDs. The block thickness is comparatively very less if we consider other options. With the help of EVGA Flow Control software, you can control the working of LEDs as well as cooler operations like fan speed. The software isn't the best and the next cooler is even better in terms of software functionality but at a higher cost.
---
Corsair iCUE H115i RGB Pro XT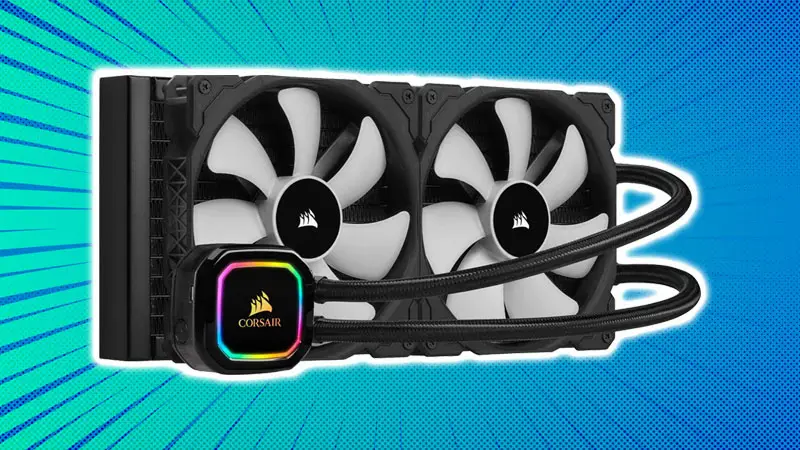 In my opinion, the Corsair iCUE H115i RGB Pro XT is the best 280mm AIO cooler right now. It offers less noise and better cooling for longer operations. The iCUE H115i RGB Pro XT has evolved from the original Hydro Series H115i and since then, it has gone multiple changes, mainly in fan quality and RGB lights.
It comes with a CPU block that features RGB LEDs and can be controlled via Corsair iCUE software which is easier than EVGA Flow Control and offers more features. Here the 280mm radiator is cooled by dual ML140mm fans that run at a speed of 400-2400 RPM delivering high airflow and air pressure.
However, this cooler costs $20-$30 more than the CLC 280 from EVGA but if you want no-compromise performance for this 10 core CPU, then H115i will be no regret.
---
Cooler Master MasterLiquid ML360R ARGB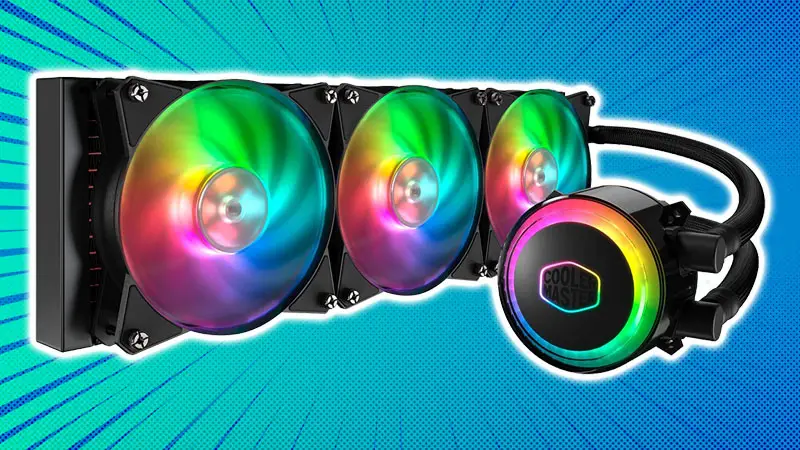 MasterLiquid ML360R RGB is although a little old but it is still recommended by most reviewers as the best 360MM AIO. The cooler features a 360mm radiator with triple ARGB MasterFans. This edition is different from the RGB edition and will cost $20-$30 more. So, you can cut the cost even further if you are not into individual addressable RGB LEDs.
The 120mm MasterFans provide up to 2.34mm-H2O air pressure which is huge and can cool down any heatsink easily. You can sync their RGB lights with the LEDs on the CPU block and create a mesmerizing effect that will make your build stand out. I don't think you will ever need to change this cooler even if you change your CPU from i5 12600K to something like i9 12900K. This is sufficient for almost any processor available right now.
Yes, the cost is high but a one-time investment eliminates the need to upgrade regularly.
---
Wrapping Up
The i5 12600K is not like the i5s we used to have in the previous generation. With the increase in core count and threads, the demand for cooling has increased and if you are investing $250-$300 on a processor, you better get an AIO to get the most out of it.
Let me know your thoughts in the comments below and leave a comment if you have any queries.