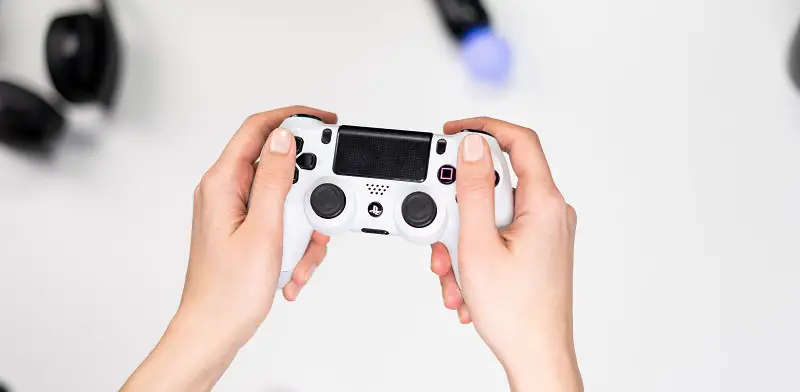 Survival games are the most popular sub-genre of video games in the world – the biggest of which is of course Minecraft, which is played by up to 3.6 million people every single day. In the years before Minecraft though, came some epic survival games that really do stand the test of time. These are games that challenge the player to use intellect and strategy to navigate a new, strange and often hostile world. They are immersive, great fun, and thoroughly entertaining, with some great characters that will stay with you long after you've put down the controller.
Conan Hall of Volta
The character of Conan the Barbarian was originally created by Robert E. Howard in 1932 for a series of stories that were published in Weird Tales magazine. Since then Conan's adventures have inspired 21 stories, more than 50 books, four Hollywood blockbuster movies and nine video games. The first video game, Conan: Hall of Volta was released in 1984, originally on the Apple II and Commodore 64. You can still play this on PC, and it is immense fun. If you're looking for a more updated version, the later Conan Exiles is a vast adventure where you can explore unnamed cities, collecting spell ingredients like corrupted stones. It is a strategy survival game that will keep you entertained for months learning the cartography and battle skills.
Lost in Blue
Lost in Blue, originally published by Konami for the Nintendo DS, was released in 2005. The game is about Skye and Keith, two teenagers who find themselves, castaway, on a seemingly deserted island and are struggling for survival. Where the game excels is making full use of the DS's operating features, using the microphone and the touchscreen to carry out tasks such as building fires. Lost in Blue plays out like a Choose Your Own Adventure book, where the storyline is not linear, and the multiple endings depend on your choices. Lost in Blue 2 and 3 were both released in 2007.
Related- Upcoming Ubisoft games
Don't Starve
Don't Starve is a Canadian indie game that really stands out for its illustrative artwork, inspired by the Tim Burton movies. The game was released in 2013 for OS X, Linux and Microsoft Windows, but is now available on PS4, Xbox and Nintendo Switch. Don't Starve features an unfortunate scientist called Wilson who wakes up to find himself in an eerie place called Constant – a parallel world full of dangerous, supernatural enemies. Wilson must do his best to survive in this hostile landscape, and battle everything that Maxwell, the game's antagonist, throws at him. Sadly the only special ability that Wilson has is being able to grow a magnificent beard. Don't Starve is great fun to play, although players should beware, as there are many different and interesting ways you can die.
The Sims 2: Castaway
More than 33 million people play The Sims regularly, living vicariously through little tiny people. The Sims 2: Castaway is slightly different from the other games, in that players pick not just one character to play, but a crew of six. The crew begin the game on First Beach of Castaway Island and need to navigate their way to safety, finding food, water and shelter on the way. When the characters have completed their objectives on Castaway Island, they will discover several more islands and many hidden objects to help them finally get home. Unlike the other Sims games, the characters don't age as time progresses. They do however grow very long hair.
Related- 13 Best FPS games for low-end PC
UnReal World
UnReal World was originally released in 1992 and came to Steam in 2016. Despite being 30 years old, the game still receives regular updates and has attracted a whole new generation of players. UnReal World takes inspiration from Finnish mythology, and players begin by first choosing from ten different Finnish cultures. The occupations you can play as include hermit, trapper, fisherman and tradesman. During the game players freely roam a bleak landscape, hunting, fishing, constructing shelters and interacting with animals. The level of detail in this iron age world is amazing, and it is easy to become immersed in the game for hours on end.
Terraria
Terraria was first released in 2011 for Microsoft Windows but has since been brought out on Playstation 4, Wii U, Xbox and Nintendo Switch. Terraria transports you into a colourful 2D sandbox world where you must explore, craft, build, mine and combat in order to survive. Along the way, you will meet some mysterious allies who can help you defeat your foes, and perhaps even Cthulhu himself. Terraria has now sold over 30 million copies.
Some great, classic survival games should be in every serious gamer's library. It's the best way to learn what to do in a disaster without having to leave the house.
Related- All Battlefield games in order