First Person Shooter genre has always been very popular and every year several viral FPS shooter titles get their place in the best fps games. However, with advancements in graphics, mechanics and several other areas, these games require decent PC specs to run properly. This poses a challenge to millions of gamers every year as everybody isn't capable of upgrading a PC every few years.
Some devs and publishers thankfully, try to take care of them and instead of making games that require an RTX 3070 like graphics card, their games can be run even on a decade-old PC with at least low to medium settings. A Low-end PC is different for everyone. Some may say, it is something with a processor like Intel Core i3 with a GPU like GT 1030/RX 550 or for some it may be even lower like an Intel Core processor with just Intel HD graphics.
Therefore, considering this range in mind, I have listed the top FPS games you can play even with a low-end PC and enjoy gaming as everyone is doing. These include single-player as well as multiplayer fps games that are currently very popular or have been popular and immerse the players to come back for more.
Counter-Strike Global Offensive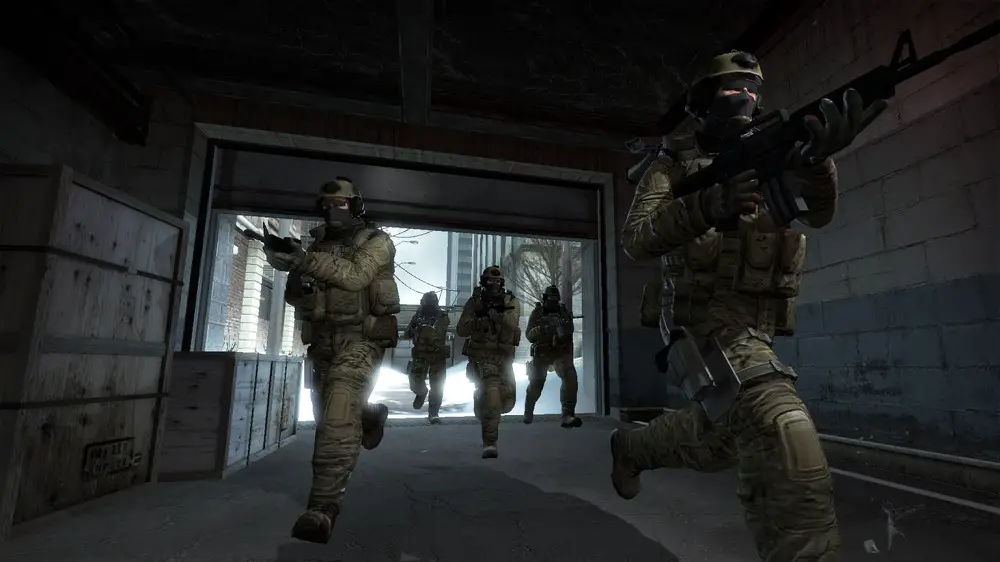 CSGO was released in 2012 and has been among the top 10 competitive fps games since. The good thing about the game is it doesn't require an expensive gaming PC and even runs just fine on a laptop with integrated graphics. Though, I strongly recommend playing it at a lower resolution if you are using an old laptop with iGPU.
The game has several different settings to choose from where you can manage to get more fps by lowering some graphical intensive details such as Shadows, Anti-Aliasing, Texture Filtering, Shaders etc. Most professional CSGO players play at low to medium settings as it yields smoother gameplay which you would prefer in an online competitive shooter.
About the game: The basics of the game include two teams: Terrorists and Counter-Terrorists where Ts are assigned the task to plant a bomb on either site and CTs have to defend their sites either by eliminating the Ts or diffusing the bomb once planted. The game has several other modes and multiple maps where each team members have to coordinate to bring victory together.
Bioshock Infinite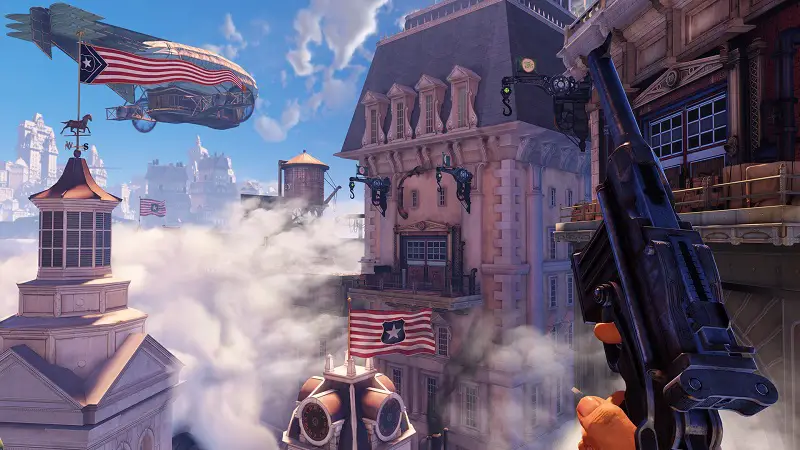 Released in 2013 Bioshock Infinite brings beautiful graphics and fantastic physics that you will enjoy very much. The game has a fantastic story and multiple missions in a sequence where you experience the 20th Century Era. The game has low PC requirements and can easily be run even on a GPU like GT 1030.
For those having a potato PC with dual-core CPUs and iGPUs, the game will still manage to run just fine with playable framerates that is appreciable. This game looks fantastic on high settings but if you are struggling to maintain constant numbers, make sure to tweak some settings or lower down the resolution and you are good to go.
Fortnite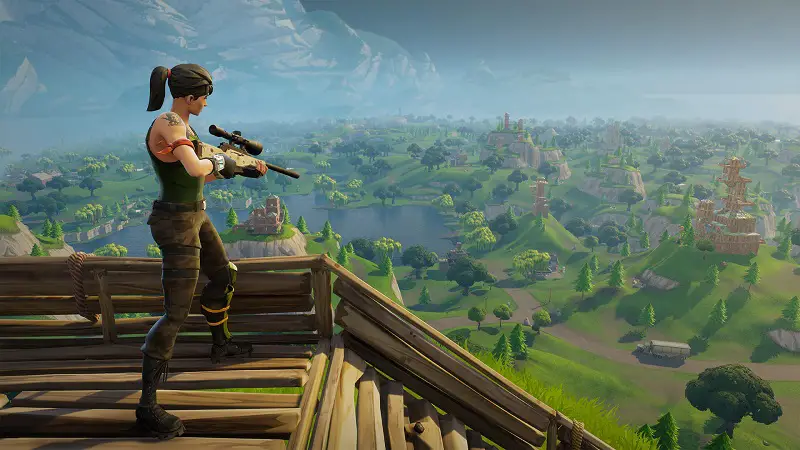 Fortnite is a very popular Battle Royale fps game where 100 players together land on a particular map and eliminate each other to be the last one standing. This concept has become so popular that almost every big Publisher who works on fps games try to include the Battle Royale mode in the newer titles.
Originally inspired by PUBG, Fortnite doesn't require a high-end gaming system due to its cartoonish graphics. The game although can host 100 players at a time with huge maps, it still works smoothly with any budget low-end graphics card. Though Epic recommends GTX 960 or higher as a minimum requirement, you can still run it with an inferior GPU by lowering down the settings.
With a GPU like GTX 1050 Ti, you can achieve 50 fps even with high settings, and the same with GT 1030 on low to medium settings. This inspires hope in players who want to play Battle Royale without investing in a high-end PC.
Battlefield 3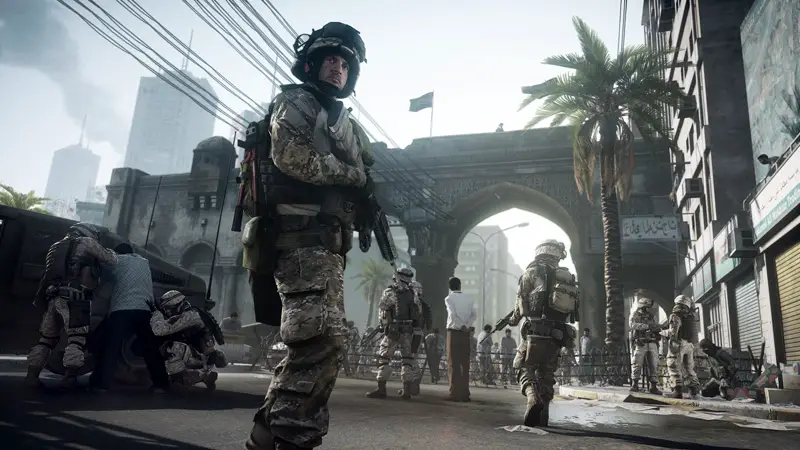 Despite being a AAA military title and having modern graphics, this game doesn't require an RTX 3060 or RTX 3070 to run properly. Yes, it's a little more demanding than the games mentioned above but it certainly isn't that heavy on your PC. It requires a dual-core to quad-core CPU and just 4GB RAM which is very minimal compared to what the latest fps games require.
Released in 2011, the game is one of the best addition to the Battlefield series where you can enjoy both campaign and multiplayer modes. Battlefield 3 features one of the best shooter mechanics and difficulty of another level. This game requires a GTX 560 as recommended graphics card while it can also run easily on a lower-end GPU.
Valorant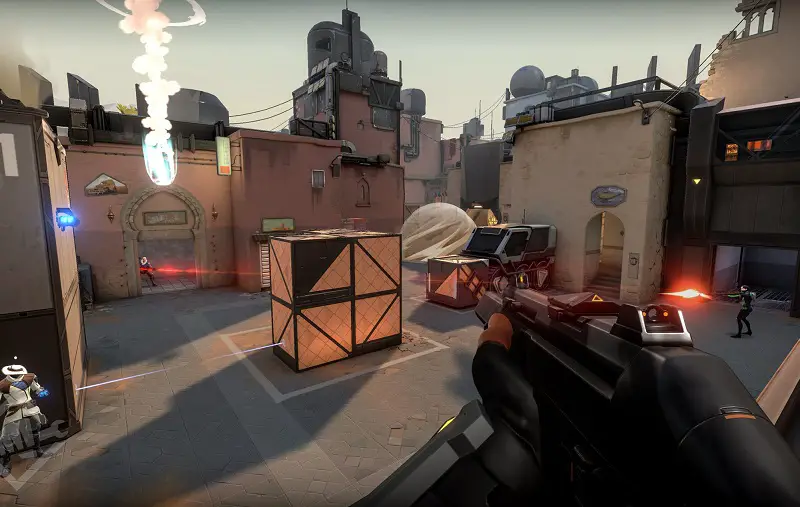 Inspired by CSGO, Valorant was released in 2020 which compelled many CSGO players to try a similar thing with new features. The game's graphics are cartoonish but still looks dope. It has the same concept of planting a Spike(Bomb in CSGO) by one team and diffusing by another. However, now your characters have different powers along with your weapons.
The game can easily run with 100+ fps even on GT 1030 on High settings at 1080p. Even if you have integrated graphics like Intel HD 3000, you are still good to go. Other requirements such as RAM and CPU are also low with 4GB as recommended memory and 2-4 cores for a CPU.
Another great thing is its size which is around 15GB which will fit in most gamers' storage drives. So, give it a try if you want to have fun with your friends without spending on an expensive gaming PC.
Borderlands 2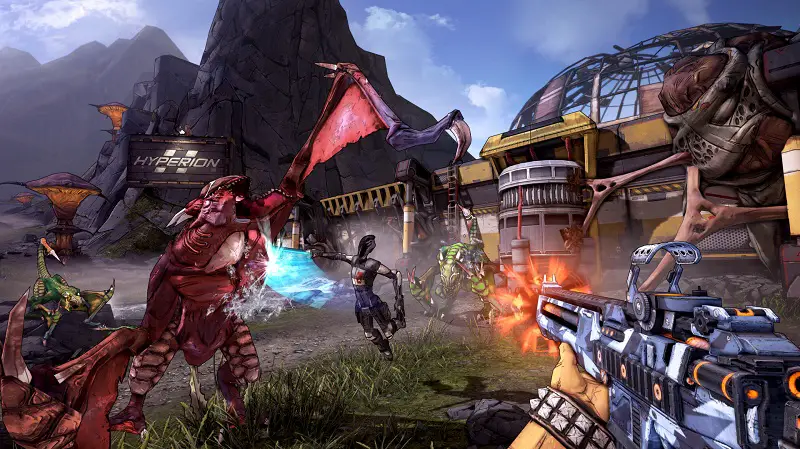 Borderlands 2 was released in 2012 and has the ability to run on a potato PC. I don't mean you should run it on a Pentium 4 but if you own any dual-core CPU with 2+GHz clock speed and just 2 gigs of RAM, then I have great news for you. This game can even run on Windows XP or Vista. So, it's cool to see such a fantastic shooter game that can be played by literally anyone.
You will only need a decent iGPU to run it properly and if you own a dedicated GPU like RX 550 or higher, then you will have the smoothest experience. One of the coolest things about this game is that you can either play it alone or have up to three more friends with you to complete the whole campaign. Unfortunately, the next sequel i.e., Borderlands 3 is much more demanding than the second part.
Left 4 Dead 2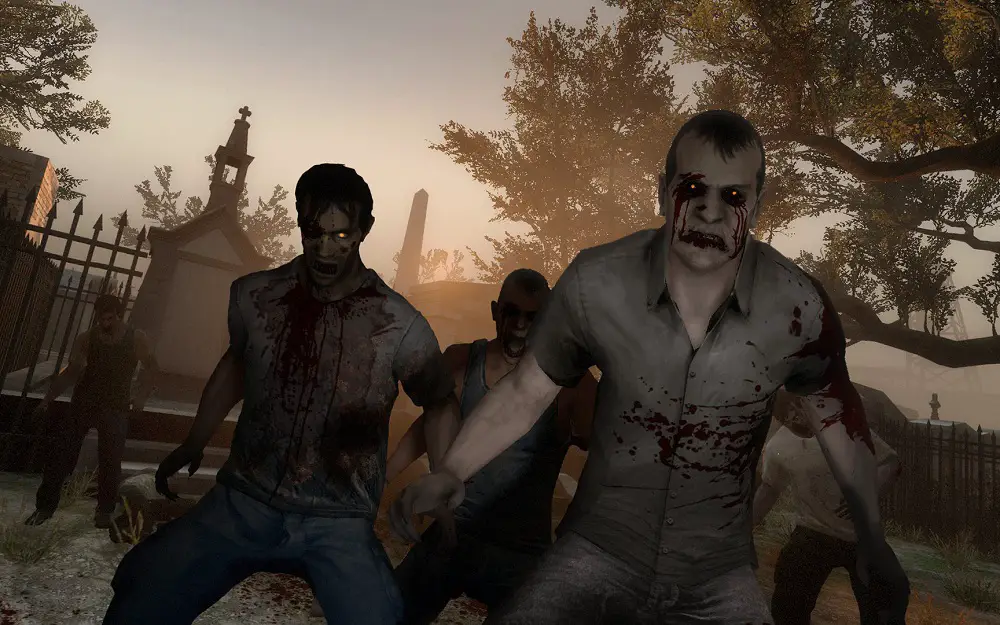 If you love zombie games, then Left 4 Dead 2 will be so much fun. This is the sequel to the award-winning game Left 4 Dead which was also ranked #1 in 2008 for being the best co-op game. I remember playing Left 4 Dead 2 a few years back with my friend and the missions were so fun each of them bringing new challenges. The Witch is particularly horrifying and adds more to the game.
The game features a co-op mode and you have to eliminate the zombies hoard together at any cost. This game is so well-optimized that it can even run on Pentium 4. It requires just 2GB of RAM and can run well on integrated graphics. So, you don't even need to check its requirements. All you need to do is grab the game from Steam and have fun killing zombies.
Far Cry 3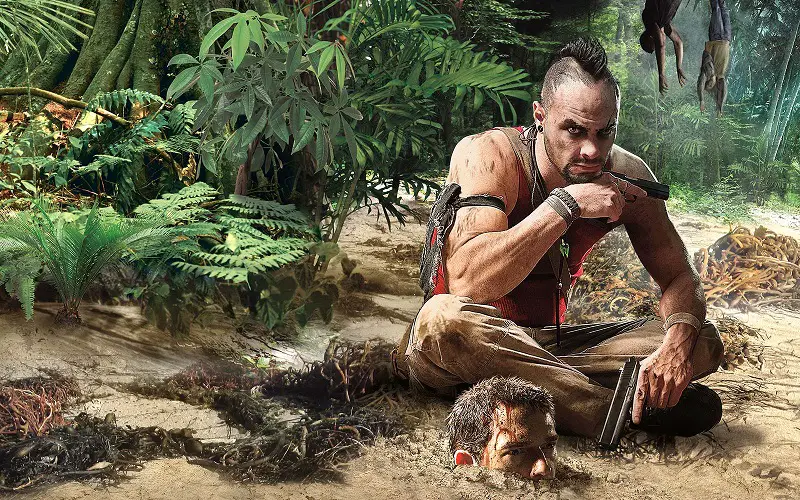 This game is a masterpiece and is very popular due to its storyline and its secondary boss Vaas who is a maniac. The game's story mode will make your adrenaline rush through your veins and you have to survive in the forest all alone.
Far Cry 3 is by no means a less graphical intensive game but rather it can be tweaked to play at either lower resolution or lower graphical settings to achieve 40-60 fps. In order to play it smoothly, you at least need an APU like Ryzen 2200G or higher for a resolution like 720-768p. If you want to play it at 1080p, then a dedicated GPU is recommended.
In case you have something like Intel HD graphics, then you should follow the following guide in order to maximize the performance and you will be able to play this game smoothly.
Halo 3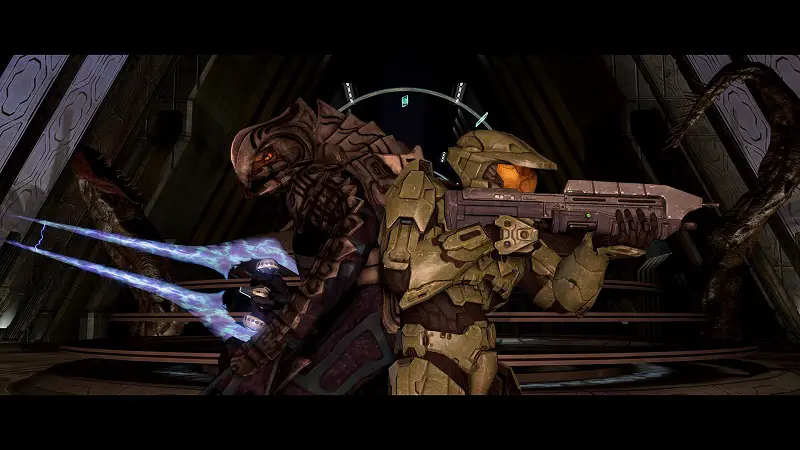 For a dedicated GPU owner, I recommend playing Halo 3. Halo personally gives me nostalgia. I remember playing the first Halo game in 2006. From that very moment, I tried many Halo games and Halo 3 is as much as good as other Halo games. Though it requires a dedicated GPU to run properly, if you only have iGPU like Intel HD 4000 from 3rd gen Core processors, then I don't recommend playing it.
You at least need an Intel HD 620 iGPU to run it smoothly on medium settings. If you have something like GT 1030 or higher, then it will work just fine as you would expect. This game is a must-try if you love Sci-Fi themes and want to explore mysterious planets filled with Aliens.
Black Mesa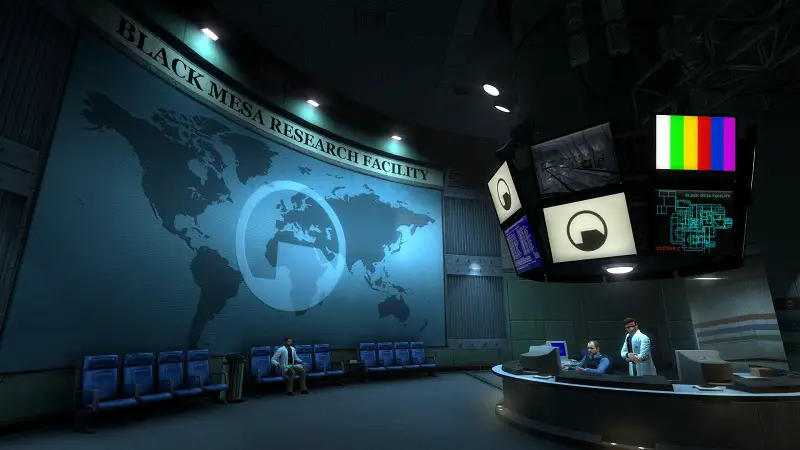 Have you ever played Half-Life? You must have! Then try Black Mesa. It's actually a Half-Life remake that was released in 2020 and has been very successful. The developers worked hard enough to make this remake awesome and it's very optimized. With an iGPU on Ryzen APUs or with a dedicated low-profile GPU, you can get 60+ fps even on high settings.
So, why not try this awesome horror remake that will bring all those childhood nostalgic moments?
Team Fortress 2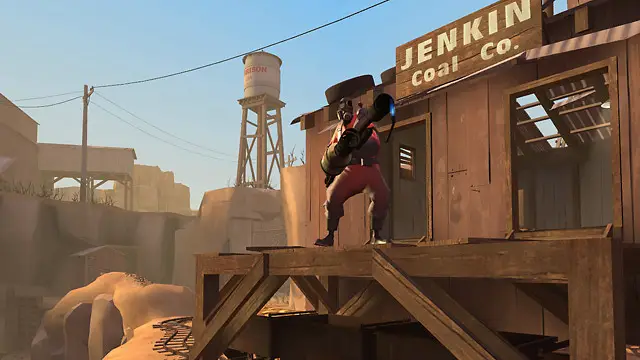 The game was launched in 2007 which is more than a decade ago but people are playing it to date. The game is free to play and has very positive reviews on Steam that crosses even the 800,000 mark. This alone signals that this game is worth giving a shot.
Team Fortress 2 doesn't have very high requirements but still looks good. Although the listed recommended specs on Steam show that you don't require any GPU and that it will run on Pentium 4 alone, don't be mistaken. You need at least a Core 2 duo processor if you want to run it properly and better if you have a low-profile graphics card like GT 1030 or even the AMD R7 250X will work fine.
Half-Life 2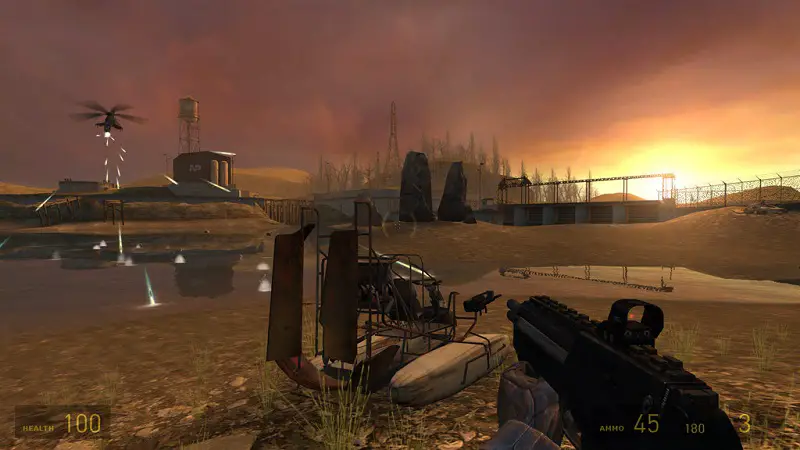 Half-Life fans love the second part so much that they waited for the third one for more than a decade. This game got overwhelmingly positive reviews and its classic horror theme environment will take you to good childhood times. Half-Life 2 presents a post-apocalyptic city and looks somewhat similar to Fallout 3 but has its own unique sounds and game physics.
It doesn't require any hi-fi system, just a dual-core processor with any low-end graphics card. As the game was released in 2004, you can expect it to run literally on any potato PC. Make sure you play the first part before you get immersed into this one so you know where are you going and how these are different.
Call of Duty: World at War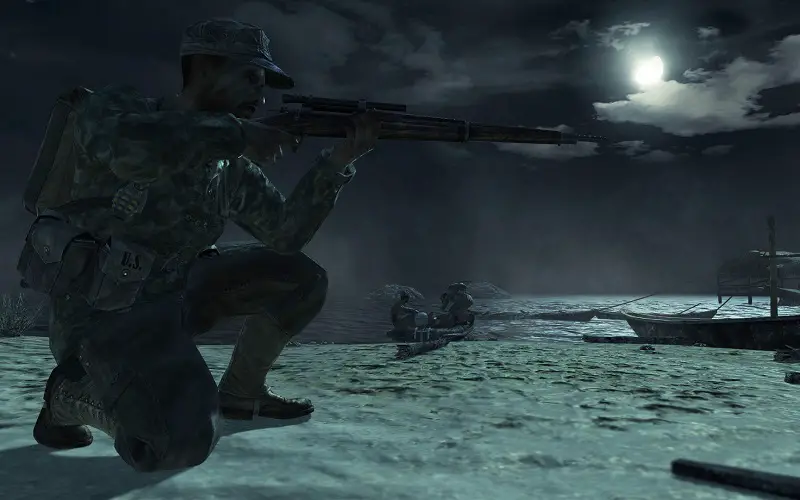 The list won't end before mentioning at least one Call of Duty game. The series is one of the oldest in the industry and has more than a dozen titles. I must admit that the older Call of Duty games that looked inferior in graphics than the modern ones were far better and had their unique gameplay and mechanics put us in awe.
COD: World at War was especially so well optimized that it runs very well on iGPUs as well as low-end graphics cards. Even on Ryzen 3200G, it easily gives you over 60 fps at 1080p resolution with high settings. You must not skip this title in your wishlist and I guarantee that you will fall in love with this game.