Making laptops and desktop typically requires the manufacturers to use somewhat different components compared to their desktop counterparts so that they can easily fit everything inside a thin body.
This is why not only do we have laptop-exclusive graphics cards, memories, and motherboards, but also processors that feature somewhat different specs to the desktop ones and are also more power efficient.
But if you have never seen a combination of both platforms, then a company called Erying is making this possible with their new CPU and motherboard combo strategy which has now successfully transitioned laptop-exclusive Intel Raptor Lake CPUs on a desktop motherboard.
Typically, the motherboard socket is an LGA one which is why a laptop CPU can't be used on it. Therefore, the company started developing desktop motherboards but with BGA sockets that can now use laptop-exclusive CPUs.
Erying is a Chinese brand that made the first CPU transition this year by bringing Laptop exclusive mid-range Alder Lake CPUs to desktop motherboards soon followed by the transition of a high-end Core i9 12900H a few months later.
The company now quickly transitioned laptop-exclusive Raptor Lake CPUs starting with the Core i5 13420H which features 8 cores and 12 threads, and the i7 13260H which features 10 cores and 16 threads.
Related: Best LGA 1700 socket motherboards for Raptor Lake
Unlike the previous combos, these bring micro-atx form factor motherboards that come with dedicated memory slots that support DDR4 memories, PCI Express slots for graphics cards and other expansion cards, a few M.2 and SATA ports, and a few more traditional headers.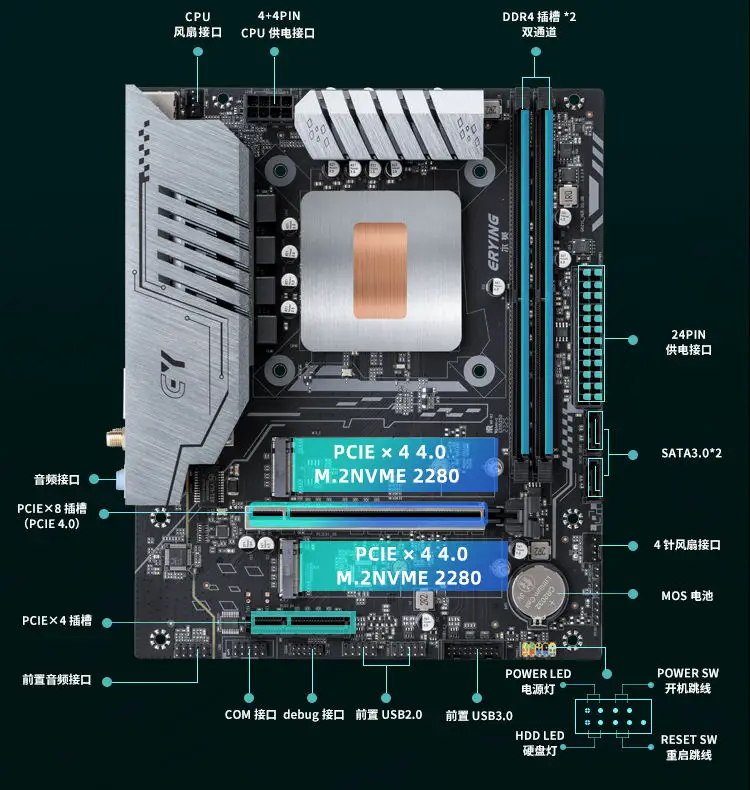 These combos will come with the CPUs permanently installed which means that users won't be able to upgrade their CPUs but changing any other part is totally possible.
Both the combos come under the PCH B760M branding which indicates that these motherboards are using the B760 chipset and look pretty much like regular desktop motherboards except for the socket.
Thankfully, the company has already shared the benchmarks of both models where they look pretty good against other mobile chips from the previous generation.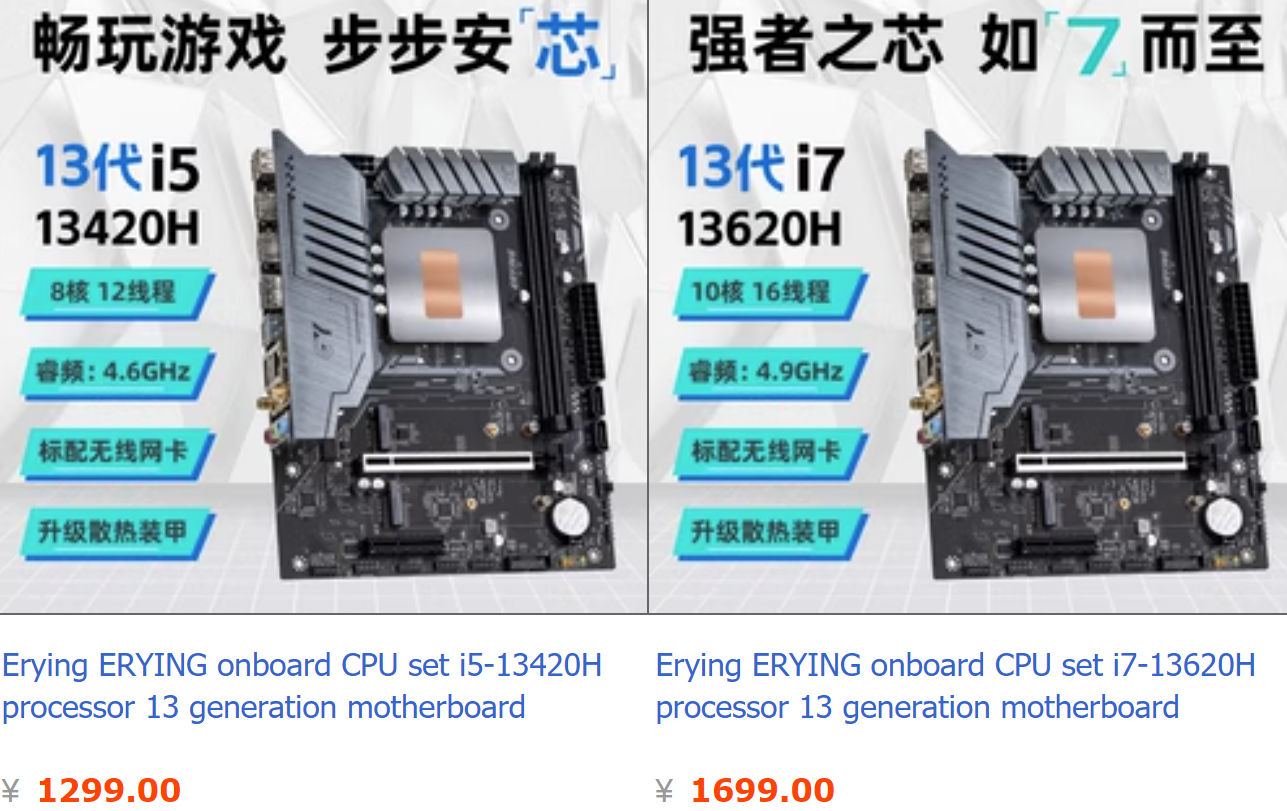 Now, the interesting part here is their pricing which is typically the most important aspect of any PC hardware. To our surprise, both the models are priced pretty well with the i7 combo coming at just $266 and the i5 one for just $200.
These models are expected to have better availability in China but they will still be available worldwide through Ali Express.
Source: ITHome.com