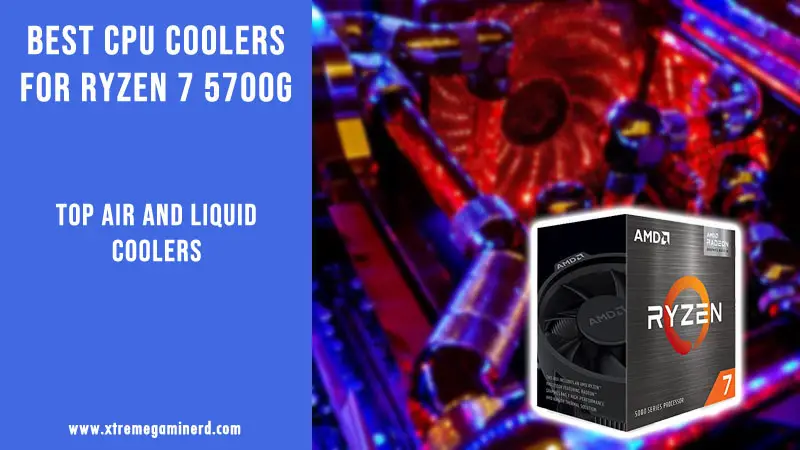 AMD's progress in the APU category has been significant since the arrival of Ryzen chips. While it was a dream to play games on an iGPU, it is actually becoming reality with APUs like the Ryzen 7 5700G.
This APU is currently the most powerful APU for desktops which has insane potential compared to any other APU and there are multiple reasons for this. However, what is more, important is getting consistent performance out of this chip without getting it overheated.
Due to having 8 cores and 16 threads with a Vega 8 iGPU, it is easily going to overheat with the stock heatsink. Although for basic purposes Wraith Stealth will be fine, if you want to have the fps numbers consistent without dropping too much in intensive areas, you need to use a good aftermarket CPU cooler.
Due to having a fairly good experience with different types of coolers, I recommend the following 5 CPU coolers for Ryzen 5700G which I believe will be fit for any type of gaming and non-gaming tasks.


Cooler Master Hyper 212 Black Edition RGB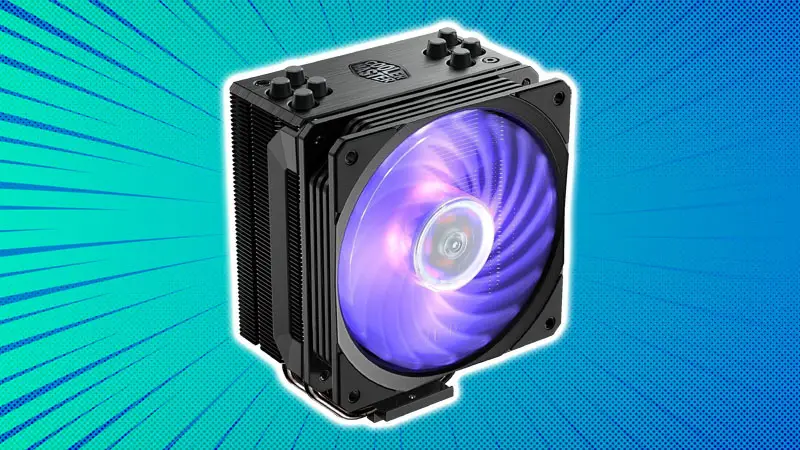 The Hyper 212 Black Edition RGB is an evolved version of the most popular budget CPU cooler ever, the Hyper 212. That was the most successful budget CPU cooler of all time and due to the advancements in CPU cooling solutions, Cooler Master revised it multiple times and currently the latest one is this one which has RGB 120mm fan that is great in airflow and low in noise.
This cooler uses a black heatsink with 4 copper heat pipes to eliminate heat from the processor quickly. The fins are strong and the looks are definitely top-notch for less than $50. With the cooler, you will be provided with an RGB LED controller to change the LED effects easily and this is certainly a pro over the previous version which we tested here and recommended for PC builders a few years back.
---
Arctic Freezer 34 eSports Duo
Arctic emerged as a successful player in CPU cooling solutions after it started its Freezer series back in 2017 or 2018 I guess. We here tested the Arctic Freezer 33 eSports One which performed very well and Arctic released another cooler called Freezer 34 eSports Duo which further improves the performance drastically.
This time the heatsink is a little better but not too much, however, there are now two fans and instead of using a single airflow Bionix fan, Arctic used dual air pressure Bionix P-series fans that have superior air pressure and airflow. This allows it to cool the processor faster than before without creating much noise and as I have tested these fans myself, I can guarantee that you will find them as being the best budget case fans you might have used till now.
---
Noctua NH-D15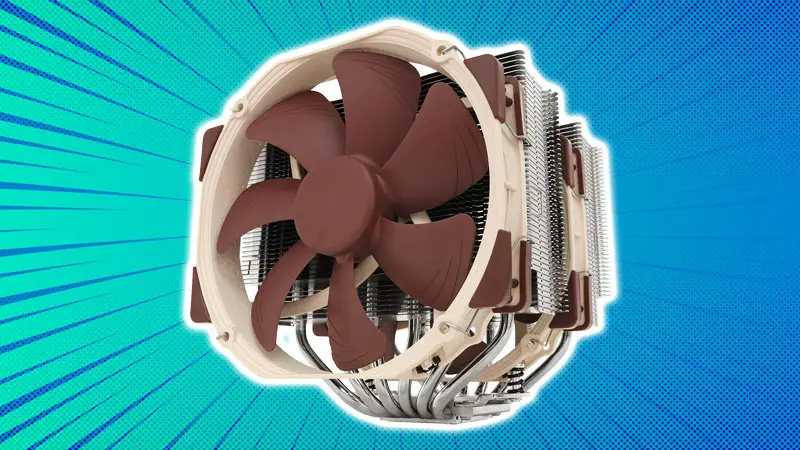 Noctua NH-D15 is sitting at the top of the chart since 2014 and unfortunately, no other air CPU cooler has managed to beat it to this date. This cooler is simply the Best of the Best and it competes with the AIO coolers defeating many of them at a price of $100. While you may find it boring to use the mustard coloured fans, you can get the black edition if you like a different colour.
Whatever the edition you go with, this cooler has top-notch performance and that too without creating any buzzy noise in your chassis. Noctua is the king of silent CPU coolers and these fans are no exceptions. The heatsink used here is a dual tower with two fans pre-installed with the capacity to add one more fan on the other side.
This helps it achieve a push-pull configuration to dissipate more heat. It has 6 heat pipes and is compatible with almost every socket available today, so, AM4 is not an issue. The only problem you might face is its installation. As it is big and heavy, it poses some problems in installing other parts such as RAM and connecting cables. But I guarantee you, this is the best option in the air cooler category for the Ryzen 5700G.
---
MSI MAG Series CoreLiquid 240R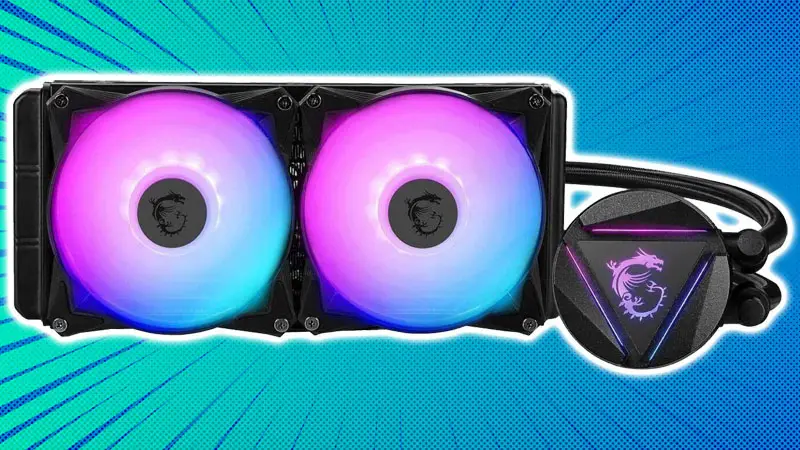 MSI is comparatively newer to the CPU cooler industry as companies like Cooler Master, Corsair, and Thermaltake have dominated the market for a good amount of time. MSI has shown that it can not only produce great motherboards and GPUs but is also capable of providing good cooling solutions.
To this date, I am still using the MSI Core Frozr L which has an exceptional strong heatsink that I have never seen on any other budget CPU cooler. The MSI CoreLiquid 240R is another great addition to the AIO cooling solution which provides fantastic aesthetics with an ARGB block and ARGB fans. This cooler uses a 240mm radiator which is very ideal for Ryzen 5700G and processors similar to it.
The cost is less than $100 and it has gained some good popularity since its release. It might not be the best 240mm AIO cooler ever but it is certainly praised by many reviewers due to the value it brings to the table.
---
Corsair iCUE H115i RGB Pro XT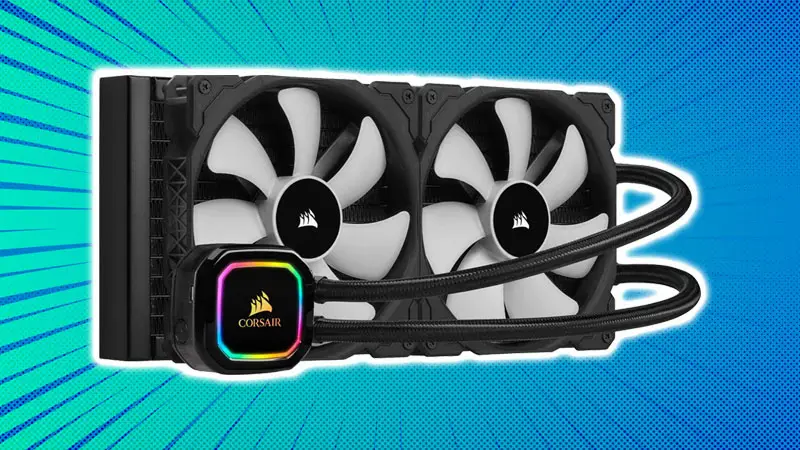 Last but not the least, Corsair iCUE H115i RGB Pro XT is a monstrous 280mm AIO cooler to use with any high-end CPU. This is a step up over the H110i which I recommend for the Ryzen 5600G. You can check our Cooler recommendations list for the Ryzen 5600G if you are going with that APU.
This is the upgraded version of the old H115i which is still considered one of the best if not the best 280mm cooler by many. It features an RGB CPU block and reliable sleeved pipes for the liquid flow. Its installation is easy and it is very effective in cooling due to having a range of 400-2400RPM fan speed. The great thing about it is that it costs fairly low to some high-end 280mm coolers from companies like NZXT and Asus but still delivers performance very close to the latter.
Therefore, Ryzen 5700G will be absolutely fine with this one and the only dislike I have for this is the absence of any RGB fans although you can replace the stock ones with fans like ML120, it will increase the overall cost.
---
Wrapping Up
Ryzen 5700G is the best desktop APU right now at the time of writing and reviews have shown that it can provide consistent smooth gameplay at 1080p resolution on medium settings. The more you squeeze it, the better performance will you get. However, it also depends on the cooling solution you have used, the motherboard you have installed and the RAM kit you have plugged in.
Make sure you check out the following recommendations for this APU if you want the most out of this chip-