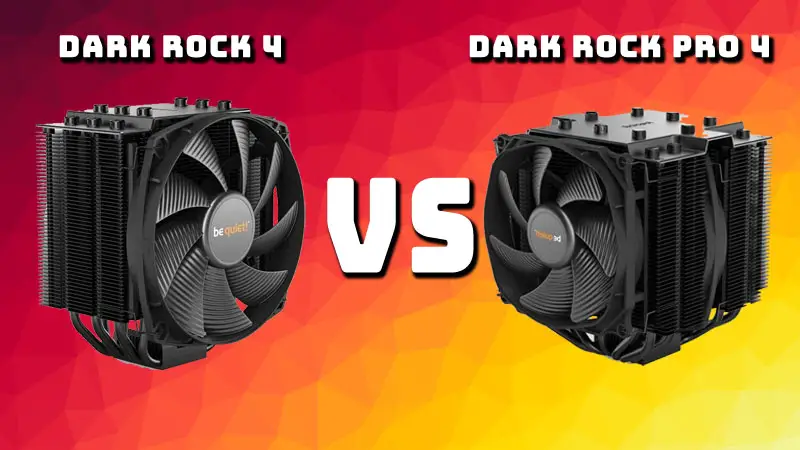 Dark Rock 4 and Pro 4 are similar in names yet they differ significantly. Be Quiet has a lot of CPU coolers that are named similarly but they aren't the same be it the specs or performance.
Be Quiet Dark Rock 4 and Dark Rock Pro 4 were released in 2018 targeting both budget-oriented and enthusiast users. Dark Rock 4 currently costs $75 while the Dark Rock Pro 4 is roughly $15 more expensive. To know which one is the best, we need to compare its specs, design, pricing, and performance.
Dark Rock 4 Summary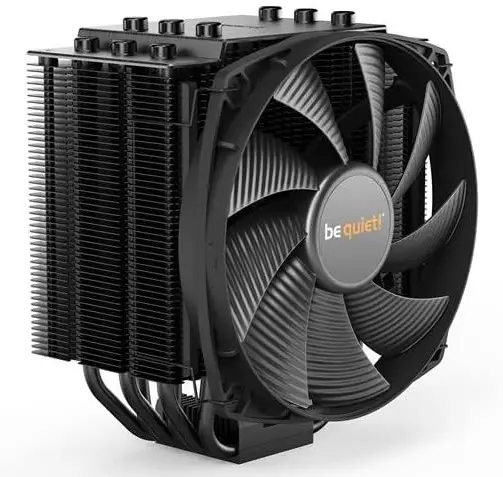 Dark Rock 4 is a single-tower heatsink cooler with 6 copper heat pipes and a single 135mm Silent Wings PWM fan. The cooler brings an all-black heatsink and fan that is 159mm tall and weighs 0.92Kg. It features 6 high-performance black-paint coated copper heat pipes that pass through the silverish base all the way to the top of the aluminum heatsink.
It can support a total of two fans at the same time but the second fan cannot be bigger than 120mm. The top cover uses brushed aluminum for a premium look and comes with a diamond-cut finish. Be Quiet provides a 3-year warranty on Dark Rock 4 and the kits for all the major sockets.
Dark Rock Pro 4 Summary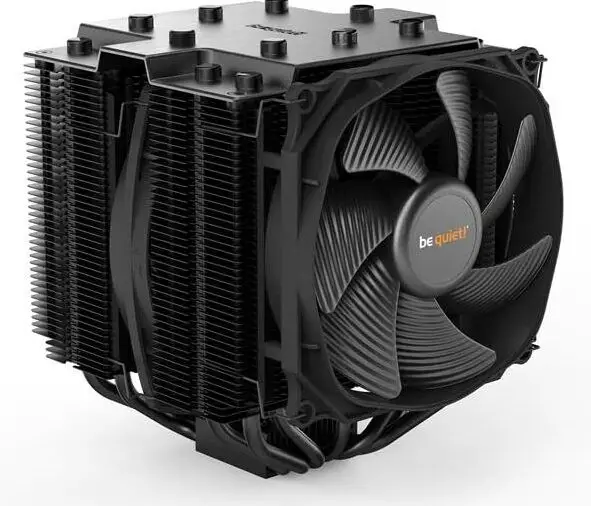 Dark Rock Pro 4 features a dual-tower heatsink connected to each other with 7 copper heat pipes that pass through the smooth base to dissipate the heat from the CPU more effectively. It stands 163mm tall and is wider and longer in dimensions than the Dark Rock 4. It weighs 1.13Kg and features 1x 120mm and 1x 135mm Silent Wings PWM fans for push-pull configuration.
The cooler supports the addition of a third 120mm fan and comes with a brushed aluminum cover at the top like the Dark Rock 4. Be Quiet provides a 3-year warranty on this cooler and provides the kit for installation on popular sockets including AM4 and LGA 1700.
Specs Comparison
| | | |
| --- | --- | --- |
| | | |
| | | |
| Dimensions in mm(L X W X H) | | |
| | | |
| | | |
| | | |
| | | |
| | | |
| | | |
| | | |
| | | |
| | | |
Heatsink Design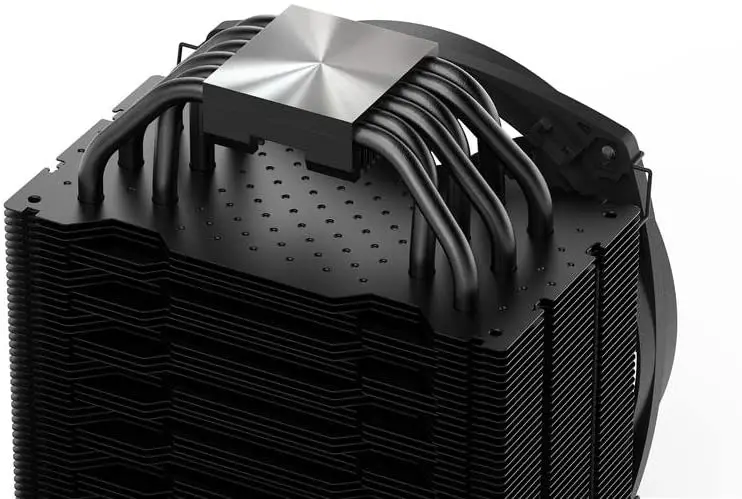 Dark Rock 4 uses a single thick aluminum block of the heatsink that comprises hundreds of fins with a design that allows ample airflow for heat dissipation. The cooler uses black-painted copper heat pipes that quicken the heat transfer process from the cooler's base to the aluminum fins.
The heat pipes are not exposed at the base. This allows a smooth base finish for proper contact with the processor. The cooler comes with a 135mm Silent Wings PWM fan that can be controlled via BIOS or any other fan software to operate at different speeds with up to 1400RPM as the max speed that generates a maximum noise of up to 21.4dBA that is almost silent. However, this totally depends on your case and the distance between the cooler and the user.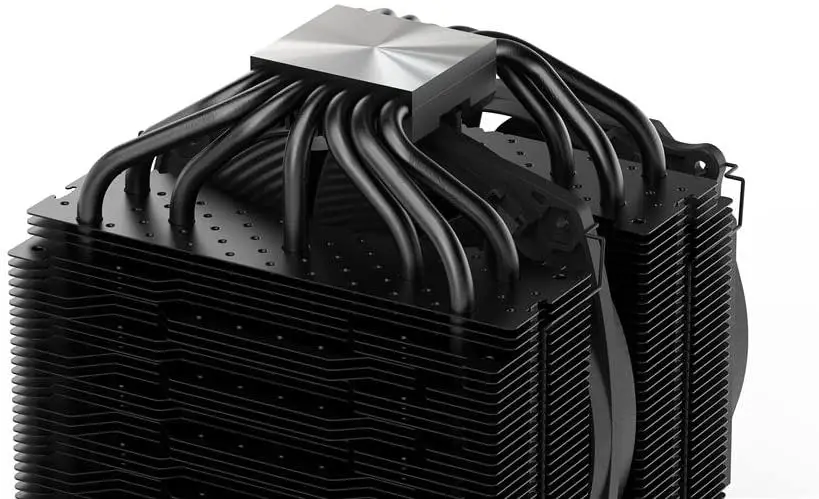 Dark Rock Pro 4 uses dual aluminum heatsink blocks instead of one but the thickness of each block is less than the single heatsink block of Dark Rock 4. The heatsink design features a gap equal to the thickness of a fan between the two aluminum blocks and uses a 120mm Silent Wings PWM fan between the blocks.
On the other side, the cooler uses a 135mm fan and this creates a proper push-pull config for even quicker heat dissipation. Moreover, there are a total of 7 copper heat pipes that help in cooling a little better.
Cooling Performance
Both these coolers have been tested by several third-party reviewers and it is important to compare the cooling performance of both Dark Rock 4 and Dark Rock Pro 4 with the same configuration and same scenario.
TomsHardware-
TH used i7 5930K and the results show a significant difference in the cooling performance of both coolers. As you can see from the charts below, the Dark Rock Pro 4 outperforms the Dark Rock 4 for its price.
Guru3D-
Guru3D used the i7 4790K processor and the results were very similar to that of TomsHardware. The difference between the temperatures at idle load and full load on both the stock and overclocked i7 4790K frequencies is obvious. This makes Dark Rock Pro 4 a better choice again.
Reasons To Choose Dark Rock 4
Dark Rock 4 is an affordable option that is roughly $15 cheaper and requires less space for installation. This leaves more room for RAM modules and easier working inside the case. It is also lighter and produces less noise compared to the Dark Rock Pro 4 as the latter uses one more fan.
For those who are looking to cool a 4 or 6-core processor, the Dark Rock 4 is perfectly fine and will be sufficient for overclocking.
---
Reasons to Choose Dark Rock Pro 4
Enthusiast users who want temperatures reduced by several degrees should opt for the Dark Rock Pro 4. It is not only better in cooling but also provides a better price-to-performance ratio. It is perfect for any 8-core processor and is close to the performance of the Noctua NH-D15 which is the best AIO cooler of all time.
---