Introduction
AMD's RX 5700 and RX 5700 XT are currently the fastest graphics cards from AMD and also the best graphics cards for the money. No doubt that the RTX 2060 Super and RTX 2070 Super are their competitors but when it comes to the pricing, the RX 5700 and XT win by a good margin. Both of them cost under $400 and are made for gaming at 1440p on ultra settings.

The RX 5700 and XT have only 5-7% difference in Gaming as you can see from the video and have a $50 difference between the them. So, whichever you buy won't make a huge difference in fps at 1440p resolution. So, right now if you are planning to buy any one of them or if you already have either of them, then you need a good 1440p resolution monitor if you want to enjoy 60+fps. At the same time, if you are an eSports gamer and play something like CSGO, overwatch or Battlefield 5, you might be well with a 1080p monitor because at 1440p resolution, you may not get more than 144+ fps on ultra settings on some of these eSports games if you have a refresh rate of 144Hz or more on your monitor. But lowering down the settings may help.

Therefore, you need to choose a monitor carefully depending upon your needs as there are monitors currently available with 60Hz, 60-100Hz, 144Hz, 165Hz and 240Hz.

Following are my recommendations if you want to get the best immersive gaming experience with these two GPUs.

[one_half]

XFX Radeon RX 5700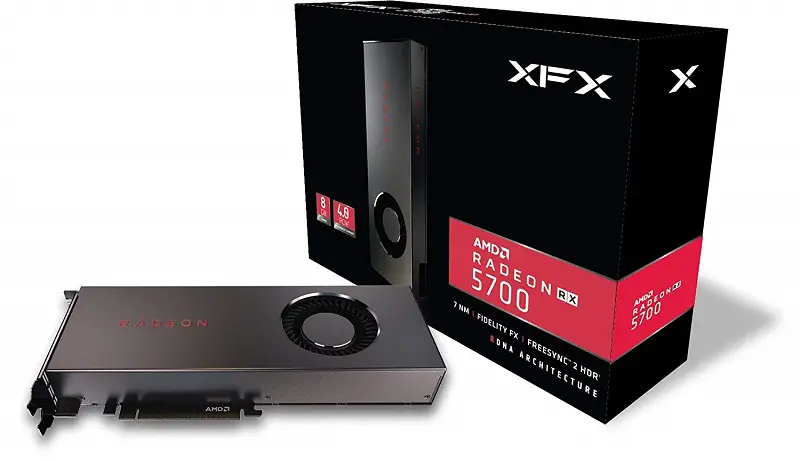 [/one_half][one_half_last]

XFX Radeon RX 5700 XT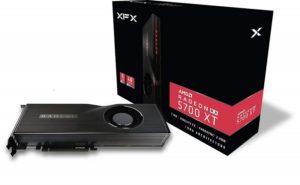 [/one_half_last]
---
Best Budget 1440P Gaming Monitor
BenQ GL2706PQ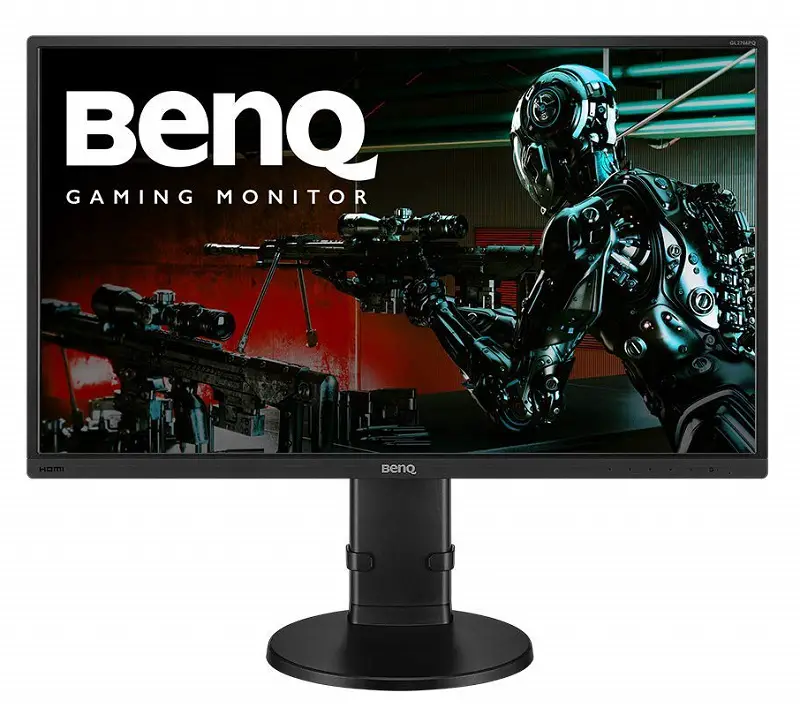 If you have just started gaming or if you don't have enough money to buy a high-end gaming monitor, then the BenQ GL2706PQ is the right choice for any beginner. It features a 2560x1440p resolution that is ideal for the RX 5700 and XT and you will be able to enjoy the games with fine quality graphics. It features only 60Hz refresh rate which is enough for AAA titles and its 1ms response time is the fastest you can get for fast-paced gaming.
This monitor can provide you with decent gaming experience even with the eSports games like Overwatch, PUBG and Fortnite but you won't have the smoothness in CSGO like you can have with a 144Hz or a higher refresh rate monitor. So, keep that in mind and choose the next one if you don't want that to happen.
But as the price of this monitor is only $200, it's a deal-breaker as it features 27inch display with TN panel and also features VESA wall mounting so that you can simply hook it up on the wall.
---
Fastest Gaming Monitor for eSports Games
ViewSonic XG2530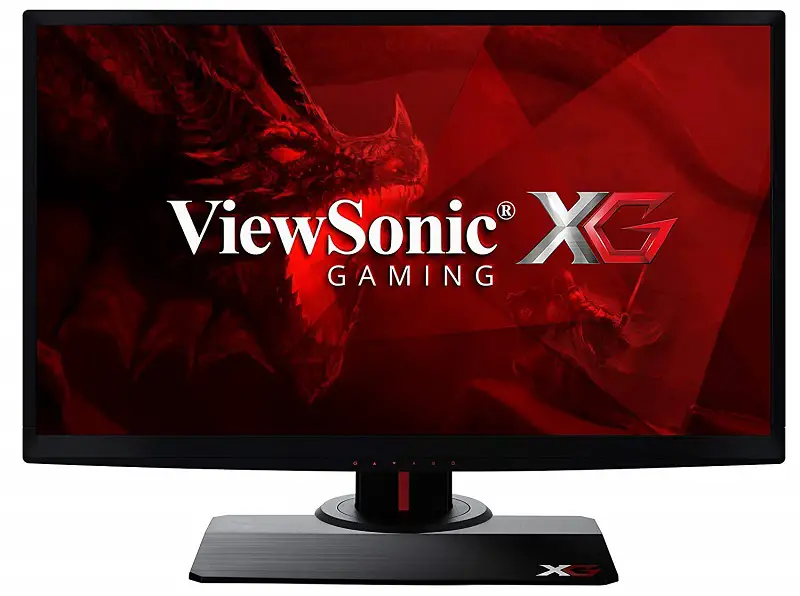 For super-fast gameplay without any compromise, I recommend the ViewSonic XG2530 Gaming monitor which although features a lower resolution than 1440p i.e., 1080p but at the same time boasts 240Hz refresh rate which is currently the fastest on the market. As getting 240 fps isn't possible in every game, this is particularly a better choice for CSGO. Other games will easily cross more than 100fps mark and you will experience buttery smoothness in every game you play without any lag as it also features 1ms of response time.
The ViewSonic XG2530 is also AMD FreeSync compatible which means that you will face no tearing in the game if you are using an AMD graphics card. This is very important in fast-paced gaming because tearing makes the gameplay unpleasant and with FreeSync your monitor will be able to match the fps in your game. This monitor also has several good technologies that enhance the visuals in Gaming like GameMode and 22-Level Black Stabilization which eventually helps you see in the dark more easily and immerses you into the game.
If you need the fastest gaming monitor available for the RX 5700 and RX 5700 XT, then without any doubt the ViewSonic XG2530 is a perfect choice.
---
Best Suitable Gaming Monitor
Acer XF270HU Cbmiiprzx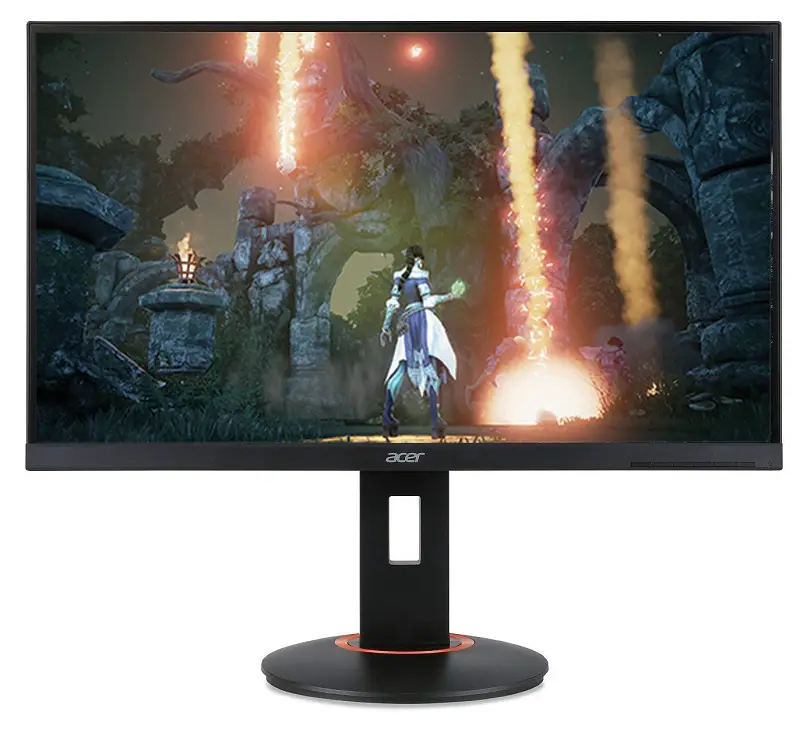 What if you want fast performance but also more pixels?
Certainly, Acer is one of the best producers of monitors for gamers and I myself use an ultra-wide monitor for gaming from Acer. The Acer XF270HU is the ultimate choice for high-end fast-paced gaming with 1440p resolution and is the best suitable monitor for RX 5700 and XT.
It features a resolution of 2560×1440 pixels with 144Hz refresh rate and 1ms of response time. These are the ideal specs for high-end Gaming and these two graphics cards can certainly handle any game for this monitor. It's also equipped with AMD FreeSync technology which is a must if you spend around $400 on a monitor as with fast gaming there shouldn't be any wear and tear.
This monitor is also equipped with 2x 2 watts speaker that can be a good alternative in case you don't have any speakers or if your speakers malfunction when you are playing games. They aren't as good as dedicated speakers or headphones but definitely, they produce enough sound to hear everything clearly. This monitor features very thin bezels which makes gaming more immersive and the Acer VisionCare in it will protect your eyes from UV. All this for less than $400 is the cheapest and the best you can get.
---
Best High-End Gaming Monitor 
Asus
MG279Q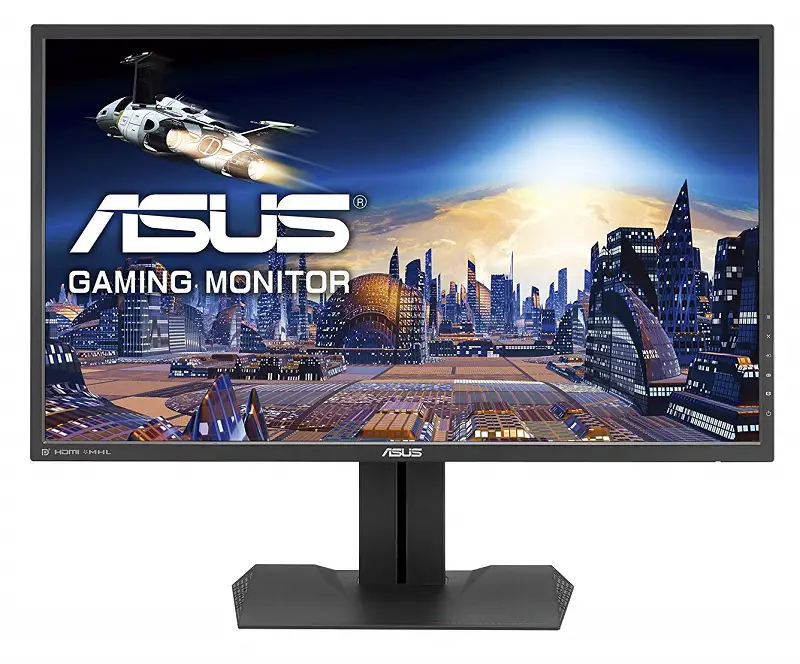 Lastly, for the highest-level of Gaming, you should buy Asus MG279Q which doesn't leave any space for non-immserive gaming. Although the Acer XF270HU is faster than this one but doesn't feature an IPS panel which has the best visual quality. With the MG279Q, you will get better picture quality from all the angles and the colours will be crisper and sharper.
The only thing it lacks is the fast response time. Although it features 4ms response time which is fine, it also features 144Hz refresh rate at 1440p resolution similar to the Acer XF270HU. For tear-free gaming, it comes with AMD FreeSync which is definitely a must for a high-end monitor like this and technologies like Asus EyeCare which protects your eye from strains.
This monitor has a very stable stand on which you can adjust its height or you can swivel or rotate it according to the need and for connectivity, there are multiple ports like HDMI, DP and USB 3.0 which will ensure that you get the best out of your graphics cards.
---
Conclusion
As RX 5700 and XT are very powerful high-end GPUs, you shouldn't just settle with anything like a 1080p 60Hz monitor because that will totally ruin your gaming experience and you won't get what these cards are made for. The first option in the list is also not the first thing you should opt for because that option is only for the time when you don't have enough money. Other than that one, every monitor in this list is worth the money and whichever fulfills your needs deserves your attention.
There are other monitors available on the market too which provide higher resolutions such as 3440x1440p or 4K but getting 100+fps on them is almost impossible with these GPUS. Also, they feature a low refresh rate which is why they aren't suitable for fast-paced gaming and RX 5700/XT won't be able to handle that much.
After reading all of this, if you still have any doubts in choosing a monitor for yourself, you can ask me in the comments section below.