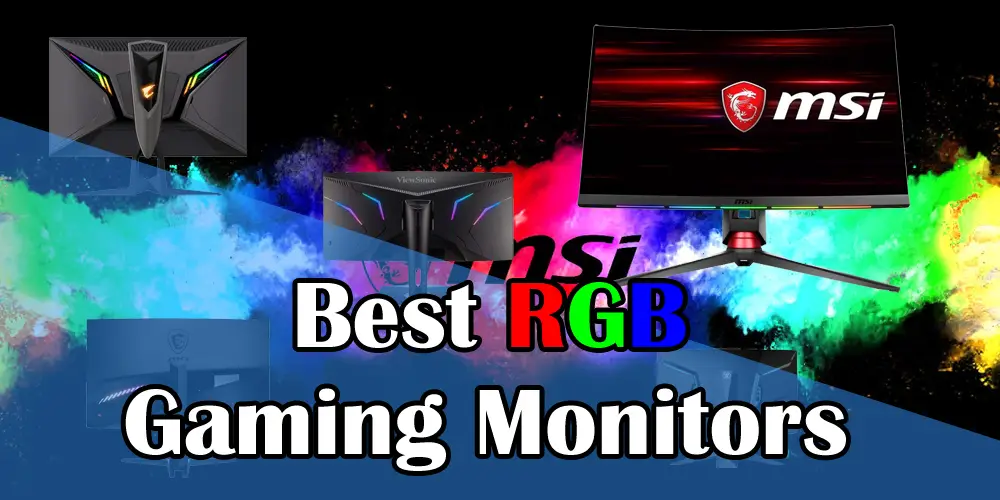 Introduction
RGB option is coming to everything, starting from RGB smart lights for households and going all the way up to PSU cables. The RGB trend is gladly welcomed by most of the PC user's out there, especially those who are more into aesthetics. As such, we have seen plenty of new hardware that is currently coming with a touch of RGB to enhance their appearance. PC gamers are also into the RGB trend as they also want to showcase their system alongside playing games.
The RGB range varies widely in the PC hardware world and one can get many types of hardware that support RGB illumination and the most common being the keyboard, mouse, PC Chassis, AIO coolers, Fans, Headsets, etc. However, there are other RGB illuminated hardware that one can choose from such as a gaming monitor that comes with inbuilt RGB illumination and enables a user to have a full RGB illumination without needing additional lighting equipment.
So, in this topic, we will be discussing gaming monitors that come readily equipped with RGB illumination making it easier for users who are looking for these kinds of monitors which will add a more level of aesthetics over their existing setup.
ViewSonic Elite XG240R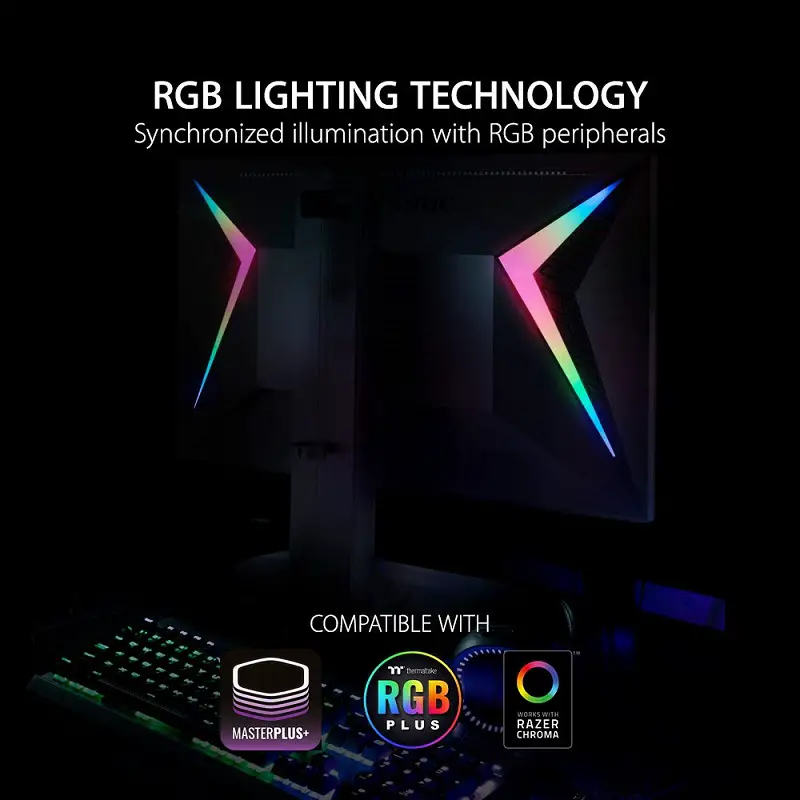 The Elite XG240R from ViewSonic is an entry-level gaming monitor that comes with useful features and also at a low price point. It features a Full HD 1080p resolution along with ultra-fast 1ms response time and a refresh rate of 144Hz.
Apart from that, it also features AMD FreeSync Technology, Black image stabilization, and low input lags. Priced at $259.99, the Elite XG240R also comes equipped with RGB illumination to complement your gaming sessions and furthermore it also syncs with your existing RGB products allowing one to have a full synced RGB illumination.
---
Westinghouse WC32PX9019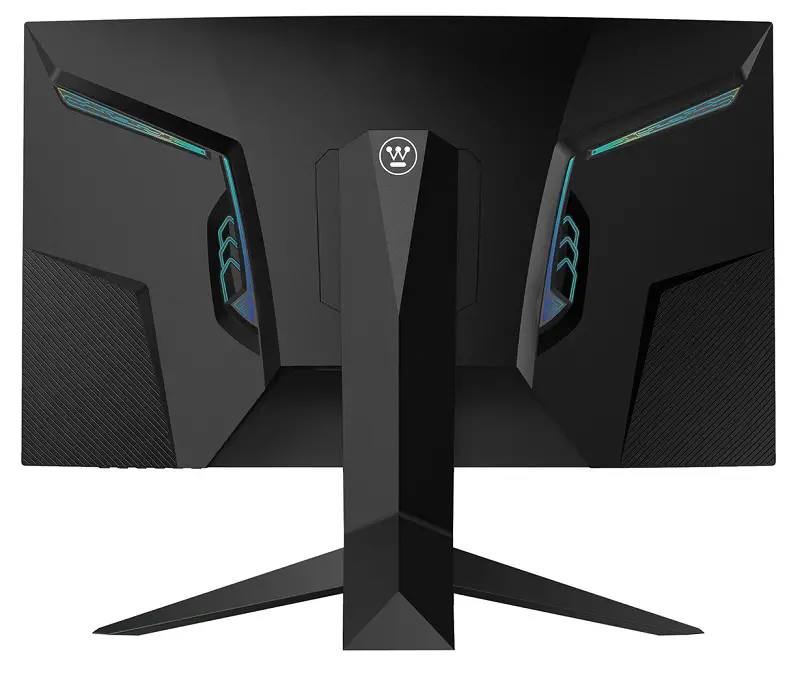 Westinghouse WC32PX9019 is an FHD curved gaming monitor that comes with a 144hz refresh rate. It also comes equipped with AMD FreeSync technology that supports variable refresh rates to eliminate screen tearing, input lag and shuddering during gameplay.
Further, it is also coming with RGB Lights and Westinghouse Emblem Light to make it aesthetically pleasing. Priced at $299.99 only for the 32-inch variant, this one is coming with quite demanding features that most of the gamers are looking for but at a reasonable price. It is also available in two more sizes: 27-inch and 34-inch.
---
MSI Optix MAG321CQR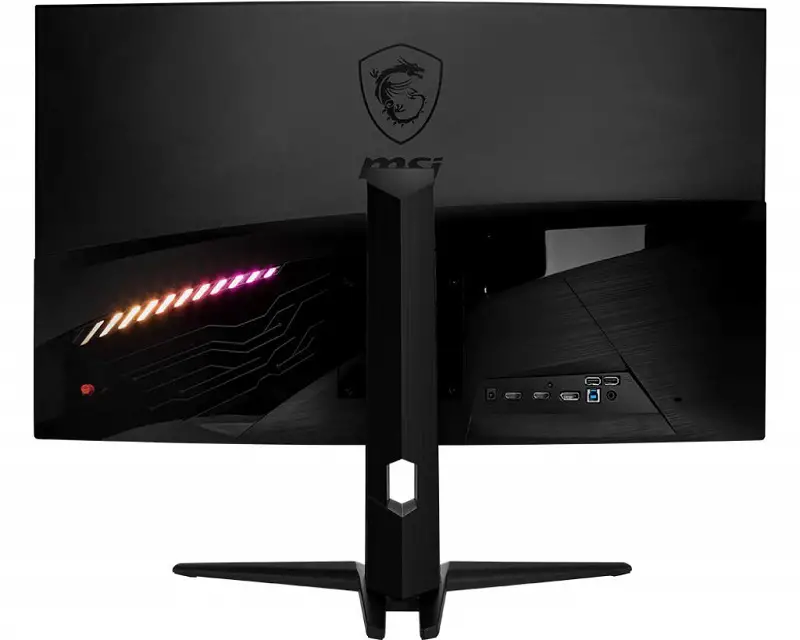 Coming to our next option in the list of RGB gaming monitors is the Optix MAG321CQR from MSI. It is a 32-inch curved Non-Glare Super Narrow Bezel that comes with 1ms response time along with a refresh rate of 144hz. It offers a display resolution of 2560 x 1440 and True colours – DCI-P3 90% & sRGB 122%. It also offers few interesting features such as, height adjustments along with Anti-Flicker technology and blue light reduction that ensures that the adverse effect of prologue usage is minimal.
Priced at $369.99, the MSI Optix MAG321CQR can be considered a good option against value for money. Further, it is coming with a Samsung display unit to complement the entire unit and more importantly is coming equipped with an RGB illumination that can be synced with any other Mystic Light enabled gaming product, producing an awesome ambient lighting effect.
---
MSI Optix MPG27CQ
MSI seriously aims to take the gaming experience to the next level. The Optix MPG27CQ, from MSI, is a decent gaming monitor that comes equipped with a 27-inch curved display. Priced at $429.99, the monitor offers a resolution up to 2560 x 1440 along with a refresh rate of 144Hz and 1ms response time.
Apart from these features, it comes with a nice RGB illumination option that spans in the entire bottom section and it is also present in the back as well. However, the main point of attraction for this one is that it brings along with it SteelSeries GameSense, that syncs the illumination with in-game activities and display vital details of your game through the LED effects.
As a bonus, it also comes with 178 degrees of viewing angle, Blue Light filter, anti-flicker, wide colour gamut, and AMD FreeSync Premium.
---
Gigabyte Aorus FI27Q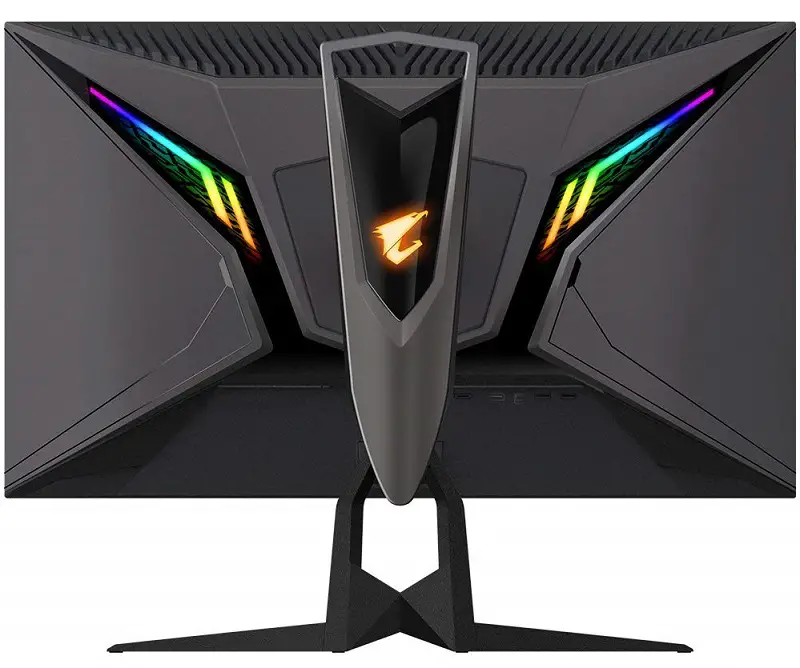 If you are not having a limited budget, then the AORUS F127Q might be the best-suited option for you. It comes with an advanced 10bits colour IPS display technology that gives you extra-wide viewing angles. It is coming along with a 27" QHD display panel (2560×1440 resolution) along with a refresh rate of 165Hz. It uses DCI-P3 technology that can provide true colour outputs that are sharper than sRGB.
Priced at $519.99, the AORUS F127Q also comes equipped with RGB lights at the back and it can produce nice ambient lighting effects thanks to the RGB FUSION 2 that allows user to customize their lighting effects for different RGB zones. Further, it is also coming with AMD FreeSync technology along with Blue Light filter, Flicker-free and most importantly its is covered under ZERO BRIGHT DOT POLICY for a year.
---
ViewSonic Elite XG350R-C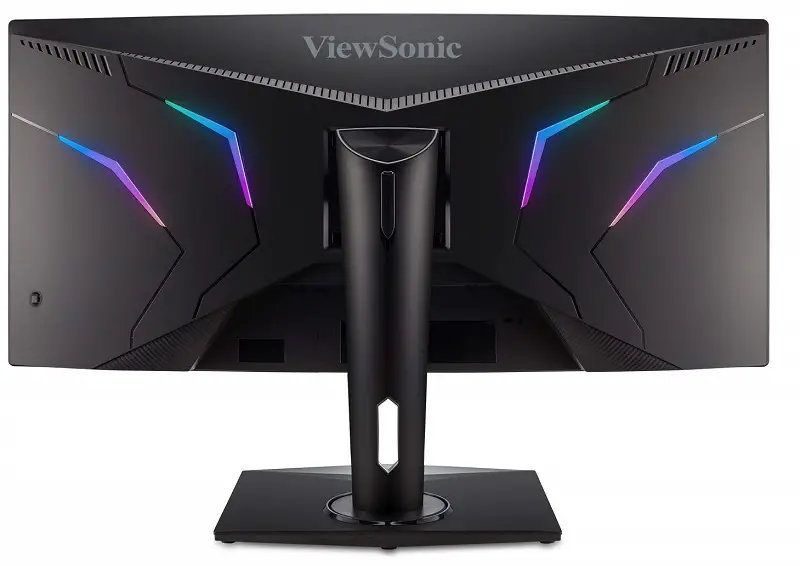 Being the elder sibling of the ViewSonic Elite XG240R, the Elite XG350-C brings more advance features and aesthetics. It is equipped with a 35-inch ultrawide curved screen with stunning QHD 3440 x 1440 resolution, 3ms response time, and a refresh rate of 100Hz. 
Like its younger sibling, it also features AMD FreeSync Technology and Elite RGB Lighting. However, this one also comes with HRD10 content Support and ClearMotion technology utilizes backlight strobing to drastically reduce image blur for clear visuals in fast-moving scenarios.
It is currently priced at $694.99.
---
ASUS ROG Strix XG35VQ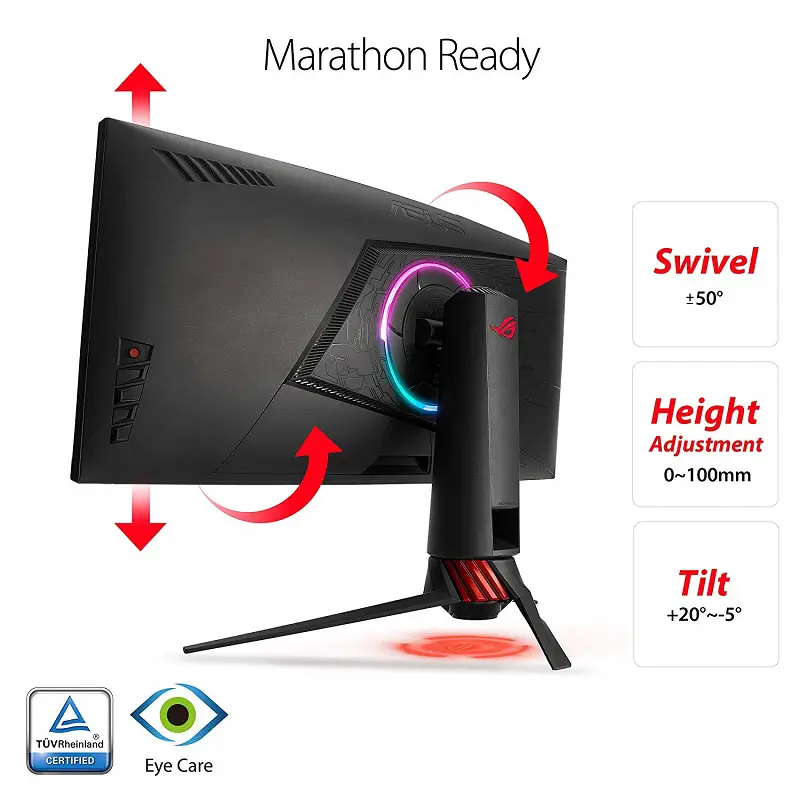 The ASUS ROG Strix XG35VQ is indeed a mean machine that can attract a lot of attention due to its features and its aesthetics. Priced at $698.80, the ROG Strix XG35VQ is a 35-inch WQHD curved monitor that is coming with a 100Hz refresh rate. It is the largest gaming monitor of the ROG family that offers a resolution of 3440×1440 along with certain impressive features such as Adaptive-Sync (FreeSync™) technology that is meant for extremely fluid gameplay without tearing and stuttering.
The ROG Strix XG35VQ comes integrated with RGB LED lights that can also be combined with other ASUS Aura Sync lighting accessories to have an awesome ambient illumination. It also features ASUS Extreme Low Motion Blur (ELMB) Technology with 1ms MPRT to further reduce ghosting and motion blur, to make your gaming session more enjoyable.
The ROG Strix XG35VQ is also ergonomically friendly and it has a narrow bezel that can be combined to have multiple displays set up and showcase your system to others.
---
Conclusion
In this topic, we have listed a few monitors that are quite excellent in terms of performance as well as aesthetics. There may be other RGB monitor models available to choose from. However, we do suggest to go through this topic and give them a look.