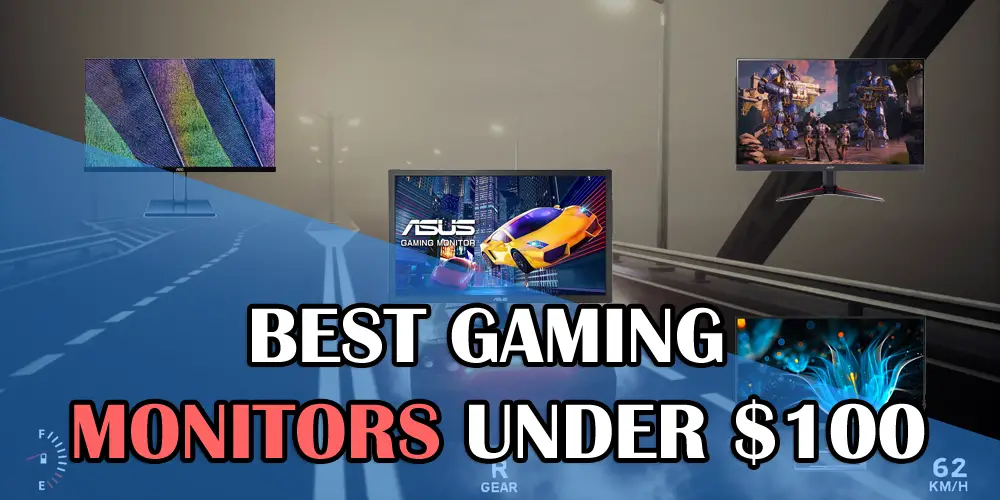 Introduction
There are certain things which play an important role when it comes to gaming. And if you're a serious gamer yourself then you should not overlook those things at all. One of such important factors that play a very important role is your Monitor.
A monitor can be considered as one of the key components while building a gaming PC and there are reasons that justify this absolute requirement if you are into gaming. There are many options available for one to choose from as there are plenty feature enriched Monitors available in the market. Features like lowest response time, screen resolution, type of display panel, refresh rate, connectivity option etc.
If you're having a handful of budgets there are enough options for you to choose from. But if you're considering getting a monitor say within 100$, then there won't be this much of choice for you. Thus, in this topic, we will be discussing about certain monitors which come within 100$ price range and offers the best features that are available in this price segment. We will try to list out best available monitors that according to us will be a great addition to your system.
Sceptre E248W-19203R 24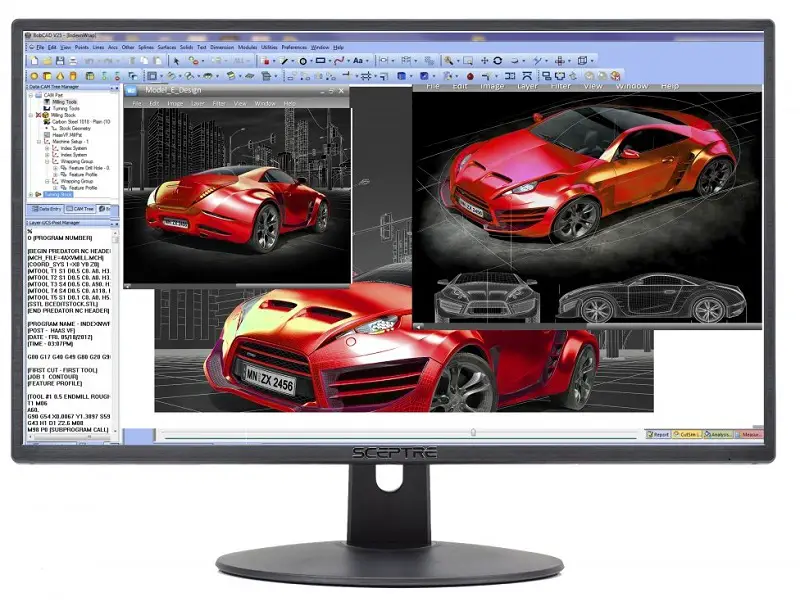 The Sceptre E248W-19203R 24" is the latest offering from Sceptre which is coined as Business Pro Series. It can be idly used for day to day work scenario and for gaming purposes as well. The monitor offers a resolution of 1920×1080, along with 75Hz of refresh rate which makes an excellent addition for gaming scenarios. It also comes with Blue Light Filter mode.
Apart from the above specification, the monitor also has a response time of 16ms. But most importantly it comes with a price of 99.98$. In terms of connectivity, it offers quite a good number of options starting from 1x VGA Port which can run @75Hz, 2x HDMI both of which can run @75Hz along with Aux Jack and Headphone Jack. It also comes equipped with 2x 2w Stereo Speakers which makes this one an excellent budget-friendly option to choose from.
---
AOC 22V2H 22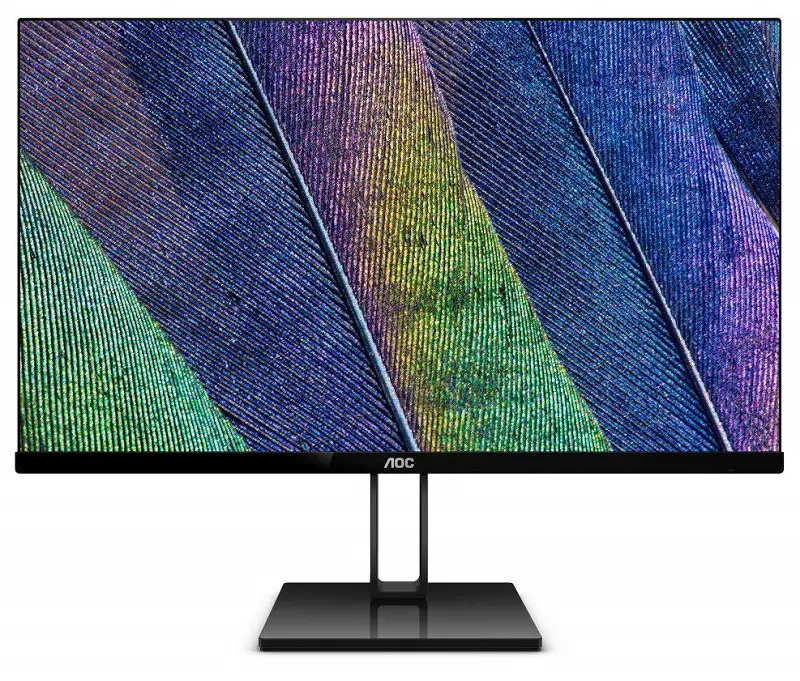 Our next pick in this category is a the 22V2H monitor from AOC. The monitor comes with 3-sides frameless 21.5" IPS display in Full HD resolution, with hidden "Edge" frame design, and sturdy metal stand. Further to boost your gaming performance, the monitor offers a refresh rate of 75Hz along with a response time of 5ms which is indeed ideal for gaming and it also supports FreeSync. It is equipped with a WLED IPS Display and as per connectivity option, it is having 1x 1.4 HDMI and 1x VGA along with 3.5mm audio jack. The 22V2H 22" is currently priced at 95.99$ and comes with 3 years of warranty coverage.
---
Philips 226E9QDSB 22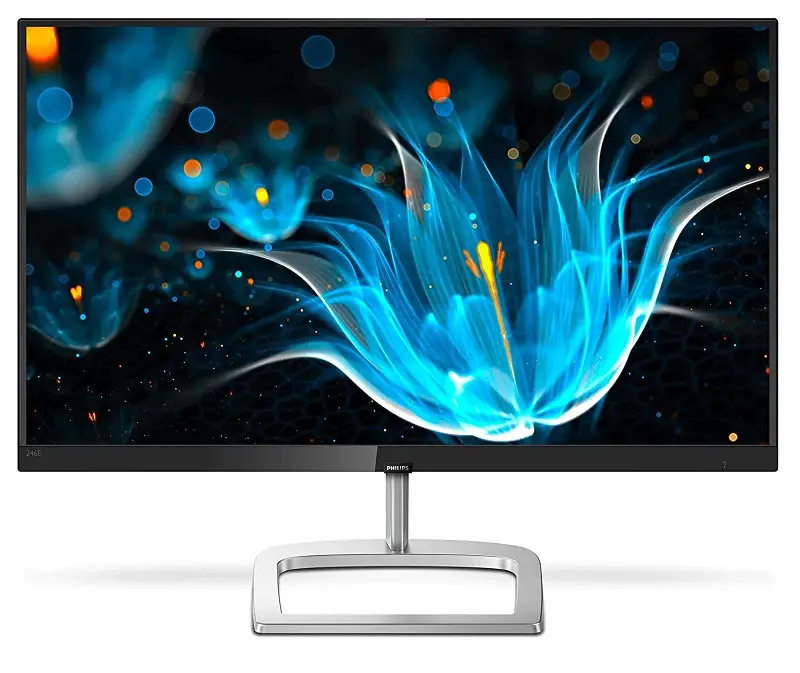 Philips 226E9QDSB 22 is our next choice though the price of this model is 89.99$ and if anyone extends their budget a little more then they can get hold of 24-inch variant of this model which comes with similar configuration. The monitor supports FHD resolution with a refresh rate of 75Hz and a response time of 5ms.
Further, it comes with W-LED IPS display which gives you extra-wide viewing angles of 178/178 degree and is also able to produce more crisp images with vivid colours. The monitor also supports AMD's FreeSync and Flicker-free technology which results in super-smooth frame rates and fast response time. It comes with 1xVGA, 1xHDMI, & 1x DVI-D ports along with HDMI Audio.
---
Acer Nitro VG220Q bmiix 21.5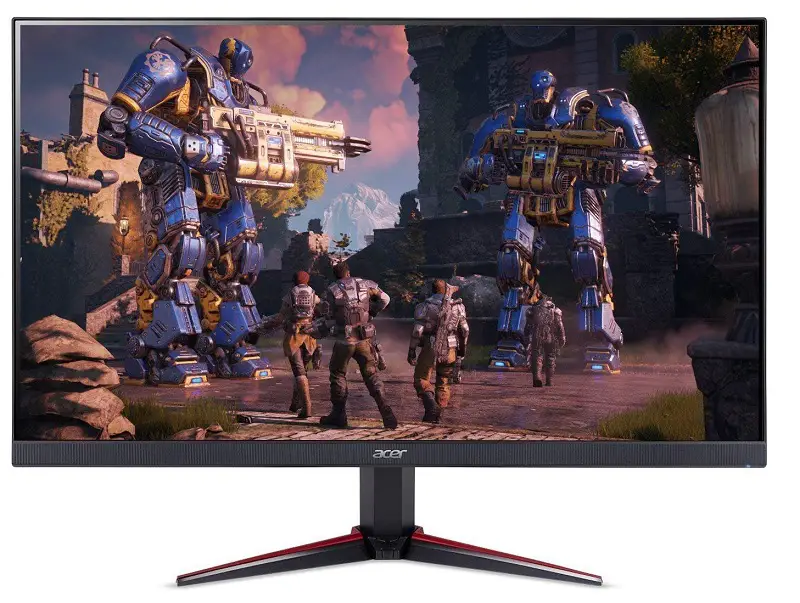 Acer's Nitro VG220Q bmiix 21.5" is one hell of a monitor that is currently available in this particular price
segment. It comes with The ZeroFrame1 design which makes for a near-seamless look, along with full HD resolution and offers a refresh rate of 75Hz. Not only this, the monitor has a response rate of 1ms and supports AMD's FreeSync technology.
It has an IPS LED display which is capable of producing crisp images with vivid colours. In terms of connectivity options, the VG220Q bmiix comes equipped with 1x VGA and 2x HDMI ports and dual 2W speakers for sound. Currently, the monitor is available for 99.99$ on Amazon which is a discounted price for this one.
---
Asus VP228QG 21.5"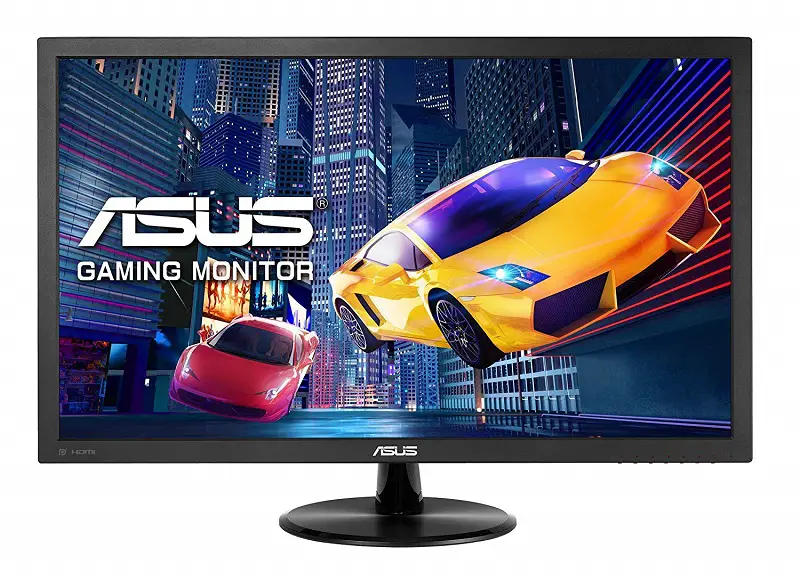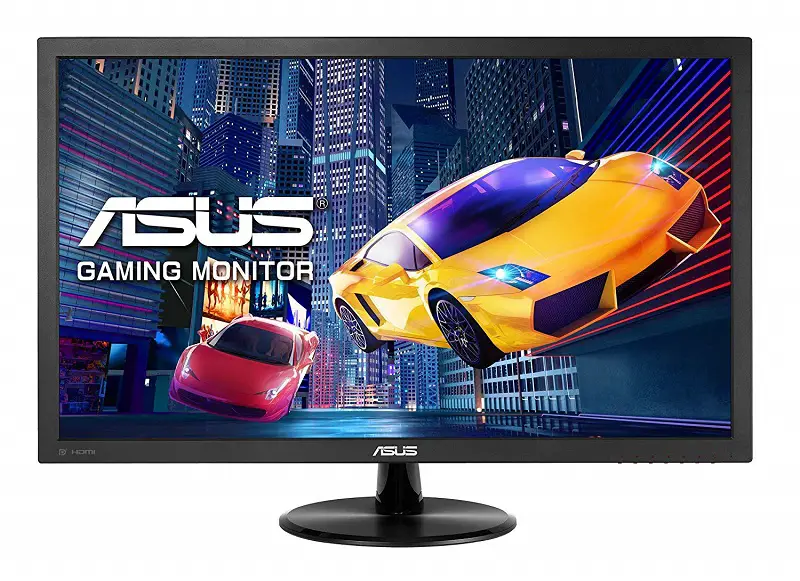 Asus VP228QG 21.5" is a classic gaming monitor which offers most of the features that are essential for gaming. It supports FHD display along with a refresh rate of 75Hz and a response time of 1ms. It is currently listed for a price of 98.99$ and comes equipped with a TN Panel display which according to us is ok fine for FPS gaming and other non-gaming day-to-day works. It offers flicker-free technology along with AMD FreeSync and Low Blue light filter. As per connectivity, it is equipped with 1x (HDMI, D-Sub, Display Port) and for audio, it has 3.5mm jack and is also equipped with 1.5W x 2 RMS Stereo Speakers.
---
Conclusion
In this topic, we have tried to list out the best monitor available out in the market for gaming within
the price range of 100$. There are tons of monitors out there if the price ranged is changed but within
100$ according to us these are best which might be considered worth for giving a try.