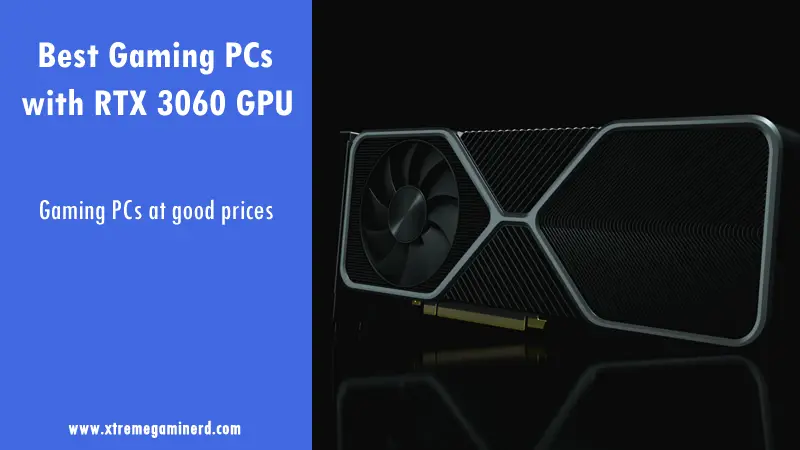 Certainly, gamers have been hit hard due to GPU shortages. It has been nearly a year and we still don't know if you can get a GPU at MSRP. RTX 30 series GPUs are the ones that are mostly unavailable and buying one for your gaming system is next to impossible.
While some companies are trying their best to deliver these GPUs in different ways like Newegg is doing Shuffle and there are some stores that aren't selling graphics cards online. These, however, are very small measures that aren't for gamers living in different parts of the world.
If you are looking for the RTX 3060 graphics card and aren't able to find one then you can either wait or you can just get a pre-built gaming PC. If you already have bought all the components except for the GPU, then I am sorry, this post is not for you but if you are planning to build a whole PC, then you should go for a pre-built gaming PC.
I have brought you the list of the gaming PCs that come with RTX 3060 and cost way better than building one for yourself. With a pre-built system, you will be able to game right away and won't have to wait for the prices to come down.
SkyTech Shadow 3.0 Gaming Computer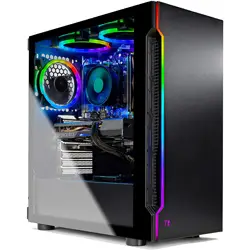 Specifications
AMD Ryzen 5 3600
16GB DDR4 3000MHz
RTX 3060 12GB
1TB SSD
Skytech Shadow 3.0 PC comes with the combination of Ryzen 5 3600 CPU and RTX 3060 which can be considered to be one of the top 5 combinations for 1080p gaming right now. Ryzen 5 3600 was a huge success and is still one of the best CPUs under $200 to buy for gaming.
This PC comes with 1TB SSD storage and a 16GB DDR4 RAM kit that is clocked at 3000MHz. The higher the memory frequency, the better the Ryzen processor will perform and 3000MHz is adequate for good performance. To overclock Ryzen 3600, you will also get a B450 chipset motherboard. However, this motherboard is from Biostar and doesn't have a strong VRM so, it will be better if you limit yourself to mild overclocking.
This PC is currently listed at $1850 and comes with a Thermaltake mid-tower chassis that has a big transparent side panel to see through. You will also get a few RGB fans that will light up your chassis from the inside, so you don't need to pay extra for the lighting fans or accessories.
MSI MPG Trident AS 10-1421US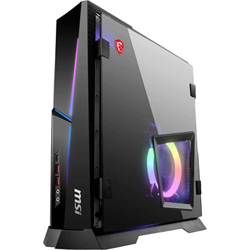 Specifications
Intel Core i7 10700F
16GB DDR4 2666MHz
RTX 3060 12GB
1TB SSD
While the pre-built PC market is dominated by companies like Skytech and iBuyPowerPC, some popular brands also offer competitive PC builds that are worth the money. MSI is selling the MPG Trident AS 10-1421US for $2199 and comes with the Intel Core i7 10700F and RTX 3060.
i7 10700F comes with 8 cores and 16 threads and is significantly faster than the Ryzen 3600 in gaming as well as productivity. For those who want to do both content creation and gaming, then this is the perfect build that will fulfil all the requirements.
It comes with 1TB SSD storage and 16GB DDR4 RAM. However, the RAM kit is clocked at 2666MHz which is lower than the Skytech Shadow 3.0. But that's not a big problem as the performance will still be better than the Skytech PC.
For connecting to the internet, it comes with an inbuilt Wifi 6 adapter and a fast 2.5G LAN. The chassis it uses is compact and features one 120mm RGB fan on one side for cooling. However, it is not as good as Skytech's TT case in ventilation but considering the fact that i7 10700F is not overclockable, you will be fine with it.
CYBERPOWERPC Gamer Master Gaming PC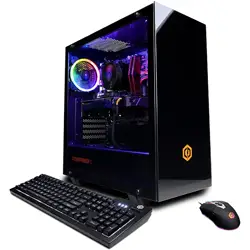 Specifications
AMD Ryzen 7 3700X
16GB DDR4
RTX 3060 12GB
1TB SSD
CyberPowerPC has a great alternate option to the Skytech Shadow 3.0 PC but there are a few changes. Here the system comes with a more powerful CPU that is Ryzen 7 3700X which has 8 cores and 16 threads. Therefore, tasks like multitasking and rendering will be faster.
It comes with 16GB RAM, 1TB SSD Storage and RTX 3060 graphics card just like the other two PCs. Unlike the Shadow 3.0 PC, it comes with a better B450 chipset motherboard that has a heatsink on the VRM enabling better overclocking and stability.
The case used here belongs to CyberPowerPC only and comes with fantastic aesthetics that feature tempered glass side and front panels. Unlike, most cases, the fans here are situated on the right side instead of the front and there are a total of 3x 120mm RGB fans for cooling and illumination.
This PC comes at a price tag of $1839 but also comes with a CyberPowerPC gaming keyboard and mouse combo making it more valuable than most pre-built gaming systems.
CUK Mantis Gamer PC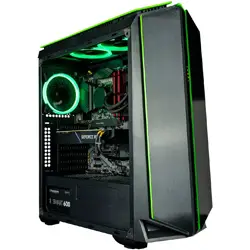 Specifications
Intel Core i9 10900KF
32GB DDR4 2933MHz
RTX 3060 12GB
512GB SSD + 2TB Hard drive
CUK Mantis Gamer PC is a big step up from all the listed gaming PCs because it is only for serious enthusiasts. It comes with the very powerful processor Core i9 10900KF that features 10 cores and 20 threads. That's some serious power for literally any task.
On top of that, you will get a 32GB of RAM kit clocked at 2933MHz that is adequate for most content creating applications whether it is CAD or Video editing. Other specs include RTX 3060, 512GB SSD+2TB hard drive that will be sufficient for storing a lot of files and games.
All this stuff comes packed inside an RGB mid-tower case that has pre-installed RGB ring fans. For cooling the processor, it comes with an AIO cooler that is really important here are i9 10900KF is overclockable and due to the high core counts, you will need better than a simple air cooler. And you also don't have to worry about overclocking, as it comes with a very powerful Z490 motherboard that features 14 power phase VRM with decent-sized heatsinks.
At a price of $2599, you will not only get this powerful system that excels everywhere but a gaming keyboard mouse combo too to start right away.
Final words
If you can't have patience and if you are waiting for months, then buying a pre-built gaming PC is probably the best option to go with. The listed gaming PCs do not cost more than buying parts individually and will guarantee you a graphics card.