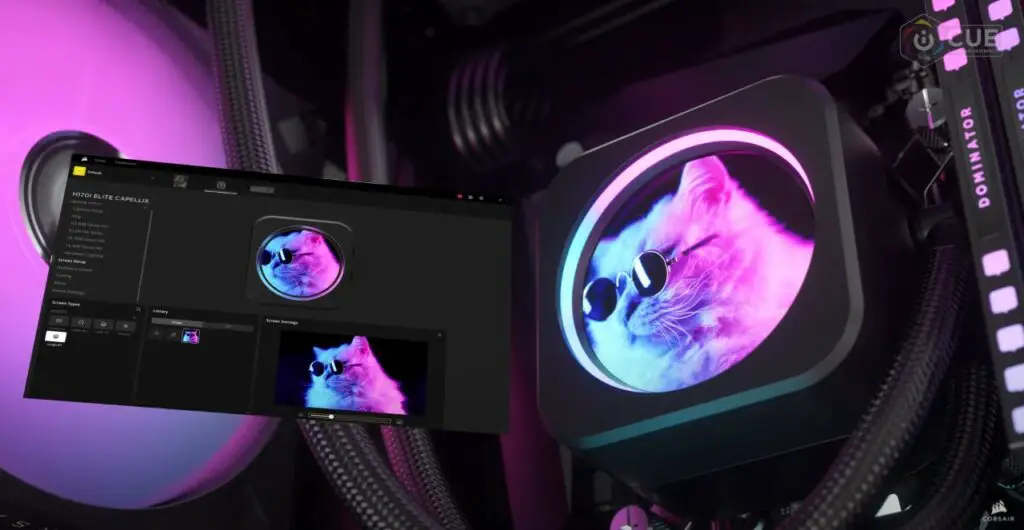 Earlier today, we got the first view on one of the most anticipated hardware components from Corsair. Yes, you might have guessed that correctly. After a long period of time, we are able to get an AIO cooler upgrade from Corsair equipped with top-of-the-line features.
Corsair released the iCue Elite AIO CPU coolers, ranging from 240mm and going all the way up to 420mm. The Elite series CPU coolers come with an IPS LCD on the pump block crown. The display can be used as a showcase to exhibit your favourite animation, images or can also use a monitor screen showing your system information.
The AIO comes equipped with ML120/140 RGB Elite Series fans with maglev bearings. These fans offer solid performance along with a nice touch of aesthetics. It includes 8x ARGB LEDs, translucent blades, and low-noise characteristics as well.
The entire display can be configured as per your preference from the iCUE software alongside performance. Furthermore, the Elite AIO cooler comes with robust build quality and is backed by five years of warranty. Another point of interest is the fact that if you already have an existing Corsair Elite Cappelix AiO cooler, then you can upgrade it with the LCD Display Upgrade Kit.