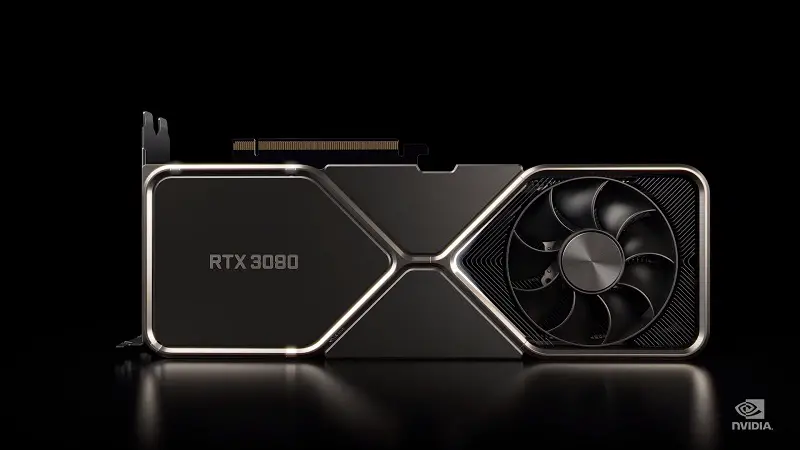 While RTX 3080 Ti is set to release on 31st May after being delayed weeks by weeks, the graphics card is now making some social presence. While nobody can confirm 100% that if these pictures are real but these do look real especially when we have two different users from different countries reporting the availability of the GPU.
The Twitter user @Mooreslawisdead posted a pic of Gigabyte RTX 3080 Ti that looks like a Windforce OC edition card. The box shows some basic stuff like Nvidia Ampere Tech, Ray Tracing, DLSS, Warranty etc. The user said that it is "certainly real" and he blacked out the person holding it to protect him which is most likely to be the owner of the retail shop.
A Reddit user u/FaisalKhatib from UAE posted a pic of not one but two MSI Suprim X RTX 3080 Ti graphics cards. The Suprim X is the flagship edition for the new RTX 3080 Ti from MSI and seeing this information strengthens the reports of the new GPU to be available in different stores around the world.
Moreover, the graphics cards are available for purchase for $3500 which is really really high compared to the assumed $1000 price tag. This is weird considering that we have more than 20 days for the graphics card to be launched worldwide officially but it is sitting on shelves in retail shops for 'SALE'.
Let's see if the new cards also come with the hash rate limiter just like the new RTX 3060 which is supposed to launch this month only.