Intel has just announced two new latest ARC Pro GPUs for both desktops and laptops. These are the ARC A60 and A60M Pro and the interesting thing about these GPUs is that they use the DG2-G12 die that is rumored to be used in the ARC A580.
This GPU will feature specs somewhere between the G11 and G10 GPU chips that are used in the ARC A380 and A770 respectively. For instance, it uses 2048 cores and 12GB of GDDR6 memory on a 192-bit bus. Also, there are 256 EUs compared to 512 on G10 and 128 on G11.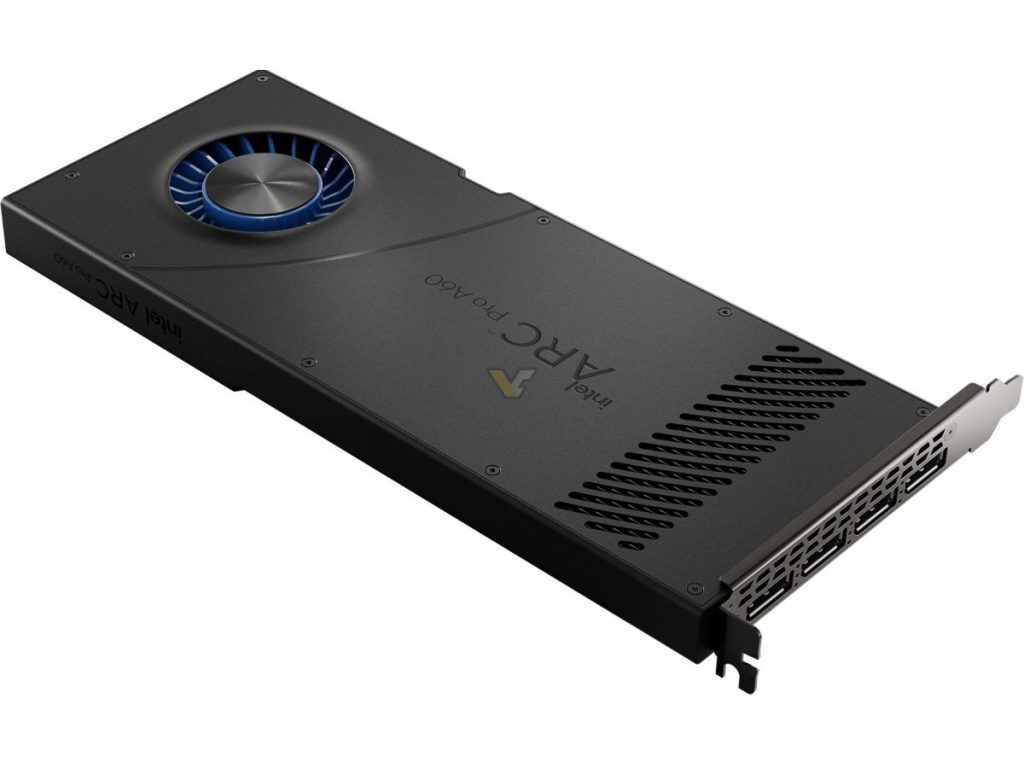 The Xe Cores are also right in between where the G12 features 16 Xe Cores and the G10 and G11 feature 32 and 8 Xe Cores respectively.
Videocardz says that this card is going to cost just $175. So, even if it is a professional GPU it is still featuring more VRAM at fairly a lower cost than AMD and Nvidia's latest budget GPUs.
The question is will Intel make the A580 with the G12 die or it has canceled the GPU altogether? The A580 can prove itself to be a very compelling card with 12GB VRAM but Intel has been silent on it from the last year.