Galax has recently decided to cut the prices of its RTX 30 and 40 series GPUs in China. The report comes from BoardChannels which listed all the cards and the discounts Galax cards are going to see from now onwards where the RTX 4080 sees the highest price cut of 1000 yuan which is equivalent to $140.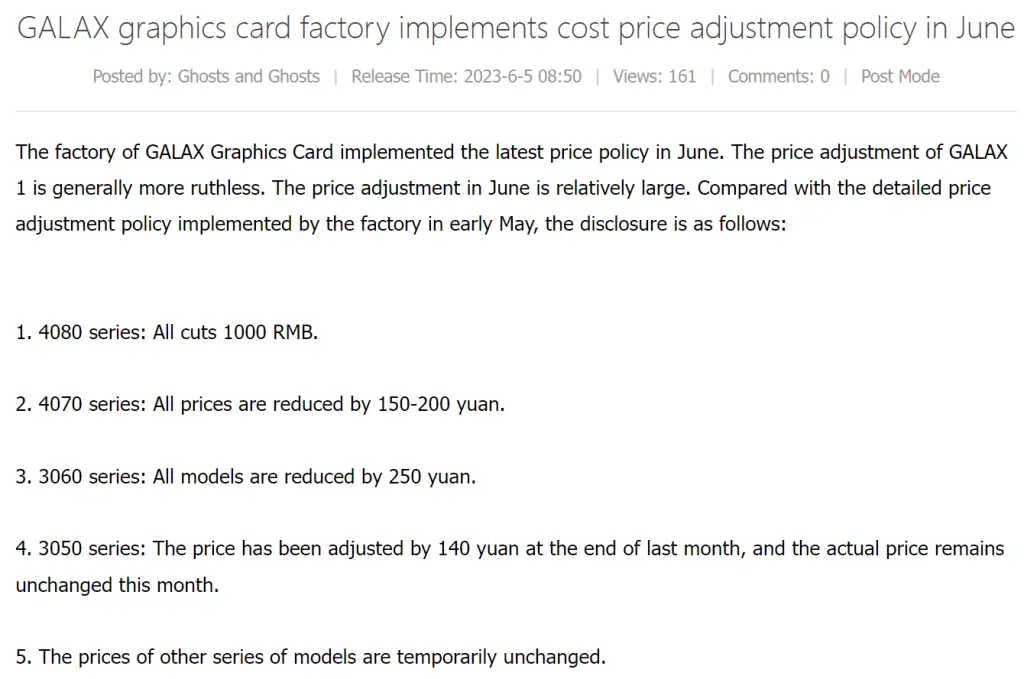 Similarly, the 4070 will see a price cut of around $28, the 3060 GPUs will see a higher price cut of $35, and the RTX 3050 will also see a price cut of $20 which at the end of the day won't even matter because 3050 is still the most stupid card in the Ampere family.
This price cut is most likely going to occur in various parts of the world because RTX 40 GPUs are one of the worst-selling GPUs from Nvidia and we have already seen Nvidia cutting the prices of its higher-end GPUs in the past few weeks.
Similarly, AMD can also be seen reducing its RX 7000 GPU prices significantly, and recently, the XFX RX 7900 XT was seen on a heavy discount of 24% on Mindfactory. It usually costs 900 Euros but as the card doesn't provide a good value for this price, AIBs have no choice but to reduce the prices frequently.