Motherboards generally come up with connectors present on three different sides that make it hard to have a clean build unless you have a chassis that can provide you with sufficient routing holes to keep the majority of the wires hidden. But that too doesn't result in a 100% neat and clean PC build because you could still see the bending connectors on the edges.
However, the time has finally come when all of your cables will disappear from the visible side because MSI has prepared a brand-new motherboard called the B650 DIY-APE that has all the connectors on the back.
Yes, you heard that right, this motherboard has its EPS and ATX connectors at the back of the PCB and not only that but all the smaller ports like USB 2.0, USB Type C, SATA, RGB, and Fan headers are all present at the back.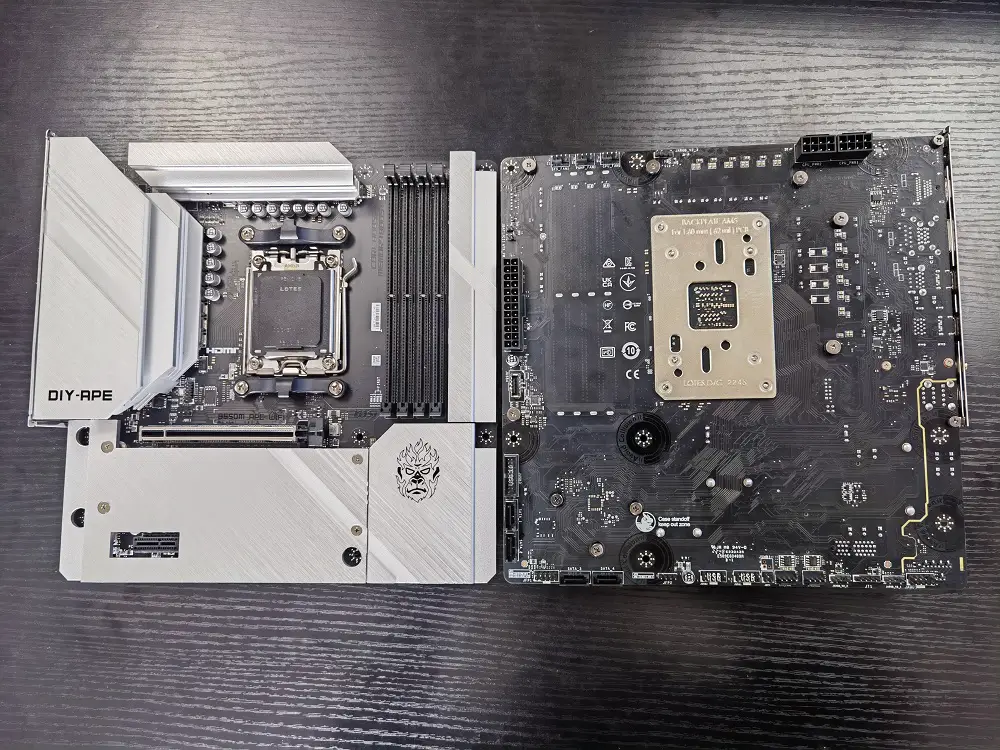 This means that your entire cable clutter will be hidden at the back side of your chassis and you will get a completely cable-free interior to show off.
The good news is that MSI is not the only manufacturer that has initiated this step because Asus has already joined the race just a few days ago producing the B760M BTF motherboard that has all of its connectors at the back.
Now one thing you may be wondering is how on the earth you are going to install in your standard chassis because these ports are present at the edges of the PCB and almost all cases have a motherboard plate that would not allow installing a motherboard like this.
Well, these motherboards require cases that have routing holes present nearer than we normally see. This means that the cases we currently own won't natively support these motherboards and you will have to get different yet hard-to-find such cases.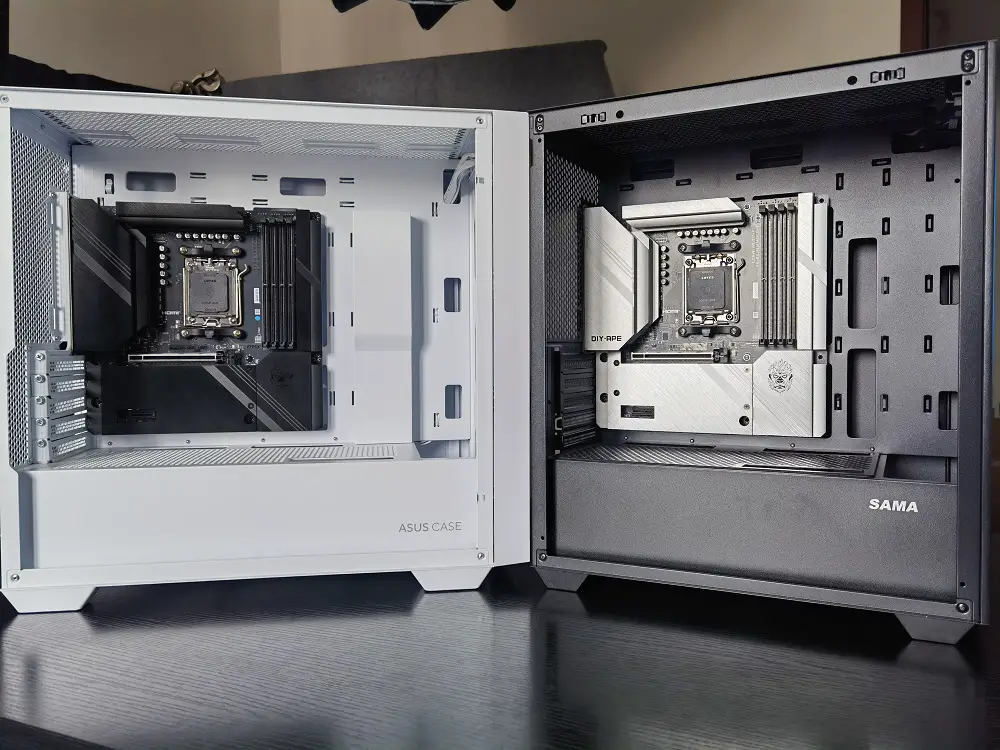 Some newer cases that adapt to the new motherboard standard have been already prepared by Asus and SAMA as you can see in the image above. They have a lot of room inside and still bring many routing holes probably because they can still support the standard ATX motherboards.
Although it will take time to standardize these boards for the common market, it won't require a lot of effort from PC case manufacturers because they don't need to change their case design completely and a simple tweak of changing the routing holes positions would do the job. However, this would also require some of the cases to have more clearance at the back because it's not going to be easy to close the back panel.
Source: Bilibili