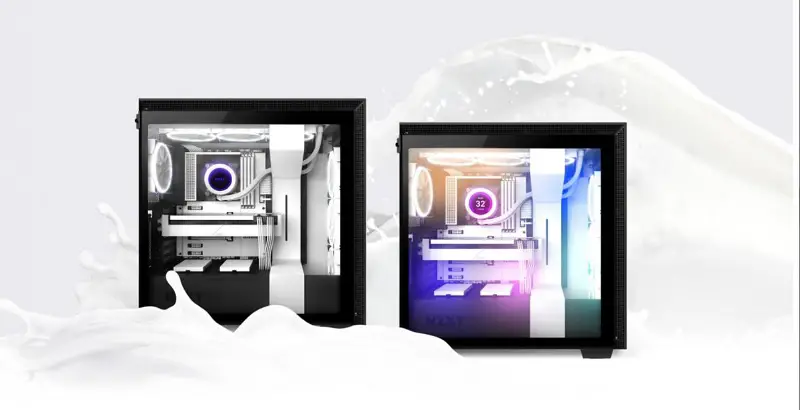 NZXT has always been an OEM that listens to the feedback from the community of users. Over a long period of time, NZXT provided us with the best-in-class product starting from PC chassis and going all the way to utility softwares. Over time, these products from NZXT provided users with a great amount of flexibility.
Earlier today, NZXT introduced an H510 case, all-white cooling options, and bronze power supplies. These are added after deriving feedback from its users over time. These products were intended for high-performance components along with options for the users to customize according to their needs.
The H510 Flow is a much-awaited case in the list of H510 series. This case ensures superior airflow using improved ventilation through the perforated front panel. Having more room for airflow, it results in better thermal performance resulting in lower CPU and GPU temperatures.
Apart from the airflow, the H510 Flow retains the original cable management system along with a tempered-glass side panel. In terms of IO, it includes USB 3.1 Gen2-compatible USB-C connector on the front panel. It also comes with a cable routing kit with pre-installed channels and straps.
As of now, two-color variants are available. It is currently priced at $109.99.