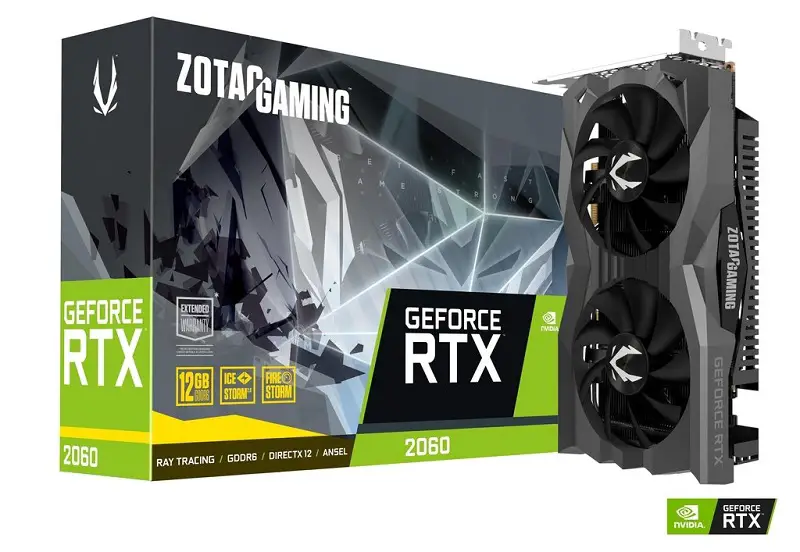 If you read the title, you can guess what I am saying. After all, those leaks about the RTX 2060 12GB card which Nvidia was supposed to deliver it to gamers so that people can have a gaming GPU at last was not meant for the gamers.
The sneaky launch of the RTX 2060 12GB was already an indication that Nvidia won't be able to make better availability of the GPU and whatever they have in stock is actually set aside by miners. This is not something I am talking about from myself but this is an actual statement from one of the OEMs who told Tomshardware.
The statement says,
"This will be more of a mining-focused card so HQ is not going to do a big media push on it."
Little to no online listing
That said you can already check on online stores whether the new GPU is available or not. While several OEMs posted on their social media about the new RTX 2060 12GB, they haven't listed the card yet. Also, the card is nowhere to be found on Amazon, Newegg or BestBuy. This means that it was more like a paper launch as always and miners are supposedly going from the backdoor to get dozens of RTX 2060 GPUs.
However, I did find one online store that has listed the RTX 2060 12GB. Thanks to momomo_us, a Japanese retail store has listed Palit RTX 2060 Dual OC 12GB edition at a price of 66800円 that is roughly $587 USD. The expected MSRP was somewhere between $280 to $330 but of course, that is not possible nowadays.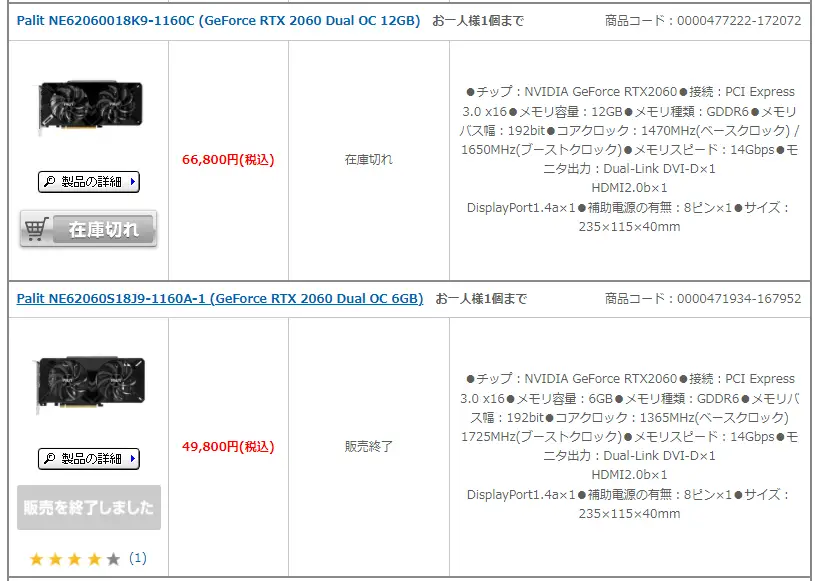 RTX 2060 12GB mining performance
Ok, now we know that you can't get the RTX 2060 12GB card but the big problem is that you won't likely be able to grab one even in the future. As I already mentioned the statement from an OEM, some users have already done the testing on RTX 2060 12GB.
PCMarket shows that the mining performance of RTX 2060 is very decent. It gives a hash rate of 31.65MH/s at 83.44W mining Ethereum which is more power-efficient than the RTX 2070 Super, RTX 3060, and the RX 6600 XT. With RTX 3060 LHR you can easily get up to 35MH/s at 135W according to Kryptex.org which PCMarket shows as 22.17MH/s which is most likely inaccurate but even if we take the correct hash rate, RTX 2060 12GB still is a decent mining card for its power consumption and price.
If this new GPU would land in any of the gamers system, you could expect the performance somewhere between the RTX 2060 Super and RTX 2060 6GB.