It's no surprise that AMD always wins the iGPU war whether you look at their desktop or Laptop APUs but getting a huge performance uplift of up to 42% seems to be too good, especially on a non-APU processor that features integrated graphics not meant for gaming. If you remember AMD did not allow overclocking the iGPU on Ryzen 7000 desktop CPUs when they were launched but now it's possible to tweak the iGPU frequencies whether it is the core or memory clock speed.
This is what a Youtuber named SkatterBencher just proved with the Ryzen 9 7900 featuring 2 GPU cores of RDNA 2 iGPU. In the test, he explains all the settings he did before benchmarking the iGPU and then later compares the results after overclocking. Everything was first benchmarked on the stock settings with Precision Boost Overdrive disabled as it controls the clock speeds of both CPU and iGPU automatically.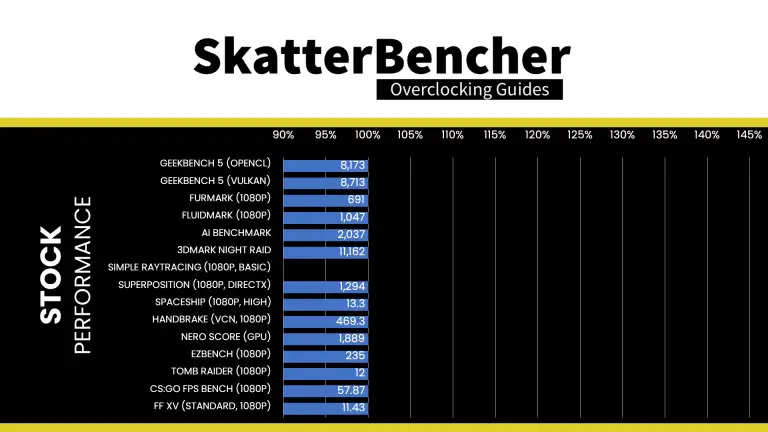 As you can see the chart shows the performance numbers in various applications like GeekBench, Furmark, Handbrake, etc. as well as in three different games including Tomb Raider, CSGO, and Final Fantasy. Of course, due to being an entry-level iGPU with only 2 GPU cores, the iGPU on 7900 could not provide playable framerates except for CSGO where it hardly touches 60 fps.
One more thing to note is that the iGPU refuses to even start in the Simple Raytracing test as it can't even touch more than 2.5 fps. After overclocking, things started changing quickly. Long story short, he managed to overclock the iGPU core frequency from 2.2GHz to 3.1GHz with the help of increasing the voltage from around 1 volt to 1.39 volts.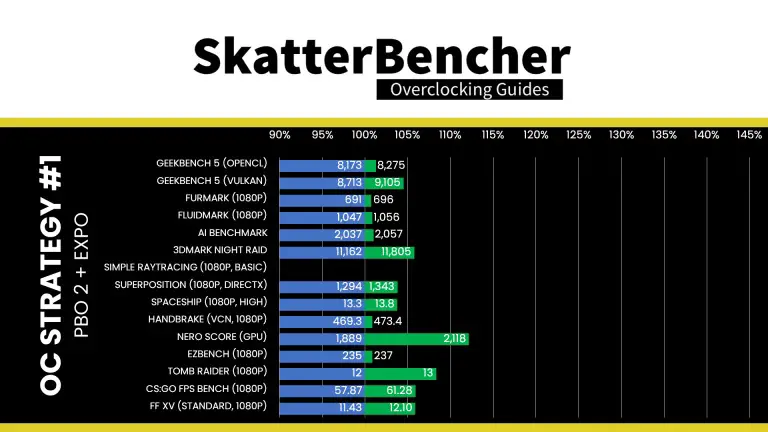 This did result in a rise of temperature from 38 to 53 degrees celsius but the gain was impressive with up to 42% performance uplift in Tomb Raider. This gain was pretty uniform in most tests except for a few and it also helped the iGPU to finally run the Ray Tracing benchmark.
There are a few things to note here though. Number one is that the games are still not playable. With just a 4-5 fps increase in framerates, it won't make gaming possible on this GPU except if you decide to play very light and decade-old titles.
Number two is that not only the temperature rose quite significantly, but the power consumption also increased by up to 60%. And number three is that the system used some powerful components that included a high-end B650 motherboard from Gigabyte that features an 18-core VRM with insanely good current support and a very powerful cooling solution which here was the 360mm custom loop from EK.
Nevertheless, it looks more fun to overclock an iGPU than a discrete graphics card because I don't think there is any GPU on the planet that can provide so much performance boost.
Source: SkatterBencher