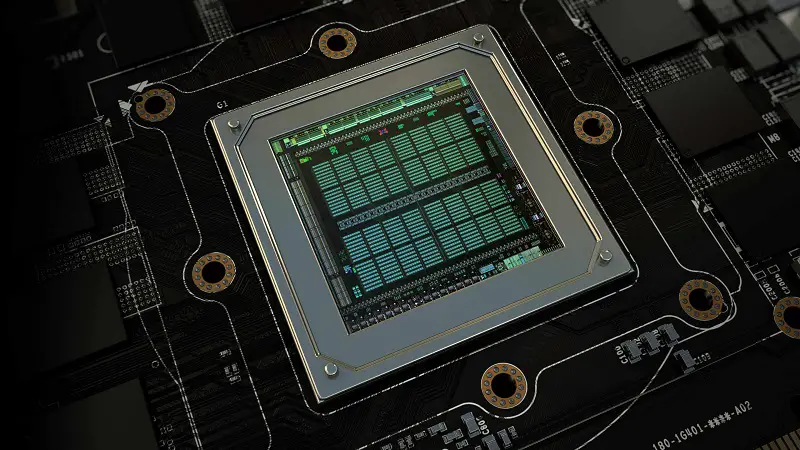 In July, it was confirmed that Nvidia's next-gen GPU will be codenamed Ada Lovelace and following it came several reports and rumours that suggested that the next-gen graphics cards will be twice as fast as the Ampere GPUs.
Another official report about the Ada Lovelace graphics cards comes from Digitimes which has confirmed that the Taiwanese firms including TSMC, ASE Technology and some other Taiwan-based backend firms are gearing up for the next-gen Nvidia GPU family launch. As per the reports, the new graphics cards will be based on 5nm upgraded from 8nm Ampere graphics cards.
Nvidia will also be switching back to TSMC for its GPU chips as Samsung isn't going to ramp up the chip production which may improve the availability of next-gen graphics cards. Ada Lovelace or RTX 4000 series will have significant improvements in performance according to many leaks by Greymon who is a reliable leaker. As per him, the flagship RTX 4090 is going to be as fast as 2.6 times the RTX 3090.
This is surely great but at the cost of power consumption. While one may think that using a 5nm node will make the new GPUs more power-efficient, in reality, the RTX 4090 is said to consume somewhere from 450W-650W.
Another GPU family codenamed "Hopper" is now said to be aimed at datacenter/AI instead of following the Ada Lovelace to be used as gaming GPUs. The report comes from Chiakokhua on Twitter and it is said that Hopper is also being developed concurrently with Ada Lovelace.
"Nvidia's biennial GPU refresh coming in 2022, riding on metaverse and gaming. Following H100, based on Hopper architecture, using TSMC's 5nm + CoWoS, aimed at datacenter/AI, gaming GPU RTX40 series, based on Ada Lovelace architecture, will also tap TSMC's 5nm…."

— RetiredEngineer® (@chiakokhua) November 30, 2021