Many gamers will be delighted to know that there has been another leak that showcases a liquid cooler that is made for the AMD Radeon RX 6900 XT. However, AMD didn't officially announce the RX 6900XT Liquid Cooled variant at the Computex this year, but it was spotted in a pre-built PC that is sold in China. Before it was removed, it was spotted by Videocardz.
Now all of a sudden the RX 6900 XT Liquid Cooled was listed on a Brazillian website for preorder at a price equivalent to that of 4000$. They also confirmed the shipping date that is from 30th June 2021.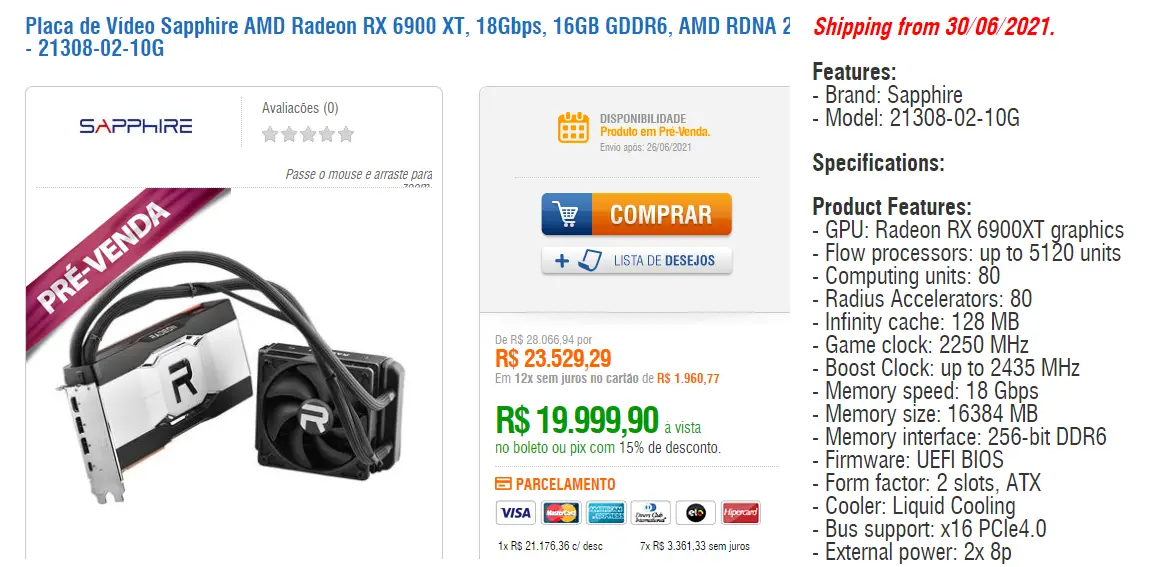 According to the post, the specification of the RX 6900 XT Liquid Cooled is quite interesting. It offers 18Gbps of memory speed. But the fact is, it is not expected from a GDDR6 GPU to offer that memory size. Apart from that, the other features include a 256-bit bus along with the boost clock speed will hit 2435MHz.
However, in the design, it can be seen that the GPU is not coming with any fans at all. Speaking generally, any GPU that comes with Liquid Cooling at least has a fan built in the case itself. However, the RX 6900XT Liquid Cooled seems to have removed that and only has the 120mm radiator and a single fan in it.
We are yet to receive any official confirmation from AMD on this but we are eager to see how this card performs without having a built-in cooling system.