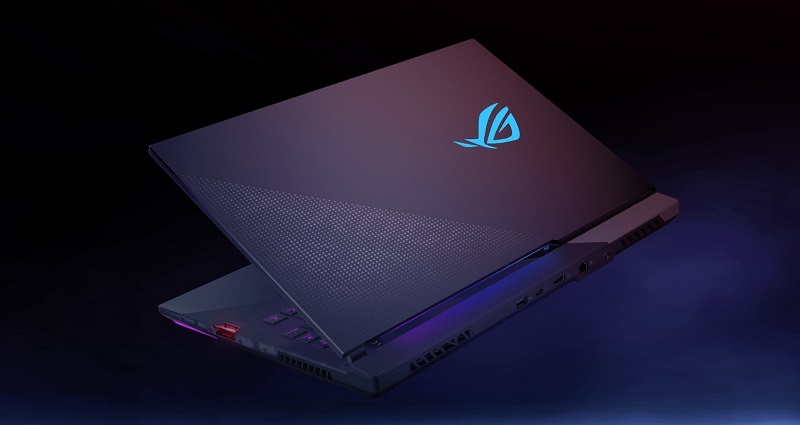 Asus's 2020 gaming laptop, the ROG Strix Scar 15 G532LWS is among those beasts that are very capable of high-end gaming at 1440p. The laptop features great aesthetics and specs that include Comet Lake Intel Core i7 Core i7-10875H and an RTX 2070 Super GPU.
The problem with it, however, is the huge power brick it comes with. If companies make thin gaming laptops with a dedicated powerful GPU and high-end parts, they supply them with thicker power bricks. As G532LWS came with a 1KG power brick, it contributed one-third of the total weight of the laptop itself additionally.
This time Asus has reduced the size of the power brick for the successor of the G532LWS by nearly 43%. The G533QS comes with a lighter power brick that takes less space. The only CON it has is the reduction in its maximum output.
G532 comes with a 280W power adapter while G533 comes with a 240W adapter. But this also makes sense as G533 uses a more power-efficient Ryzen 9 5900HX processor that is based on 7nm. It is combined with a more powerful RTX 3080 graphics card with a max TGP of 130W.
Thankfully, the battery capacity on G533 is significantly higher than the G532. Compared to 66Wh on G532, it comes with a 90Wh battery capacity that lets users game or work for a longer time without plugging in the charger.