Processors
Best Budget Gaming CPUs in 2019[Updated]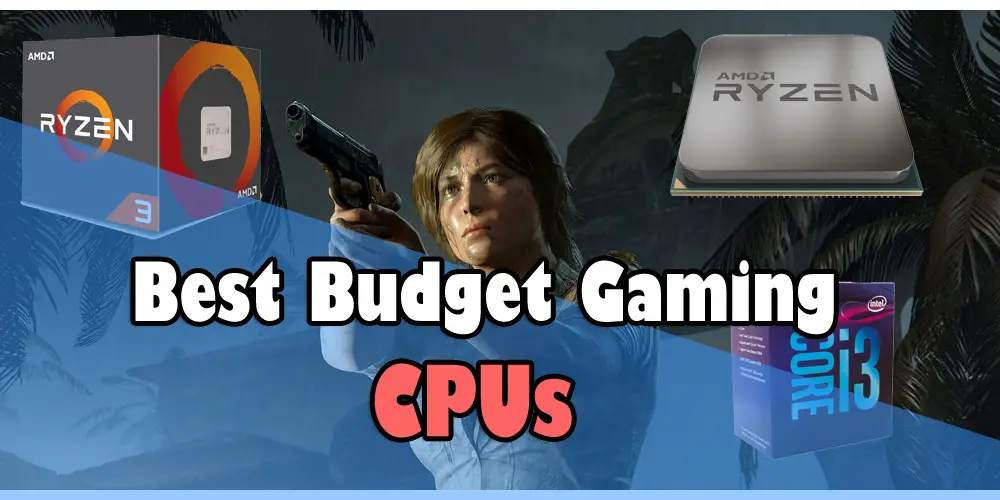 Introduction
We know it, Not everyone can afford an i7 9700K or a Ryzen 2700X.
A large portion of the gamer community has a tight budget when it comes to PC building. They can only get a budget processor for gaming. Enthusiasts who have more money always spend a lot of money upgrading their rigs because they want the best performance even if the performance per dollar they get is very low. So here budget gamers come out to be cleverer as they get more performance per dollar spent if they get the best budget processor for their rigs.
But finding out the best processor for $100 or $150 is not an easy task. There are several generations and several platforms which use different technology-based processors. One might go with older generation processors if they aren't aware of the latest releases. For example, if one buys the first gen of Ryzen CPU instead of the latest gen even though the pricing is the same and the performance of the latter is far better.
Similarly, there are several generations of Intel processors. One might go with i3 2120 or i5 2320 even if the latest generation processors are available at the same price. So after doing a lot of research, I have compiled a list of the best cheap and budget processors that range from $50 to $200 that will give you the best performance per dollar spent when combined with an entry-level or mid-end graphics card. So without wasting more time, let's start the list!
---
AMD Ryzen 3 1200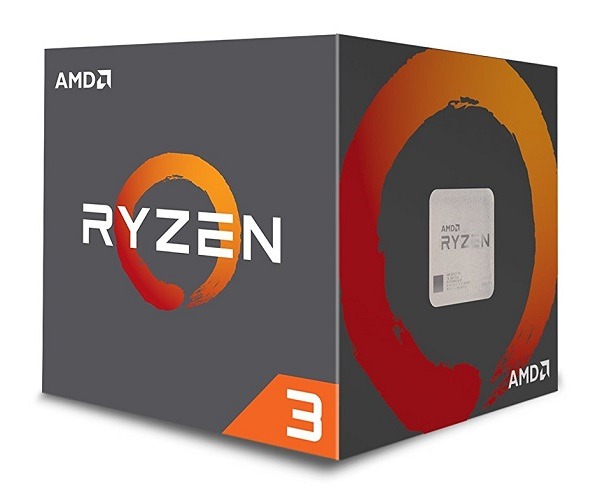 Even though this processor was released two years before, it still doesn't have a competitor right now as its price is below $70. It used to cost around $100 but after the release of the latest 2nd gen Ryzen processors, the Ryzen 3 1200 has become cheaper. This is a very good processor and in fact, the best you can get under $70 right now which features 4 cores with the base clock of 3.1Ghz and boost clock of 3.4Ghz.
As it's an overclockable processor, you must use it on a B350 or a B450 chipset motherboard to take its full potential. But in case you don't have a good budget, then you can go with an A320 chipset motherboard. This makes it a very good choice for a budget gaming build. It doesn't come with any integrated graphics unit, so you have to buy a dedicated graphics card for this. You can check out the best budget graphics cards list if you want to know which graphics card you should buy for this processor.
---
AMD Ryzen 3 2200G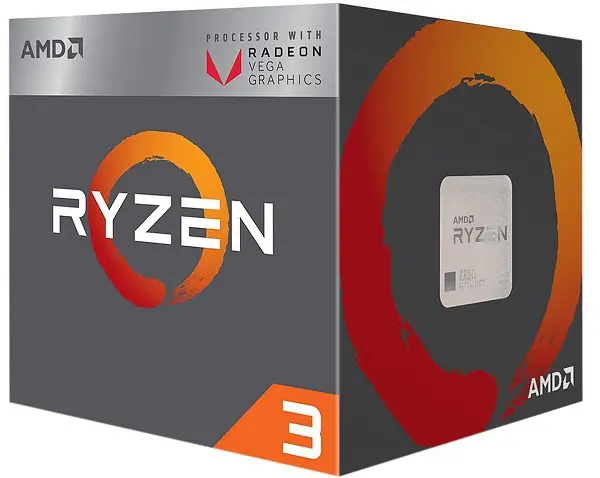 The second gen Ryzen 3 2200G is even faster than the Ryzen 1200. This is due to the refinement AMD did in the new generation processors. This chip is however even more than that. Unlike the 1200, it consists of both the CPU and GPU. This is the fastest budget APU right now available for under $100. With Vega 8 graphics, you can easily play many casual games at 720p on medium settings with playable frame rates. The Vega 8 graphics of this chip consists of 8 GPU cores and 1100Mhz of core clock.
Both of the CPU and GPU of this chip can be overclocked using the AMD Ryzen Master software easily. This will make it reach near to the stock Ryzen 5 2400G which is almost double the price as this processor. If you are planning to build a budget gaming build and don't have enough budget for a dedicated graphics card, then this will be a perfect choice for your PC as you can upgrade it further in the future in case you want more performance by adding a dedicated graphics card.
This APU provides better value for the money than any Intel processor and therefore, building a budget gaming PC is better with an AMD processor than any Intel processor right now.
---
Intel Core i3 8100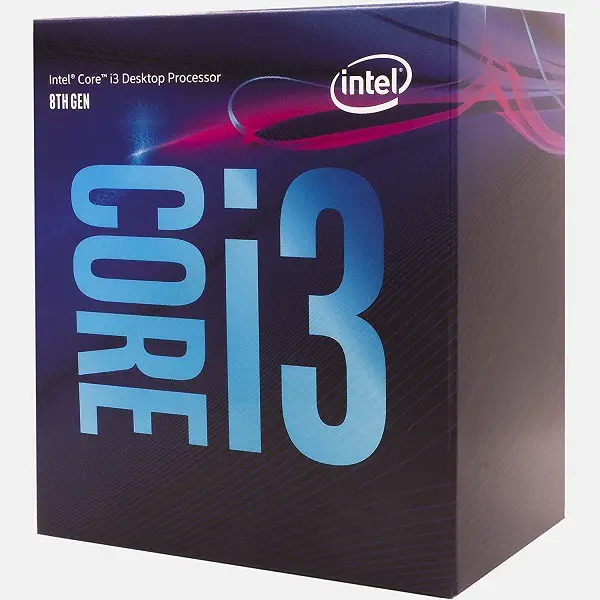 Intel Core i3 8100 is the latest generation processor from Intel which is a revolution for the new generation. As usual, the Core i3's come with 2 cores and 4 threads but this time Intel has increased its core count to 4 and have maintained the 4 threads as it is making it like an i5 of the previous generation but the price is much less.
This in itself is a great cutout in cost when you build a budget gaming PC. Now the people who could not afford a $200 i5 can afford this $130 CPU to build a budget gaming PC that can be combined with a mid-high end gaming graphics card like GTX 1060 and can achieve 60+fps at 1080p.
The processor has 6mb of cache and has a core clock of 3.6Ghz. This chip is best suited for a motherboard with chipset H310 or B360. This chip is very capable of handling any mid-end graphics card like GTX 1660 Ti and RX 590 and you can save a lot of money by not going with an i5. The value for the price you pay for it is although lower than the Ryzen 3 2200G, it surely has a good advantage of faster single core performance. That's why it's almost 10% faster than the 2200G in most of the games.
---
AMD Ryzen 5 2600

The best budget gaming processor I recommend right now is the Ryzen 5 2600 which consists of 6 cores and 12 threads. This is similar to the i7 8th gen but the single core performance is not better than the latter one. But when you compare the value for the money, this easily defeats any i5 and i7 processor which makes it a perfect choice for any budget or mid-end gaming build. This chip is also overclockable and features a base clock of 3.4Ghz and a boost clock of 3.6Ghz.
It isn't equipped with any integrated graphics, so you must buy a dedicated graphics card or you will get no display. For getting the most out of this chip, you must also use a B450 or an X470 chipset motherboard or you won't be able to overclock it. This processor is the younger brother of the 2600X but with a price difference of more than $30 where the performance difference is almost unnoticeable in most of the games.
If you combine this processor with something like RTX 2060 or RTX 2070, you will get the best performance and the bottlenecking will be next to nothing. Although with i5 9600K, you will get more fps in games but the cost of 9600K is around $100 more. So, it's wiser to stick with something that is cheaper and gives more value. Not only gaming but in multitasking, it will perform better than the i5's due to the presence of 12 threads. It's the ultimate choice for any Gaming build costing from $600-$1000.
---
Conclusion
Choosing a good processor is very necessary because your PC's performance in gaming, as well as multitasking, depends on it completely. Combining a graphics card like RTX 2080 with Pentium G5400 will only bottleneck whereas balancing the whole build with a mid-end budget processor from the list above with a budget graphics card will provide you with the best performance. In case you are confused with the selection of a processor or need an idea for your build, you can let me know in the comments section.