Xtremegaminerd.com is supported by the readers. The purchase you make through our links may get us some commission and doesn't cost you an extra penny.
---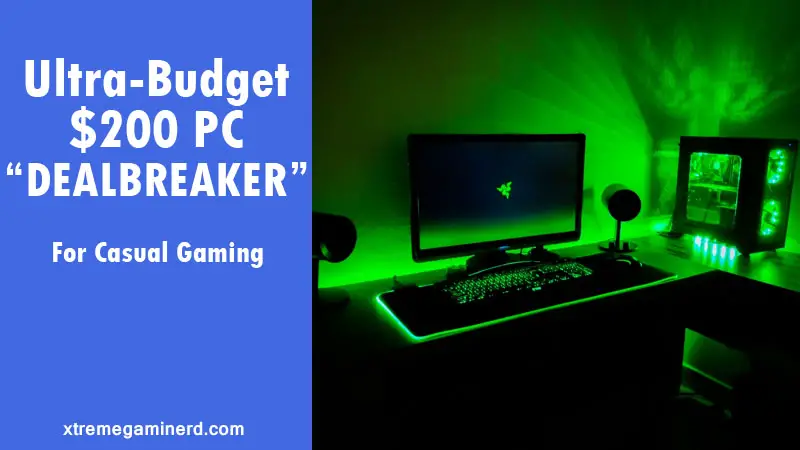 Ever thought is it possible to game on a PC that costs $200?
If not, then you need to take a look at this "DEAL BREAKER PC" which uses the latest generation of computer components to deliver the maximum performance without spending too much. I know a lot of people especially school going students don't have that much money to afford a $500 or a $1000 gaming PC and they feel shy to ask their parents for too much money. That's why I have created this guide which will minimize your total expenditure to around $200 that will let you have some fun with the games you like.
Take a note that this PC is definitely not the best for gaming on a budget because with $200 you can't expect to get a powerful CPU/GPU that would take your system to run games at 60+fps. Also, building a system under this budget requires a lot of research to find the appropriate components that are compatible with each other and are available most of the time. But as I have carefully done the research, you don't need to have any worries. So, let's take a look at the components!
Learn how to build a gaming PC guide.
For those who prefer to watch the video guide on $200 gaming PC, here is one in Hindi(Components may differ a little bit as we update the article on a regular basis):- 
What's special in this PC?
This PC doesn't have a dedicated GPU and yet it can play games. This is the specialty of this PC.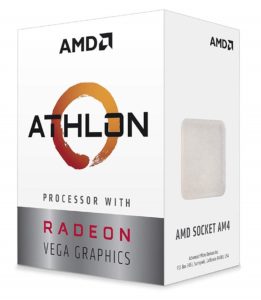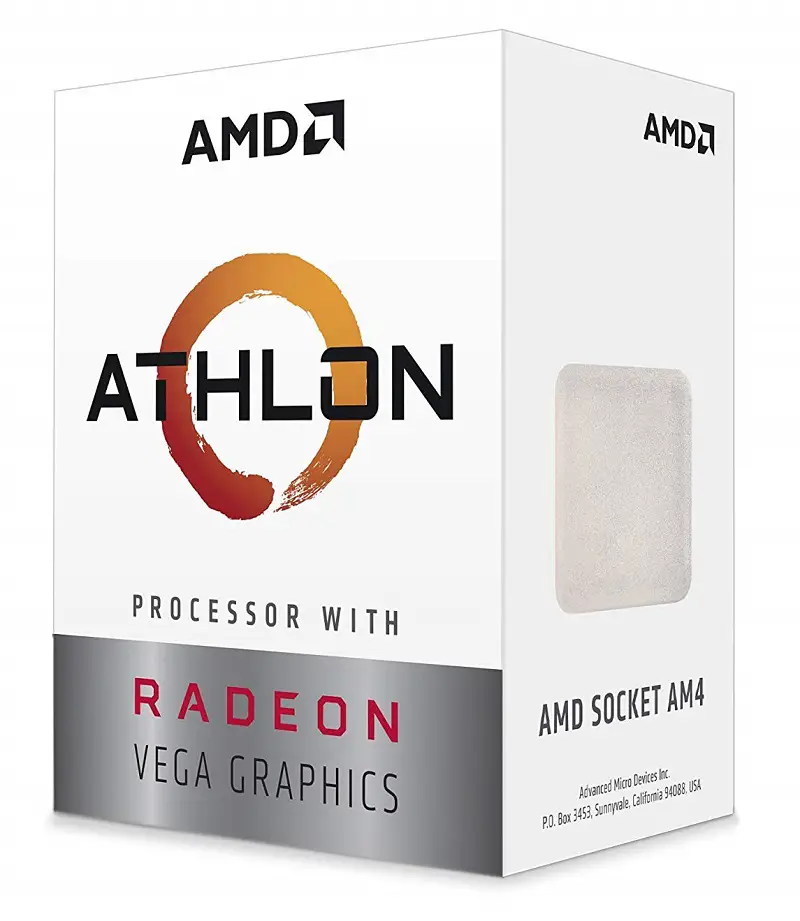 While most of the APUs from AMD cost pretty much around $100, but if you spend $100 on a CPU only, then you won't be able to buy other components in the other $100. Previously I used the A8 9600 which is an awesome entry-level APU but currently, the Athlon 200GE is costing the same and provides better performance that can go as high as 200% in games like CSGO. This APU competes with the A8 9600 in many games but beats it by an average of 10-15%.
It has a Vega 3 GPU with 1000MHz as the core clock and can replace most of the low-profile graphics cards for gaming purposes. The APU features 2 cores and 4 threads with a core clock of 3.2GHz which is fixed as it is a locked processor but still, it brings a good CPU+GPU combination to the table which will help you achieve a decent gaming experience at 720p or 768p resolution. Do not expect a $75 CPU to beat those $100+ dedicated GPUs but still, there isn't any other option for $70-$75 that is best for playing games on medium settings at 720p.
Learn to build a computer step by step
How to choose other components
As for other components I have to take a lot of care in choosing them as they will impact performance very less but getting them at a reasonable price is very difficult. For example, a case with a Power supply under $30 is simply not possible if you want both these parts to be new. Similarly, a motherboard and a RAM stick should also be enough cheap to get the job done without bottlenecking.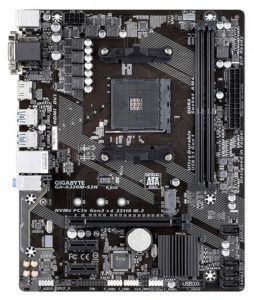 For this build, I chose 4GB DDR4 Ram from Patriot which is really much cheaper than the other modules and should be enough for 720p and all the other basic working. The motherboard I chose is the A320 chipset from Gigabyte that supports all these components and is capable of introducing upgrades in the near future. The motherboard also has three output ports for the display that are HDMI, VGA, and DVI along with 4x USB 3.0 and 2x USB 2.0 ports. That's not bad for a mere $50.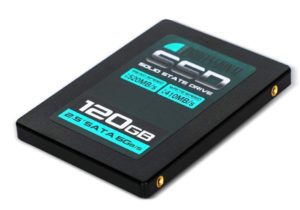 For storage, you can have either of the two things: A hard drive with 320GB of capacity or an SSD with 120GB capacity. SSD will be several times faster than the hard drive and will be more reliable. Cost of both these storage drives are almost equal but with hard drive, you will get almost three times storage capacity which will let you store your Operating System and games unlike the SSD which can only let you store 2-3 games max if you want your storage device to have some leftover space for other files.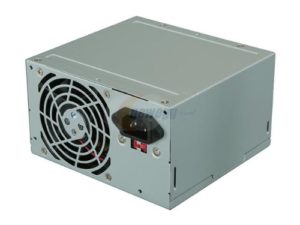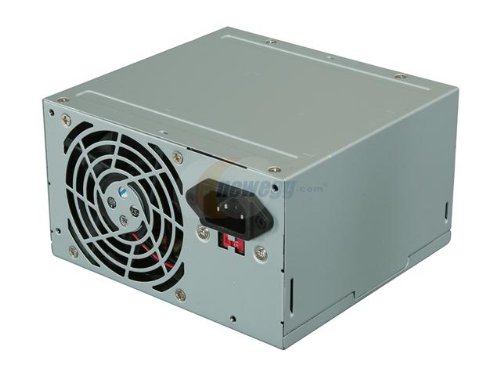 To power these components a power supply is a must and this is where the most difficult situation comes. You can't get a very good power supply at this budget and you also shouldn't just buy anything. In Win is a popular manufacturer of cases and PSUs and the InWin S350T1-0 provides 350 watts of good wattage capacity that has all the cables to power your CPU, motherboard, hard drives, and even an external GPU.
To host all of these, I have chosen the Micro-ATX tower from Rosewill which is the SRM-01. Not the best case for cable management but supports all the listed components without any difficulty. It comes with 2x USB 2.0 ports at the top and 1x USB 3.0 port at the right side for connecting peripherals or any other USB device on the go.
---
Parts List
Components
Images
Check Price
AMD Athlon 200GE
GIGABYTE GA-A320M-S2H
Patriot Memory Signature
Line DDR4 4GB
WD 320GB hard drive
In Win IP-S350T1-0
ROSEWILL SRM-01
TOTAL~ $200-$210 (As of 10th June 2020)
---
Points to Note
Going above 720p resolution will decrease the performance which will make most of the games unplayable. So, it's better to stick with 720p and eSports games like CSGO, Overwatch, Rocket League, MMORPG games like World of Warcraft and MOBA games like Dota 2, etc. These games will have no problem in playing at more than 40 fps on medium settings and this is the best you can get for under $200 in a whole.
Do you want to Stream?
Let's be frank here. You won't be able to stream with this PC and the max you can do is record your gameplay but that can also impact your performance in some instances but if you want to take its full advantage, then its better to record your gameplays and short clips which you can upload to Youtube. For streaming, you will need a powerful processor and a dedicated GPU to minimize the impact of streaming while gaming. In case you are not Ok just with recording, then go for a better AMD processor like Ryzen 3100 which will be around $40 more expensive but then you will have to buy a dedicated graphics card and it's recommended that you buy RX 550 at the minimum.
Recommended Peripherals
For a PC that costs a total of $200, you should select peripherals that don't take your total cost of the setup above $400 and it's recommended to only use the basic peripherals that can have the job done. In $200, you should get the monitor, keyboard, mouse, mousepad, and headset. Other things such as webcam, mic, and headphone stand are unnecessary and additional which you should only buy if there is a dire need.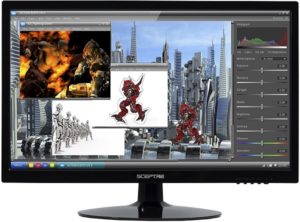 While I advised you to play games at 720p resolution, it's better to get a 1080p monitor that will allow you to choose from different resolutions in games. The Sceptre E225W monitor is only $15 more expensive than a 900p monitor and will be perfect for gaming in the future when you get your system ready for 1080p gaming. It has a VGA, DVI, and HDMI ports for connectivity and 5ms response time.
Related:- Check Monitor-Graphics card compatibility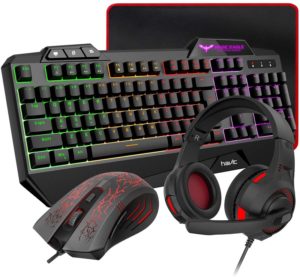 What is better than getting all the 4 things in around $60? Havit is one of the most popular brands for peripherals which provides all the peripherals cheaper than bigger brands like Corsair, Cooler Master, Gigabyte, MSI, and Logitech. It certainly won't disappoint you with its devices although the reliability of these peripherals can't be compared to the peripherals you will get from major brands. The keyboard is using membrane keys and RGB lighting while the mouse also has inbuilt RGB backlighting and some additional buttons like DPI and thumb buttons that are useful in games. A headset is basic but is comfy for your ears and the mouse pad is big enough to move your mouse around easily in games like CSGO and Valorant.
What upgrades you can do in the future?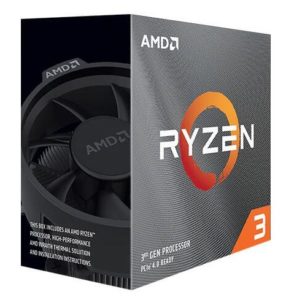 While I recommend going with Ryzen 3300X for more performance in gaming but in case you cannot afford a dedicated graphics card, then you can go for the Ryzen 3400G which has an inbuilt Vega GPU that will play games even at 1080p resolution with up to Medium settings. Ryzen 3400G will also be good with any dedicated graphics card but as Ryzen 3300X has hyperthreading, it will be faster.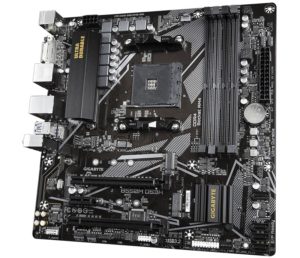 A320 chipset doesn't let you overclock and therefore if you upgrade to something like Ryzen 3300X or 3200G and want to overclock to get some free performance, you will need a B550 chipset at the minimum. This B550 motherboard from Gigabyte has 4x DIMM slots that support highly overclocked RAM modules, can support overclocking of a quad-core processor perfectly, and will provide you with more features like more fan headers, more M.2 slots, and more USB ports. Unlike the other B550 chipset boards, it is very much affordable and will be a perfect intermediate motherboard upgrade.
RAM- One more stick of DDR4 4GB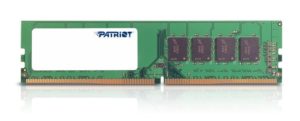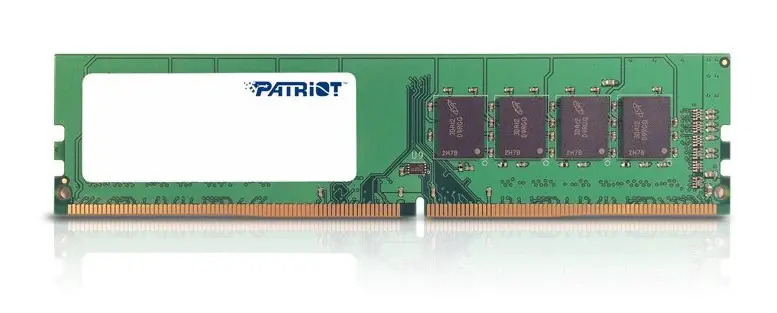 You already have 4GB RAM and you just need another stick of 4GB module to eliminate memory bottleneck completely. 8GB RAM will be perfect for any type of work and gaming.
Although you can upgrade to a graphics card first before you change your processor, it's better to change the processor so that you don't face any bottlenecks. GTX 1650 Super is a perfect 1080p card for high-ultra settings and will provide you with 60+ fps consistently in almost every game. It has 4GB of DDR6 memory and requires a 6-pin external power connector to supply additional power. It will cost you around $150-$170.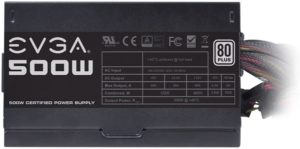 Before upgrading to a graphics card like GTX 1650 Super, it's recommended to upgrade your power supply to fulfill the requirements of your graphics card and make your system future proof and safe from overvoltage and overcurrent. Although the InWin power supply will be fine for use, this EVGA 500 watts power supply is also affordable and will supply continuous power supply that will help your system run perfectly without any hassle. You will be able to overclock your processor and graphics card much more easily with this power supply and will be able to add even a more powerful graphics card in the future.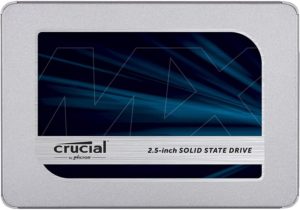 Regardless of what storage device you will be using from the two options I recommended, there is nothing better than to add another drive to your system for storing bigger games and more files. Crucial MX500 SSD is fast and affordable which will provide you with 500GB of capacity that will make your system a little future proof. You can also get a 1TB hard drive instead of this but that will be comparatively very slow in performance.
Want some suggestions?
This guide is not the end of our recommendations but just the starting to help you build a super affordable gaming PC. If you have any queries or something to discuss on, then use the comments section below!