Introduction
Ever thought is it possible to game on a PC that costs $200?
If not, then you need to take a look at this "DEAL BREAKER PC" which uses the latest generation of computer components to deliver the maximum performance without spending too much. I know a lot of people especially school going students don't have that much money to afford a $500 or a $1000 gaming PC and they feel shy to ask their parents for too much money. That's why I have created this guide which will minimize your total expenditure to around $200 that will let you have some fun with the games you like.
Take a note that this PC is definitely not the best for gaming on a budget because with $200 you can't expect to get a powerful CPU/GPU that would take your system to run games at 60+fps. Also, building a system under this budget requires a lot of research to find the appropriate components that are compatible with each other and are available most of the time. But as I have carefully done the research, you don't need to have any worries. So, let's take a look at the components!
Learn how to build a gaming PC guide.
What's special in this PC?
This PC doesn't have a dedicated GPU and yet it can play games. This is the speciality of this PC.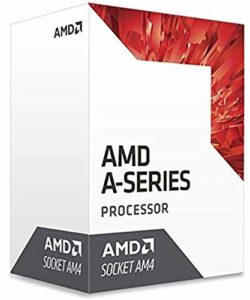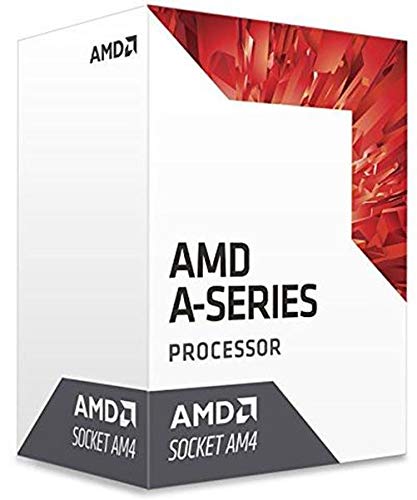 As I have used one of the latest CPUs from AMD 7tb gen series which is the Athlon A8 9600 Quad-Core APU clocked at 3.1Ghz, you won't have to buy a dedicated GPU for the graphics. A8 9600 Athlon brings a good CPU+GPU combination to the table which will help you achieve a decent gaming experience at 720p or 768p resolution. Do not expect a <$70 CPU to beat those $100+ dedicated GPUs but still, there isn't any other option under $70 that is best for playing games on medium settings at 720p.
This APU is equipped with a very good integrated GPU which is R7 graphics that has 6 cores with a graphics core clock of 900Mhz.  It's well known that AMD integrated graphics are far better than the Intel ones and for playing casual games, these can replace the low profile graphics cards.
Going above this resolution will decrease the performance which will make most of the games unplayable. So, it's better to stick with 720p and eSports games like CSGO, Overwatch, Rocket League, MMORPG games like World of Warcraft and MOBA games like Dota 2 etc. These games will have no problem in playing at more than 40 fps on medium settings and this is the best you can get for under $200 in a whole.
Learn to build a computer step by step
As for other components I have to take a lot of care in choosing them as they will impact performance very less but getting them on a reasonable price is very difficult. For example, a case with Power supply under $30 is simply not possible if you want both these parts to be new. Similarly, a motherboard and a RAM stick should also be enough cheap to get the job done without bottlenecking.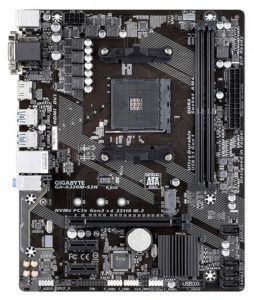 For this build, I chose 4GB DDR4 Ram from Patriot which is really much cheaper than the other modules and should be enough for 720p and all the other basic working. The motherboard I chose is the A320 chipset from Gigabyte that supports all these components and is capable of introducing upgrades in the near future. The motherboard also has three output ports for the display that are HDMI, VGA, and DVI along with 4x USB 3.0 and 2x USB 2.0 ports. That's not bad for mere $50.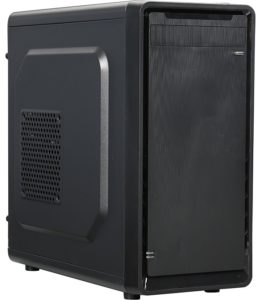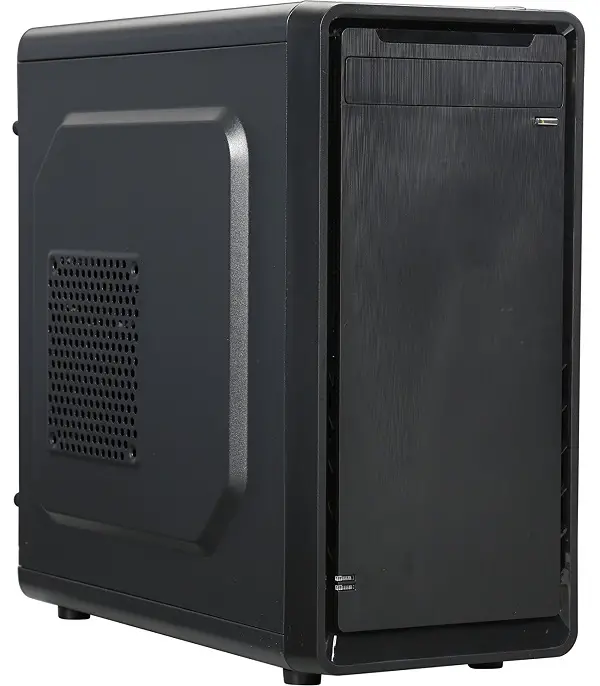 To power these components a power supply is a must and this is where the most difficult situation comes. You can't get a very good power supply at this budget and you also shouldn't just buy anything. In Win is a popular manufacturer of cases and PSUs and the In Win S350T1-0 provides 350 watts of good wattage capacity that has all the cables to power your CPU, motherboard, hard drives, and even an external GPU. 
To host all of these, I have chosen the Micro-ATX tower from Rosewill which is the SRM-01. Not the best case for cable management but supports all the listed components without any difficulty. It comes with 2x USB 2.0 ports at the top and 1x USB 3.0 port at the right side for connecting peripherals or any other USB device on the go.
---
Parts List
Components
Images
Check Price
AMD Athlon A8 9600 APU
GIGABYTE GA-A320M-S2H
Patriot Memory Signature
Line DDR4 4GB
WD 320GB hard drive
In Win IP-S350T1-0 350Watts
ROSEWILL SRM-01
TOTAL~ $196 (As of 29th November 2019)
---
Recommended Peripherals for this build:-
Monitor: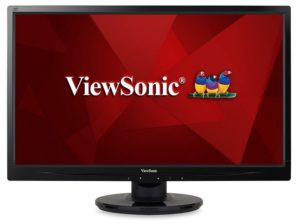 ViewSonic VA2446M: Check on Amazon
24-Inch Full HD 1080p (1920x1080p) 16:9 LED Computer Monitor with DVI-D, and VGA Inputs. 

10M:1 Dynamic Contrast Ratio; Two Built-In Speakers; Compatible with Mac, and Windows; ideal for both laptops and desktops; VESA mountable

3-year Limited Warranty
Keyboard/Mouse: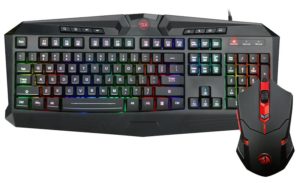 Redragon S101 gaming Keyboard/M601 Mouse: Check on Amazon
Keyboard: RGB Illuminated Redragon Gaming Keyboard: 

Mouse: Ergonomic Redragon M601 Centrophorus Backlit Gaming Mouse 3200 DPI (1000/1600/2400/3200 4 level DPI adjustment)

6 buttons, and an 8-piece weight tuning set (2.4g x 8). Durable smooth TEFLON feet and contoured body for ultimate gaming control. Quality ABS construction and two programmable side buttons
Wifi:
TP-Link TL-WN881ND wifi card: Check on Amazon
Easily setup a highly secured wireless link with WPS

Hassle-free installation

Seamlessly compatible with 802.11n/b/g products

Industry-leading 2-year warranty 
Have any doubts? Ask in the comments below
Offer Till 31st March