Getting a decent gaming CPU for less than $100 is always a difficult task but despite that, in 2023, there are still a few decent options that you could opt for. Although there is a much more competitive environment in the mid and high-end gaming processor segment, you can still hope for a powerful gaming CPU under $100.
Currently, we have one or two generations of older processors from both AMD and Intel that provide the best value for money and the best thing is that it is totally possible to get a 4-core or even 6-core CPU for less than $100. With 4-6 cores you can easily expect your games to run perfectly fine at 1080p resolution considering that you have a decent budget graphics card.
However, keep in mind that there are only a couple of processors available for $100 that are really worth your money. Listing out the old AM3 socket-based AMD CPUs or Intel Pentiums with just 2 cores for $90 isn't the right thing to do. Hence, this list will not be very long and will be updated whenever a better CPU comes out.
Best CPUs under $100
AMD Athlon 200GE
Buy at Amazon
Buy at Newegg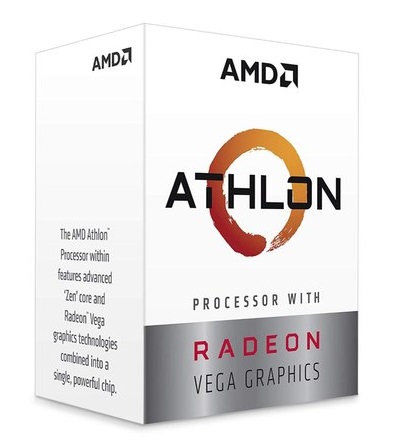 The Athlon series with Zen architecture upgrades the overall performance through the new chip design and makes these processors significantly faster than the previous Athlon processors. The Athlon 200GE is among the best budget processors that feature both the processor and graphics unit.
It comes with 2 cores and 4 threads clocked at 3.2GHz. It has Vega 3 graphics which can play most low-graphical titles on resolutions like 720p. So, in case you are looking for an ultra-budget gaming PC for $200, this processor is the deal breaker. But don't expect it to do too much as 2 cores and 4 threads with an iGPU aren't the best thing for gaming.
Older titles like Batman Arkham Asylum, Skyrim, and Bioshock Infinite as well as esports games like Fortnite, CSGO, and Rocket League are perfect for this chip, and can play these titles at 720p with low to medium settings with smooth frame rates.
Intel Core i3 10100F
Buy at Amazon
Buy at Newegg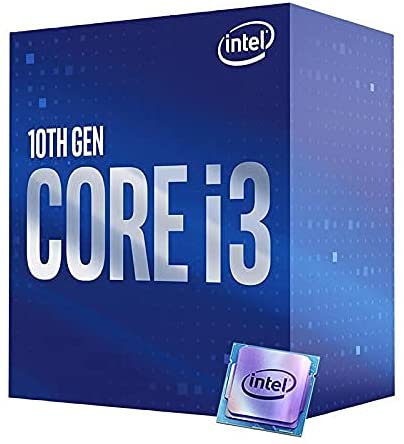 This next processor is for those who can afford a discrete graphics card but whose budget for the processor is low. While there were other processors from AMD like the Ryzen 2200G and 2400G that used to cost less than $100, they are currently sitting way higher and therefore, didn't make this list.
The Core i3 10100F, on the other hand, beats them in terms of its core-based performance whether single-core or multi-core. This makes it powerful enough to support any budget or mid-end graphics card without bottlenecking them. It comes with 4 cores and 8 threads that can possibly play any game at 1080p resolution and will be sufficient for multitasking.
It is also a locked chip and you will need an H410 chipset motherboard if you want to save overall cost. I consider this to be perfectly fine for a gaming build costing somewhere around $400-$600. So, after you spend $70 on it, you will still have $300-$500 cash remaining from which you can invest in a budget GPU like the GTX 1650 Super and other decent components.
AMD Ryzen 3 3200G
Buy at Amazon
Buy at Newegg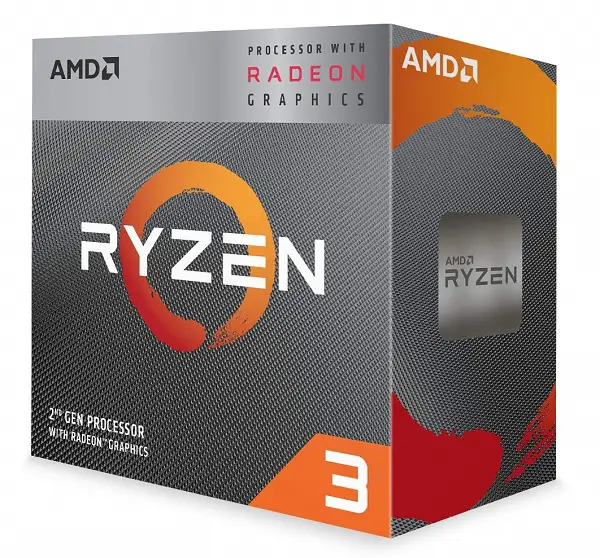 Surprisingly, one of the most popular budget APUs of all time has come back on the shelves. The Ryzen 3 3200G is a very successful budget APU that allows gaming without a discrete GPU on its Vega 8 iGPU. It's not the fastest APU right now but can play a lot of casual and low graphical-intensive games at 720p resolution.
It features 4 cores and 4 threads clocked at 3.6-4.0GHz. Being a power-efficient APU, it consumes a max power of 65W at full load but if you want to overclock it, you are allowed to do that. However, it will also increase the power consumption but will increase the performance noticeably.
It will be compatible with the AM4 socket and can work literally on any chipset including the locked ones like A320 and A520 or the unlocked ones like B450/B550 and X470/570.
AMD Ryzen 5 4600G
Buy at Amazon
Buy at Newegg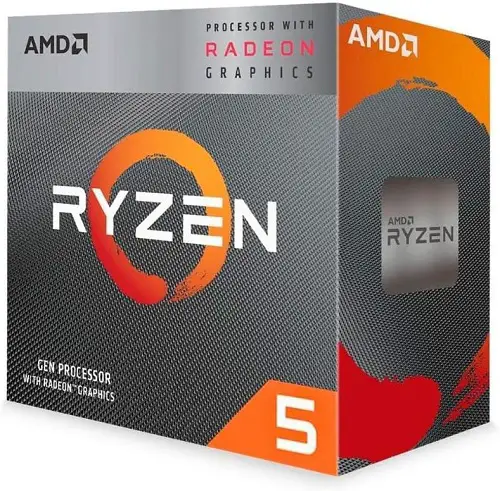 You won't always find a 6-core CPU for $100. The Ryzen 5 4600G is a fantastic and perhaps the best $100 processor right now that features 6 cores and 12 threads.
Clocked at a base frequency of 3.7GHz, it can go as high as 4.2GHz with no overclocking. However, being an overclockable processor, you can take its clock speed to a few hundred MHz more depending on your motherboard and the cooling solution used.
It is really very capable and powerful enough to crush all the processors under $100 in both gaming and productivity. Moreover, it features a Vega 7 GPU which is faster than the iGPU on the 3200G and is clocked on a comparatively higher clock speed of 1900MHz compared to 1250MHz on the Ryzen 3200G.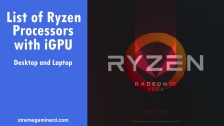 Desktop Ryzen CPUs with Integrated GraphicsLaptop Ryzen CPUs with Integrated GraphicsLaptop Ryzen 7000 CPUs ...
Intel Core i3 12100F
Buy at Amazon
Buy at Newegg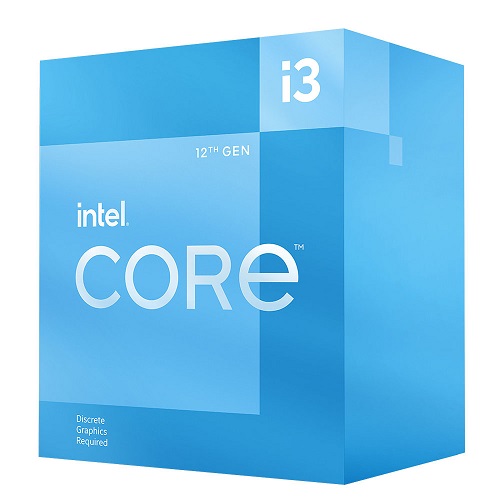 The Intel Core i3 12100F is currently the fastest Intel CPU under $100 and annihilates almost every processor mentioned above. It features 4 cores and 8 threads and uses the same LGA 1700 platform as the i3 12100F.
It belongs to the Raptor Lake family and brings improved clock speeds and single/multi-core performance that not only affects gaming but also productivity in a positive way. Compared to the 10100F, it is roughly 20% faster at gaming depending on the GPU you are using and this is enough of a reason to spend an extra $20.
AMD Ryzen 5 5500
Buy at Amazon
Buy at Newegg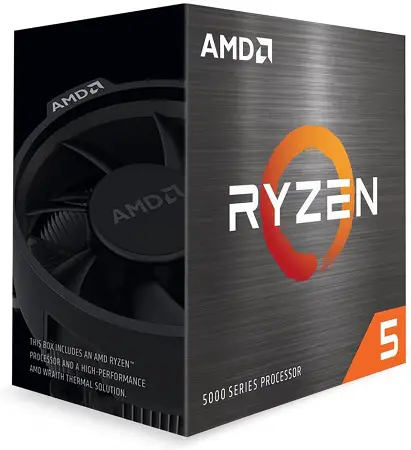 For around $100, I don't think it is fair to exclude the Ryzen 5500 which is an excellent CPU based on the Zen 3 architecture. It is as good as the Core i3 12100F in gaming but features better specs.
You will get 6 cores and 12 threads that will improve your productivity significantly and on top of that you can also overclock it using a B450/B550 motherboard.
Currently, this is the top choice for any budget build and will be a perfect companion to any latest budget to mid-range graphics cards like RX 7600 or RTX 4060.
Final Words
Since the launch of Zen 4 and Raptor Lake CPUs, the prices of older gen CPUs have come down significantly. Therefore, this is the first time we are having as many as 6 great CPUs to choose from.
If you still have any questions, then feel free to put your comment down below.