Nvidia's Ada family includes one of the fastest GPUs we have ever witnessed including cards like the RTX 4090 that can max out games at 4K and even budget graphics cards like the RTX 4060 that is aimed at smooth gaming performance at 1080p.
While the 4060 is certainly not the best 60-class card considering all the previous generations, it is surely faster than all of them. The 4060 comes with 3072 Cuda Cores and 8GB VRAM on a 128-bit bus that is sufficient for modern titles.
With this card, you are going to see 60+fps in your favorite titles and perhaps much more if you turn on DLSS frame generation.
This, however, requires you to use a CPU that can handle its capability or you might end up bottlenecking your GPU. Not that you will need a Core i7 13700K or a Ryzen 7900X, but you certainly don't want to go below $100 just to regret your choice later.
This post lists out the top CPUs to use with the RTX 4060 for gaming that will ensure you get the best value for your money without overspending.
Top CPUs to use with RTX 4060
Intel Core i3 12100F
CHECK AMAZON PRICE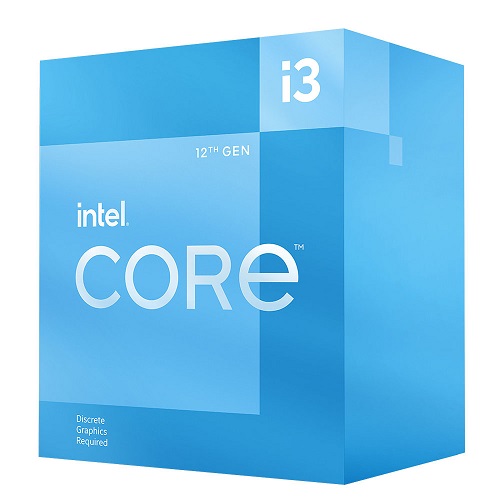 Based on Intel 7(10nm) process node, the Core i3 12100F is the best budget gaming CPU for $100 that has no competition whatsoever. Even though its competitors can reach its performance level, it still has an upper hand in saving the overall cost of your PC build.
It comes with 4 cores and 8 threads clocked at 3.3-4.3GHz which are decent for any budget to mid-range gaming build. This will allow you to play easily on ultra settings at 1080p while saving a lot of money on the motherboard and CPU cooler.
This is because it doesn't require an unlocked chipset and also comes with a stock cooler that is sufficient for general purposes. However, if you love more cores and overclocking in general, then consider the next option.
Related: Best Graphics Cards for Core i3 12100F
AMD Ryzen 5 5500
CHECK AMAZON PRICE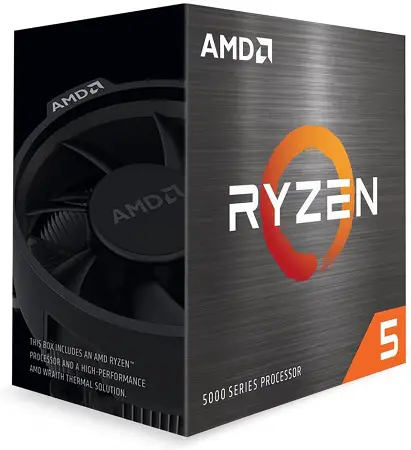 From the Red team, we have an equally powerful Ryzen 5500 that competes head-to-head with the i3 12100F. Originally, the price of this chip was much higher at release but due to fierce competition, AMD lowered its cost to around $100.
This chip is as efficient as the i3 12100F and performs equally well in gaming. However, the productivity is on the next level as it boasts 6 cores and 12 threads. Moreover, it is overclockable which means you can achieve some additional performance with some tweaking.
The only problem you will have with this one is the increased overall cost for your build as you will require a B450/B550 chipset if you don't want to give up on the overclocking.
Secondly, overclocking may lead to higher temperatures and that will also necessitate using an aftermarket CPU cooler that will increase your PC build's cost further. However, if you are fine without overclocking, the Wraith Stealth cooler will be just fine.
Related: Best Graphics Cards for Ryzen 5 5500
Intel Core i5 12400F
CHECK AMAZON PRICE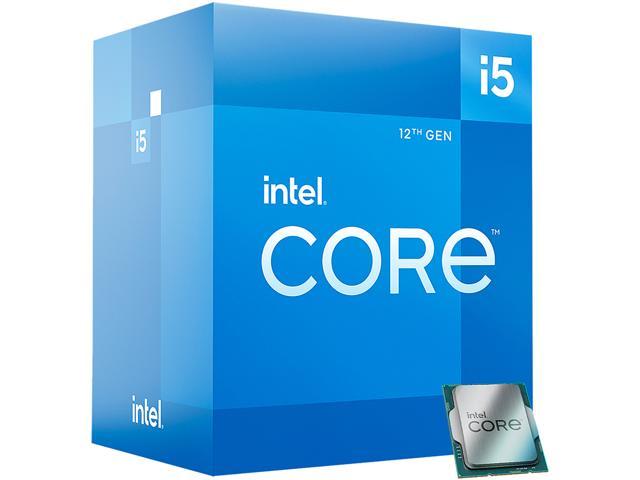 While the i5 12400F boasts equal cores and threads to the Ryzen 5500, it is noticeably better at gaming and that's why it is a little more expensive. With this one, you will get more cache and more power headroom for sustaining higher clock speeds.
The 12400F is as powerful as the Ryzen 5600X for a lower price and delivers identical gaming performance while consuming up to 40% less power in some scenarios. This shows that it has a lot of potential at full power consumption and is ideal for those who are looking to save some cash on the electricity bill.
AMD Ryzen 5 7600X
CHECK AMAZON PRICE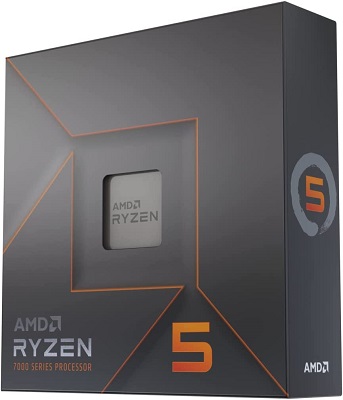 The Ryzen 7600X is based on Zen 4 architecture and uses a smaller 5nm process node from TSMC. This allows it to stay power efficient while delivering higher performance than the previous generation CPUs.
Not only it is super good at gaming but is also perfect for rendering purposes. It even matches the gaming performance of the Ryzen 5800X3D and in some cases, outperforms it. This is why for less than $250, this is an insanely good chip and also allows overclocking.
Meanwhile, keep in mind that it will be more expensive to use than its predecessor as it requires an AM5 motherboard and DDR5 memory which are generally costlier than AM4 motherboard and DDR4 memory.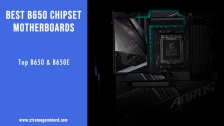 The Zen 4-based series brought a brand new socket for itself i.e., the AM5 socket that features the LGA socket type ...
Related: Best CPU Coolers for Ryzen 5 7600X
Intel Core i5 13400F
CHECK AMAZON PRICE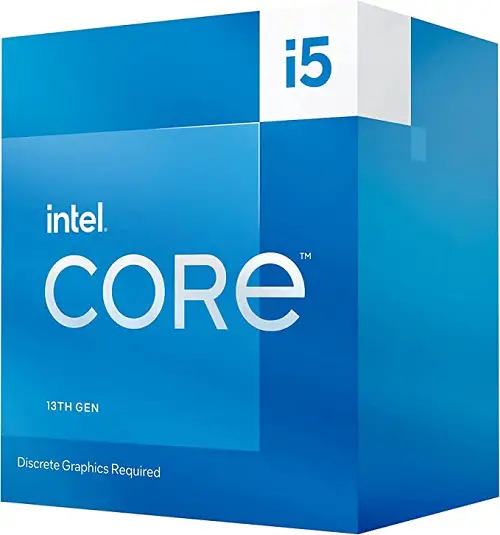 Unlike the Ryzen 7600X, the i5 13400F gives you options to either choose DDR4 or DDR5 memory based on your budget. You may also go with previous generation 600 chipset motherboards if you want to save cost or you may opt for the latest 700 chipset if you love little upgrades.
Compared to the 7600X, it performs equally well and is also $20-$30 cheaper. This is why it is currently the best $200 gaming CPU you can buy that needs no aftermarket CPU cooler and can be run even on a locked chipset motherboard.
Specs-wise, it is superior to all the CPUs listed here with a total of 10 hybrid cores(6 P/4 E Cores) and 16 threads. The clock speed ranges from 2.5-4.6GHz and the total cache memory is also bigger than the i5 12400F i.e., 29.5MB vs 25.5MB.
Which one you are going with?
Read and analyze carefully because it is most likely your one-time investment for several years. I always suggest going with the higher-end spectrum if you don't want to upgrade sooner and considering the current gaming requirements, I think a 6 cores 12 thread CPU is a must.