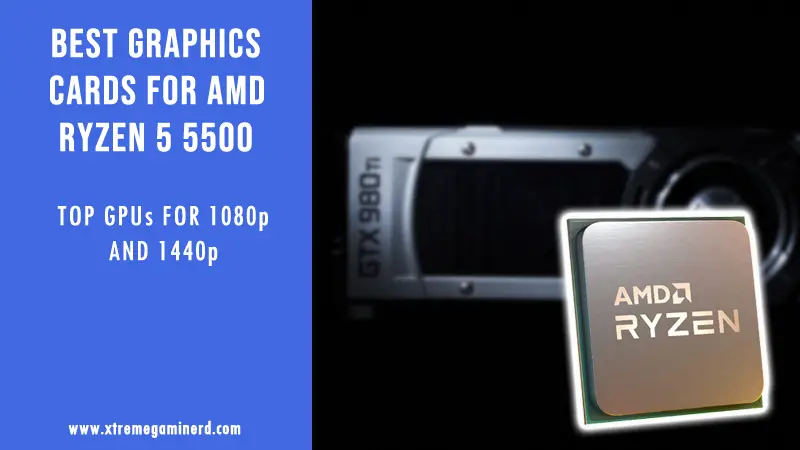 Graphics card has been always the most important piece of hardware when it comes to gaming PCs. This is because a graphics card is responsible for handling all the graphics load, whether it is the textures or the anti-aliasing.
While a processor can do a basic graphics job, it won't be sufficient and what is more important is that both the GPU and CPU work in harmony to yield the best results. Here we are taking the Ryzen 5 5500 from AMD which is one of the latest additions to the Ryzen 5000 Vermeer family.
This processor comes with 6 cores and 12 threads that are generally enough for the demands of modern titles. To get the most out of it for gaming, it is recommended that we choose a GPU where there is no bottleneck from either side.
Currently, we have various options to choose from. Whether you are looking at an AMD RX 6000 GPU or an RTX GPU from Nvidia, the following is the list of the best GPUs that are perfectly suitable to combine with the Ryzen 5500 to achieve the maximum framerates at 1080p as well as 1440p resolutions.
Nvidia Geforce RTX 3050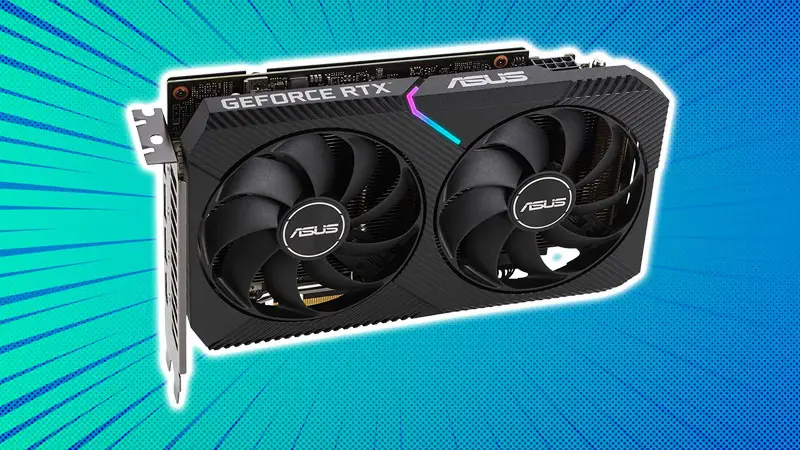 RTX 3050 is although the slowest in the Ampere series, this GPU is absolutely amazing for 1080p gaming. When compared to other GPUs, it roughly gives the performance of a GTX 1660 Super. Although it is not the best value card, it is still ahead of most budget graphics cards as it not only performs well in games but is also capable of Ray Tracing with some compromise.
It comes with 2560 Cuda Cores and an 8GB of GDDR6 memory that is hard to find on a $250-$300 GPU. This makes it sufficient for taking the graphical settings to high or ultra while maintaining the fps around or more than 60. Another good thing about it is its power consumption which is very low i.e., only 130W, and requires a single 8 pin power connector.
With Ryzen 5500, this one would make an ideal combo for 1080p gaming where you can play most games on high to ultra settings and it will be especially good for eSports titles where the demand is not very high.
Related- Ryzen 5 5500 vs Core i3 12100F
---
AMD Radeon RX 6600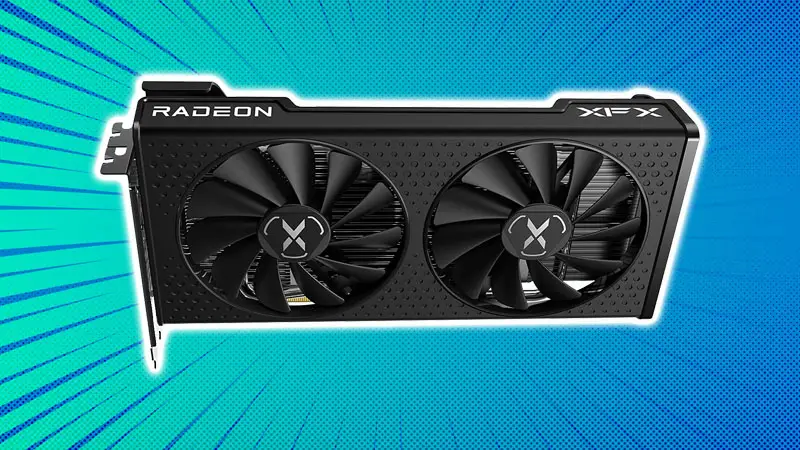 AMD has the best $300-$350 card for all those who not only want to max out games at 1080p resolution but can possibly play every game at 1440p resolution too. Unlike the RTX 3050, it is easier to find an RX 6600 at a fair price and since it is a huge step up from the former, it provides much better value for the money.
The Radeon RX 6600 is roughly 30% faster than the RTX 3050 and even higher in some games. This means you will easily max out all the graphical settings including textures, anti-aliasing etc. at 1080p without dipping below 60 fps. The card is even capable of maxing out many games at 1440p resolution, however, some games will require you to adjust some settings to maintain consistent performance.
Coming to its specs, it comes with 1792 Stream Processors and 8GB of VRAM. It is also capable of doing Ray Tracing but I simply don't recommend going for it as RX 6000 series GPUs aren't as powerful as the RTX 30 series from Nvidia.
---
Nvidia Geforce RTX 3060 Ti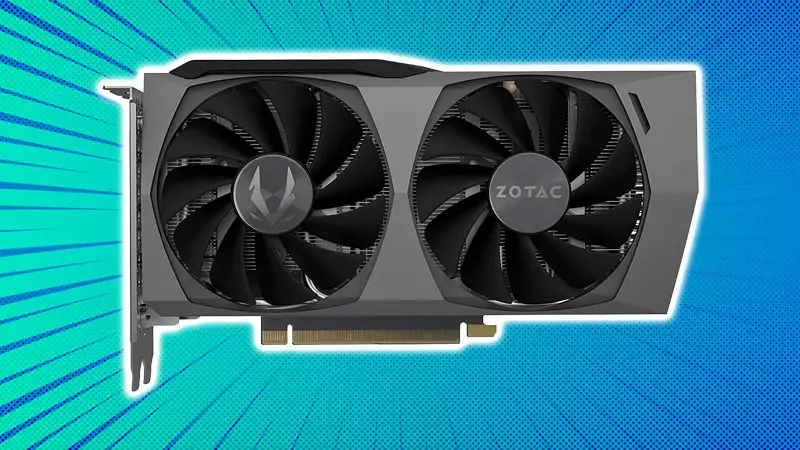 Next, we have the RTX 3060 Ti which is an insane GPU for 1440p resolution. This card kills every game at that resolution and can provide much more than 60 fps in many titles. It is at least 20-30% more powerful than the RX 6600 as well as the 6600 XT.
It is worth its price if you can get it at its MSRP because it is only $50 more expensive than the 6600 XT. Also, it is great in Ray Tracing and with the help of DLSS, you can achieve more fps than on native resolution. RTX 3060 Ti also comes with 8GB of GDDR6 memory but on higher memory bus width of 256-bit which provides higher memory bandwidth for games.
It also comes with significantly higher Cuda Cores than the RTX 3050(Almost 5000) and therefore, the execution of operations is faster. I believe that it is the perfect GPU for Ryzen 5500 but if you want even more then consider the next and last option.
---
Nvidia Geforce RTX 3070 Ti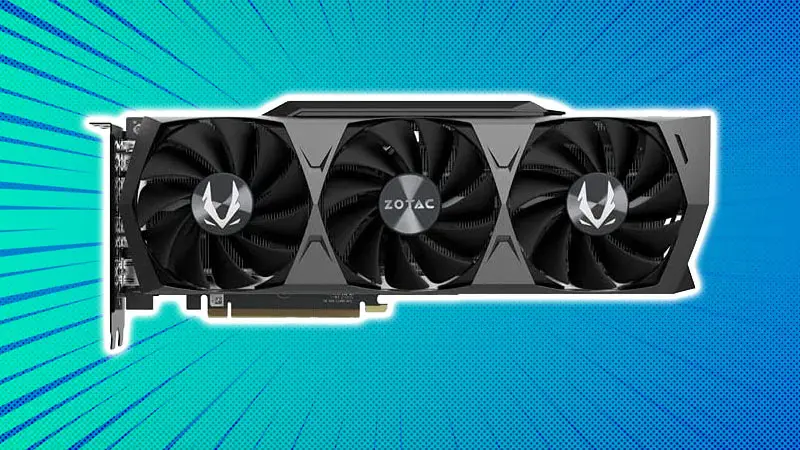 Last but definitely not least, the RTX 3070 Ti is an absolute monster for 1440p gaming and is capable of playing even at 4K. Let me make it clear that the RTX 3070 Ti is not the best match for Ryzen 5500 because it is overpowered and better off with something like Ryzen 5700X or 5800X.
0However, make no mistake, the performance will be very much similar to using it with Ryzen 5500 as you would get with a higher-end CPU. RTX 3070 Ti comes with 6144 Cuda Cores and 8GB of VRAM. This is the only thing I dislike in it as a high-end card like this should at least come with 12GB of VRAM, however, the memory type used in it is GDDR6X which runs at 19Gbps.
This allows it to have a memory bandwidth of up to 608GB/s. Most games like faster memory and higher memory bandwidth on higher resolutions and therefore, you will get more consistent performance across various areas in graphically intensive games.
This card costs $600 officially but the cost will increase as you go higher in the AIB OC editions.
Related- Best Graphics Cards for Ryzen 5700X
---
Wrapping Up
Other than these 4 GPUs, you can also go with RX 6600 XT, RTX 3060 or even the RX 6700 XT. Each of these cards will affect the performance noticeably but I simply don't think it reasonable to put everything on the list. I prefer listing graphics cards with a reasonably good gap in their prices so that when you opt for a better one, you can at least have 20% or more performance.
Let me know what do you think about the list? and are you are going to buy the Ryzen 5500 or will you wait for the Ryzen 7000 series CPUs?