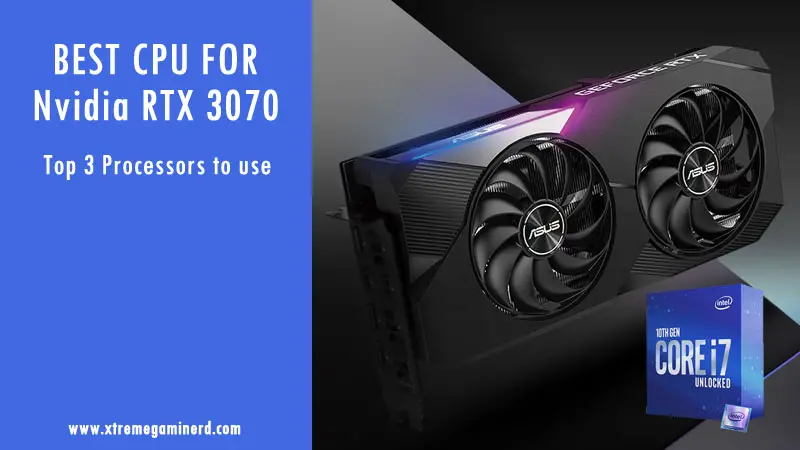 The RTX 3070 is the new RTX 2080 Ti. This card is so powerful that it needs a worthy CPU to combine with for gaming on higher resolutions. It is capable of playing most of the games on high to ultra settings at 4K resolution with more than 60 fps. This makes it the most affordable 4K graphics card ever made by any manufacturer, thanks to the Nvidia's Ampere architecture which makes it roughly 60% faster than the RTX 2070.
Using this card with any i3 or any other budget CPU like Ryzen 5 series CPUs is actually minimizing its full potential. While with these CPUs you will be able to achieve good fps on ultra settings, you will actually make your PC very disproportionate in terms of performance in each area. I recommend that if you use the RTX 3070 for your gaming PC, your PC should also handle CPU-intensive tasks well and achieve faster results in applications that take more time with budget-CPU builds.
There are a couple of great CPUs that I recommend to go with this beastly Ampere GPU and I am sure you won't disagree with me after checking out the list below.
---
The Minimum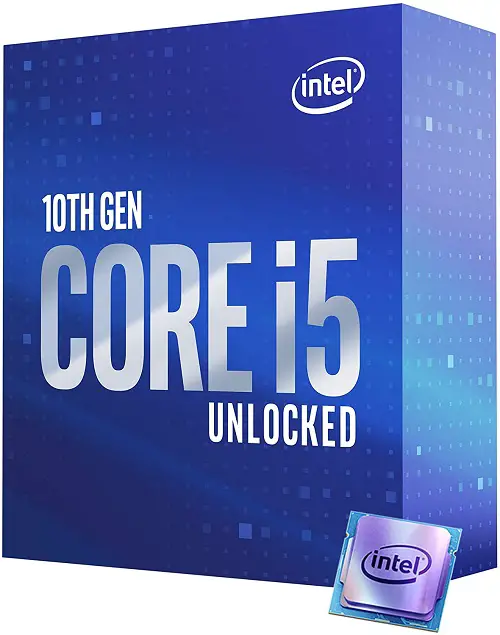 While it's not the best CPU for RTX 3070, it's definitely the best budget choice in case you are short of cash or just want your PC to do gaming. The i5 10600K is a powerful 6 core processor with hyperthreading which uses the 12 threads as virtual cores making your system faster overall in multitasking and gaming.
6 cores and 12 threads by in no means can bottleneck in any game even at 4K resolution. The processor costs just $250 and is considered as the best mid-end choice for gaming in 2020. For high performs, it brings the fastest clock speeds we have ever seen on any i5. With up to 4.8GHz frequency in boost clock, this CPU minimizes the chances of any dips in fps while gaming at any instance.
---
Best Value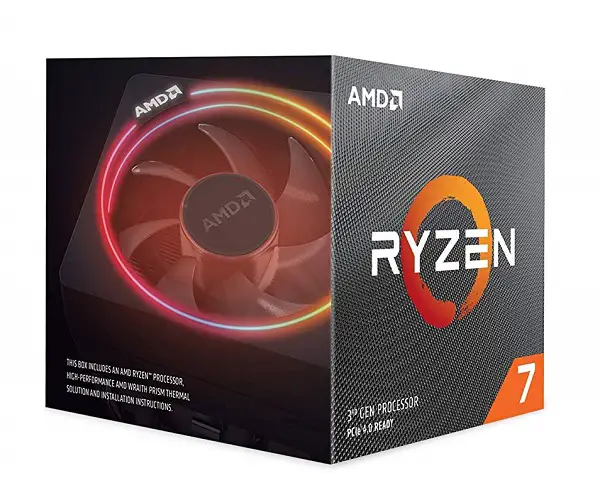 The 3rd gen of Ryzen series is still rocking and consists the most selling processors. The Ryzen 3700X is a beastly 8 core processor with 16 threads which beats all the 8 core processors for its price of less than $300. Also, unlike the unlocked Intel processors, it comes with a good stock cooler that features RGB lighting circle ring on the top and has thermal heat pipes within aluminium heatsink.
It has a core and boost clock speed of 3.6GHz/4.4GHz. While these are lower than that of i5 10600K, it doesn't create any bottlenecks in gaming. Combined with the RTX 3070, you can expect similar performance to i5 10600K in gaming while better performance in CPU-oriented applications like video processing and 3D rendering. With this CPU you will have to use an X570 motherboard if you want to unlock most of the advanced features especially overclocking but you can also use a B550 motherboard if you are low on budget.
Related:- Best power supplies for RTX 3070
---
Best and Recommended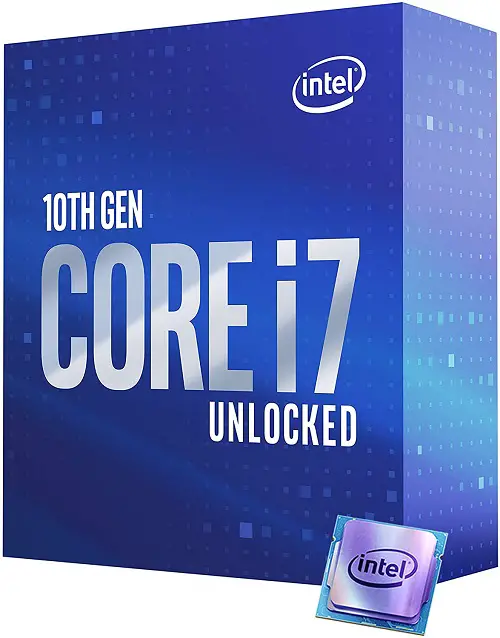 Intel Core i7 10700K replaces the 9th gen 9700K and brings better specs. Now, it has been equipped with hyperthreading, thanks to AMD due to which Intel took some good measures in order to provide gamers with an 8 core 16 thread processor for less than $400.
It features a 3.8GHz base clock while the 5.10GHz boost clock is the fastest on any mainstream i7 CPU. It is the fastest $400 processor for gaming and can possibly be a good productivity component as well. It will definitely provide more fps with RTX 3070 than the Ryzen 3700X as the 9700K already outperformed the Ryzen 3700X by a small margin and the 10700K is faster in single-core as well as multi-core processes.
In short, it can be said that this is the best match for this $500 GPU.
---
Conclusion
You might be thinking why I didn't include any other higher-end processor? The answer is simple. RTX 3070 costs $500, any processor that costs above $500 even though can be beneficial for a lot of CPU dependent works, for gaming i7 10700K is enough to handle. The i9 10900K can be a good CPU too but this list is based on what to use with RTX 3070 and not vice versa. 10900K right now is above $700 although its original price is $500 and you should only use it if you are more concerned with non-gaming tasks than gaming.
Related:- Best CPU for RTX 3080