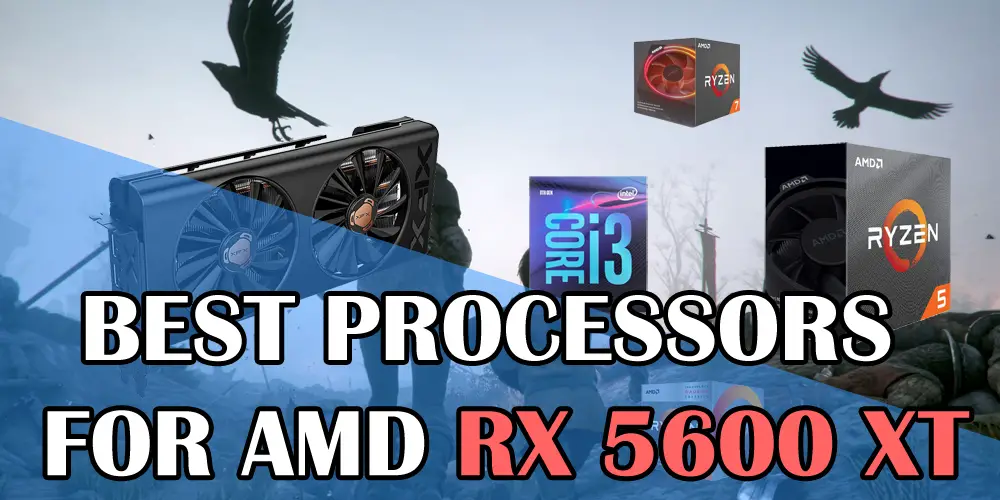 Introduction
AMD recently launched its next RX graphics card in the 5000 series after the successful RX 5700/XT card. The RX 5600 XT is meant to be a powerful GPU for 1440p resolution and also a good future proof for 1080p. This card features 2304 Stream Processors, 6GB of GDDR6 memory with an interface of 192 bit, and a Navi 10 graphics processor.
This card is around 5-10% slower than the RX 5700 and around 10-15% faster than the GTX 1660 Ti. It's also equivalent to the RTX 2060 GPU but perform much cooler with the same performance. For a price tag of $300, this is a great choice for building a mid-high-end Gaming PC for 1440p but will require a decent processor to handle it and maximize its potential.
There are several choices right now in the CPU hierarchy for this GPU but I have listed only those processors which will boost the fps more than the others for a similar price. Do check out this list and select according to your need and do not hesitate to ask questions or have a discussion in the comments section.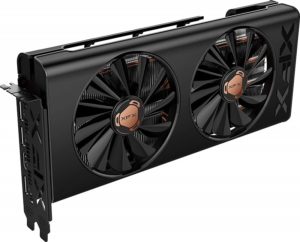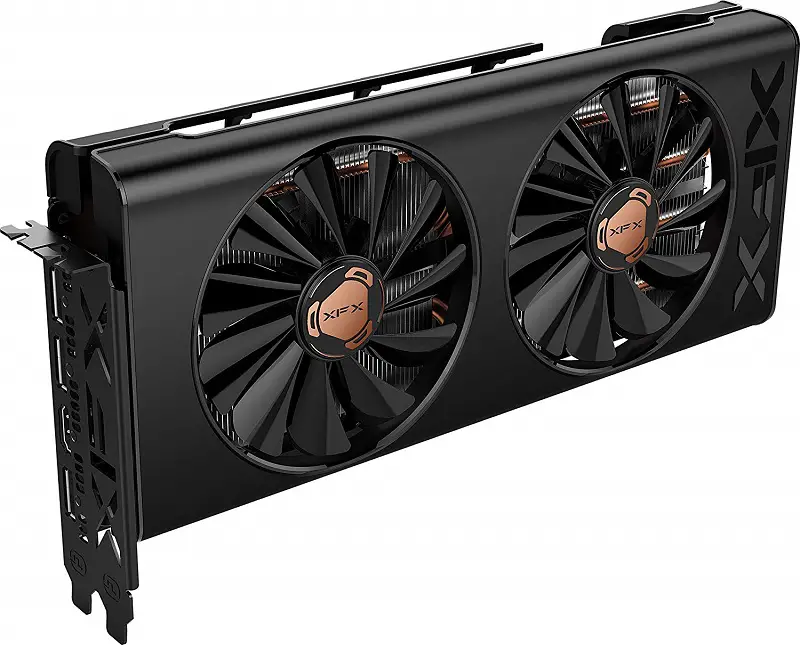 ---
Intel Core i3 9100F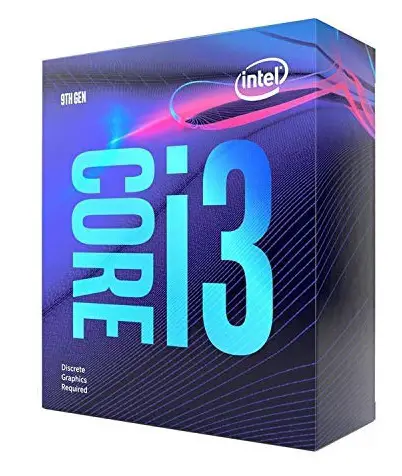 A list without i3 9100F for a mid-end or mid-high end GPU like RX 5600 XT is incomplete. Not that this is the best one for achieving the full potential but this one is the best budget graphics card for any mid-tier GPU. It's because of the 4 real cores present in it and the high single-core performance the 9th gen Intel processors can give. Intel Core i3 9100F has been among the favourites of gamers and PC builders who are on a budget and want to gain the maximum fps in games by spending the least amount of money.
It features a core base clock of 3.60GHz and a boost clock of 4.20GHz which is among the best you can get on an i3 processor. As it is a power-efficient chip, it is denoted by the "F" which means that it will consume less power compared to the non-F version. While the non-F version costs more than $120, this one will come under $100 and performs only around 5% slower. Its TDP is only 65 Watts and it won't need a heavy CPU cooler for cooling. A simple $20 CPU cooler like DeepCool Gammaxx 400 will do the job. It's an ideal fit for RX 5600 XT but not the best and I only recommend it if you are not having a good budget for your PC. But if you really want something that takes the full use of RX 5600 XT, then consider the next options.
---
AMD Ryzen 5 3400G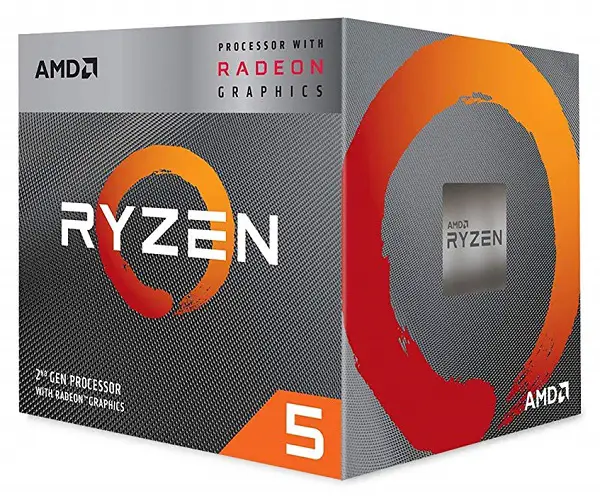 Ryzen 5 3400G is another alternative for i3 9100F. If you don't want to use Intel processors for some reasons, then consider this one. It has 4 cores and 8 threads unlike the i3 9100F and performs very similar to the latter. However, i3 9100F is a purely gaming processor so it provides a little more fps in some games. 3400G, on the other hand, is a perfect CPU for gaming as well as multitasking. You can do other CPU-intensive stuff with it as well.
The 3400G is clocked at 3.7GHz and has a boost clock of 4.2GHz. This is very similar to the i3 9100F but it has two exceptions. It comes with a stock heatsink and also has an integrated GPU which is far better than any Intel processor can provide. Currently, it is the fastest iGPU processor that can play games at 720p on medium settings. So, in case you are not using a dedicated GPU or your GPU malfunctions, you will still be able to do some casual gaming. But I recommend RX 5600 XT to achieve 60+fps in most of the games at 1440p.
Check out the comparison between i3 9100F and Ryzen 5 3400G:-
---
AMD Ryzen 7 2700X
While the Ryzen 3rd gen processors are already out, the 2nd gen Ryzen processors are made cheaper than ever before. Among them is the beastly Ryzen 7 2700X which now only costs around $170 and features unmatchable specs that can't be found on any processor in any generation and in any series. The Ryzen 7 2700X is very close to the 3rd gen 3700X in terms of comparison and in gaming, there is a 10% difference in performance. So, although you won't get the best performance out of the RX 5600 XT, you will still get a powerful processor that will last for a couple of years easily which will also be able to do multitasking and other CPU-intensive tasks.
This chip comes with 8 cores and 16 threads with a base clock of 3.7GHz and a boost clock of 4.3GHz. It also comes with a Wraith Prism cooler which will be fine for overclocking it mildly.
---
AMD Ryzen 5 3600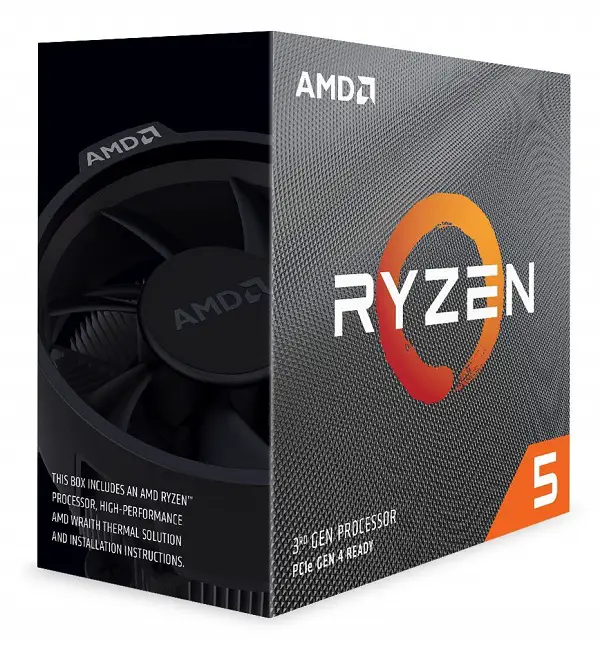 The most powerful CPU for RX 5600 XT is the Ryzen 5 3600 and it will provide you with the most performance for money with this GPU. The 3rd Gen Ryzen processors are the best in gaming among all the available AMD processors and compete head to head with the Intel 9th gen processors. Ryzen 5 3600 is even faster than the Ryzen 2700X in gaming although it features a lower core and threads count. The reason is better technology and refined architecture.
It has 6 cores and 12 threads and is clocked at 3.6GHz and features a boost clock of 4.2GHz. Initially, it was launched at $200 but now it costs $180 and provides a good alternative to the Ryzen 2700X. This CPU will provide you with the most value for money no matter what GPU you will use with it. The next one that is supposed to be on the list is the i5 9600K but due to the closeness in performance and a high difference in pricing, I don't recommend going with the latter and Ryzen 3600 should be enough for handling RX 5600 XT.
---
Conclusion
For a price range of $100-$200, you will have all the best-performing CPUs that will maximize the potential of RX 5600 XT for their prices. Going above Ryzen 5 3600 won't fetch a significant improvement in performance and going below i3 9100F will bottleneck RX 5600 XT.