The need for a capable CPU is really high when it comes to graphics cards. This is because there is a possibility of bottlenecking from the CPU if it can't assign the number of instructions a GPU can handle.
When the GPU is comparatively much stronger than the CPU, we see the performance diminishing particularly in video games where a balanced CPU-GPU combo is required to maintain steady performance. This is why for every GPU, users must use a similarly powerful CPU to obtain the best results.
The Radeon RX 7700 XT is the one we are taking care of in this post where we will see what are the best possible CPUs you can use with this mid-range video card from AMD.
AMD Radeon RX 7700 XT Overview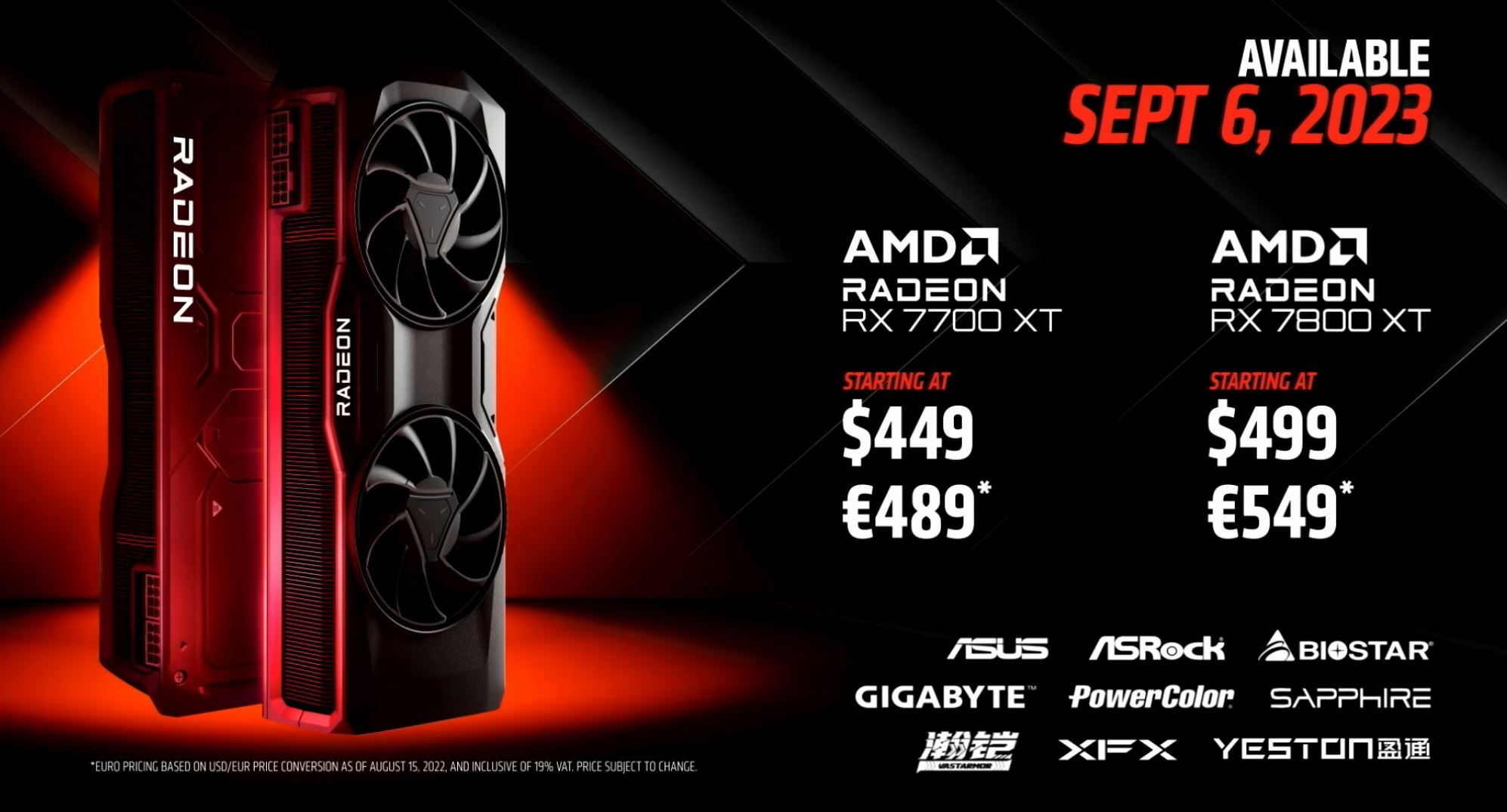 The Radeon RX 7700 XT belongs to the RX 7000 family based on the RDNA 3 architecture. The RX 7700 XT is based on TSMC's 5nm process node, features a cut-down Navi 32 die, and brings 3456 Stream Processors. It boasts 12GB of GDDR6 memory based on a 192-bit bus resulting in a memory bandwidth of 432GB/s.
The card features a base clock of 1900MHz and a boost clock of 2544MHz. Officially launched for $449, the RX 7700 XT competes with the RTX 4060 Ti 8GB and 16GB editions.
Best CPUs for the RX 7700 XT
From more than a dozen CPUs for the 7700 XT, we chose only the top four that will make sure you get superior performance without overspending. Whether you have a budget of less than or more than $200, we have an option for you. Make sure you read the details carefully before making up your mind.
Intel Core i5 12400F
Buy on Amazon
Buy on Newegg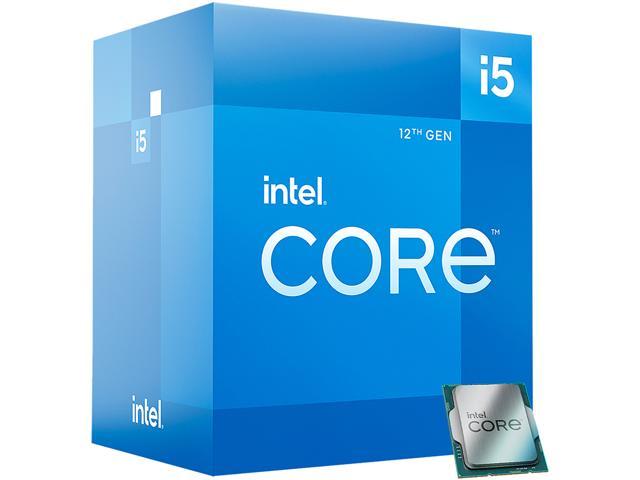 The minimum I suggest going with the RX 7700 XT is the Core i5 12400F from the Alder Lake family. To this date, it is pretty much relevant as it costs much less than the Core i5 13400F and delivers fantastic value for the money. It comes with a hybrid architecture and features 6 performance cores and 12 threads.
The clock speeds are also decent with a base clock of 2.5GHz and a boost clock of 4.4GHz. It is currently one of the best budget CPUs to go with any mid-range GPUs and won't even require an aftermarket cooler or an overclockable chipset resulting in a significant cost reduction in the PC build.
AMD Ryzen 5 5600X
Buy on Amazon
Buy on Newegg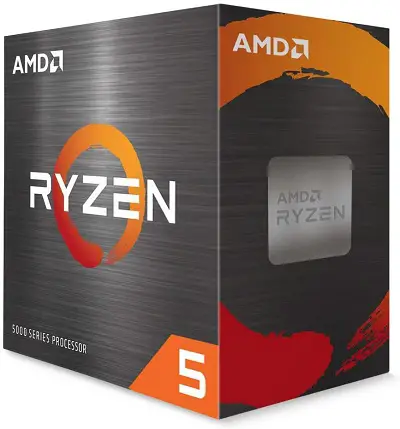 A little better and minimally faster, AMD's Ryzen 5600X is a killer CPU even after three years of its launch. It is based on the Zen 3 architecture and brings 6 cores/12 threads to the table similar to the Core i5 12400F. However, the biggest benefit is the overclockability which is disabled on the 12400F.
With this CPU, you can achieve a little better gaming performance across most titles and with some overclocking, you can have a noticeable performance increase. Even though it won't be significant, it will be still worth it as the 5600X costs the same as the 12400F at the moment.
If you are going with this option, make sure to use a good B450/B550 motherboard to unlock overclocking and buy an aftermarket CPU cooler to maintain good thermals.
AMD Ryzen 5 7500F
Buy on Amazon
Buy on Newegg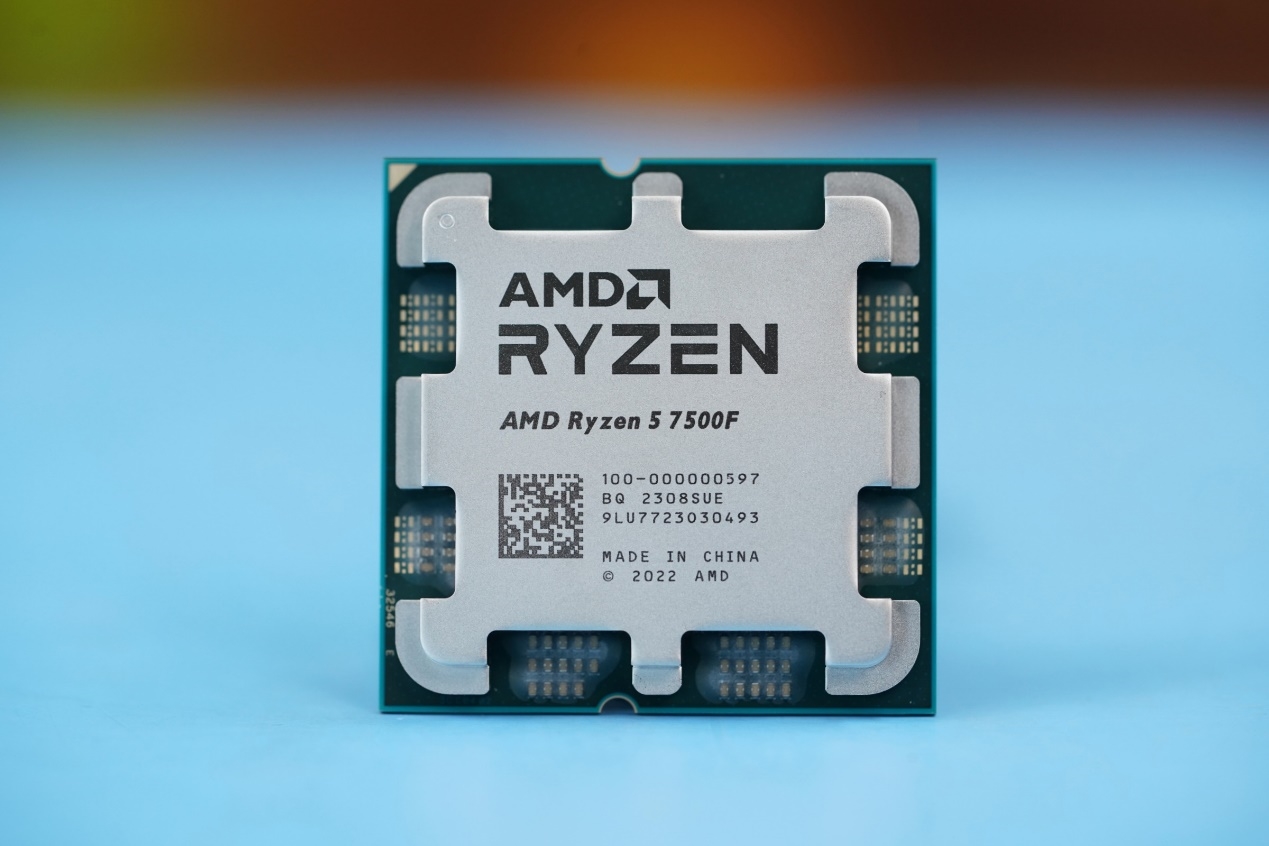 This one is pretty new with the performance better than the Core i5 13400F while costing $30 less. Even though the Ryzen 7500F won't be available in every part of the world, it still makes sense to list this one out because if you can find one, then there is no need to think twice about buying this CPU.
The Ryzen 7500F is a Ryzen 7600 equivalent with integrated graphics disabled. It comes with 6 cores and 12 threads clocked at 3.7-5.0GHz. It is based on the Zen 4 architecture and hence, you will need the AM5 motherboard to use it. In various tests conducted by independent reviewers, the 7500F has proved itself to be better than any processor for less than $200 and therefore, it is a worthy choice for the RX 7700 XT.
AMD Ryzen 5 7600X
Buy on Amazon
Buy on Newegg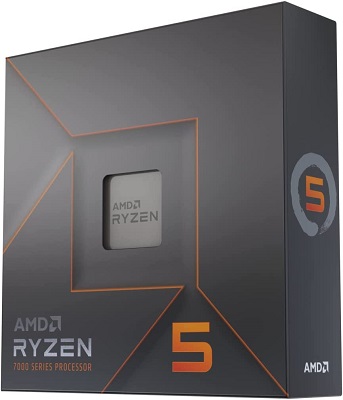 Last but not least, if you can't find the Ryzen 7500F, then consider going with the Ryzen 5 7600X which is faster than the former and also brings integrated graphics to the table. Even though it was launched for $299 initially, its cost has come down significantly. Now it mostly remains under $249 and right now it is $219 at the time of writing.
It is based on the Zen 4 architecture and brings 6 cores/12 threads to the table. The clock speeds are much higher than the 7500F sitting at 4.7GHz as the base clock and 5.3GHz as the boost clock. This results in better stability in gaming and higher performance. Moreover, you can take its performance to a new level with overclocking but you will need a good B650 motherboard to do it.
Make sure you also use an AIO cooler if you intend to do so.
Final Words
Neglecting the need for your GPU will hinder your gaming performance. One of them is the choice of your CPU. Therefore, plan your budget and choose wisely. Make sure you read the details of every CPU before deciding and let me know if you have any concerns in the comments below.