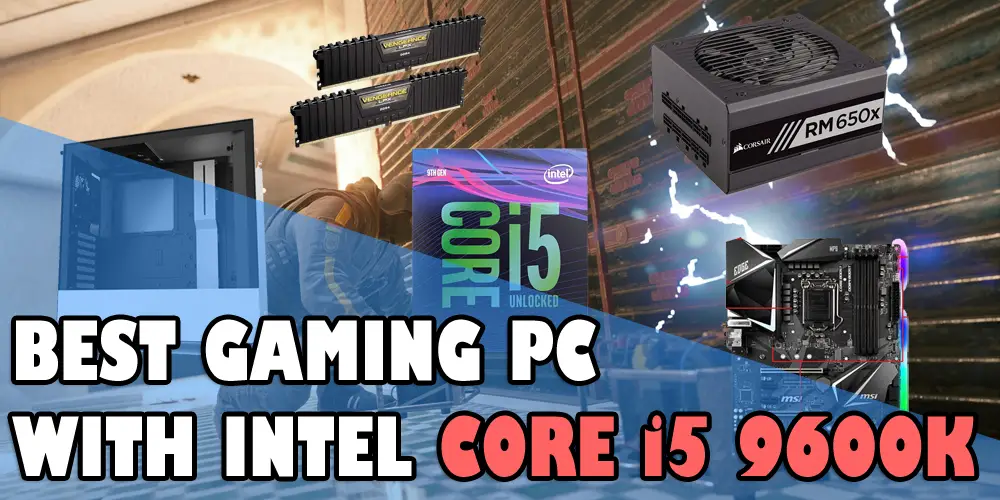 Introduction
Since the release of AMD's Ryzen 3rd gen processors, Intel has been in a panic situation because of its costly processors. The processors that were costing very high are currently lower sales as compared to the AMD CPUs and thus Intel decided to lower down the price.
As we all know that Intel Core i5 9600K is the best CPU for $250 for purely Gaming and wins over the Ryzen 3600 with a couple of fps more, it doesn't make sense to buy it unless its price comes close to the price of Ryzen 5 3600. Intel, therefore, reduced its price to less than $220 which now makes it a decent buy if you want to have the best gaming experience.
If you don't have any need for multitasking and other heavy stuff like that, then I would definitely recommend i5 9600K for your PC build otherwise you can check out the Ryzen 5 3600 Gaming PC if you need to do more than just Gaming.
Intel Core i5 9600K features solid Six Cores that will ensure you don't run out of Cores in any task. These cores are clocked at 3.7GHz and can be easily taken up to more than 4.7GHz which is its boost clock with the help of overclocking. As games love overclocking, you will be seeing better results which will result in smoother gameplay. For making a PC using i5 9600K, I recommend the following components that will ensure that your PC remains balanced in everything and provides good value for your money.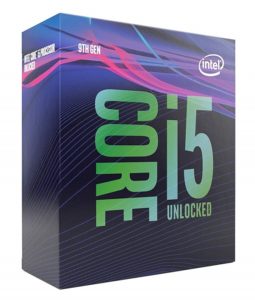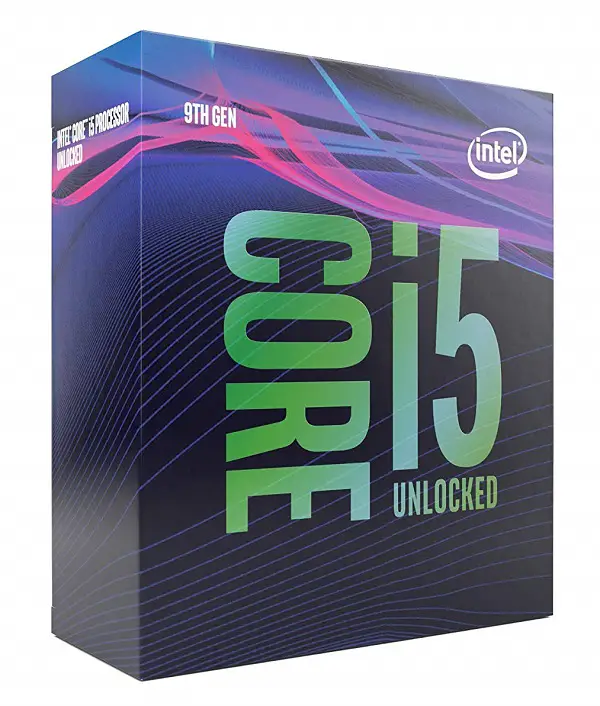 ---
CPU Cooler
Cooler Master MasterLiquid LC240E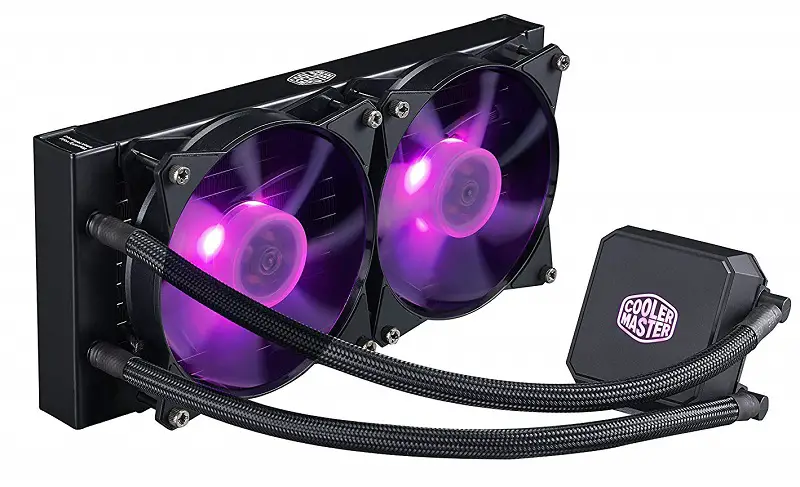 Intel Core i5 9600K doesn't come with a stock heatsink. So, you will have to buy a CPU cooler separately. Even though locked Intel processors do come with stock heatsinks but they are useless and for overclocking the i5 9600K, you will need a good cooling solution.
Cooler Master LC240E RGB is a cooler which comes under $80 and features a 240mm radiator that will help you overclock your processor even in a chassis that doesn't have good airflow. It comes with 2x 120mm RGB fans that will light up your rig. This cooler will help you achieve up to 5.0GHz with this processor easily and will maintain the temperature for consistent performance.
Motherboard
MSI MPG Z390 Gaming Edge AC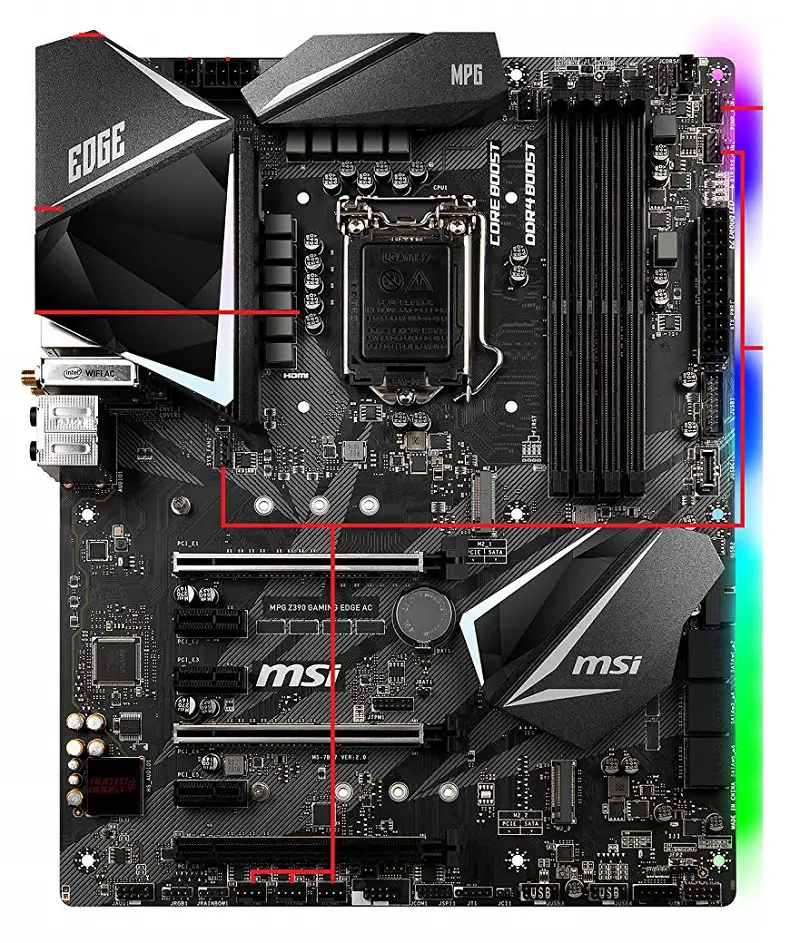 As the i5 9600K is unlocked, you will need a good Z390 chipset motherboard so that you can squeeze out the performance out of your processor for more performance. If you use a good CPU cooler like I have listed above, you can surely maintain good clock speeds on all cores.
This motherboard has an 11 power phase VRM that uses doublers for more stability and decent heatsinks for cooling. They aren't very good but will be enough for controlling the temperature for stable performance. This board has 3x PCI-e x 16 slots out of which 2 slots use Steel Armour for more strength and supports Nvidia SLI as well as AMD CrossfireX.
The best thing about this board is that along with all the advanced features and support for latest components, it has inbuilt Wifi adapter which will help you get connected without using a LAN cable or a PCI-E Wifi card.
RAM
Corsair Vengeance LPX 16GB
Currently, 8GB RAM is the minimum for playing games at 1080p and higher resolutions without any bottleneck but nowadays, systems need more RAM to work with as compared to the past 3-4 years and in future, it may lead to some bottlenecks. So, I recommend getting 16GB of RAM for eliminating the possibility of any type of bottlenecks.
These 2x 8GB sticks of RAM from Corsair Vengeance are clocked at 3000MHz and are among the cheapest ones in the market. They are fast enough to provide you with the best performance you can get and are very popular due to their reliability and brand name.
Graphics Card
Sapphire Radeon Rx 5700 8GB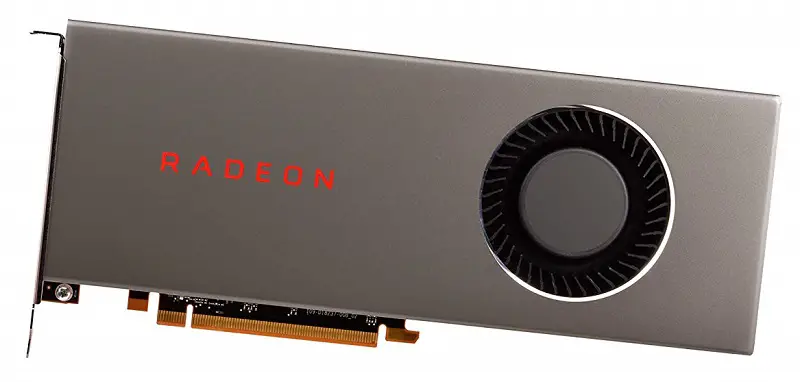 AMD's Navi RX 5700 gave a great shock to the Nvidia RTX cards which was never seen before and due to this Nvidia panicked and reduced the RTX cards price but still, AMD's Navi cards are cheaper and perform better than their competitors from Nvidia. Currently, the best value GPU from all the tiers you can buy is the RX 5700. It provides even better value than the RX 5700 XT due to its pricing and is a great card for 1440p resolution.
For getting more than 60 fps on 1440p resolution, you just need to pay less than $350 for this card and you will be able to max out almost every game at that resolution. It only has one drawback as compared to the RTX cards which is the lack of Ray Tracing but it hardly matters right now as we don't have as that many games which use this technology.
RX 5700 is an 8GB GPU which will ensure that you can max out the textures, foliage, anti-aliasing and different settings on higher resolutions without worrying about the dip in fps. It is one of the best matches for the i5 9600K and I believe that unless you are an Nvidia fanboy, you should go for this one instead of the RTX 2060 Super.
Storage
Silicon Power 1TB SSD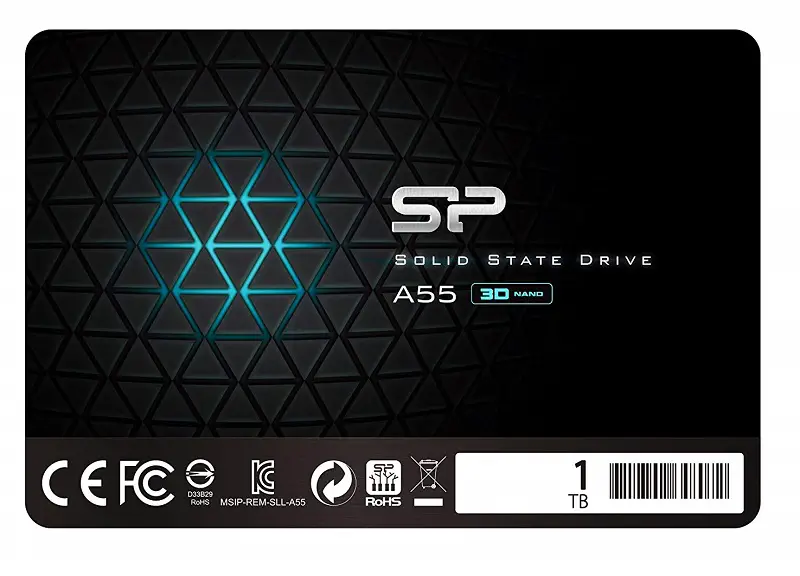 For almost every build I am recommending only SSDs because they are getting cheaper and cheaper day by day. As they are getting more common, traditional hard drives are soon disappearing from the mainstream market. Sales of SSDs have risen up which is a good thing as an SSD is around 6 times faster than a mechanical hard drive.
With less than $100 in your pocket, you can now get a 1TB storage in an SSD from Silicon Power which will be enough for storing your OS, files and a couple of big games. This should pose no problem for a couple of months and if you ever fear that you are running out of space, then you can upgrade your storage either by an SSD or by a hard drive.
Power Supply
Corsair RM650X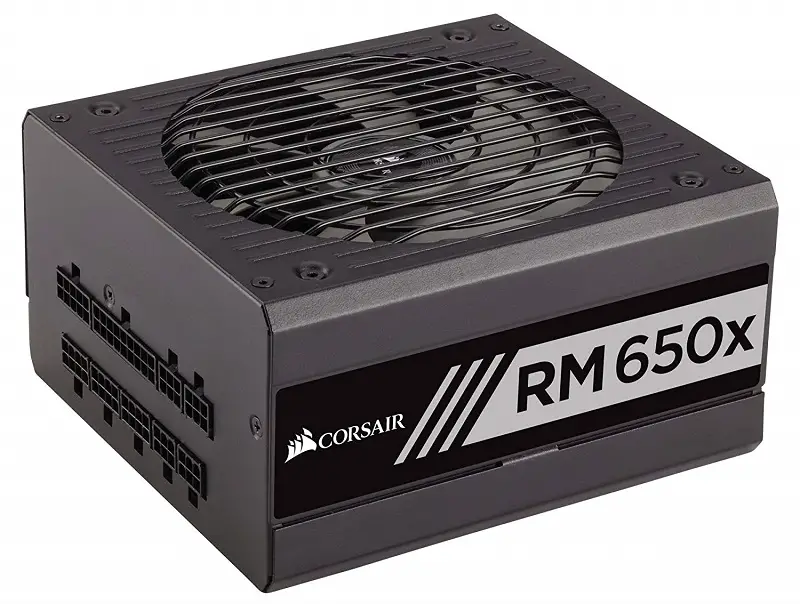 A lot of people ignore using a good power supply. While it is true that their PC will work but not for a long time. Getting a cheap power supply risks all of your components which means your investment will go in waste if an electrical fault damages them. For this build, a mere 500 watts reliable power supply will be enough but for future-proofing this build, I chose the 650 watts PSU from Corsair from the RM series which features 80 Plus GOLD Rating that will deliver up to 90% power efficiency on typical loads.
As it is fully modular, you will need to attach only those cables which you will use and this will make your system look cleaner. Corsair RM series power supplies are very much reliable and they are one of the most bought power supplies in the world.
Chassis
NZXT H510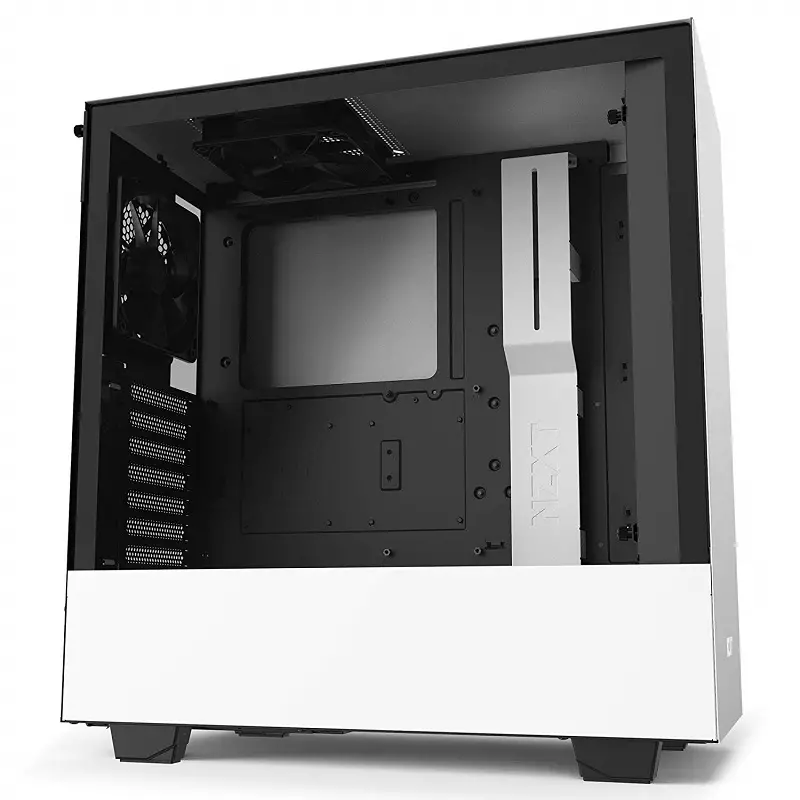 One of my favourite brands for chassis which is NZXT makes unique designs for an elegant look which catches attention so easily. Even though the case H510 looks very plain from outside, it still gives a very premium feel. This case is similar to the original S340 which has now been redesigned into several new types of chassis.
This one too uses some different designs from inside to make things easier. The front panel is plain and covers everything but the rear panel uses ventilation for cool air intake which was from the bottom in the original S340.
The case features a full-length PSU shroud that can cover all of the unused cables, as well as storage devices for a cleaner look and the big metal cover inside the main area hides the cables better than the simple routing holes. The CPU cooler I chose for this build will be perfect for this chassis and will work fantastic at the front. The hot air that generates inside the case can be pushed outwards using the rear and the top fans.
---
Total~ $1130 , $1057[Black Friday Special Price]
---
Conclusion
Intel Core i5 9600K is a solid Gaming CPU which is right now cheaper than ever before and is worthy of your buy if you are building a purely Gaming PC. This 6 core monster along with RX 5700 can destroy any game at 1440p and will deliver over 60 fps on ultra settings. In case you want to use something else and want suggestions, you can put your comment down below in the comments section.