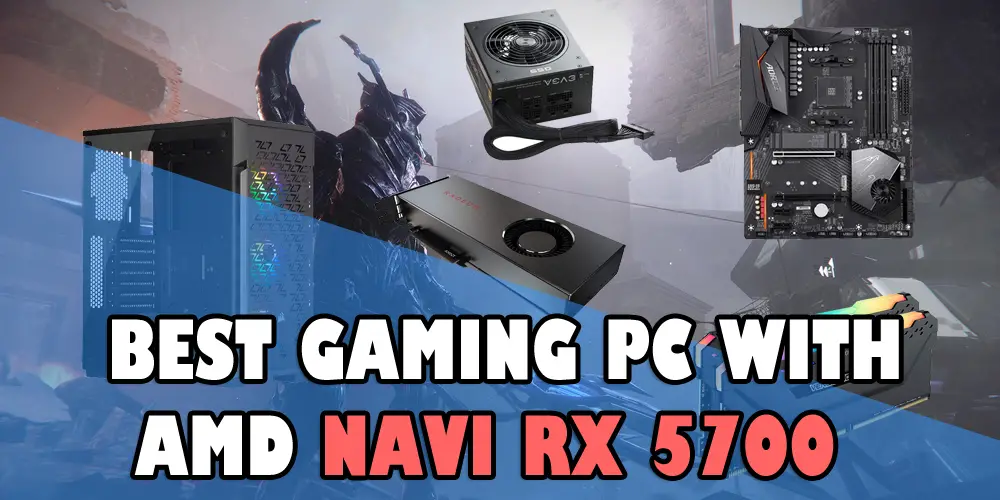 Introduction
It's time when you need to switch to AMD for better value and better price to performance ratio. I am not saying that Nvidia RTX graphics cards are "BAD" but for a much lower price, AMD is offering one of the best and power-efficient graphics cards that we haven't seen in years that compete directly head to head with Nvidia GPUs for a significantly lower cost.
Among them is the Navi RX 5700 with 8GB of GDDR6 memory that is capable of maxing out games on ultra settings at 1440p resolution which is an awesome feat for only $350. This card features 2304 Stream Processors and up to 1725MHz of boost clock on the reference card. Its TDP is only 180 watts which makes it a good choice for any PC build that uses around 600 watts of power supply. Now, you won't need to spend a lot of money on expensive 800 or 1000 watts power supply that was the case before with the AMD high-end cards.
In this post, I am going to list down the best parts for this GPU that will let you build a powerful PC that can max out games at 1440p and be ready for further upgrades without any significant and major changes in the build. All the parts that I have chosen will provide you with the best value for money and a gorgeous system that you will love to look at. So, without wasting so much time, let's jump down to the list straight away!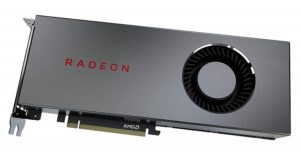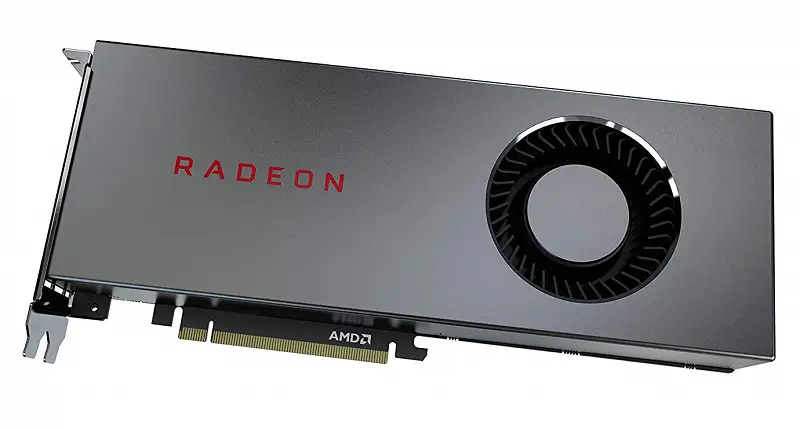 ---
CPU
AMD Ryzen 7 3700X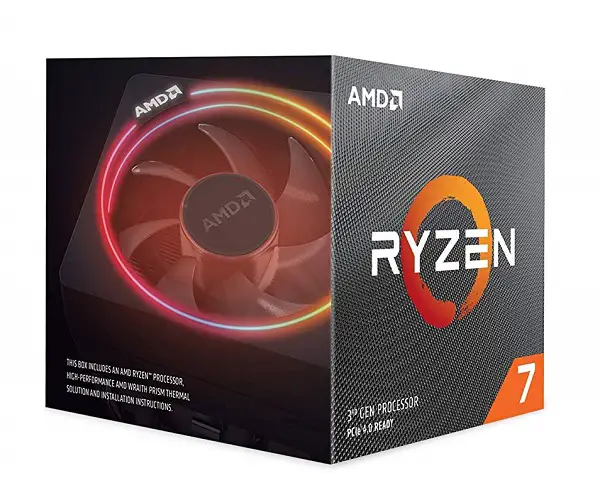 As you all know AMD Ryzen 3rd gen series is already out since July 2019 and we have some awesome processors from AMD that beat Intel processors for the same or lower price. Among the high-end processors, we have the Ryzen 7 3700X which is currently the best 8 core processor for gaming and productivity due to the presence of 16 threads in it. Though Intel i7 9700K beats it in purely gaming but having those extra threads are worth it for other tasks.
It is clocked at 3.6GHz with a boost clock of 4.4GHz. As it is also overclockable, you can easily take it up to more than 4.4GHz on at least its single core with the help of a good CPU cooler. The good thing is that it comes with Wraith Prism cooler which has copper heat pipes and a big heatsink for heat dissipation. I believe that for RX 5700, it is one of the best matches for a high-end Gaming PC. I could have also recommended Ryzen 5 3600 or i5 9600K, but it's better to be future proof by investing in something that is only $100 more and gives you more cores and threads.
Motherboard
GIGABYTE X570 AORUS Elite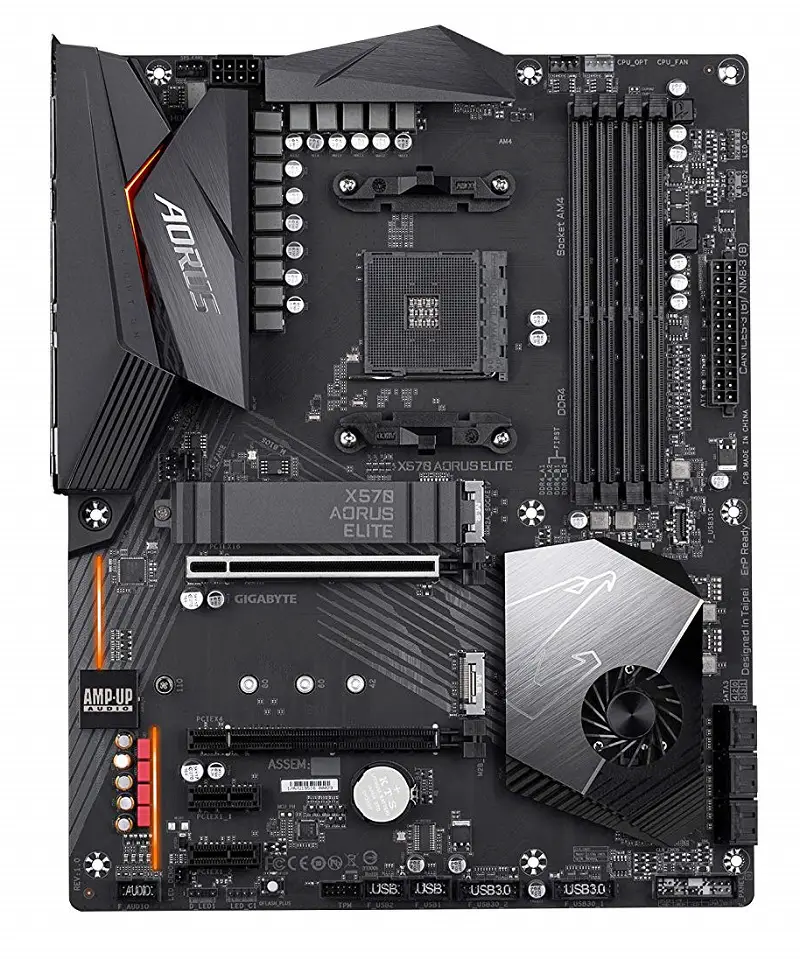 Gigabyte Aorus X570 Elite is one of my favourite X570 boards due to its powerful VRM that consists of 14 power phases that use doublers that are cooled with decent heatsinks. It's powerful enough to do good amount of overclocking on the Ryzen 7 3700X and will take your CPU almost to its full potential. It has all the basic as well as additional features which will be available for only $200.
It has a total of 4x fan headers which in my opinion are not enough for connecting all the fans of the chassis for awesome cooling but that problem can be eliminated using a fan splitter or a hub. But it surely has RGB headers as well as USB 3.1 Type C port on the PCB that is very useful if your chassis has a front panel USB type C port for super-fast speed transfer. This board will let you install all the components in this list easily and will be enough for upgrading in the future without spending a few more hundred dollars on a new board.
RAM
Corsair Vengeance RGB Pro 16GB(3600MHz)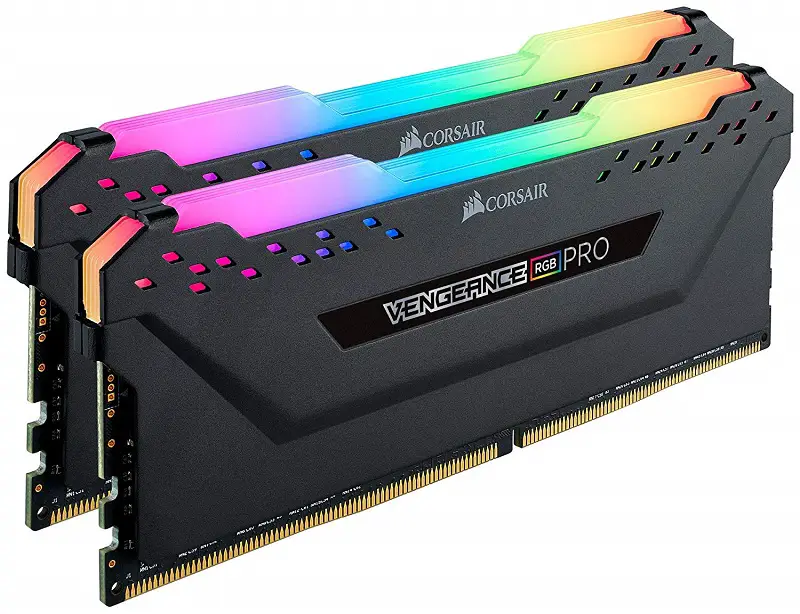 Currently, the minimum I recommend for a budget gaming PC is 8GB RAM but for a high-end PC like this one, I am recommending 16GB because some games utilize more RAM at higher resolutions and especially when you have multiple different tasks open in the background. The 16GB DDR4 RAM that consists of 2 modules with 8GB each will ensure that you surf on the internet easily on chrome and game on higher resolutions like 1440p and 4K without any bottlenecking.
Another great thing about these modules is that they are clocked at 3600MHz which perform currently the best for their price. Going below it will reduce the performance a little and if you go below 3000MHz, then you will see noticeable difference in performance. On the other hand, going about 3600MHz may not fetch greater results but you will end up wasting a lot of money.
Storage
WD Blue 3D NAND 1TB SSD

The era of traditional hard drives has almost gone and the current era is the era of SSDs. You can either use a SATA SSD or you can use this NVME SSD from Western Digital that has 1TB of capacity which is enough for storing a couple of big games as well as all of your files and operating system for quite a good amount of time. It's even faster than the SATA SSDs which cost almost as same as this one. So, better get this one for saving more space in your chassis and for significantly faster speeds.
Power Supply
EVGA 650 GQ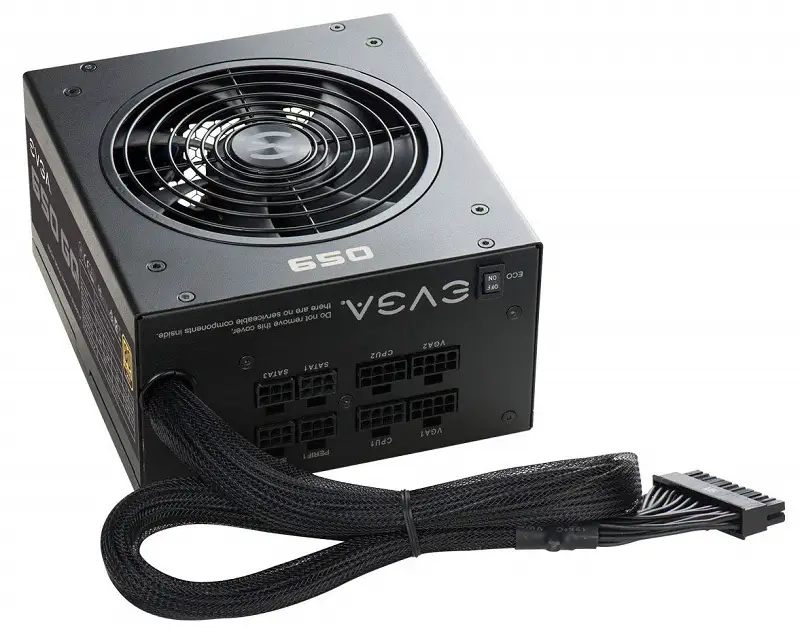 One of the most neglected things in the PC industry by a lot of users is the power supply. Right now people are getting more aware of it especially the gamers who know the value of a good PSU. A cheap PSU can damage your components by not protecting them from electrical failures and the loss will be huge. So, better invest in a good PSU like the EVGA 650 GQ power supply which is rated at 80 Plus GOLD which is capable of providing up to 90% of power efficiency.
This power supply is semi-modular which means that the ATX power cable is already connected and the rest of the cables are needed to be connected as per the requirements. This saves a lot of space and helps in managing the cables more easily. As the graphics card we are using requires only 180 watts and the Ryzen 7 3700X is also rated at 65 watts, even if you overclock them, you will hardly exceed 400 watts most of the time when everything from this build is combined together.
Chassis
Corsair Icue 220T RGB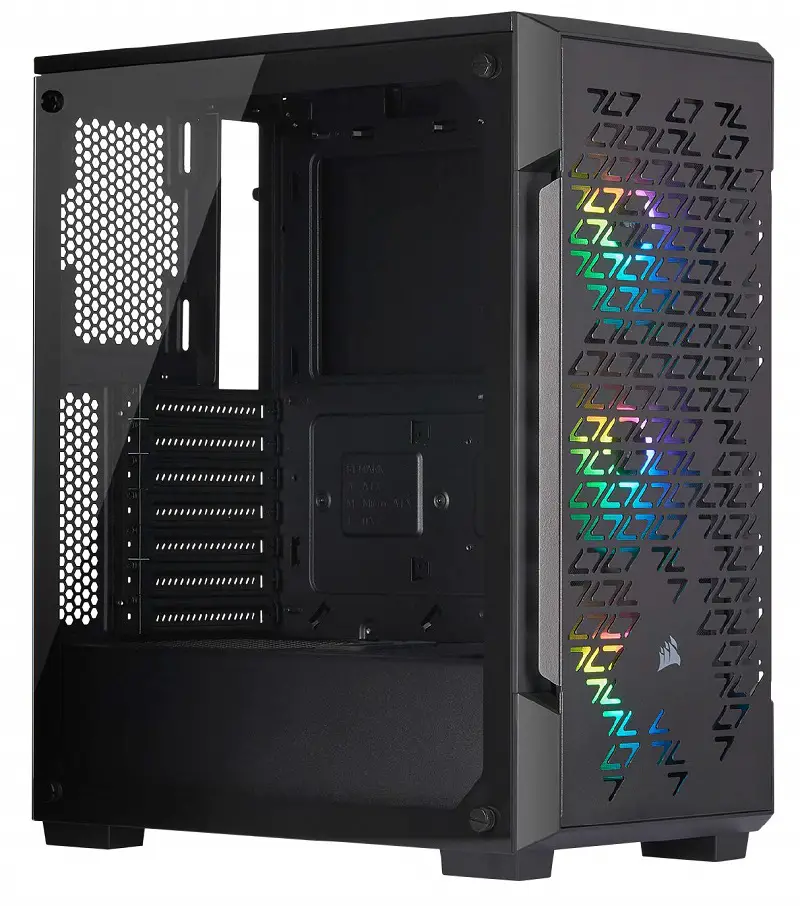 Not every mid-tower today has all the good features that one would like for proper functioning and it's disheartening sometimes because even in 2019, manufacturers are designing the cases in two different categories: Either a case will have good aesthetics or good airflow. Combining both of them is a little difficult but not impossible. Among the cases that use this combination is the all-new ICue 220T RGB chassis from Corsair.
This case is compact but has enough space for installing long graphics cards, big air coolers, AIO coolers up to 360mm, and a lot of fans. Although it's not a revolutionary case but at the price of $100, it comes with great aesthetics that are reflected by the front 3x 120mm RGB fans that are visible through the vents at the front panel and the side tempered glass panel that lets you see through.
It has a full-length PSU shroud that can hide the storage drives as well as the PSU with all the cables for a neat and tidy build. It is currently available in two colours: White and Black which you can choose based on your preference.
---
Total~ $1300 , $1214[Black Friday Special Price]
---
Conclusion
Building a Gaming PC with RX 5700 is the best thing in 2019 you can do if you own this graphics card. It's the cheapest graphics card for 1440p resolution that will provide unmatched performance for only $350. I combined it with the Ryzen 7 3700X for the best performance and for making it future proof. Also by using NVME SSD and 16GB of RAM, you will get the fastest PC for less than $1300. I believe that all these parts are currently the best ones for using in a Gaming PC and if you have any doubts, then you can let me know in the comments section below.