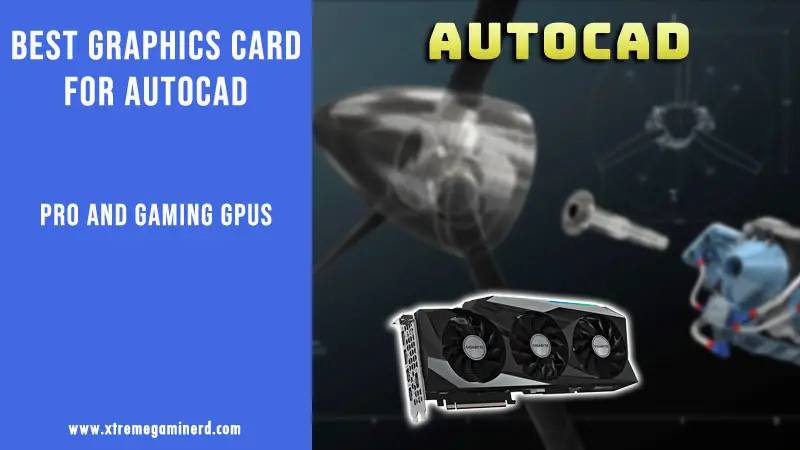 There are few things that are made for a particular purpose and others may not be able to serve it to maximum potential. That is the reason why not every graphics card is suitable to be used for workstations, especially for those who are working on AUTOCAD.
So why are these Enterprise graphics cards, are different from gaming graphics cards, and what effect they do have in the field of professionalism?
Enterprise or Professional Graphics cards appear quite similar to that of normal or gaming graphics cards in the form of appearance and they also have the same internal architecture as those of normal graphics cards. But the Professional graphics cards are specially optimized for specific graphics applications and there might be some hardware variations also.
Professional GPUs Are Better Choice
They come equipped with larger memory as compared to normal or gaming graphics cards which are as high as 32GB of memory. Also, the Enterprise/ Professional Graphics cards have ECC memory that helps in delivering accurate results. Their drivers are also quite different from gaming graphics cards, and the price of Enterprise/ Professional Graphics cards is hence, also more.
Both AMD and Nvidia manufacture specialized Enterprise-grade graphics cards for AUTOCAD and there might be still some questions on someone's mind, what exactly would go wrong if they use gaming graphics cards for AUTOCAD. The answer is very simple- some applications like Solid Works would not work with gaming graphics cards if they are used for designing. They are only compatible with either Nvidia Quadro or AMD FirePro chips.
So in this topic, we will list out a few such Professional Graphics cards that can be considered the best choice of a graphics unit to be used with AUTOCAD and the list will be based on both budget-friendly units and will go well up to the best graphic unit for AUTOCAD application.
You Can Use Gaming GPUs Too
These days we have faster and more powerful gaming graphics cards than ever before and with the development of new technologies and features, gaming GPUs are getting good for professional applications like AUTOCAD. There are a few GPU series, particularly from Nvidia that can be used to execute tasks faster in AUTOCAD. Although gaming GPUs have less accuracy, it won't hurt your skills as you are going to sacrifice less by paying less.
The Best Professional GPUs for AUTOCAD
---
Nvidia Quadro P1000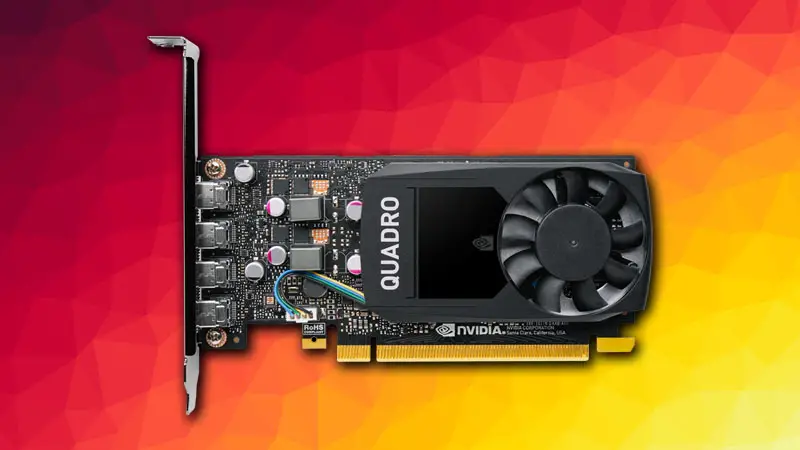 The Nvidia Quadro K1200 can be coined as an entry-level graphics unit to be used with AutoCAD. Even though it is relatively older than the new Nvidia workstation GPUs, it still gets the job done cost-effectively. It comes equipped with 4GB GDDR5 memory along with 640 CUDA cores for faster processing.
The card uses Nvidia's Pascal GPU architecture and is very powerful and efficient having a TDP of only 47W. Therefore, it doesn't need any aggressive cooling solution, and the single active fan installed on top of the heatsink is enough for adequate cooling. As it uses a 128-bit memory interface, you will get a total memory bandwidth of 82GB/s.
Its Peak Single Precision FP32 Performance is around 1.9TFlops which is impressive and should be perfect for AutoCAD beginners. Compared to the older K1200 which was one of the most popular professional GPUs a few years back, it is not only more powerful but also cheaper currently sitting at $400.
---
AMD Radeon Pro WX4100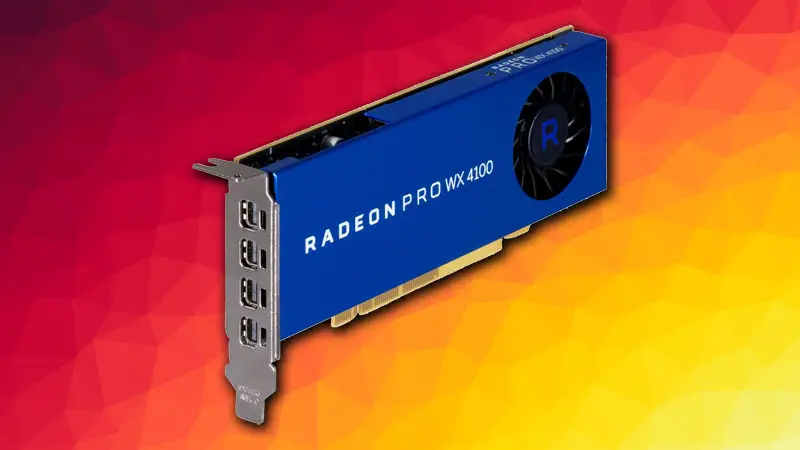 The Radeon Pro WX4100 is the fastest low-profile budget-friendly card from AMD. It is manufactured using the Polaris-based GPU architecture. The Radeon Pro WX4100 comes equipped with a 1024 Stream Processor and offers 4GB GDDR5 memory bandwidth. The Radeon Pro WX4100 is capable of offering peak performance of 2.4 TFLOPS.
The Radeon Pro WX4100 supports a 4K display and can run up to 4 monitors. At full load, the power consumption of the card remains as low as 50W. The Radeon Pro WX4100 supports DirectX 12, OpenGL 4.5, OpenCL 2.0, Shader Model 5.0, Vulkan 1.0 also. Out of the two above-mentioned cards, we will likely favor the Nvidia Quadro due to its lower price range and better thermal solution.
---
Nvidia Quadro RTX 4000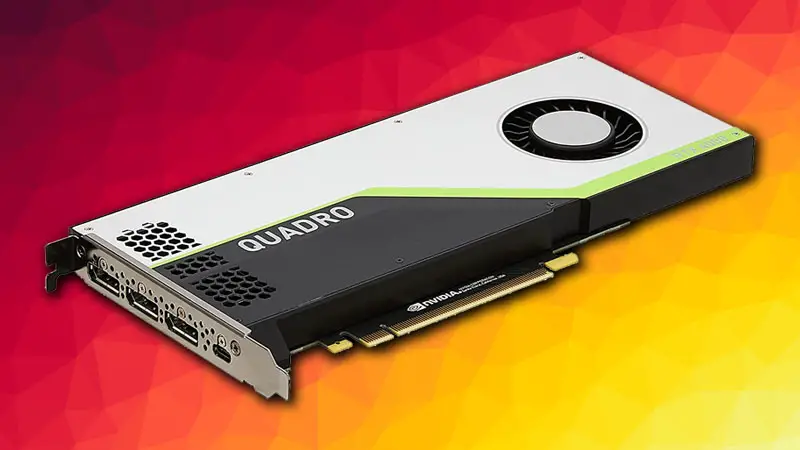 If you need insanely accurate results with a GPU priced at less than $1000, go with none other than the Quadro RTX 4000. It replaces the previous Quadro P4000 completely in every aspect and is the first-ever Professional GPU to introduce Ray Tracing. It unlocks the FP16 performance of gaming GPUs which makes it a monster for direct 3D performance.
It introduces RT and Tensor cores that aren't present in any previous generation Quadro cards including the P1000 mentioned in the list. It is equipped with 2304 Cuda Cores and a decent-sized memory of 8GB GDDR6 that runs at a high speed of 14Gbps. The FP32 performance is 7.1TFlops which is roughly 3.5 times more than the P1000 and hence, you can expect your rendering stuff done at an insanely high speed.
---
AMD Radeon Pro W6600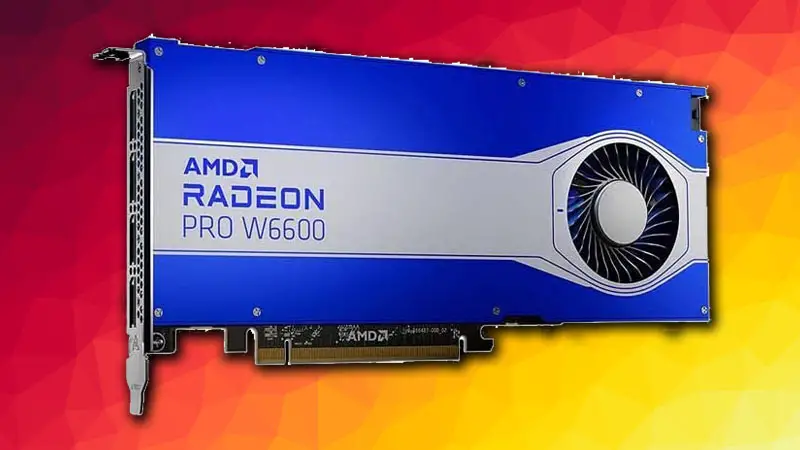 The best professional AMD GPU for AUTOCAD you can buy today is Radeon Pro W6600. Even though AMD has several other good professional GPUs from the past, this one is really ahead of those. The main reason is its architecture which is RDNA 2and the 7nm process technology.
According to AMD, RDNA 2 architecture is around 68% more powerful than the RDNA 1 which makes the Pro W6600 a better choice than previous Pro graphics cards generation. In a benchmark comparison between Radeon Pro W5700 and Nvidia Quadro RTX 4000, AMD claims the former to be up to 14% more power-efficient having a TDP of up to 205W. The Pro W6600 is even more power-efficient with only 130W max TDP. However, not to mention, the Pro W5700 features better memory specifications with double the memory interface and bandwidth.
Therefore, the Pro W6600 is naturally a cheaper option but comes with the latest features that are absent on the RDNA 1.0-based Professional AMD GPUs. Pro W6600 comes with RT cores which are missing in the Pro W5700. The W6600 comes at a price tag of $649 and maintains a much better position than the Pro W5700 and Quadro RTX 4000 considering their price to performance ratio. It comes with an FP32 Performance of 10.4 TFLOPs which is even higher than the RTX 4000, so you cannot go wrong with this one.
---
Nvidia Quadro RTX 5000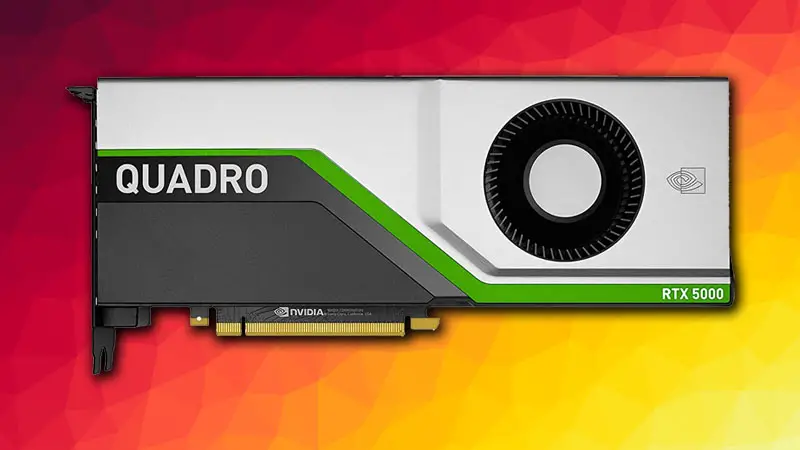 Nvidia has a total of four Quadro RTX GPUs from which I already listed the least powerful Quadro RTX 4000. You do not need to go with the flagship Quadro GPU for AUTOCAD as these mid-high-end GPUs are quite enough for running AUTOCAD and other professional applications easily. In case you want no compromises, look no further than the Quadro RTX 5000 GPU.
This is a monster card that features 16GB of GDDR6 memory. It has a 256-bit memory interface and hence, 448GB/s of memory bandwidth. It easily outperforms every GPU on the list and provides up to 11.2TFLOPS of FP32 performance. It features Turing architecture and a whopping 3072 Cuda Cores. Whether you want to power dual 8K displays or even 4x 4K displays at 120Hz, this beast is adequate.
The only thing you need to be concerned about is its price. It sits at around $2000 which is surely not cheap and can only fit the budget of enthusiasts who want to quicken up rendering in AUTOCAD and take benefit from other similar rendering applications.
---
Best Gaming GPUs for AUTOCAD
---
Nvidia Geforce RTX 3050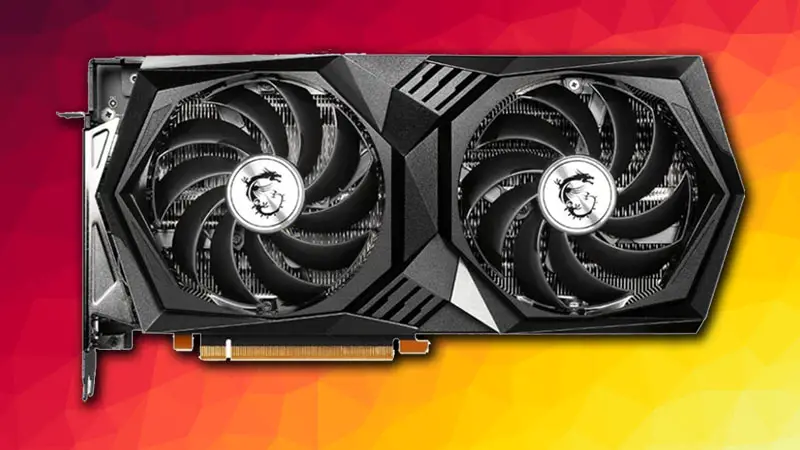 The RTX 3050 replaces all of the previous sub $300 graphics cards from Nvidia and gives roughly the same performance as the GTX 1660 Super. The major difference here is its architecture. The Nvidia Quadro RTX series GPUs are all based on the Turing architecture. Although they are capable of Ray Tracing, their RT cores and Tensor cores aren't that powerful.
Therefore, the Ampere enters the game where you have much stronger Ray Tracing capability on budget. The RTX 3050 is the cheapest Ray Tracing GPU from Nvidia and comes with 2560 Cuda Cores. The total VRAM you will get is 8GB with a memory bandwidth of up to 224GB/s. This will be a decent choice for any AUTOCAD user who wants ideal performance without breaking the bank.
---
Nvidia Geforce RTX 3060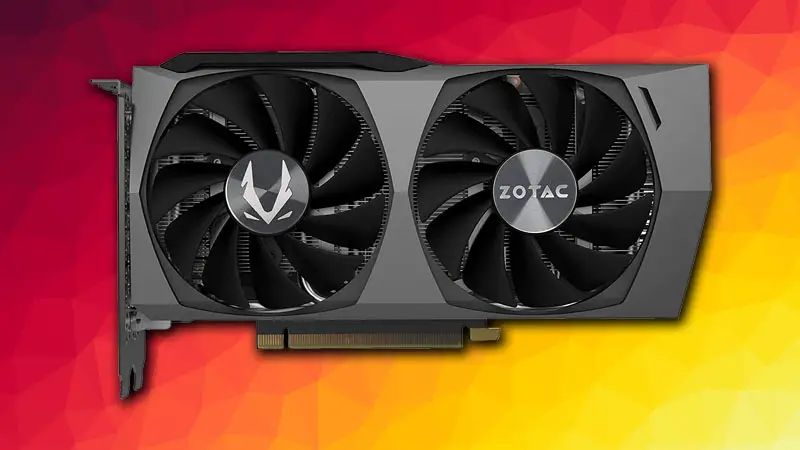 Geforce RTX 3060 is a beast mid-end GPU with 3584 Cuda Cores. It brings more and better VRAM that is going to uplift the performance in AUTOCAD and other GPU-intensive programs as well. You will get 12GB of GDDR6 memory on a 192-bit bus. This results in a higher bandwidth of 336GB/s which not only increases performance in productivity apps but games too.
RTX 3060 consumes around 170W on full load which isn't very high and a decent 500W power supply should be adequate. Unlike Quadro cards, it is much cheaper but at the cost of higher power consumption and other disadvantages that gaming cards generally have over professional GPUs.
---
Nvidia Geforce RTX 3070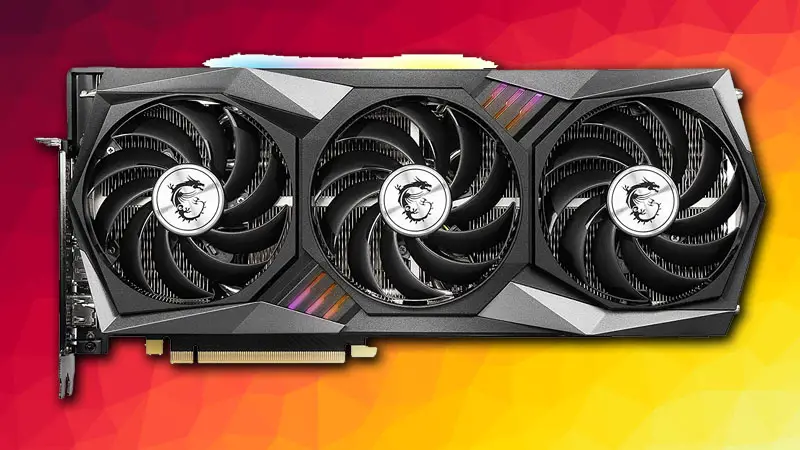 Stepping up we have a beastly GPU, the Geforce RTX 3070. Based on Ampere architecture, this is actually a no-compromise card for only $500. This card features a whopping 5888 Cuda Cores and significantly higher RT and Tensor cores for amazing Ray Tracing performance.
RTX 3070 has one disadvantage over the RTX 3060 and that is 8GB VRAM. Due to the design and use of only 1GB memory modules, the RTX 3070 is limited in memory but it does feature higher memory bandwidth of 448GB/s due to being on a 256-bit memory bus. The FP32 Performance of RTX 3070 is really high sitting at around 20TFLOPS which theoretically translates to very high performance in GPU-intensive tasks that requires the execution of a lot of data every second.
---
Nvidia Geforce RTX 3080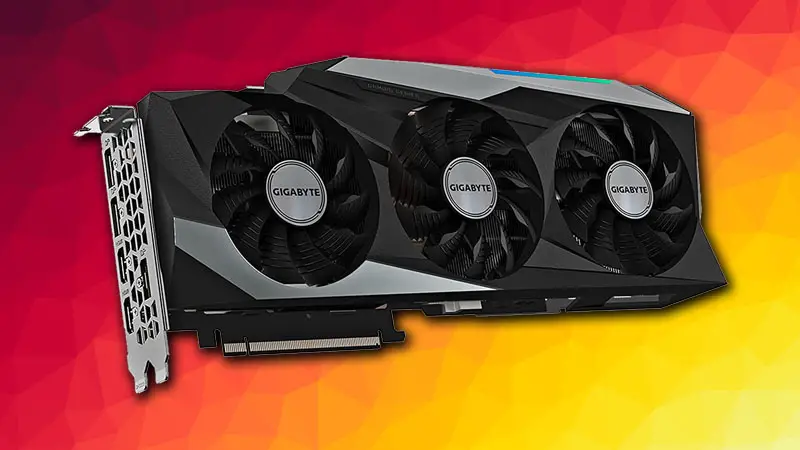 And finally, the king of GPUs for its price, the Geforce RTX 3080 is the best buy for AUTOCAD. This GPU is seriously an overkill for almost every application let alone every game. RTX 3080 is available in two editions based mainly based on memory size. However, they also differ in other specs.
I recommend going with the 12GB edition instead of 10GB because that additional 2GB is really useful in rendering and as it also comes with 200 more Cuda Cores, the performance will be slightly higher. RTX 3080 12GB is also significantly faster than the 10GB and any GPU on this list as its VRAM is GDDR6X running on a 384-bit memory bus resulting in a total of 912.4GB/s memory bandwidth.
Its memory alone is an overkill for any rendering application and will deliver results quicker than any of the GPU on the list however, there are exceptions as it is overall a gaming GPU that is inferior in accuracy and power consumption. The RTX 3080 12GB is priced at around $700 with many editions costing over $800.
---
Wrapping Up
So here we have covered those cards, which according to us can be the best choice if you are looking for a good graphics card that can lay a hand while you work on AutoCAD. Let us know your opinion in the comments section below!