Introduction
Power supply is one of the most ignored components of a PC Build and by "Ignore" I do not mean that everyone buys a cheap PSU but rather, they like to get something that gets the work done. It's not true that cheap power supplies won't do the job but it's their reliability which makes them a poor choice for any build.
I have encountered several problems related to a power supply in Gaming PC Builds and every time it was due to the cheap components used in them. So, I never use cheap PSUs in my builds or in any of my friend's builds but instead, I use PSUs that use better components which makes their PC run for a longer period of time without any malfunctioning. Good power supplies save your PC from Overvoltage and Undervoltage which is what you need to save your costly components.
Good power supplies are mostly given consideration when someone buys a dedicated graphics card especially when it is a mid or high-end GPU. RTX 2060 Super is one of those high-end GPUs which has a TDP of 175 watts and require a good power supply although not necessarily a more wattage power supply so that it can work properly and overclock better. The recommendation from Nvidia for this GPU is 550 watts so it's best not to get below this.
Most of the standard RTX 2060 Super GPUs will require an 8 pin power connector from your PSU but some overclocked version may require 6+8 pin power connectors. So, it's important to choose a PSU that has at least one 6 and one 8 pin power connector cable. Hence, I have brought you the list of top power supplies that you can buy for the RTX 2060 Super that has all these features and won't your bank.
Let me know if you have any queries in the comments section.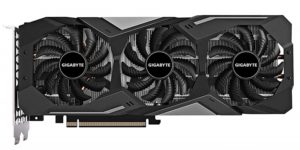 ---
Thermaltake Smart BX1 RGB 80+ Bronze 550W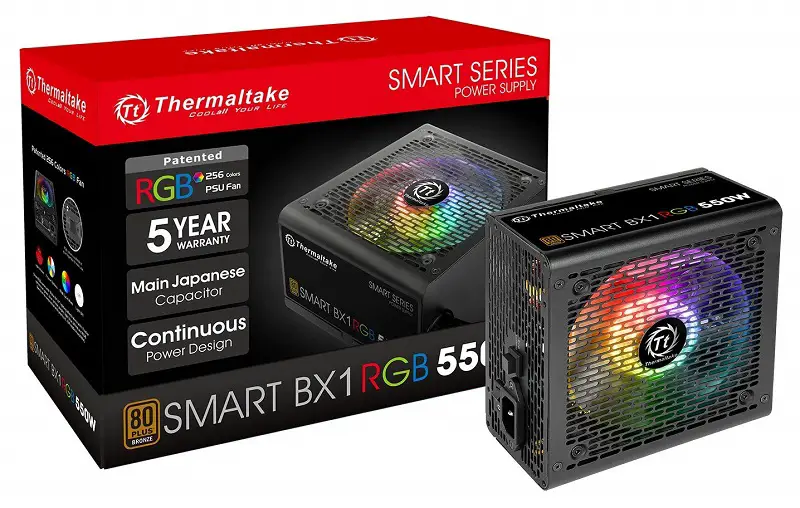 If you don't have enough cash, then I will recommend Thermaltake Smart BX1 RGB 550 Watts power supply that is one of the coolest power supply available on the market. It posses both performance and aesthetics. It's a non-modular PSU with all the basic wires that include 2x 8 pin power connectors for RTX 2060 Super that will more than enough.
It has got 5 years of warranty and uses Japanese capacitors that are known to be the best ones for more reliability. For less than $60, this one is a deal-breaker and provides protection against OVP, OPP, SCP. It has a single +12V Rail that can provide up to 456Watts of power supply and as it is an 80+ Bronze certified PSU, you will get up to 88% of power efficiency on typical loads.
It has flat cables to provide you ease in cable management and routing and for RGB lighting, it has an RGB button at the back which you can access from the rear of your system to change the colours and the effects of the lighting. Though it provides a max output power of 456 watts, I believe it will get the job done just fine and will power up everything in your system along with the RTX 2060 Super.
---
EVGA 550 B3 
80+ Bronze 550W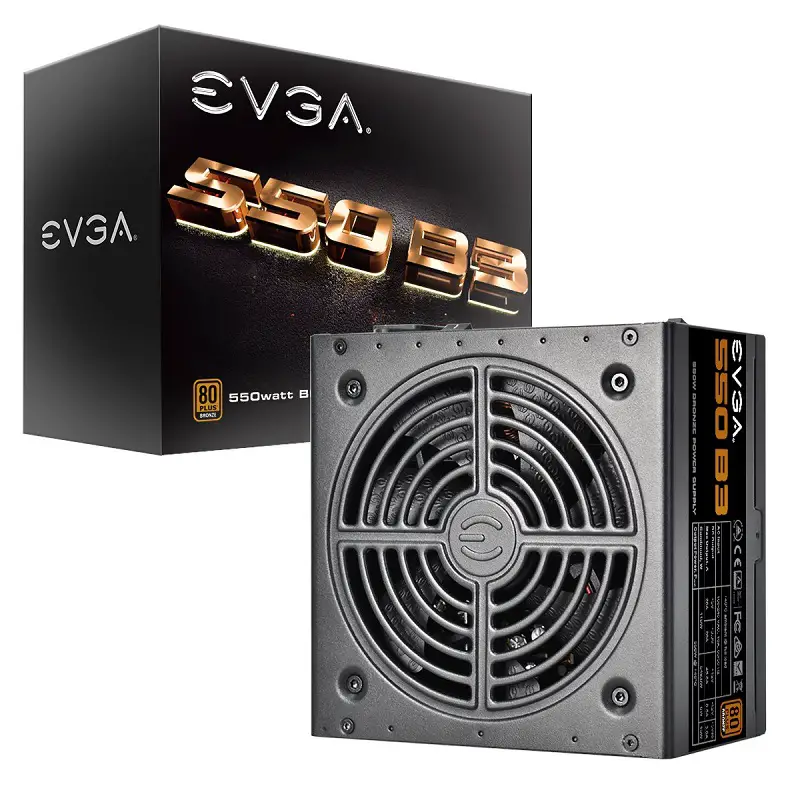 You might think that this one is also a 550 watts power supply similar to the Thermaltake PSU I mentioned above, so why did I list it? The answer is that it has far better single +12V Rail that has very high amperage output and can deliver up to 549 watts of power supply which is almost what you are seeing on the PSU itself. So, it is more future proof than other standard 550 watts PSUs and should be better in terms of upgrading.
Though the PSU lacks in aesthetics, it has a lot of features that aren't present on most of the common PSUs. One of the best features of this PSU is modularity which helps you to connect only those cables which you need. As it is fully modular, you will have to connect the ATX and the CPU power cables separately and those will be thinner than the semi-modular PSUs.
It also has a bigger fan which measures 130mm and uses long-life sleeve bearing that is one of the best quality fan types you can get. It can easily last for several years and in case it malfunctions, you can get the 24×7 support from EVGA for 5 years. So, use this one if you want no compromise.
---
EVGA 650 BQ 80+ Bronze 650W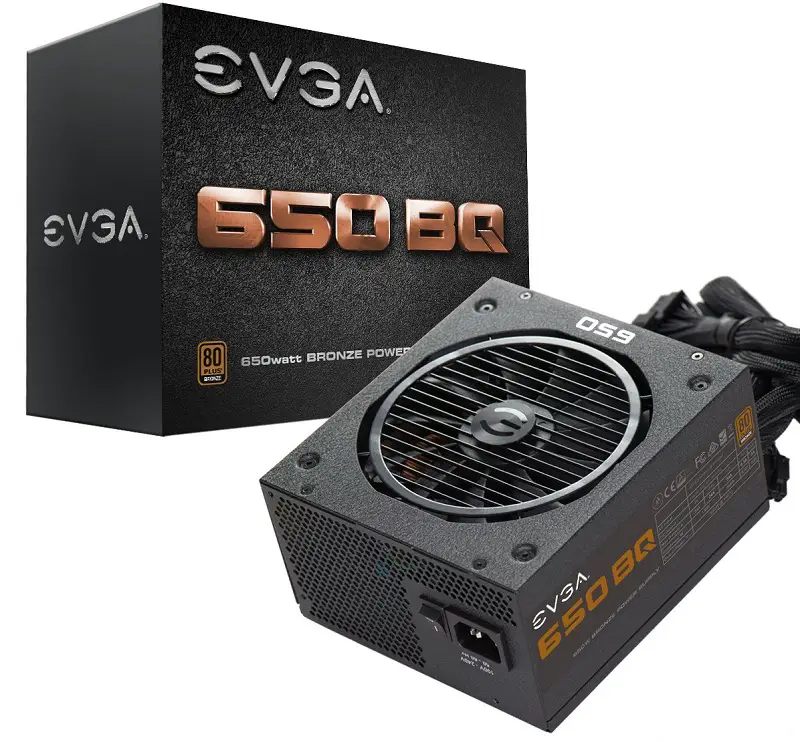 EVGA 650 BQ 80+ is an ideal choice for any mid-high end GPU like RTX 2060 Super and provides decent performance for $80. It is much similar to the EVGA 550 B3 although it's an older generation PSU. It features a single +12V Rail that provides up to 648 watts of power supply which is the best you can get and has 80 Plus Bronze certification that generates around 88% of mentioned power on typical loads. This means that the heat generation will be less and you will get more for your money.
The PSU features Teflon Nano-Steel Bearing 140mm fan which increases its size but also increases the airflow which is helpful in dissipating the heat effectively. With its semi-modular design, you will get the EPS and ATX power cables pre-connected but those will be thick and protected by the extra coating on the wires. As compared to the fully modular PSUs, this one has only this disadvantage but if your case has enough clearance at the back, you shouldn't have any problem with this.
For RTX 2060 Super, this one is a future proof choice and will even work with higher-end graphics cards like RTX 2070 Super or RTX 2080 Super.
---
Thermaltake Smart Pro RGB 650W 80+ Bronze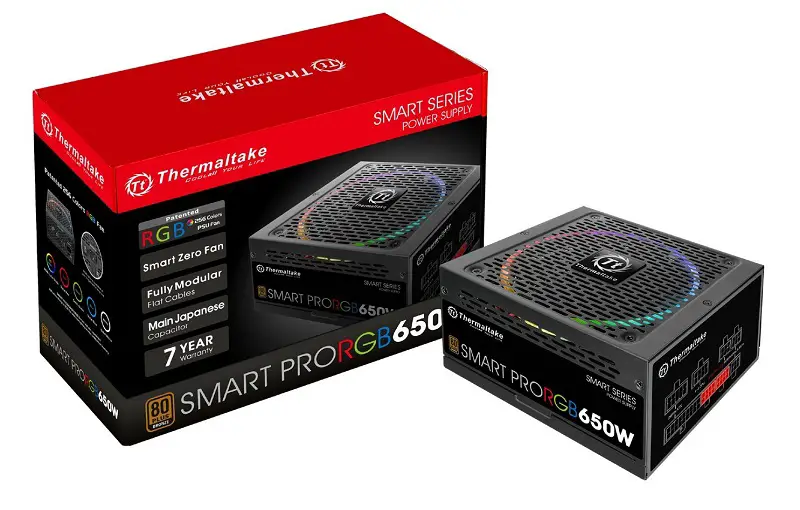 The maximum I recommend for the RTX 2060 Super is the Thermaltake Smart Pro RGB 650 Watts power supply which is rated at 80+ Bronze. Though you can get even more powerful power supplies from different brands but they will increase the expense which won't be worth it. If you buy something like an 80+ Gold, Platinum, Titanium, surely you will get the best performance but you won't get the best value.
As a build containing RTX 2060 Super won't likely be having an i9 9900K, 64GB of RAM, super-high-end overclockable motherboard etc., it's better to get something that is neither too cheap nor too expensive. This one costs the same as the EVGA 650BQ but has some additional features. It is fully modular and you will get the EPS and ATX cables separately which are thinner than the traditional cables.
For aesthetics, there is a 140mm RGB fan that is controllable by the button at the rear which isn't present in the EVGA 650BQ though the price is same. Another good feature is the holdup time which is greater than 16ms which is very helpful when there is a power cut and your UPS comes into action. The small delay between the switching can restart your PC and here the hold up from this PSU will come into action.
---
Conclusion
The power supplies I listed here are almost equivalent to each other in one way or another with some minor differences which you might or might not encounter in practical operation. For RTX 2060 Super, you should only buy a reliable power supply like I mentioned above but on the other hand, going above $100 for only a PSU is what I don't recommend. Spending between $50-$80 on a PSU is a wise decision and will be sufficient for powering up your system and also for future upgrades.