Memory
Best RAM for AMD Ryzen 5 3400G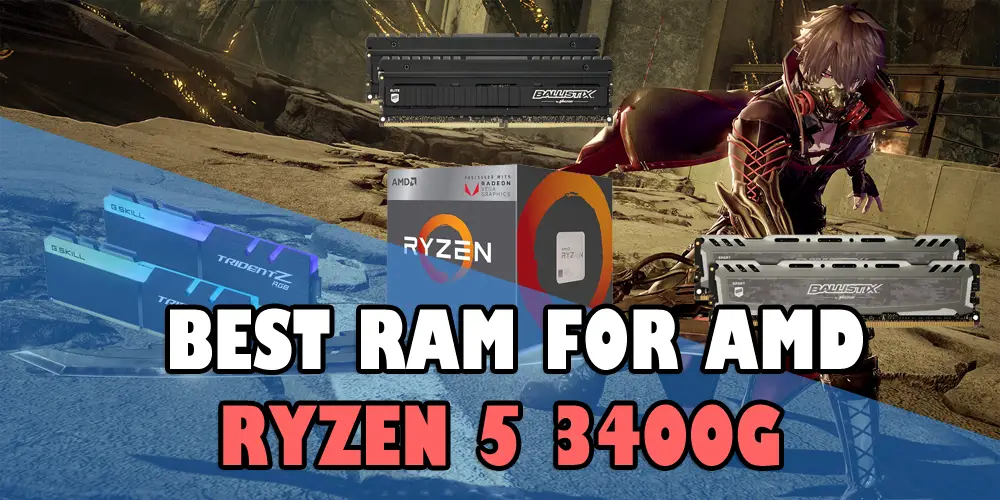 Introduction
Third gen Ryzen series with the Zen 2 architecture has completely changed the way how people used to look at AMD. Even though the AMD Ryzen 1st and 2nd gen series CPUs were also nothing less than a success, the 3rd gen was quite a bigger success as it gave Intel direct head to head competition for the first time.
The Ryzen 3rd gen CPUs have proved themselves to be capable of providing the best gaming experience with lower expense as compared to the Intel 9th gen CPUs and has a good list of CPUs for everyone having a different budget. Today in this post, the Ryzen 5 3400G is selected which is currently the fastest APU you can get with the fastest Integrated GPU that is the RX Vega 11 having 11 GPU cores and a frequency of 1400MHz.
Ryzen 3rd gen processors are very much compatible with the highly overclocked memories as compared to the first and second-gen and thus overclocking the memory on them to higher clock speeds is now even easier. Most of the 3rd gen Ryzen CPUs are compatible with the 3200MHz RAM out of the box without any overclocking but the Ryzen 5 3400G has 2933MHz as the default clock support. Surely, you can get more than that with the help of BIOS and this is the thing which is more important today.
Ryzen CPUs show more performance by using highly overclocked memories as compared to Intel CPUs and with the correct specifications of your RAM modules, you will be able to achieve greater number in the fps on your screen. In this post, I have listed down the best memory kits for Ryzen 5 3400G that will provide you with the best performance for the money and are supported by almost all the latest X570 and most of the high-end B450 motherboards.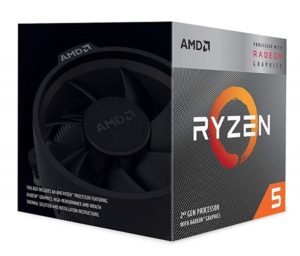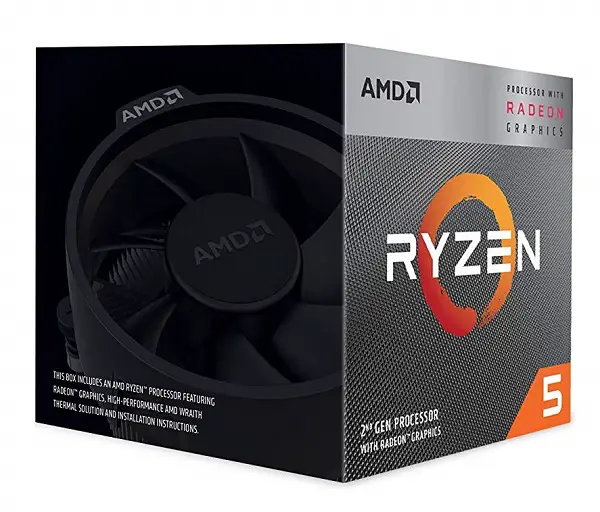 ---
Crucial Ballistix Sport LT 3000MHz

One of the most affordable yet powerful enough memory modules for Ryzen are available from Crucial Ballistix. these two sticks are each clocked at 3000MHz with a Cache Latency of 15 which is the ideal timing for fast speeds. There are a lot of different RAM sticks that has the same 3000MHz of speed but don't just go and buy them because their Cache Latency may be higher than 15 which will reduce the performance.
As the recommended frequency support for the Ryzen 5 3400G is 2933MHz, it's more likely that these sticks will run at 3000MHz out of the box or if they don't, it will be still easy enough to overclock them at 3000MHz from the Bios. Lookwise, these might not look the best but they look decent enough with the grey aluminium heatsink for making your system aesthetically premium.
---
CORSAIR VENGEANCE RGB PRO 3200MHz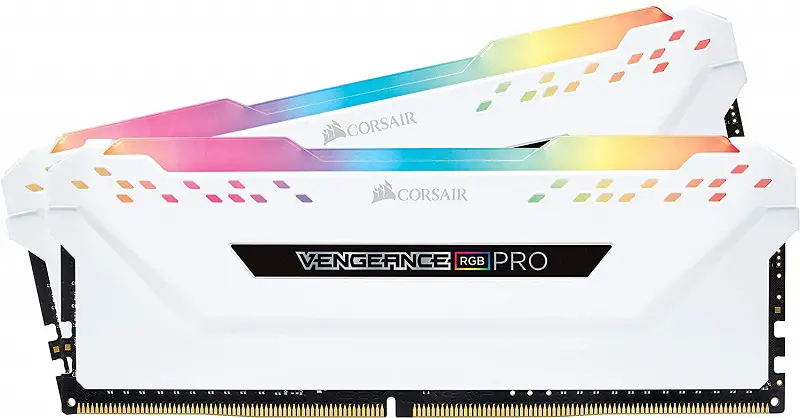 Corsair Vengeance RAM sticks are among the most popular ones in the whole world for their great specs at cheap prices. Corsair Vengeances has a lot of different types of models in memories that range from different colours and design to provide you with different aesthetical appearance.
Taking the appearance at one side, we have the Vengeance RGB PRO memory for Ryzen processors that are clocked at 3200MHz with CL16 that is the best suitable timing for fast performance. A 3200MHz RAM generally produces better results than a 3000MHz RAM even though the performance difference might not be very noticeable. These RAM sticks are not only great for performance but will also light up your RIG with the controllable RGB lighting on the heatsinks.
---
Crucial Ballistix Elite 3600MHz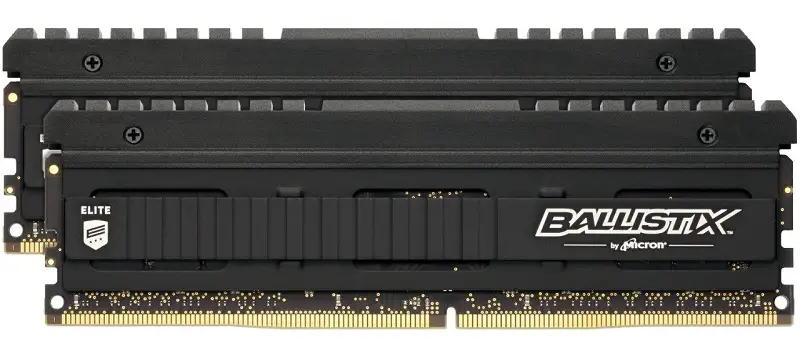 Going about 3200MHz we have either 3466MHz or 3600MHz RAM. The difference between them won't be great except if the Cache Latency is different. Most of the good 3466MHz RAM have CL16 which is available in the Crucial Ballistix Elite 3600MHz memory kit which is rare among the 3600MHz RAM on the market right now.
This means that these RAM sticks are "The" Best in terms of price to performance ratio. Though these sticks don't have any significant good appearance as the other RAM sticks in the list, these are definitely the best performer for Ryzen 3rd gen CPUs. Some people are able to achieve RAM timings of 16-16-18-38 with a good X570 board and others are able to achieve 16-17-17-42 with some tweakings in the BIOS.
---
G.Skill TridentZ RGB Series 3600MHz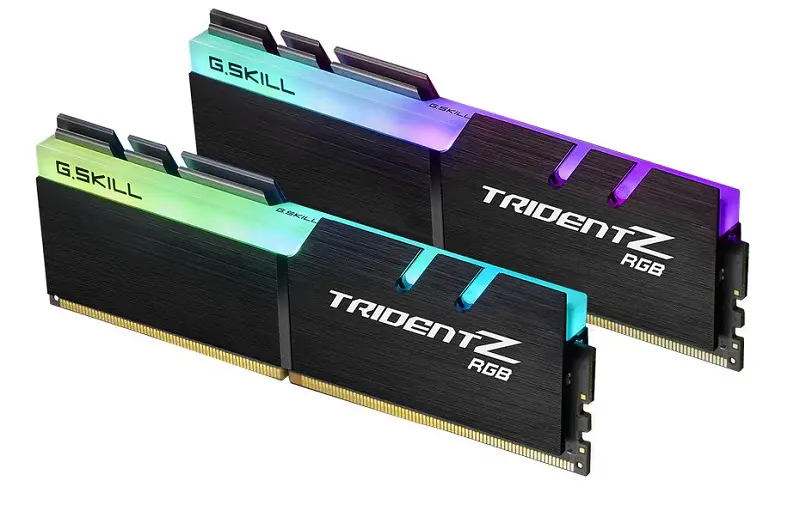 If you want both the best performance and best aesthetics, then GSkill has the answer. You will find that GSkill is one of those memory producers that produce the most compatible memory kits for Ryzen processors and the GSkill TridentZ RGB RAM are among them. These sticks are clocked at 3600MHz with a Cache Latency of 17 which is higher than the Crucial Ballistix Elite 3600MHz but you are also getting great looks here.
These sticks are covered with brushed aluminium heatsinks with RGB lighting on top that are customizable through the TridentZ RGB software. For Ryzen 5 3400G, this is the maximum I support though you can go with a 3600+MHz RAM, you will have to tweak a lot of things in the BIOS to reach the best timings at a higher frequency. But if you want a headache-free operation, then just go with this 3600MHz RAM and you will be happier.
---
Conclusion
For Ryzen 5 3400G, the minimum recommendation is 2933MHz as stated by AMD but if you go above it, then you will definitely observe some observable performance increase which constantly increases as you go above 3000MHz up to 3600MHz. Going above 3600MHz isn't recommended due to the increase in Cache Latency which hinders the performance and can make your system slower instead of faster.