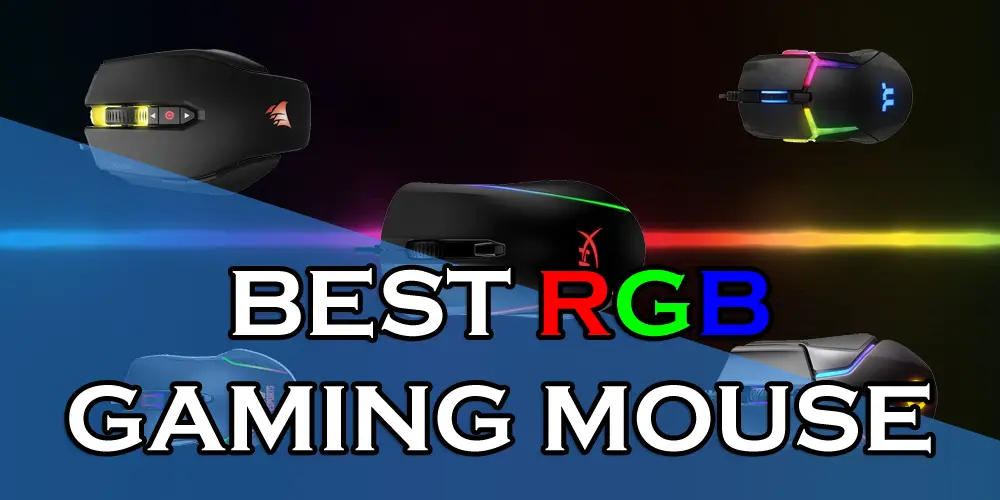 Introduction
The RGB trend has gone crazy with a very short span of time. Now a day, most computer users want to have a little touch of RGB in their set-up to make their build more appealing. Whether the same be an RGB illuminated Chassis or a keyboard or even a mouse. The fact is, for some, when it comes having an RGB illumination, they just stick with an RGB illuminated case or core hardware components. But some want the RGB illumination to their accessories also such as a keyboard, mouse, mousepad, etc.
In this topic, we will be focusing on the best available RGB mouse that is a top-notch performer and as well as brings RGB illumination along with them. There are various options that are available in the market to choose from. To make things easier, we will try to narrow down the search result for an individual and try to bring out the best RGB mouses that one can go for.
Before proceeding further, we should make one thing clear, there might be various other mice which provide better performance than the ones that are coming along with RGB illumination, but the mouse which we are going to cover doesn't necessarily are the best performance mouse. The entire selection is based on those products that have nice performance along with the touch of RGB.
Ant Esports GM500 RGB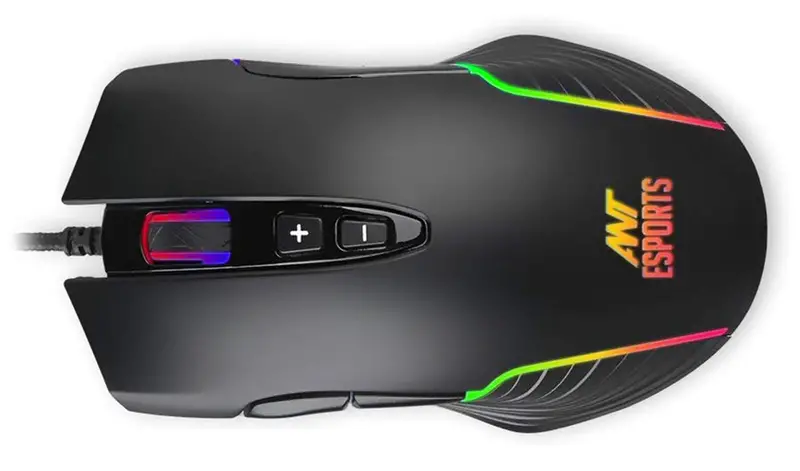 Ant Esports GM500RGB is an excellent combination of performance and aesthetics. It comes equipped with Avago ADNS 3050 Sensor with the durable HUANO mouse switches which has over 10 million clicks lifespan along with 20G maximum acceleration, 6666 fps maximum frame rate, 60 IPS maximal tracking speed, 6 DPI sensitivity level adjustments.
The all-new Ant Esports GM500 RGB mouse has AVAGO 3050 Laser sensor doesn't have any drift control which makes certain that the user is getting the highest precision level which is highly required for an FPS gamer. Further, the GM500 RGB can be fully customized via its software to offer an excellent gaming experience.
The GM500 RGB is also equipped with 6 colours LED illumination which can be customized as per the user's requirement. Further, it also comes equipped with 1.5m braided cable along with plug & play support and is backed by 1 year of warranty.
---
Corsair M65 PRO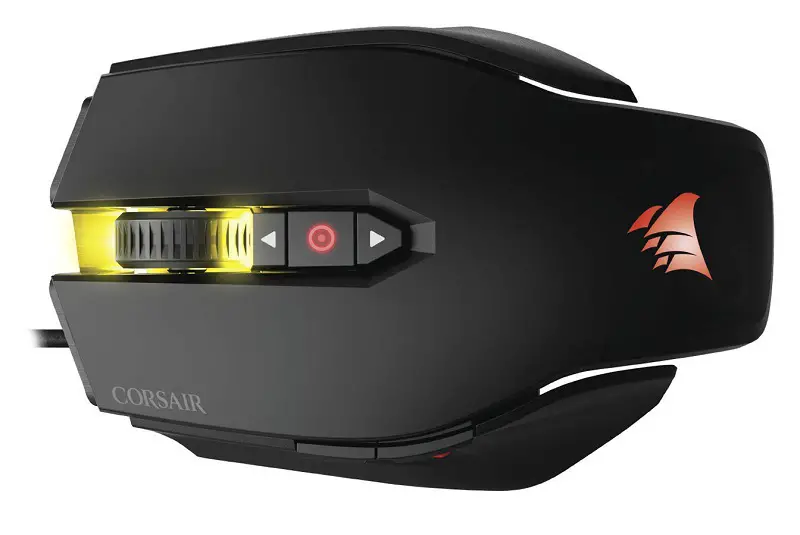 Corsair M65 PRO is a uniquely designed mouse aimed for FPS gamers. It is equipped with a 12000 DPI optical sensor that provides pixel-precise tracking and advanced surface calibration support on any kind of surface. It also comes with a weight adjustable mechanism that allows the user to customize the weight and set the centre of gravity of the M65 PRO RGB to match your play style.
The M65 PRO RGB comes equipped with low-friction contact points that ensure precise movement with minimal effort and further, it also comes with surface calibration tuning that automatically optimizes the M65 PRO RGB 12000 DPI sensor precision and responsiveness for the playing surface to ensure excellent tracking.
Further, the M65 PRO can be customized via iCUE software with macro configuration or to customize RGB illumination to get wonderful lighting. The M65 PRO RGB is backed by two years of warranty.
---
RAZER Mamba ELITE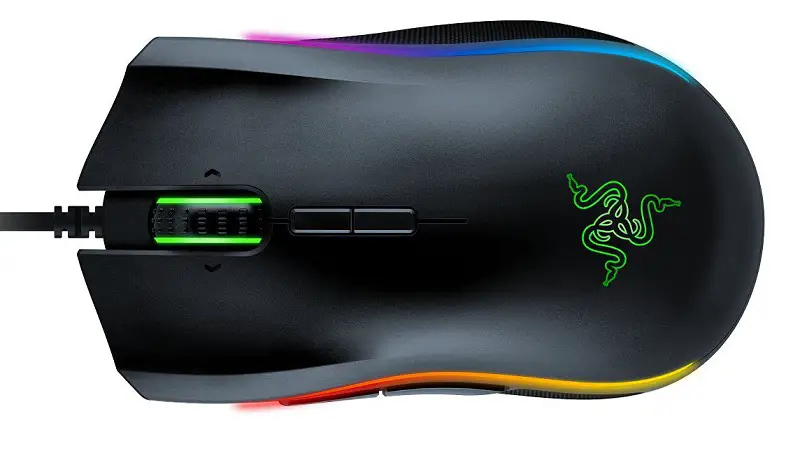 When it comes to RAZER, there are tons of options available for a user to choose from. However, the particular one that we are going to discuss over here is the MAMBA ELITE. The RAZER MAMBA ELITE is a pure example of excellence.
It comes equipped with Razer 5G Advanced Optical Sensor with a true 16,000 DPI that allows a user to experience a new standard of precision and speed along with an accuracy of 99.4%. The MAMBA ELITE is crafted with excellent ergonomics along with improved Side Grips.
Further, the MAMBA ELITE is equipped with Razer Mechanical Mouse Switches that is co-developed with Omron and they can last for up to 50 million clicks. It also has 9 Programmable Buttons which can be individually configured through Razer Synapse 3. The MAMBA ELITE comes with extended lighting zones along each side that compliments the nice ambient illumination with various effects and is fully customized via Synapse 3.
---
Steelseries RIVAL 600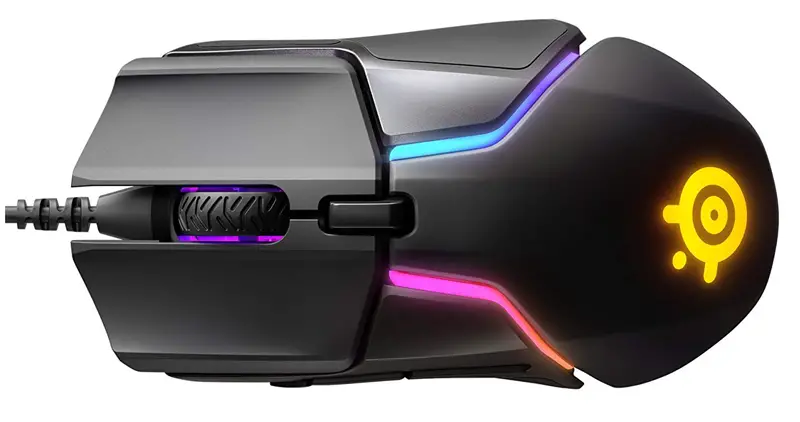 The RIVAL 600 is a serious mouse that is meant for gaming. It comes with a new dual sensor system that combines true 1 to 1 detection for tracking lift-offs during fast-paced situations. It is equipped with an optical depth sensor for true depth perception that can minimize the detection down to 0.5mm. The TrueMove 3 Optical Sensor omits unnecessary acceleration, tracking errors, and lag.
It is also equipped with a weight-adjustment system that is placed side-ways and the range varies from 96g to 128g. It also comes with mechanical switches with a split-trigger system that delivers the best clicks in gaming. When it comes to ergonomics, the RIVAL 600 is equipped with a unique silicone compound to allow for increased grip and durability.
Under the hood, it has a 32-bit ARM processor that delivers low-latency performance and allows a user to save CPI and lift off sensor settings, custom lighting effects, button key-binds, and full macros on-board for software-free use during LAN events or tournaments. It is well-suited for both Claw and Plam type of usage. It also comes with customization of the 8-zone RGB lighting for an awesome RGB illumination.
---
HyperX Pulsefire Surge RGB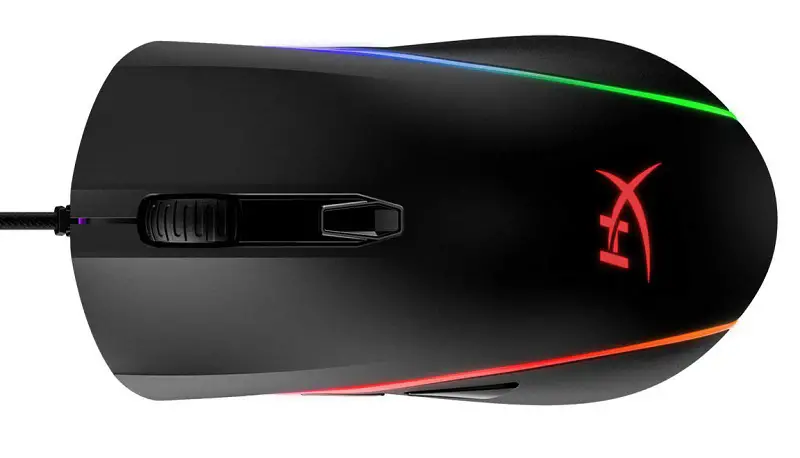 The HyperX Pulsefire Surge brings both performance and aesthetics along with it. It comes equipped with the latest Pixart 3389 sensor that has native DPI settings as high as 16,000 DP and can provide pin-point precession.
Feature-wise it has Omron switches. that are rated for 50 million clicks along with two programmable buttons located at the side for providing extra functions for your gameplay. It also has large skates for smooth gliding and can easily be customized with HyperX NGenuity software.
Apart from that the HyperX Pulsefire Surge also comes with a light ring that spans throughout the mouse and is able to produce awesome illumination along with different effects. It is backed by one year of warranty.
---
Thermaltake Level 20 RGB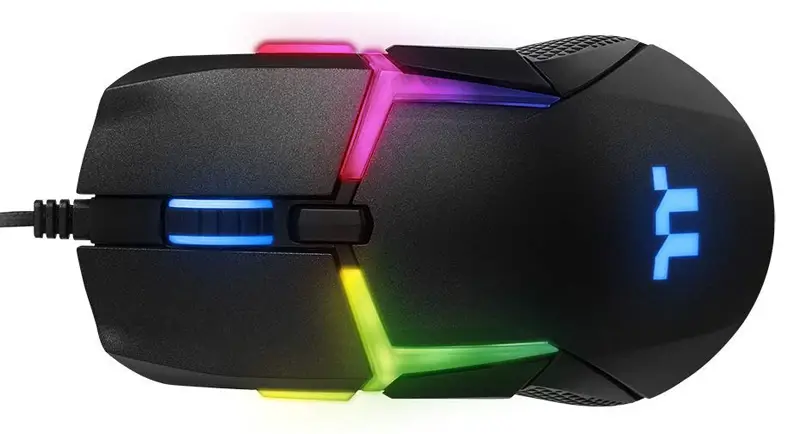 Thermaltake introduced the Level 20 RGB very recently, however, the name might not be an interesting factor but certainly the features are. The Level 20 RGB comes equipped with PIXART PMW-3389 optical sensor that offers DPI up to 16000 and able to deliver superior tracking and response for awesome gameplay experience.
Inside the hood, it has OMRON switch which offers 50 million clicks along with four extra programmable buttons that are fully customized via iTAKE gaming engine. It is lightweight and comes with a nice ergonomic design that is perfect to suit all hand sizes and grip styles allowing one to have excellent gaming experience.
The Level 20 RGB comes with really cool RGB illumination that spans across the mouse and the most interesting part is that if you are having other Thermaltake RGB products then you can unify the entire RGB illumination.
---
Conclusion
In this topic, I have tried to bring the best RGB gaming mouse that one can easily get. I did stick to the wired mouse only, maybe I will cover the wireless one in another topic. There might be other models that also provide similar features, however, according to us, the above-mentioned mice are worth to have a look at them.