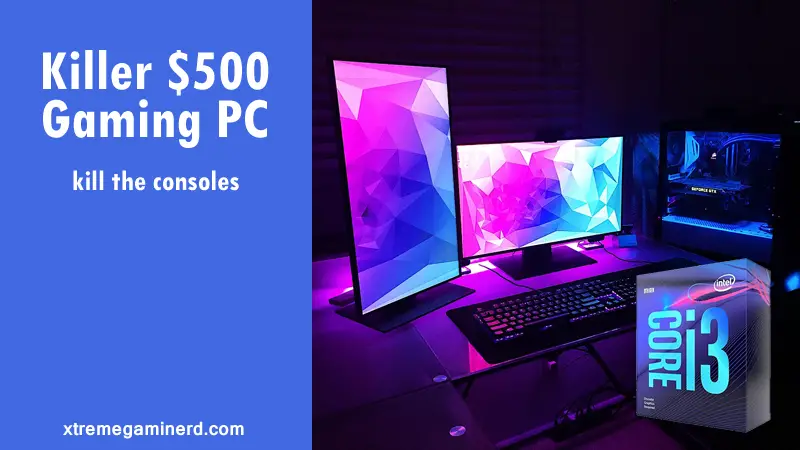 It's 2020 and we have some good components out there in the market. As compared to the previous years, the components are cheaper and provide better value for money. For a mere 500 dollars, people used to struggle to get equivalent performance to the consoles but right now $500 is what you will need to play almost every game with 60 fps without breaking a sweat.
This year there are some more options to choose from and it may pose some difficulty in front of you due to similar pricing and a little difference in performance between the components of the same category. But we have done the research for you and have listed out only those parts which will ensure that you get the most value for your money.
I named this PC "THE KILLER" due to its capability of killing consoles at this price. Make sure you read everything properly and if you have any doubts, then don't hesitate to ask in the comments section.
If you want to learn how to build a gaming PC from scratch you can get our Guide for an easy building process.
PARTS LIST
Components
Images
Check Price
Intel Core i3-9100F
DarkFlash Shadow CPU cooler
MSI H310M PRO-M2 Plus
Viper Elite Series 8GB
ZOTAC Gaming GTX 1650 Super
Twin Fan
Silicon Power 512GB
EVGA 500 W1
DEEPCOOL MATREXX 50
---
The CPU
Quick Specs :-
Architecture: Coffee Lake
Cores: 6, Threads: 6
Base Clock: 3.60GHz, Turbo Clock: 4.20GHz
Cache: 6MB
TDP: 65W
Intel Core i3 9100F is one of the top budget Intel processors in the Core i3 9th gen series which used to cost around $120 but right now is available for only $80-$90. It's built upon the 14nm process technology and provides performance much better than the previous generation at a lower power consumption of only 65W. As compared to the previous i3 generation processors it provides much more value for the money due to 2 more real cores. Although, it has dropped hyperthreading but it's now more like an i5 of 7th gen in performance. It easily beats the AMD counterparts like Ryzen 3 2200G or Ryzen 3200G which are priced similarly and therefore, makes it the best choice for this build.
Clocked at 3.6Ghz it features 4 powerful cores similar to the Core i5 but it has 6MB cache memory which is greater than the previous-gen i3 processors. Now to cool the processor, I recommend going with the DarkFlash Shadow CPU cooler which is an RGB cooler that is cheap but will be much better than the stock Intel heatsink. As i3 9100F doesn't come with a stock heatsink, you have to buy a cooler separately but don't worry about the extra expenditure as it will be worth the money.
---
Graphics Card
Quick Specs :-
Architecture: Turing
Cuda Cores: 1280
Boost Clock: 1725MHz
VRAM: 4GB GDDR6
TDP:100W
As far as the performance goes, Intel has improved their Coffee Lake processors much better than their previous generation and when this processor will be combined with a GTX 1650 Super, then it will provide the best value for money. Both of these components are good entry-level products and will not bottleneck each other at all.
GTX 1650  Super has 4GB of GDDR6 VRAM which is enough for ultra settings at 1080p and should provide at least 60 fps in most of the games and in eSports games you can expect easily 60+fps on very high settings. GTX 1650 made a good jump when compared to the original GTX 1650 which had a slower memory. It is easily up to 20% faster than the GTX 1650 which is a huge jump for the same price.
---
Motherboard
Quick Specs :-
Socket: LGA 1151
VRM: 4+2 power phases
Memory: 2x DIMM slots, 32GB DDR4
Expansion slots: 1x PCI-E x16, 2x PCI-E x1
Storage: 4x SATA, 1x M.2
Intel with the release of their Coffee Lake processors also launched different chipset motherboards. As we are trying here to get the most out of the money without spending too much, I have chosen the H310 chipset motherboard for this purpose. The MSI H310M PRO-M2 Plus is an ideal board which has 2x DIMM slots that can support up to 32GB of RAM.
This motherboard although is not meant for overclocking and there is no need for overclocking in this build because i3 9100F is not an overclockable processor. But this motherboard has all the basic ports and slots that will let you install all the components you would want to. You will be able to install sound/wifi cards as well. You will be able to upgrade your storage devices and you will be also able to add an RGB LED strip as it has an RGB header too.
---
RAM
Quick Specs :-
Size: 2x 4GB
Clock Speed: 2666MHz
Base Timings: 15-15-15-36
Lower sized memory is always a poor choice for a gaming PC as it bottlenecks the whole system and it doesn't even matter how powerful your CPU and graphics card is, if your RAM is not enough, you will see stuttering in games. For removing every kind of possible bottleneck at 1080p resolution, I have chosen the Viper Elite 4GB dual sticks that are clocked at 2666MHz which will make 8GB in total and should be fine for a couple of years.
---
Storage
Quick Specs :-
Size: 512GB
Interface: SATA
Read Speed: 560MB/s, Write Speed: 530MB/s
For storage, I chose 512GB of SSD storage from Silicon Power. Right now, the prices of SSD are very affordable as compared to the previous year. For the price of 1TB hard drive, you can get a 500GB SSD which is way faster than the traditional HDD and will boot up your system very fast. It will also reduce the loading times in your games and you will have a very speedy system that you will love much more than a system with a traditional hard drive.
Power Supply
Quick Specs :-
Output Power: 500 Watts
Efficiency Rating: 80 Plus
Type: Non-Modular
Warranty: 3 years
For powering the whole system, we have the EVGA 500 Watts power supply that is rated at 80% efficiency. It generates less heat and provides proper power supply to your components. As all the components used in this build are power efficient you will be able to add more devices in the future without worrying about the power capacity.
---
Chassis
Quick Specs :-
Form Factor: Mid-Tower
Fan support: 6x 120mm
Graphics card support: 370mm, Cooler support: 168mm
Storage Support: 2 x 3.5″ Drive Bays, 4 x 2.5″ Drive Bays
And finally, for hosting all of these, we have the beautiful chassis from DeepCool which has very decent cable management and space for installing the components without any hardship.
This case only costs under $50 and in my opinion is among the best mid-tower cases for its price. It has a tempered glass panel at the side and also at the front, good clearance for cable routeing, and a dust filter at the front. It is just perfect for this build. I would recommend it over the Corsair Spec series cases because of its low cost and design that features a full-length PSU shroud with a lot of cutouts. Now you just need to get all of these parts assembled to get your system running. I have linked to my computer building guide in the beginning if you want to ease the overall process.
---
Total~ 510
---
What Peripherals you should use with this Build?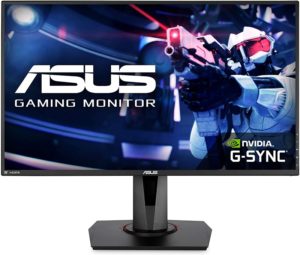 The Asus VG278QR is a fantastic 144Hz monitor which is overclockable to 165Hz and thus you will see very smooth gaming performance. While the GTX 1650 Super isn't going to provide you with 144+fps in AAA titles but it will definitely do it in eSports games such as Overwatch or CSGO and the likes. Moreover, this monitor supports GSync which will be perfect for GTX 1650 Super to remove tearing in games.
This monitor features a 27-inch TN panel with 1080p resolution and a 0.5ms super-fast response time that is perfect for fast-paced gaming. This monitor, unlike the other 144Hz monitors, is more expensive due to GSync and will cost you nearly $250. So, if you want a cheaper option, go for the Sceptre C248B-144RN which is roughly $150.
---

For a PC costing a total of $500, I don't recommend going for an expensive keyboard and mouse. The keyboard/mouse are not like a monitor which can't be upgraded frequently. But you should still get a decent keyboard and mouse to keep your performance in gaming as high as possible. Cooler Master MS110 is a decent $60 keyboard mouse combo that also features RGB lighting on the keyboard in 6 zones and 3 zones on the mouse and can be controlled using the software.
The keyboard is not mechanical but uses floating keycaps with an ergonomic design while the mouse is a decent one with a DPI button and 4 DPI modes as well as 2 thumb buttons for additional functionality.
---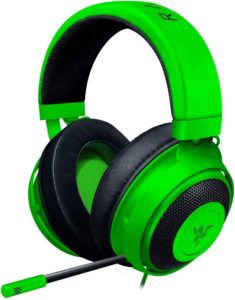 Hearing and understanding where the enemies are coming from are as important as having great aiming skills. I don't recommend using speakers in games as they are ineffective in letting you understand the sounds and their directions. At the same time, cheap gaming headphones are of no use as well. You need to have 7.1 surround sound quality like the Razer Kraken has. This headset is very popular due to its performance and is available in 6 different colour variations.
---
Do you want to stream?
Gaming and Streaming/recording is the latest growing trend which many gamers have adopted including me and you don't need a very expensive PC to do it although the peripherals and accessories to do will increase your expense. You may opt for the following additional equipment for the best experience but if you don't have enough cash right now, then you will be Ok with the peripherals mentioned above.
I do recommend using a webcam but not every famous youtube gamer uses a webcam and the same goes for a high-quality microphone which can be replaced with a headset that serves both purposes of listening and recording your voice.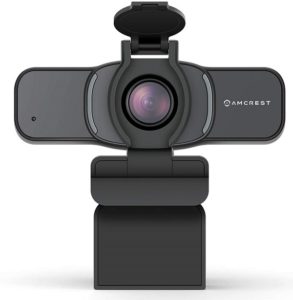 There are a lot of great full HD webcams available online and Amcrest AWC201-B is an affordable option that has an inbuilt microphone also but please don't use that. This webcam will easily sit on top of your monitor and won't hide anything on your screen.
---

Blue Yeti USB Mic is a powerful, packed with features microphone that is among the top selling mics all over the world with thousands of positive customer reviews on Amazon.com alone. The mic has some great features of controlling the sound that makes your voice crystal clear in the commentary.
It has 3 condensers and comes with a Volume, Mute as well as a Gain control on the outside through which you can control how you want your voice to be without tweaking the settings in recording software.
---
Software for Recording- OBS Studio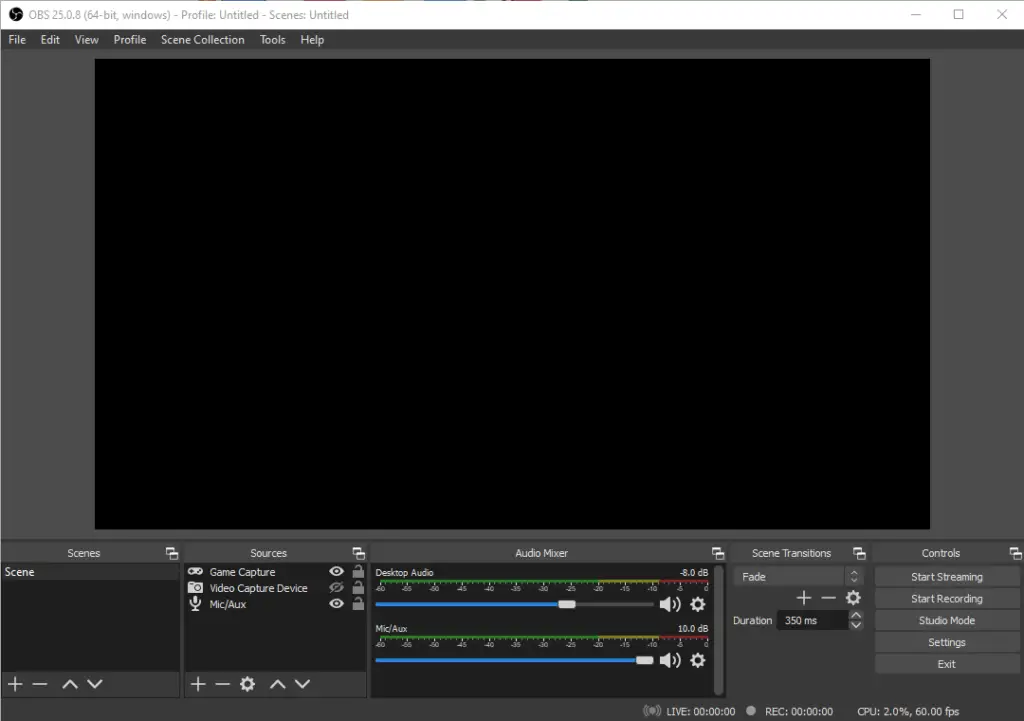 You definitely need good software to record your gameplay, yourself, and your commentary at the same time. OBS editor gives you full control over how you want your gameplay to be. You can overlay anything you want on your gameplay. You can change the background of your room or remove it totally with the help of a green sheet.
This software allows various settings for recording and streaming directly on Youtube and Twitch and I don't find any other tool simple as this one.
---
Video Editor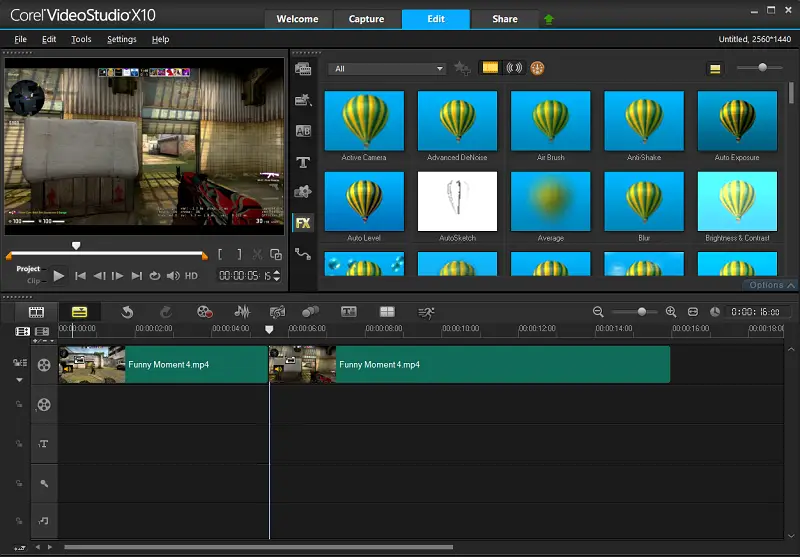 You do need something to edit your videos to edit out bloopers and unnecessary things. The funny and epic gameplays don't get recorded directly in one single session. You need something to cut out clips and add transitions, animations, and text to your videos. There are some good software to do this. The best ones are Adobe Premiere Pro, Corel VideoStudio which I use myself, Filmora, Cyberlink Powerdirector, and Pinnacle.
---
Want to upgrade?
Although this build will work for a couple of years just fine, in case you don't want to make compromises with the new games that will come in the future seeking requirements for higher specs, then you should opt for an upgrade whenever you feel like you are getting behind in terms of performance.
I generally don't recommend upgrading before a year or two and that too for every component; upgrading your graphics card or CPU individually from time to time will help a lot without changing every component. This PC build will definitely be able to play most of the games even after 2 years at 1080p resolution on medium-high settings but there is never a guarantee as technology can take a sharp turn anytime and seeing that new gaming technologies are getting in the latest titles like Ray Tracing, DLSS etc. you most probably will have to upgrade your graphics card at the least after 2 years but that's still enough time to enjoy your 500 bucks.
---
CPU upgrade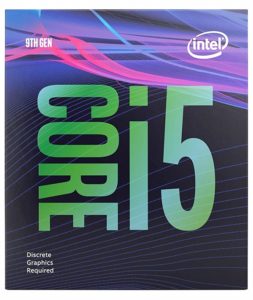 i3 9100F is a great quad-core CPU but some of the latest AAA titles use up to 6 cores to maximize the performance and when you want to multitask, more cores are always better. If you don't care about multitasking and do one thing at a moment for example Gaming, then i3 9100F is just perfect but if you want to take full benefits of every game that is available right now, consider switching to i5 9400F instead of i3 9100F which is a 6 core CPU that is close to i5 9600K in gaming performance.
1 or 2 years from now you can upgrade to i7 9700 or 9700K but I would recommend going with a new motherboard altogether for an unlocked processor. The only problem you might face after 1 or 2 years is that the 9th gen of Intel processors might get discontinued but there will be always availability of these processors for a couple of years after the new-gen processor's release.
---
Motherboard upgrade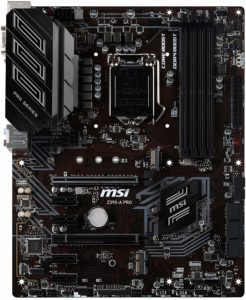 While the H310 motherboard will work with any other 9th gen Intel processor, if you want to have additional features like overclocking, more M.2 slots, inbuilt wifi adapter, more DIMM slots for more RAM, multiple GPU configuration etc. then you should upgrade to a better chipset which is Z390.
There are a couple of great budget Z390 motherboards like Asus Prime Z390-A and MSI Z390-A Pro which do not cost a lot but will be sufficient for most of the tasks.
---
Memory upgrade
8GB RAM is sufficient for 1080p gaming and there is no game that utilizes more than 8GB at this resolution. Yet, there are some programs on PC which consume a lot of RAM and if you open up these at the same time, your system will start to lose speed. Chrome is a great example of this. For eliminating this problem, it's recommended to upgrade to 16GB of RAM which will be enough even for 4K gaming.
---
Graphics card upgrade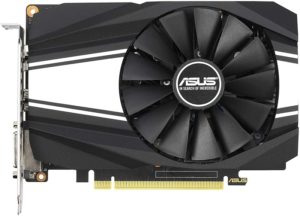 GTX 1650 super is a powerful graphics card that enables you to play all the games at 1080p with at least high settings with 60fps. However, when it comes to ultra settings you will have to switch to something like a GTX 1660 Super or RX 5700 for no-compromise gaming at 1080p. RX 5700 will be great even for 1440p resolution although it's recommended that you first upgrade from i3 9100F to something higher like i5 9400F.
---
Storage upgrade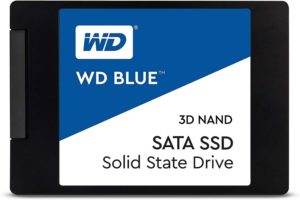 A storage of 512GB is sufficient for a couple of games and important files but not enough to store a lot of big games. I recommend upgrading to one more SSD with a size of 1TB at least. Now you can get double or triple the size with a hard drive but they are very slow and as the SSDs are getting more affordable, you should better get a lower capacity storage drive with several times faster speed than a very slow big sized mechanical hard drive which takes more space.
---
PSU upgrade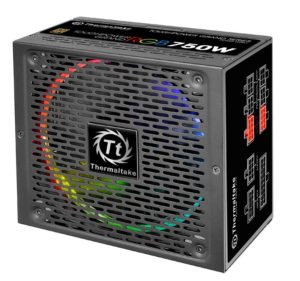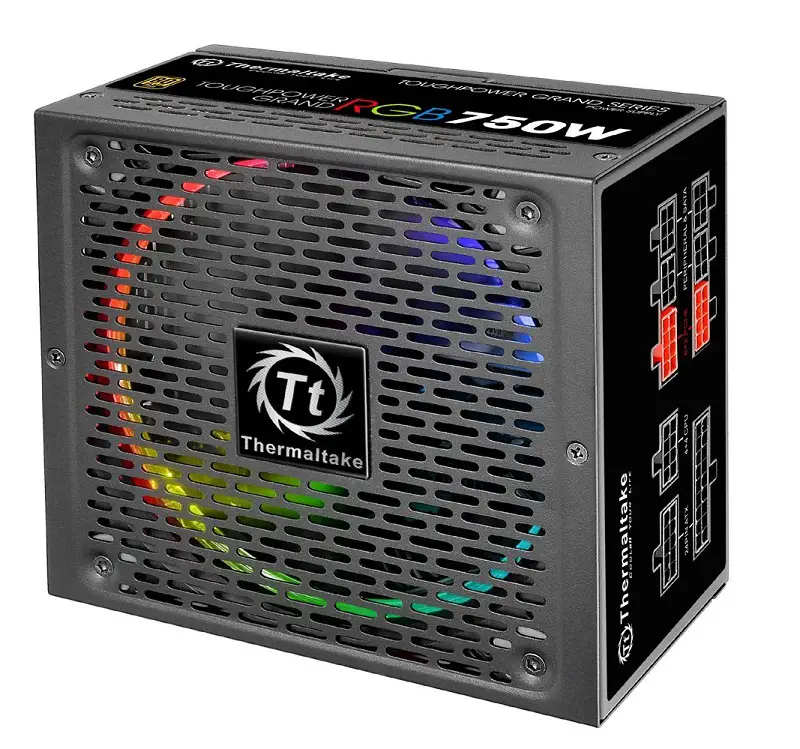 Most probably you wouldn't have to upgrade your power supply unless you change your graphics card to something like an RTX 2080. 500 watts PSU which I chose for this build is just fine for further small upgrades like additional fans, storage drives, and peripherals. In case you want something that is better in efficiency and modular in design, then you can get the Thermaltake Toughpower Grand RGB 750W PSU which features an 80+ Gold rating and fully modular design along with RGB lighting.
---
Chassis upgrade
Just don't upgrade your chassis unless you want inbuilt RGB lighting or you have a need for a lot of hard drives and custom water cooling with very thick radiators. Deepcool Matrexx 50 is just perfect for any mid to high-end build.
---
Operating system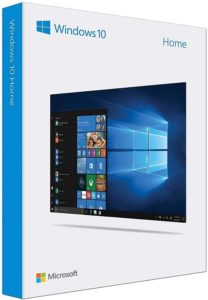 If you don't want your PC to be limited in gaming and productivity, just go for Windows 10 which is the most compatible choice for gaming and non-gaming works. While it costs roughly around $100, you can still download it for free with some features locked. You will be able to play all of your games from Steam, Origin, Battle.net and other gaming platforms much easier than on Mac OS or Linux.
---
What to do after building your PC?
After building your PC, I recommend installing some important software and tools for optimal performance. Check out these 15 essential software that you should install just after completing your build.
For benchmarking and testing your CPU and graphics card, install programs for overclocking and monitoring as well. To know what are the best tools to do this, check out the list below:-
Need suggestions?
If you need any suggestions in the process of building or parts selection, then feel free to ask in the comments section!