Hey fellas! We are back with yet another keyboard review. I was searching for a TKL type keyboard. It should be compact along with superior performance, aesthetics and also should be under budget. I am kind of fond of TKL keyboards because of their form factor.
Now, that being said, I opened the best option to get information about the best available option. While doing so, I came around the Cooler Master CK530 V2. The Cooler Master CK530 V2 comes with a price tag of around 80$ but also offers some decent features.
The CK530 V2 is an entry-level mechanical keyboard featuring three different types of mechanical switches. I've got my hands on the brown version. Therefore, we will bring you an in-depth review of the Cooler Master CK530 V2 keyboard. Without further adieu, let us start our review and dig in further.
What's inside the box?
Inside the box, you will have the keyboard itself along with an awesome detachable wrist rest. It also contains a key removal tool and a manual. The wrist rest is made with cloth. For me, it was not useful as am using an XL mouse pad. However, I've checked it and to me, it is quite comfortable to use with the keyboard.
*click on the images to enlarge
The looks
Out of the box, the keyboard feels premium at a glance. It features an aluminum top plate with per-key RBG keys. The keycaps feel sturdy. The brown mech keys have nice tactile feedback. 
Most content writers will love it right from the very beginning. The backplate is built with plastic. However, it feels sturdy enough and somewhat heavy too for its size.
What does it offer?
Most TKL mech keyboards with their MX Cherry key counterpart cost almost double the price point of CK530 V2. Yet at a glance, the CK530 V2 feels to be on top of the line. To begin with, the CK530 features mechanical keys. There is a small difference based on region wise. For Part of the Asia/ US Layout, the keycaps come with ABS Double-injection, whereas, for the rest layout, it comes with ABS Painting & Laser-engraved keycaps.
In terms of performance, the CK530 V2 offers a polling rate of 1000Hz along with a response rate of 1ms. Furthermore, it is equipped with a 32bit ARM Cortex M3 and 512KB of onboard memory. As a result, you can set macro and keet that stored in the keyboard itself. Also, these settings can be configured with ease using the MasterPlus+ Software.
Coming down to the aesthetics, the CK530 V2 is equipped with Per-key LEDs with multiple lighting modes to give it a finishing touch. The RGB can be customized as per your preference. It also offers media control functions as a secondary input using the Fn key.
Performance in gaming
To this day, I've played quite many games with this keyboard. In FPS games like CSGO or PUBG or COD, it performs quite well. There is no ghosting. Apart from that, I've also played DOTA 2, World of Warship, and a few other open-world games with ease. Therefore, no complaints regarding its performance in gaming.
Daily use performance
I am reviewing this keyboard after using it for more than 4 months. In short, it handles most of the things pretty well. If you were using a full-length keyboard, then it will take some time for you to get used to it. Those who are fond of typing or being a writer is their profession, they will love its performance.
Some complaints
A review should be unbiased. It should help others to understand their product ahead of purchasing. Therefore, I will point out each of its demerits as well.
To begin with, the keyboard comes with a rubberized USB 2.0 cable. We are almost at the dawn of 2022 and if we are not having a braided non-removal keyboard wire, then it is pretty much annoying.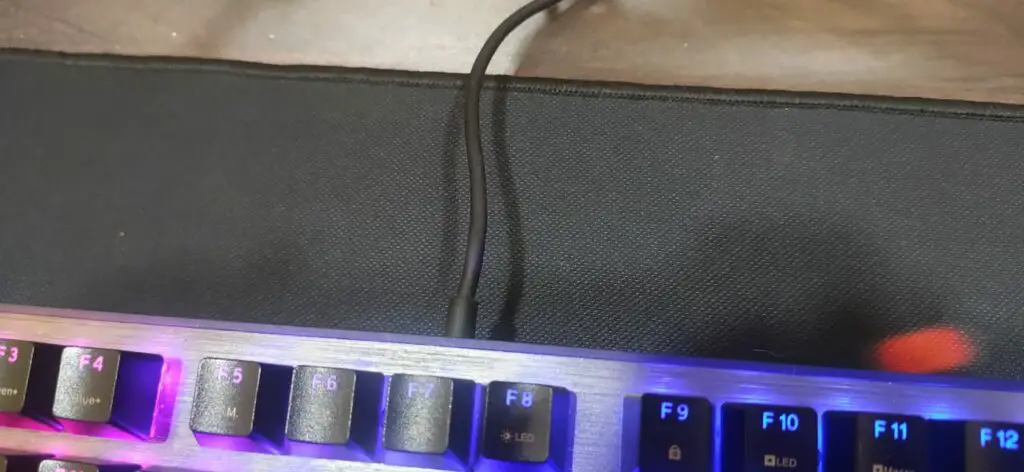 The indicators, especially the CAPS lock & the Scroll lock should be present separately. It won't cost more to make room for two more LEDs. However, what Cooler Master has done, is to include both the indicators right in the keycap itself. It is so not acceptable.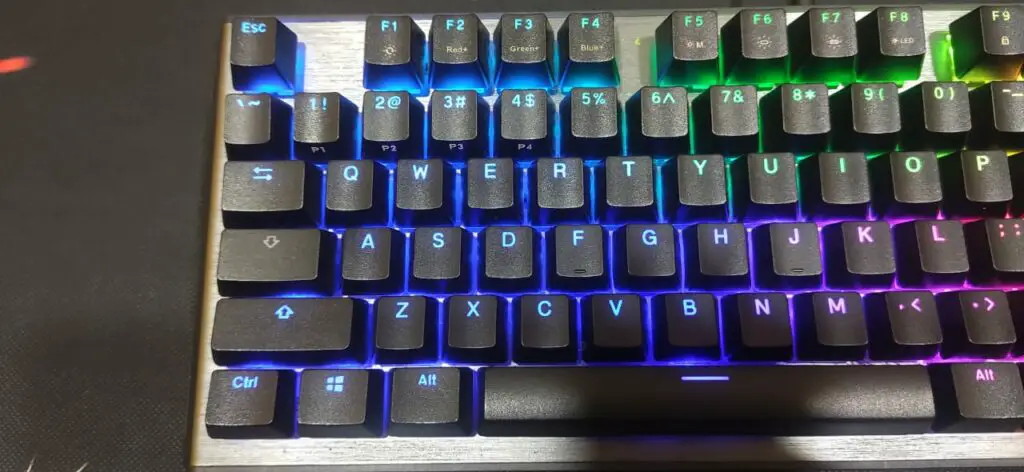 Macros are present but it is really hard to configure via the keyboard itself. You mess up a thing or two, you will need to reset the keyboard. Many never use additional software. Therefore, it would be good to make it easier.
One of my best, the keyboard actually can give you a shock. Yes, there is a particular portion around the TAB key that might give you a buzz if your feet are touching the ground directly. However, this might not be of any concern if you are having a carpeted floor or wearing shoes in the home. Also, this might be limited to my unit only, I am yet to check with the service center on the same.
The Verdict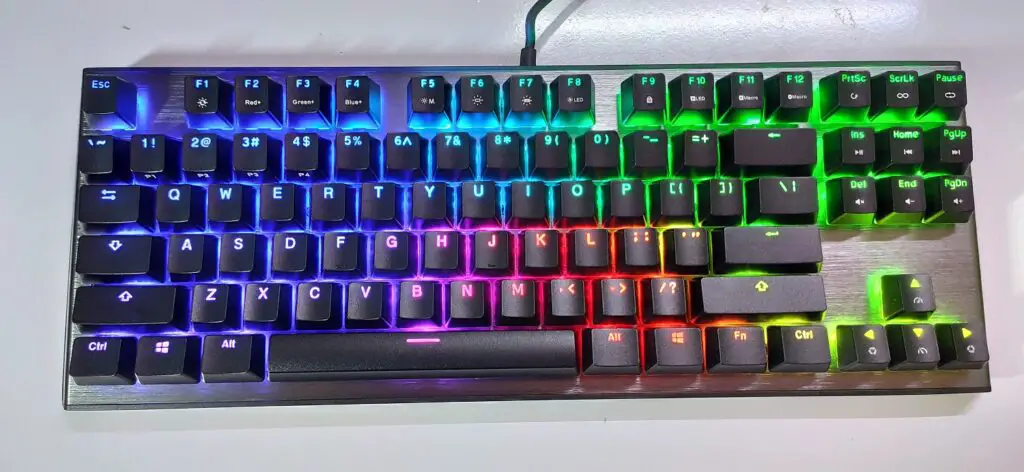 I am reviewing the keyboard after using it for a long time. To ensure an unbiased review, I've upheld both the positive and negative sides of the CK530 V2. However, in my opinion, if you are ok with the negative points like me, then you can give this tiny beast a try. If you have any spare thoughts on this, feel free to ask us right away. 
Cooler Master CK530 V2