While PC users around the world have just started using Intel's 12th gen Alder Lake processors, Intel has already planned the design of their next-gen CPUs as usual. This time we are not talking about the 13th gen Raptor Lake but the 14th gen Meteor Lake processors.
According to the report from CommercialTimes, Intel has ordered TSMC to make its GPU tiles for the Meteor Lake processors. This time the iGPU on Meteor Lake CPUs will use 3nm technology. Intel's Meteor Lake is rumoured to launch in 2023 and its GPU will be made on Xe-LP Gen12.7 architecture which is the newer version of what Alder Lake processors use.
According to CommercialTimes, the Meteor Lake processors will have three different chips integrated and each of these will use three different nodes- Intel 4 for Compute tile, TSMC N5 for SoC-LP (I/O) tile, and TSMC N3 for the GPU tile. The iGPU is said to feature a whopping 192 Execution Units that is way more than what we have currently on the Alder Lake processors.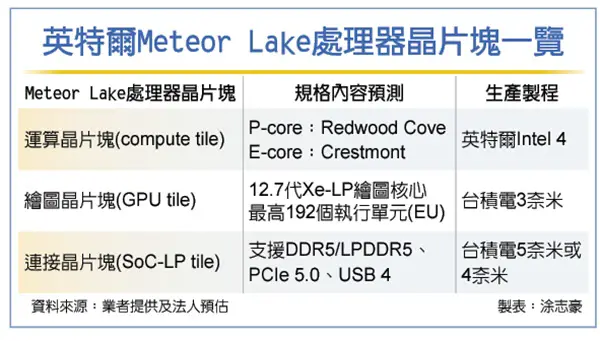 Intel has also confirmed that this year the chips for Xe-HPG Alchemist GPUs will also be manufactured by TSMC that will use the 6nm process technology. Mass production will start at the end of this year and the GPUs shall be in the market in the first half of 2022 as we reported earlier.