Hey guys, welcome to one more case review today I will be reviewing the Cooler Master H500M.
The Cooler Master H500M was initially showcased at Computex this year which was still an in-development model at that time and after almost four months the case was finally released on May 22, 2018. However, I was able to purchase it on 2nd July.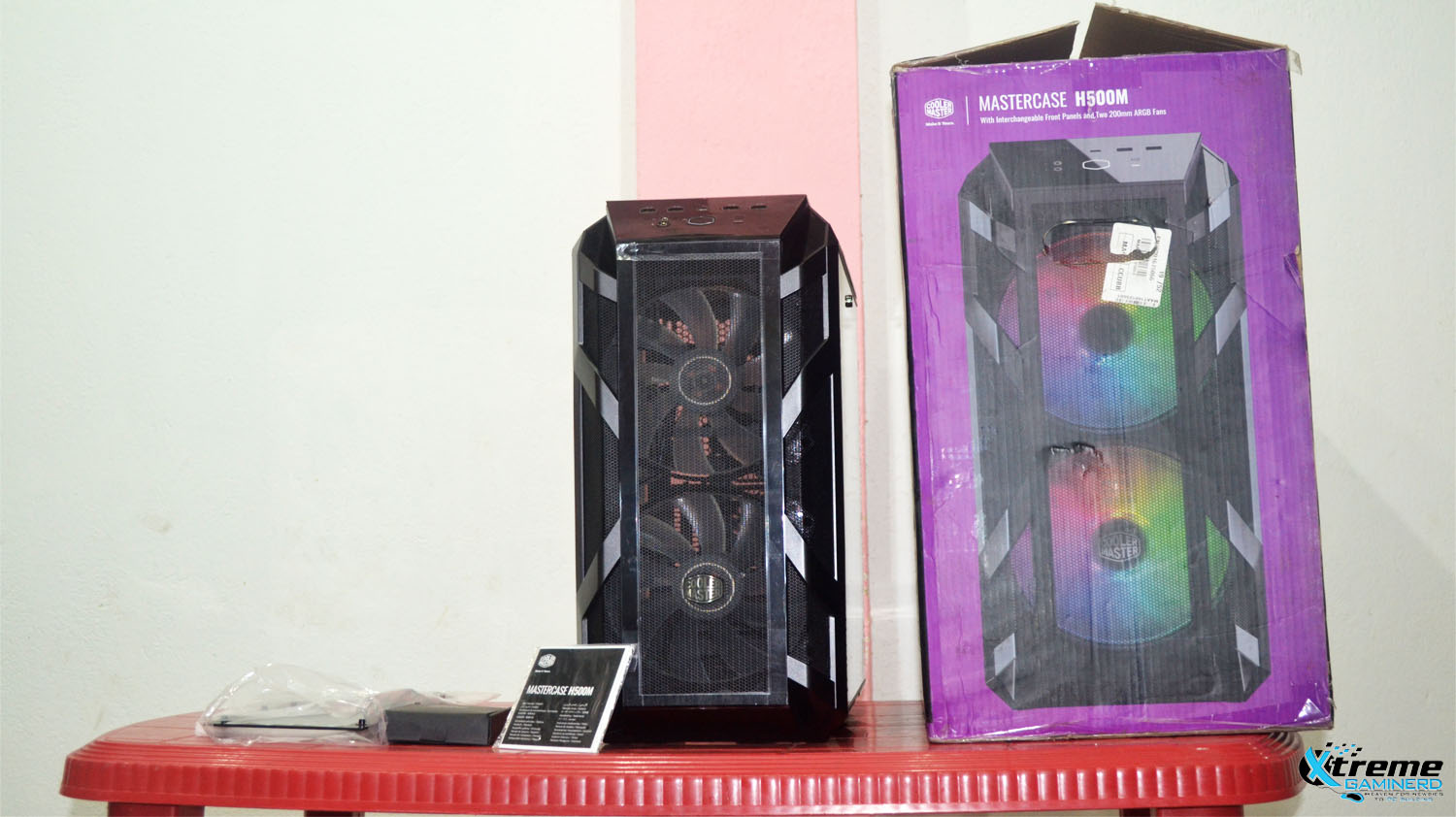 The review process is basically going to be divided into three parts the first of which will be about unboxing of the new case, the second being that of the build, and the last will be a detailed synopsis which will also cover the thermals, airflow, noise and other important facts.
So without further adieu, let's unbox our case. Nowadays cases are coming inside a bag and it is really helpful to unbox them easily. Inside the package, there is the case itself along with it a user manual, an accessories box that contains Cable Ties, Screws, 1x Molex fan connector, 1x RGB extender cable, and lastly a piece of cloth which you can use to clean the case.
However, I would prefer to use my additional microfiber cloth for that purpose and leave this one as it is the front tempered glass panel which can be replaced with the mesh panel and it means that the mesh front panel is already attached to the case.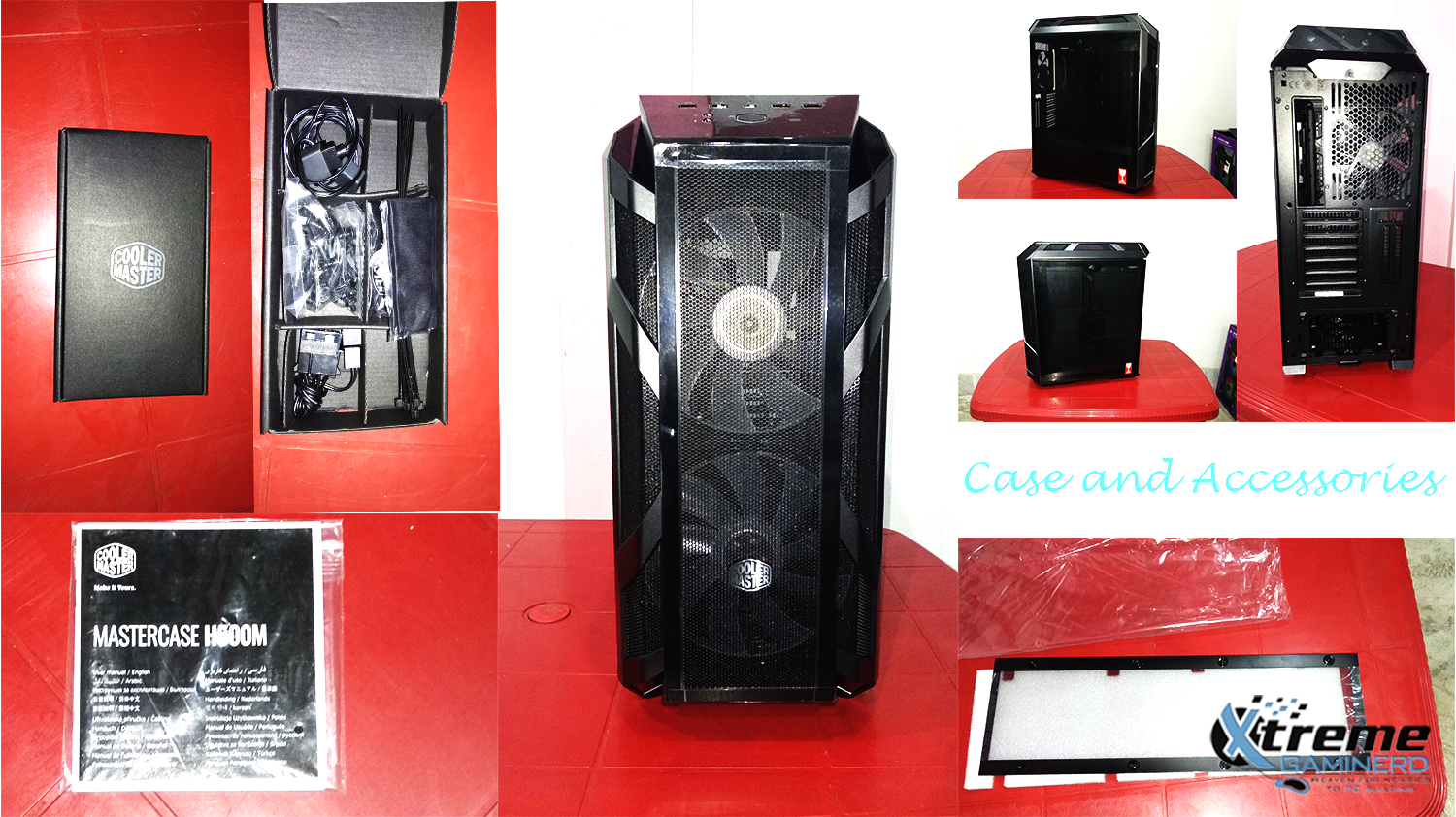 Keeping other things aside let's focus on the case first and after having a look at the case, only one thing comes to mind, it is really beautiful with a nice Iron-grey color combination that spans the entire case except on both sides which is covered by tinted tempered glass panels. The case comes with four tempered glass which are present at both sides, top and front.
Both the front and top panel now feels sturdy, unlike the original H500P. These panels are more rigid and the top panel is fixed with a thumb screw which is present in the back of the case moreover, the panels come with deeper ventilation now that allows the fans behind it to breathe properly.
Front Panel
The IO consists of 4 USB 3.0 Ports along with a USB 3.1 type C port, Audio Ports, Power and Reset Button, and an HDD activity LED. The IO panel is however glossy in nature and is prone to various imprints and thus I decided not to remove the plastic from it now. Removing the front panel will give you access to the dual 200mm ARGB fans but there is no 5″ drive bay. You can also replace the mesh with the provided tempered glass panel.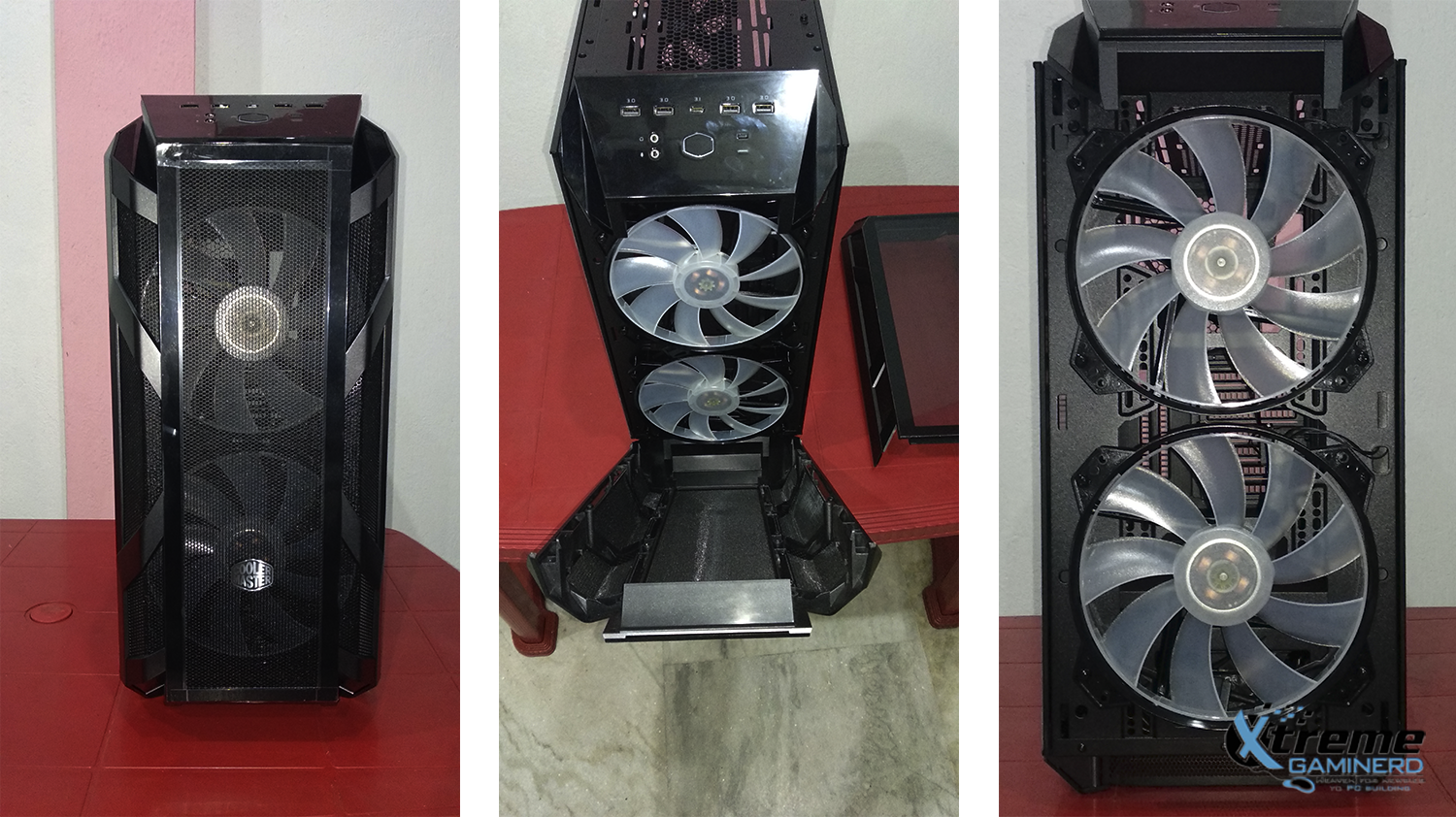 Side Panel
The case has tinted tempered glass on both sides and comes with a two-step mounting procedure to avoid accidents while removing them but in order to remove or install the panel, you will need a screwdriver or a tool or a coin which according to me could have been much simpler.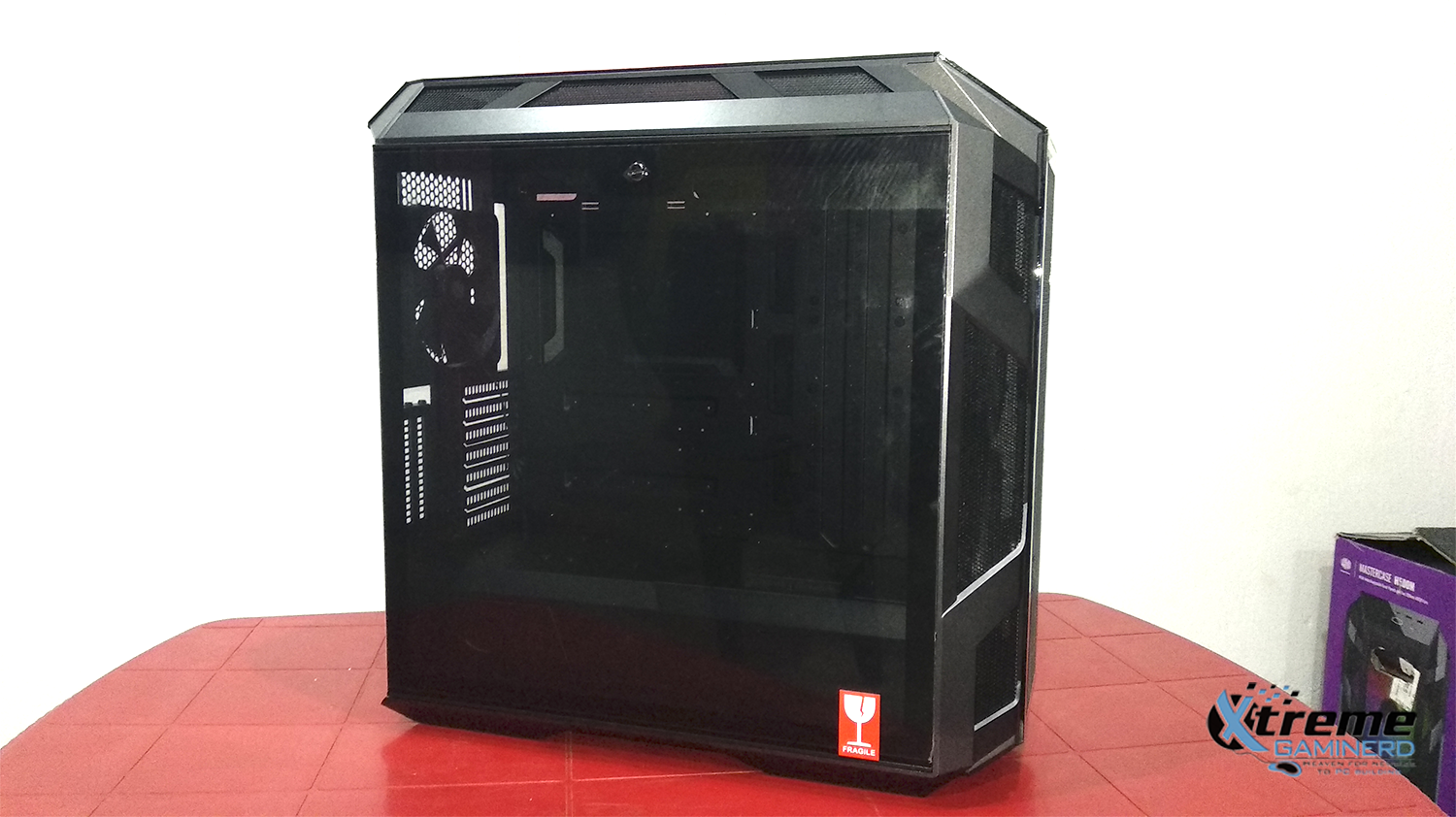 Top Panel
Removing the top panel will give you access to the Fan bracket which can hold rads of up to 360mm but mind the clearance for thickness which is 43cm. It can also house 3x 120mm fans or 2x 140mm/200mm fans which is indeed a good option and there is plenty of room to breathe push-pull can be done also but it will still have clearance issues the best way for push-pull setup will be in front.
The bracket is not slightly lifted which we have witnessed in the earlier model like the H500P itself but it is symmetrical in nature and to remove the bracket you will need to remove six screws first. You need to be extra careful with the placement of the bracket as there is no slots/notch present which will hold the bracket till you fix those screws.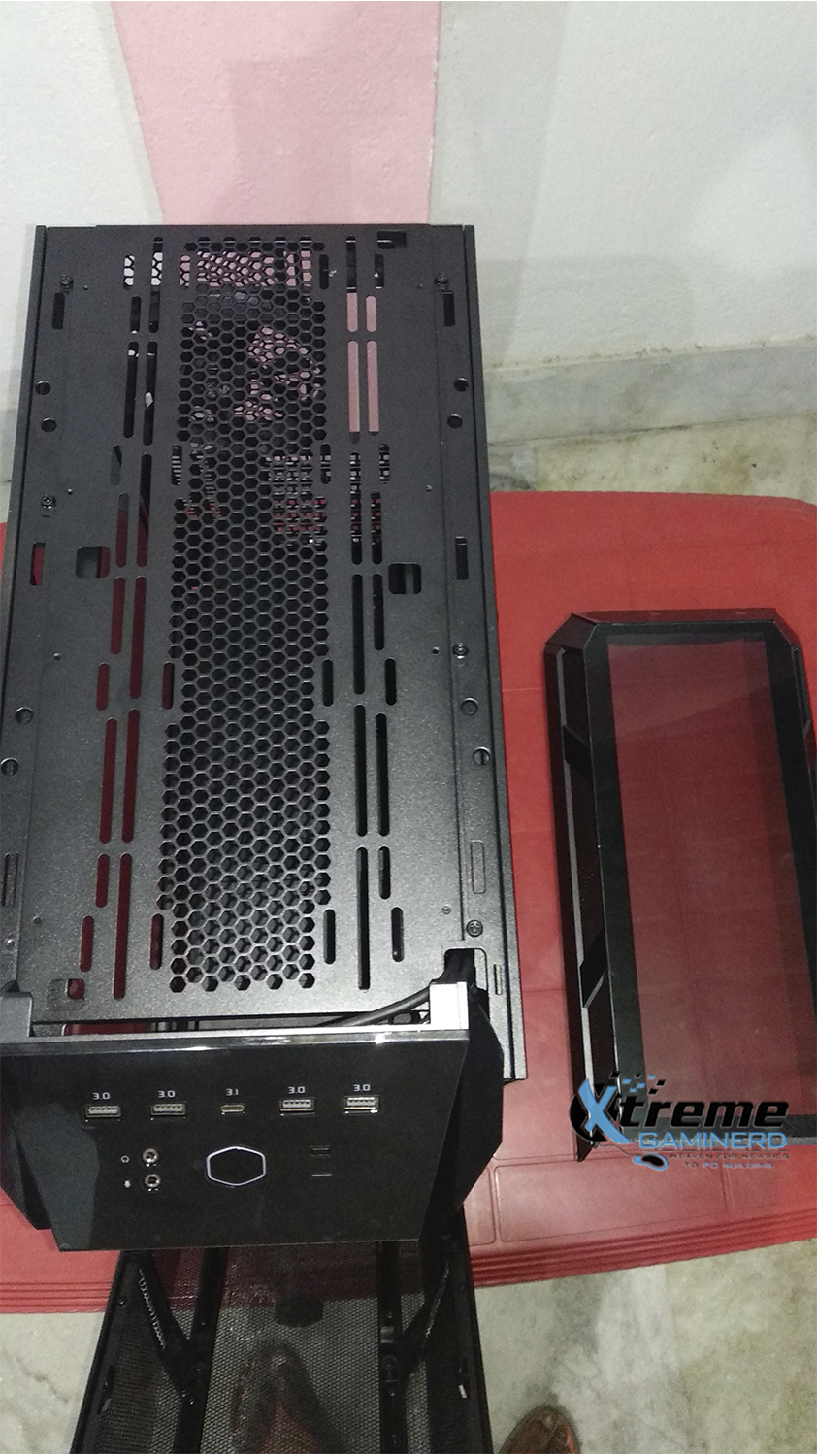 Back Panel
Coming to the back side of the case, it has a standard cutout for motherboard IO ports and has 7 expansion slots with 2 more expansion slots for placing your GPU vertically. The PSU can be accessed from the back side externally which is a good option and can be done in a tool-less manner and under it lies the dust filter.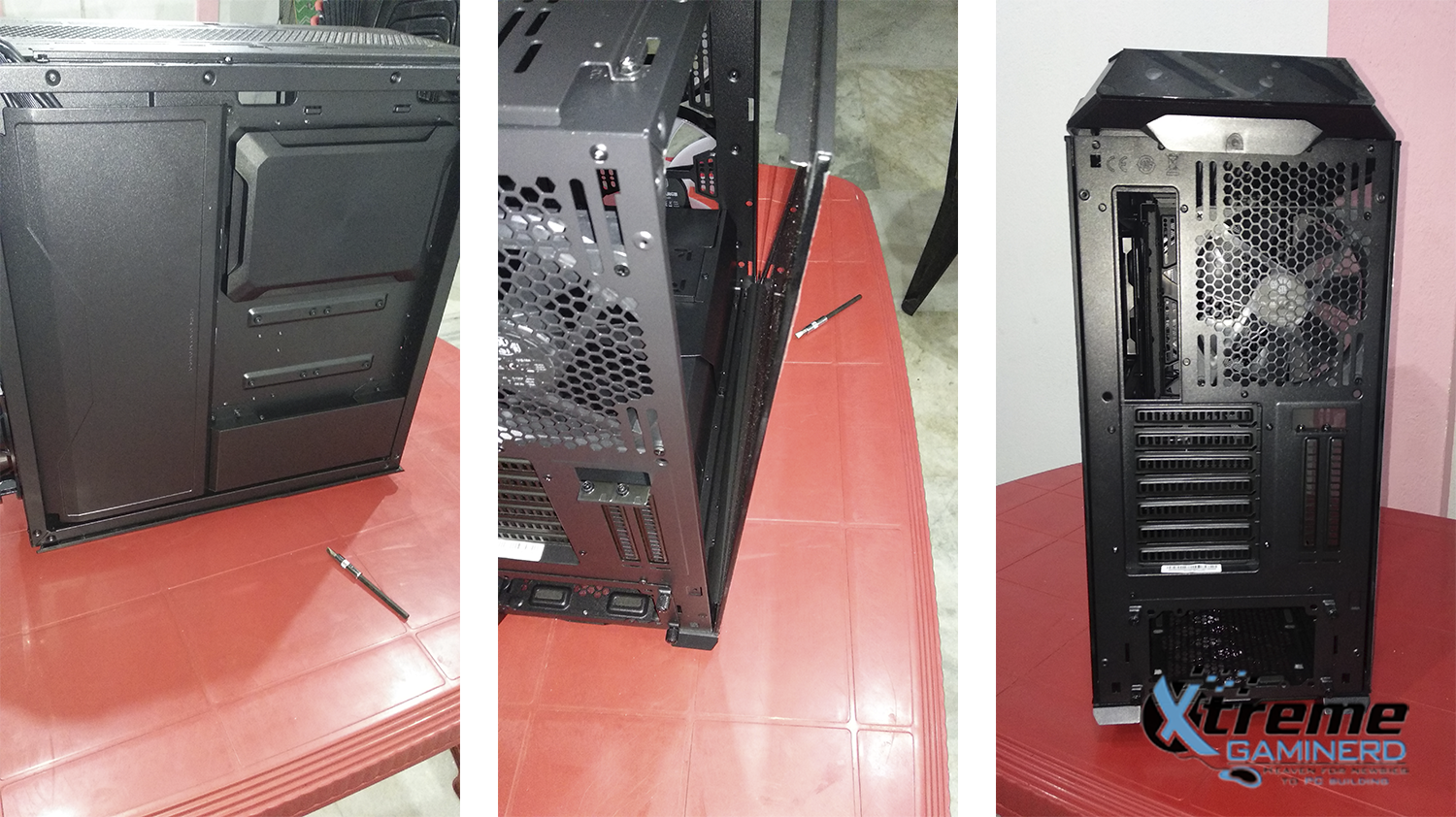 Interior
After removing the side tempered glass panel, the inside of the case is revealed which mainly consists of the main chamber where it can house up to an E-ATX Motherboard, apart from that the PSU shroud is composed of two different parts and both of them can be removed.
Removing the first PSU shroud cover gives you access to your storage unit which consists of 2 HDD drive bays these bays can either house a 3.5″ HDD or a 2.5″ HDD each, and apart from the bays, there are a total 6 slots present that can house a 2.5″ HDD's.
But in my case, I installed an MSI 970 motherboard and after that, I found that the slots for 2.5″ drives that are present on the PSU shroud cannot be used as the drive's connectors are interfering with the motherboard connectors. Moreover, when I installed my radiator in push-pull at the front of the slot beside it became unusable, and hence my only option left was to install my two 2.5″ drives at the back.
However, according to me, the presence of 2 more 3.5″/2.5″ slots in the drive bay would have been great as there is certain limitation present that occurred in the case of my setup.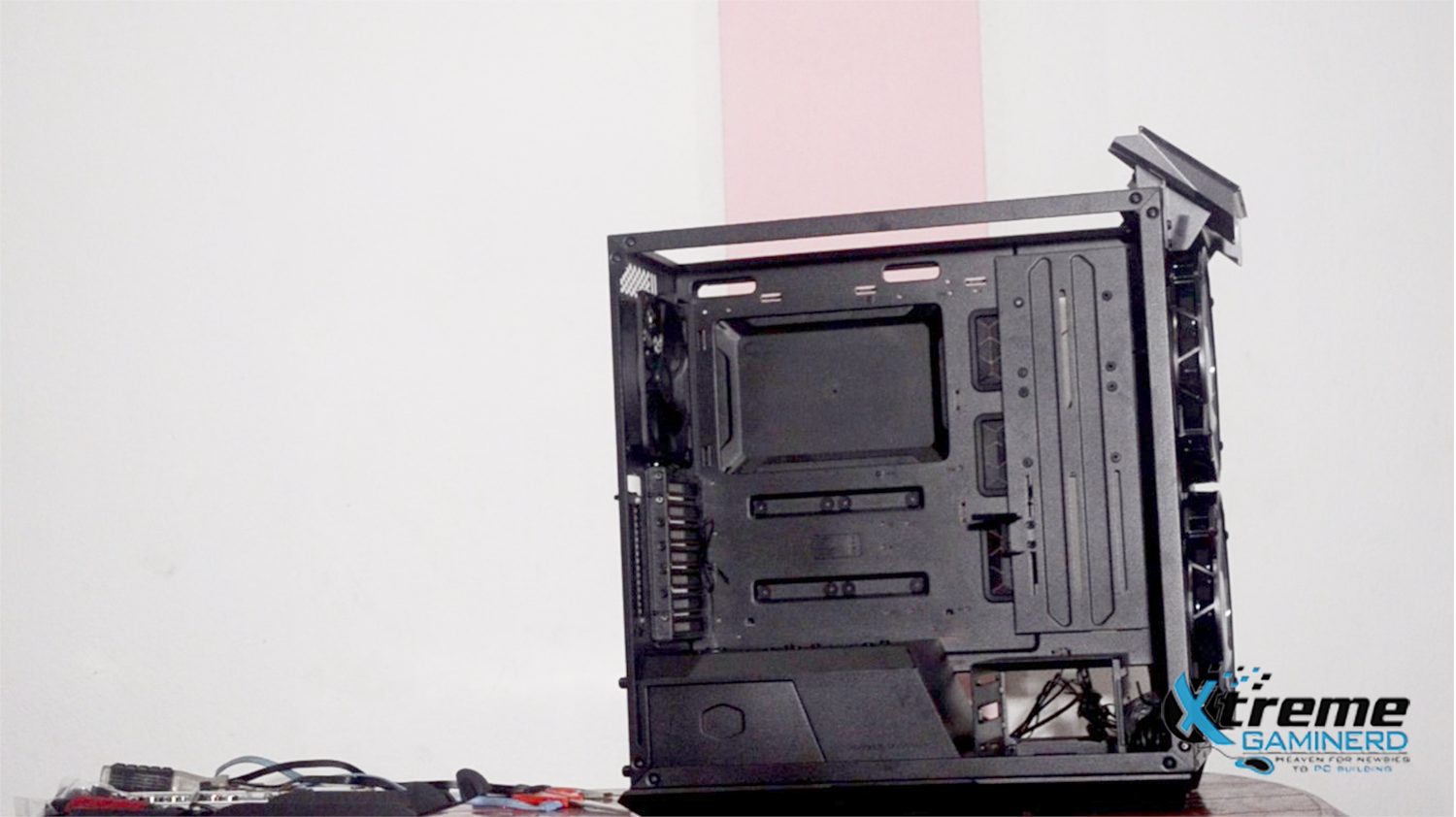 On the other side, there are CPU covers and one plate which now swivels around to open and along with that another cover that is attached at the bottom beside the PSU shroud and it contains the LED controller which you can connect to your mobo for a full RGB setup or you can sacrifice your Reset button to convert it into the switch for changing the illumination.
Moreover, the cutout can also be used to hide your cables that will be coming from the PSU but keep in mind that the clearance it offers after closing is very narrow still somehow it managed to hold all my cables inside it and gave me a clean cable management at back and it is necessary as the other side also comes with tinted tempered glass.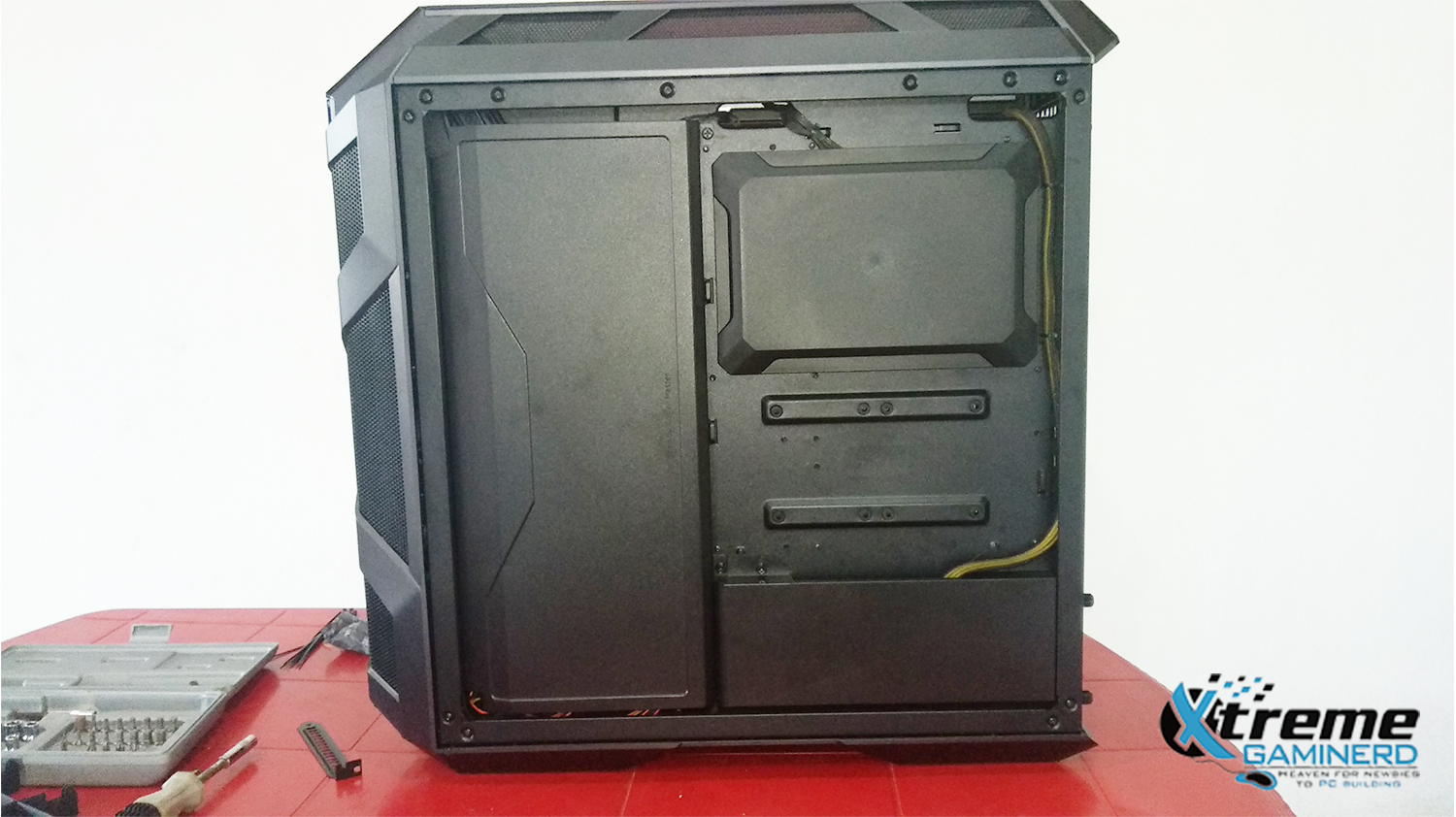 You can also equip rads up to 360mm in the front if you remove the first PSU shroud cutout which needs a little force to detach. The best way to use a push-pull radiator setup is at the front top there will be a clearance issue if you want to configure it in that way.
Thus initially the radiator was fitted at the top, which later was installed at the front due to clearance issues in the push-pull. The case is capable of having up to an E-ATX board as I said earlier but in my opinion would be a bad idea as you will need to remove a panel present near the front to allow your cables to pass through it because the motherboard will cover the presence of rubber grommets and leaves you with no option to route those cables.
At the back, there is a 140mm fan which will work as your main exhaust. The presence of a GPU support handle is an added advantage for those who have a very long GPU.
Build
I am using somewhat an old setup from my previous case which consists of an FX8350 processor and GTX MSI1060 Gaming Edition GPU. I will be installing all my setup from my old HAF 922 case. After completing all my installation, one thing that I would say is that if you are thinking of buying this beautiful case make sure you have all the latest equipment especially the PSU as with my old Cooler Master Thunder 750, I did face a lot of difficulties in terms of placing my drives so that the SATA cables can easily reach them without any issue.
However, after giving it some effort and buying some connector converter, I was finally able to install everything perfectly except for the Type C cable as my motherboard doesn't have it. One thing that was super smooth was the cable management which in this case is not required because all your cables will be stashed behind those covers but you need to make sure that they are properly routed before you close off those panels.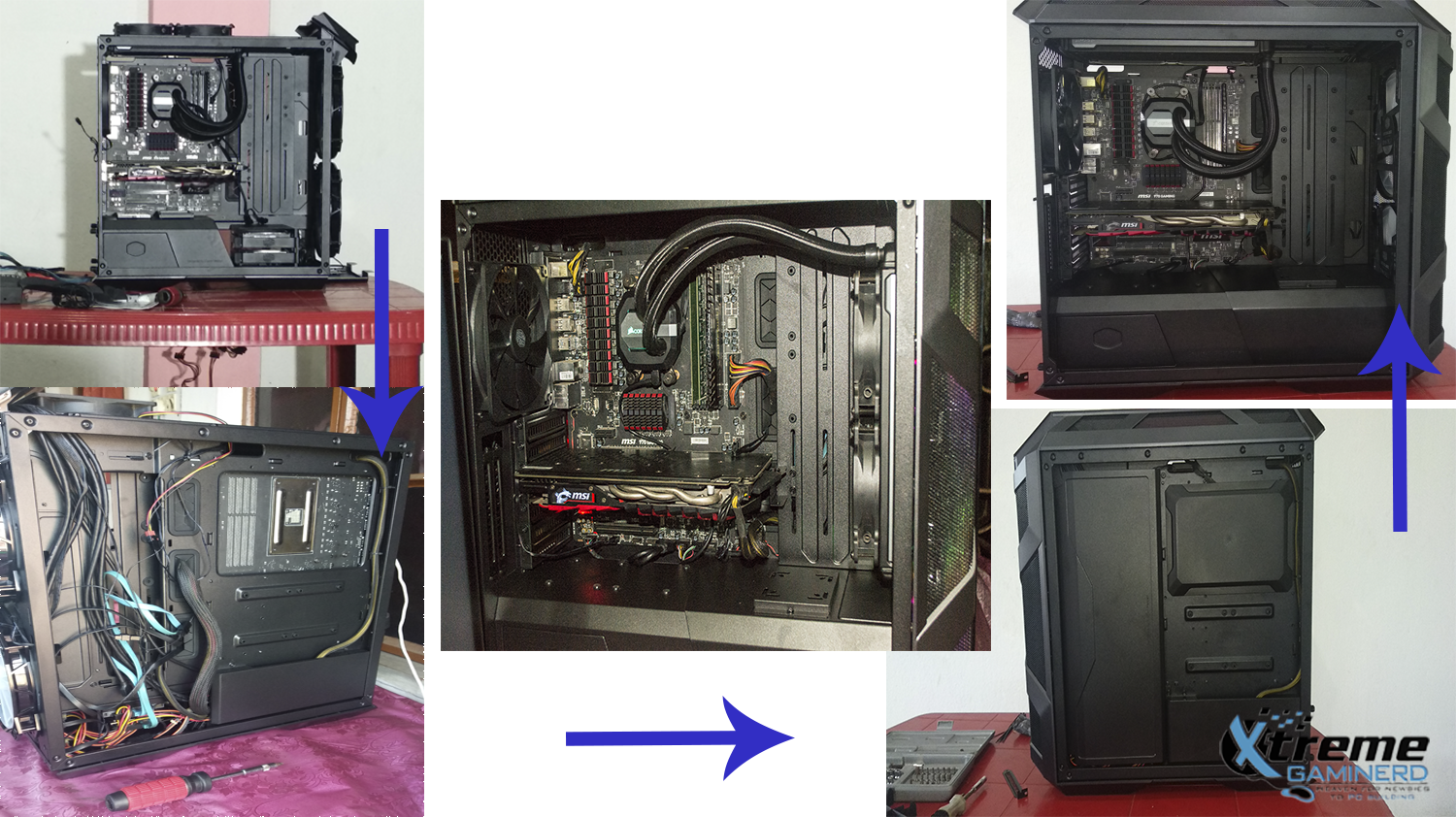 The worst case that I faced was that after plugging in the 19pin USB 3 connector to my motherboard header was that the two SSD mounts present over that PSU shroud became inaccessible and moreover the SATA Cable and SATA power connector interfered with the mobo's header.
Again if you went for a Push-Pull setup at the front, then the SSD mounts present over that location also become useless. Thus I am left only with one option which is to use my 2.5″  drives at the back and it is indeed a point to keep in mind.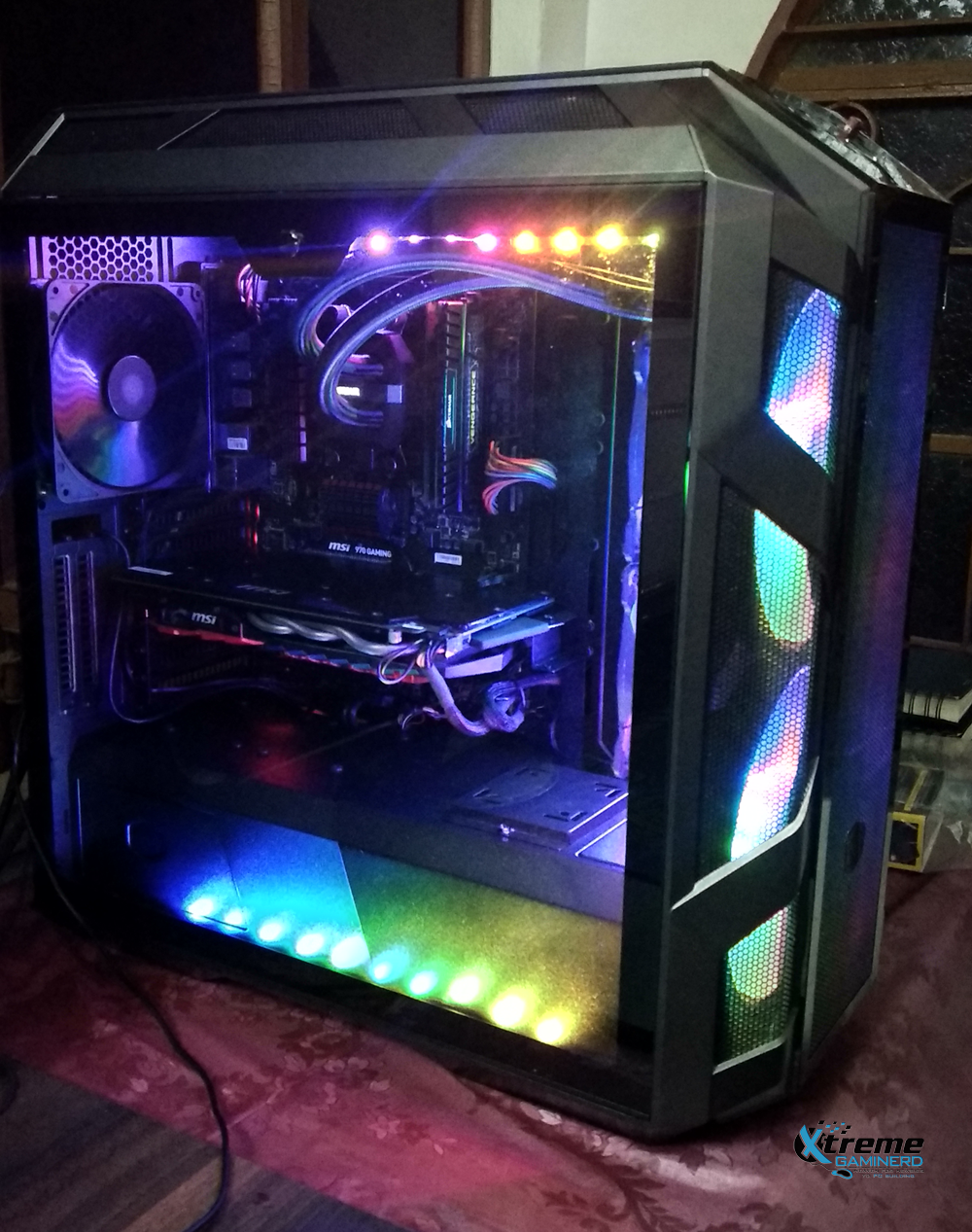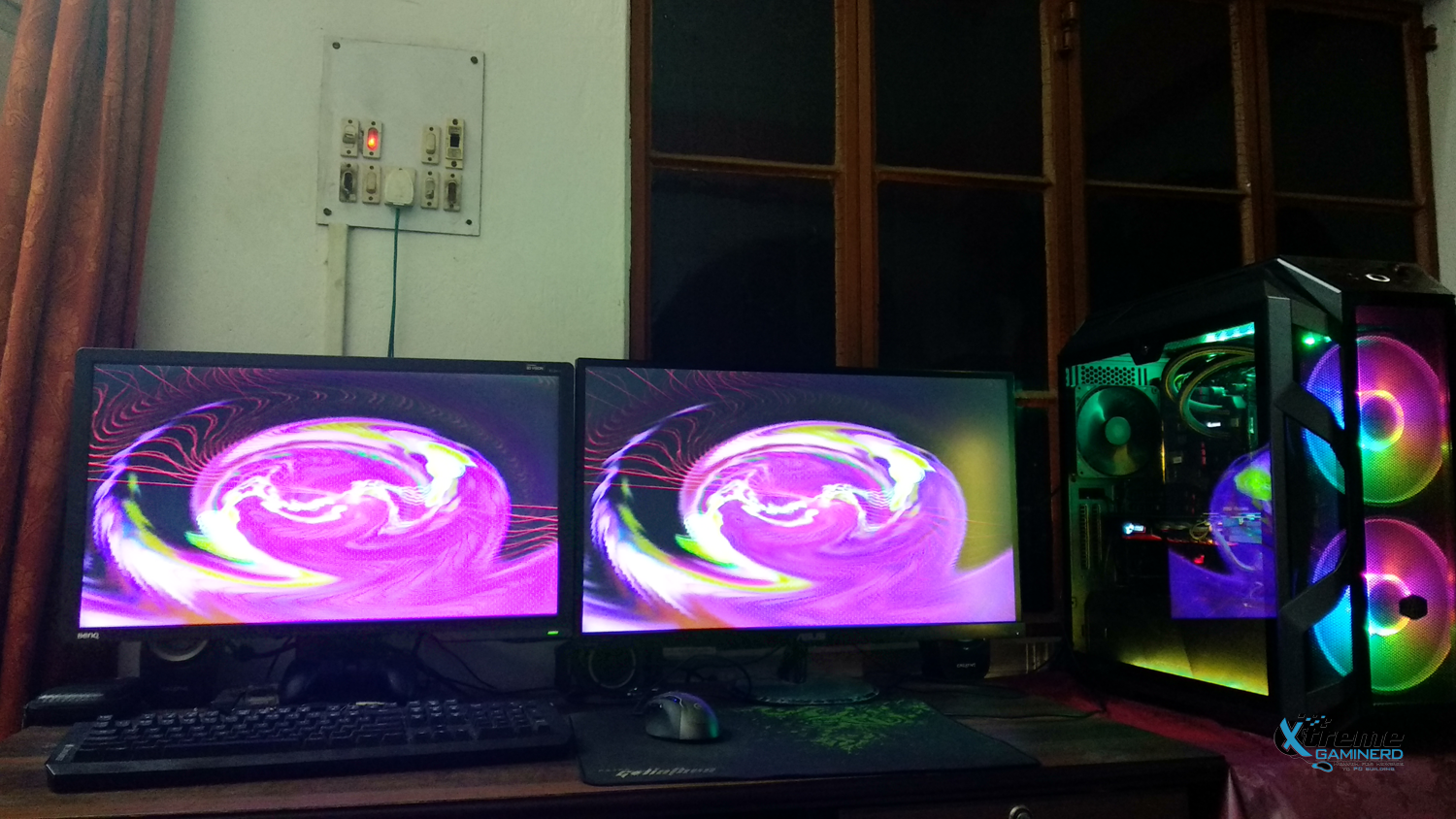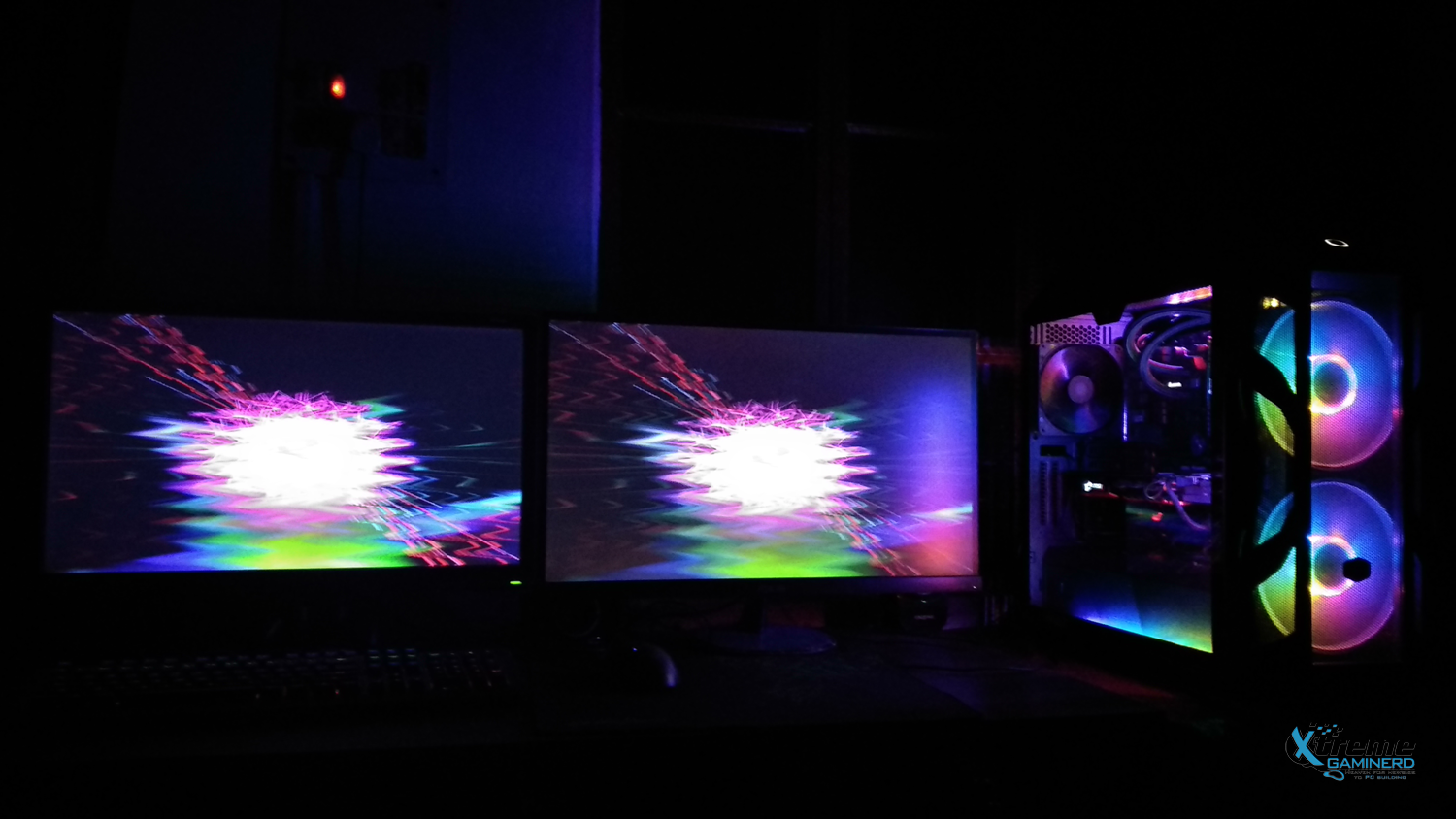 Tests and Results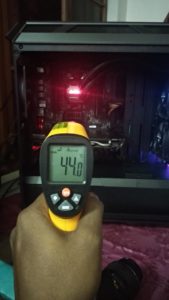 Thermal: When the thermal test was conducted the room temperature was at 29-degree Celsius and the details of the conducted test are provided below: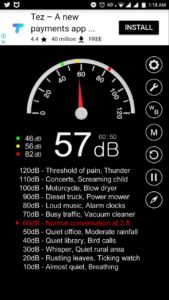 Noise: Apart from the installed 200mm ARGB fans, I used 3x120mm Master Pro Air Pressure Fans at the top for the exhaust, a 1x140mm pre-installed fan at the back also set at exhaust mode and lastly push-pull radiator set-up at the front and after all these running at their fullest the noise is literally very low.
And if the radiator and the GPU are set at balanced mode then they are not audible at all. The graphs of thermal and sound clearly give us the performance details of the case.
---
Final Thoughts
The Cooler Master H500M is indeed a beautiful case to work with considering the fact that you definitely need current hardware along with it. The performance of the case is really way better now in comparison to what we have seen earlier in the H500P.
The case is priced at 200$ and it is in my thought a little bit more expensive than what we get for this premium case. But if you want to get a beautiful case which would complement your set-up then you can surely go for this one. The Pros and Cons are also provided below along with a video of unboxing and installation.
Note: All the above-used hardware equipment has been purchased from our end.